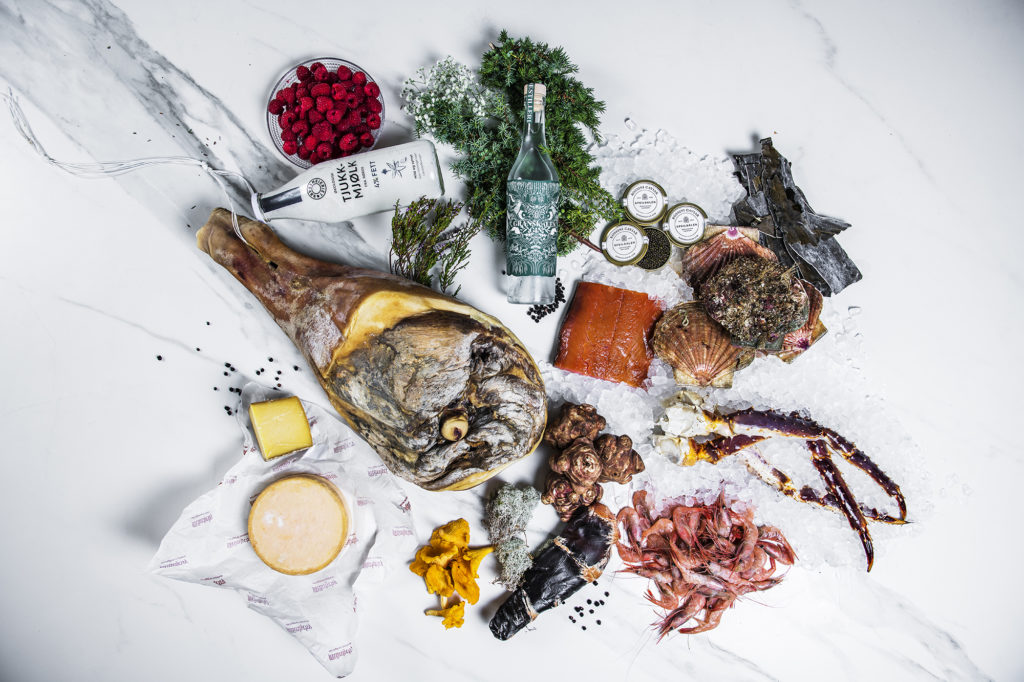 A menu consisting of ingredients from Trøndelag's forests, mountains, rivers, fjords, fields, greenhouses and farms, will melt the tongues of Michelin Guide Director, Gwendal Poullennec, and his 500 guests when they dine at Britannia Hotel on Monday 17th February.
The diners, encompassing Michelin-starred chefs and food journalists from all over the world, will be treated to a spread which Britannia Hotel Director, Mikael Forselius, is sure will melt their hearts.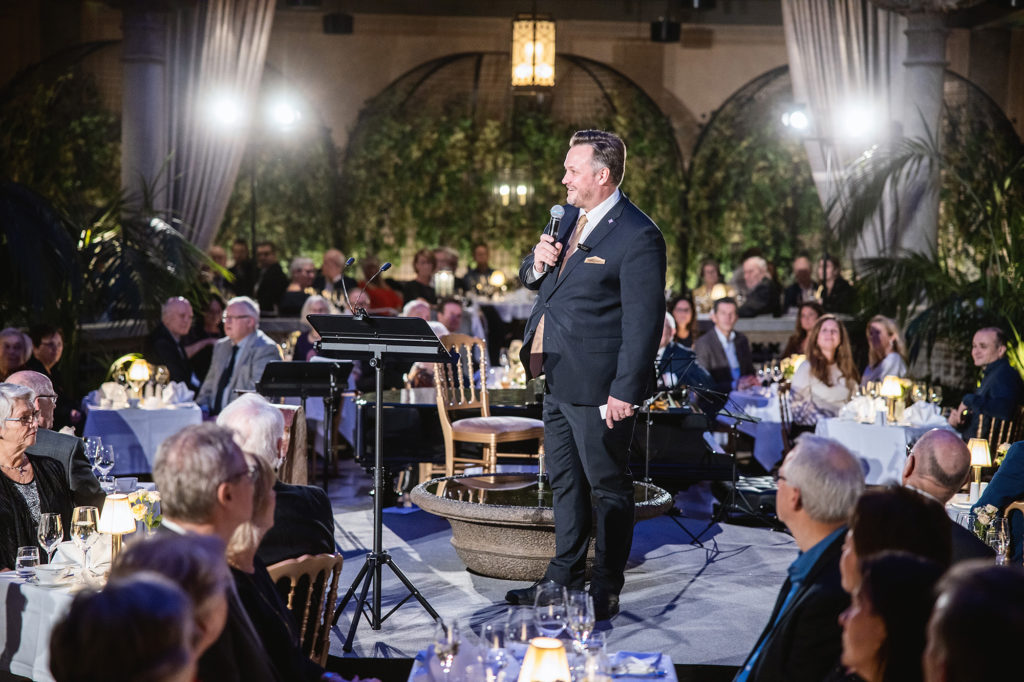 "We are using the rarest kind of raw materials," says Forselius of the cocktail dinner which follows the first Michelin star ceremony ever to take place in Norway.
"There is a reason Michelin has chosen Trondheim as the place to present Michelin Guide Nordic Countries 2020. Trondheim has taken over the role as the food capital of Norway. We have some of the best raw materials and several of the best professionals."
Food experts around the world know that Norway is home to excellent salmon. However, the region's other seafood, shellfish and vegetables often go under the radar. Head Chef and Owner of Trondheim restaurant Credo, Heidi Bjerkan, who in 2019 was awarded Michelin's first sustainability award, and also received her first Michelin star, focuses on other delicacies from sea and land.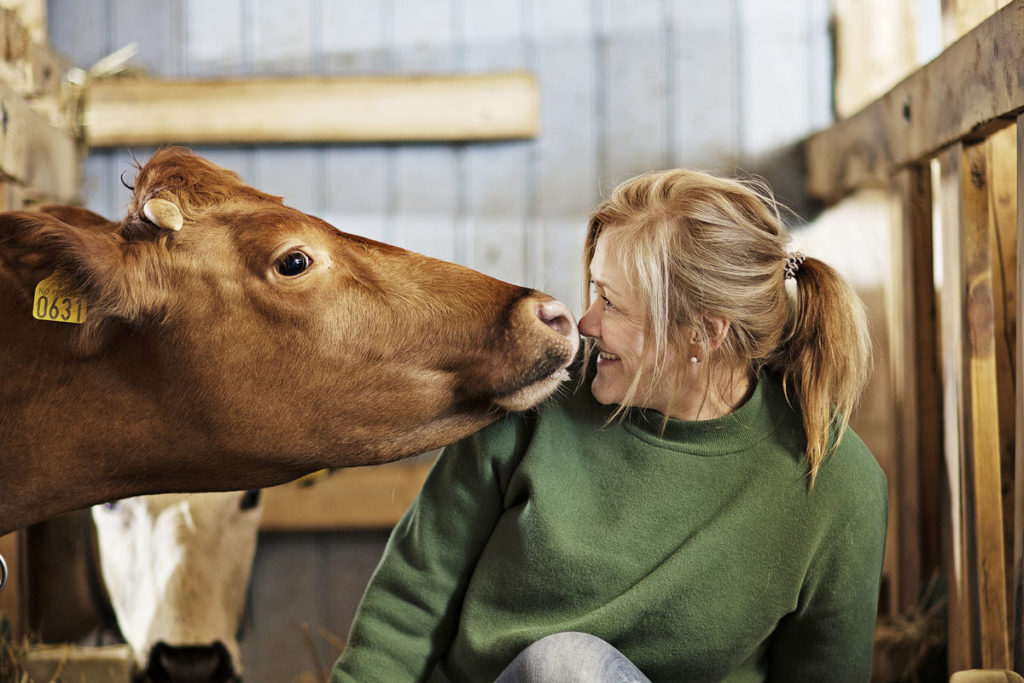 Bjerkan points specifically to shellfish and vegetables, which feature prominently on her menu. Britannia Hotel's head chef Christopher Davidsen, silver winner at Bocuse D`Or, shares her passion for seafood. In addition to serving a special lunch in his signature restaurant Speilsalen, before the ceremony, Davidsen will also be a guest chef at The Home of Nordic Flavours Michelin Dinner the evening before the awards, where Bjerkan is guest of honour.
People abroad think that Norway only has a lot of Salmon. But I am most proud of our shellfish and vegetables.

Head Chef and Owner of Trondheim restaurant Credo, Heidi Bjerkan, speaking on video to Visit Norway.
The dinner follows a press tour on the Trøndelag coast to seafood Mecca, Hitra, allowing visiting food dignitaries the chance to experience a farm-to-table experience of the highest order.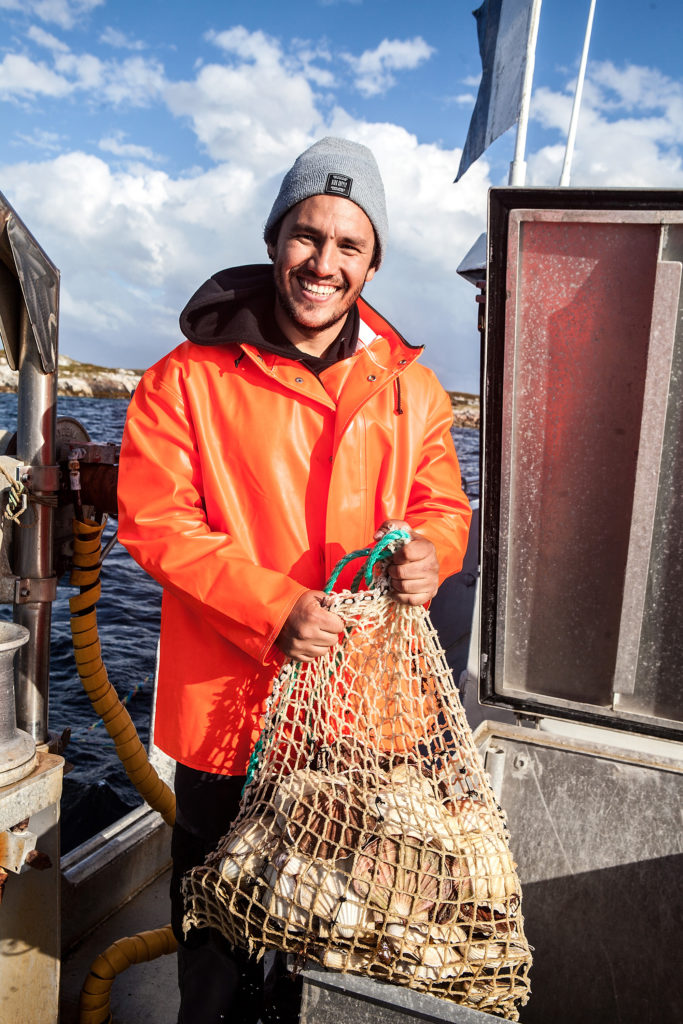 Eighty Michelin stars have brightened the skies over the Nordic countries in recent years. There may be more on Monday, as hinted at by Gwendal Poullennec's comments on the Nordic restaurant scene: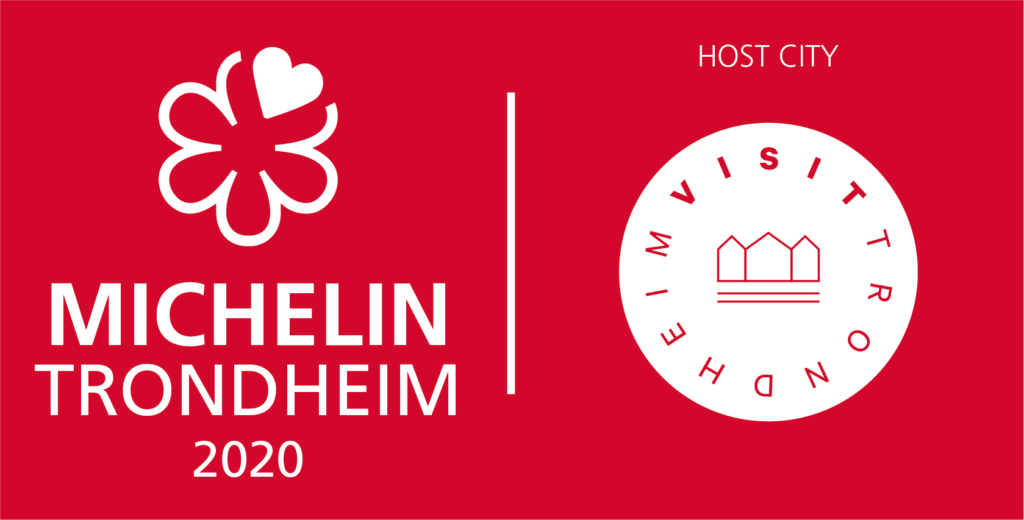 "Michelin's inspectors continue to discover exciting restaurants, and the Nordic region offers something unique," enthuses the Michelin Guide Director. "The diversity of the restaurants and the ambitious development make the Nordic countries something special for food lovers all over the world. Not only do chefs continue to develop their technical skills, they also show ways to reduce food waste while focusing on local ingredients and a more plant-based diet."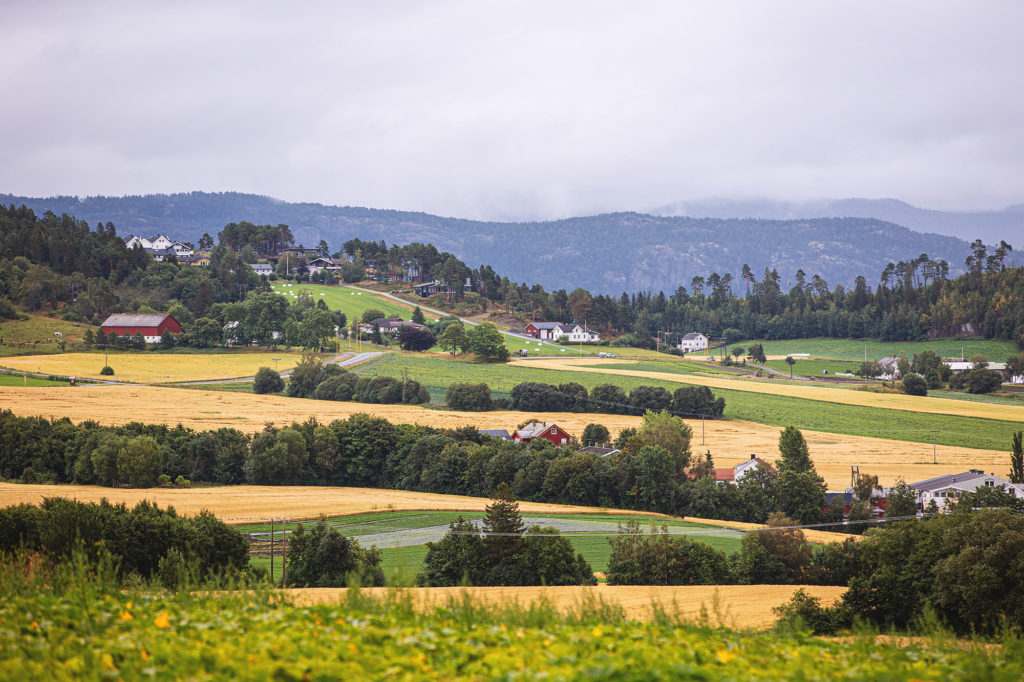 The heart of the reindeer
Supporting local suppliers is a fundamental part of Britannia Hotel's philosophy. Farmers, brewers, gardeners, fishermen, hunters, gatherers ... they are not just resources, they are members of the team.
Britannia has collaborated with several manufacturers to create unique products, such as cheese in collaboration with Gangstad Gårdsysteri, and cured meat products in collaboration with Røroskjøtt.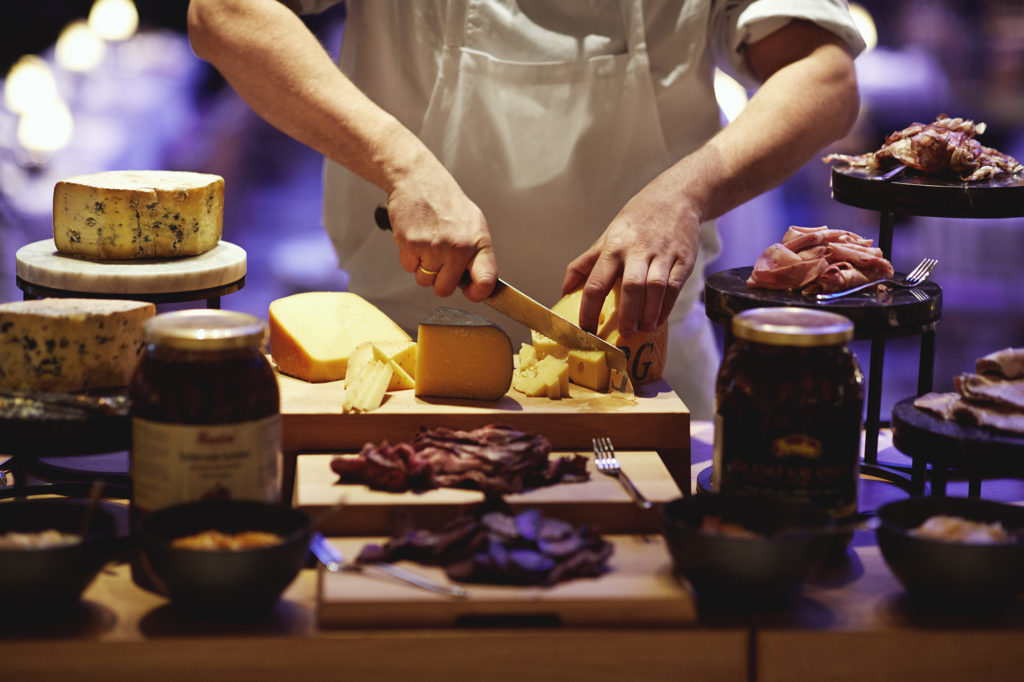 For the Michelin feast, Britannia has used raw materials such as eggs from Galåvolden farm, mountain trout and reindeer heart from Stensaas, other delicacies from the wilderness courtesy of Hognamat, scallops from Seashell, sea urchins from Statsnail, vegetables and potatoes from Viken Gartneri and bone marrow from Røroskjøtt.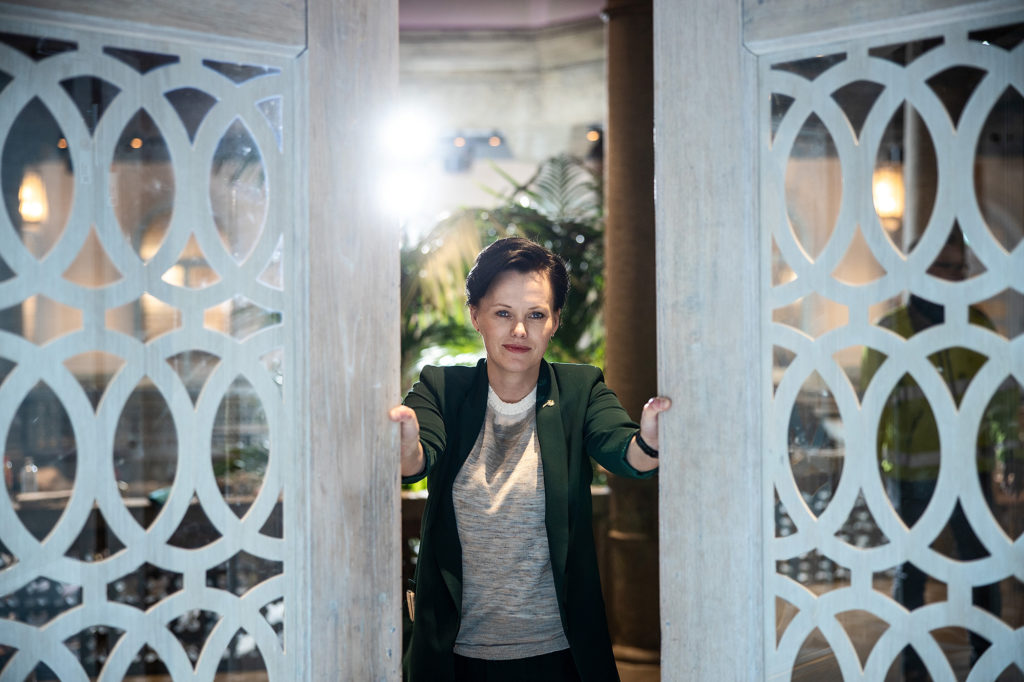 Using these enviable local products, Restaurant Director Ida Dønheim and her staff have taken the challenge to show the Michelin Guide Director and his guests that Britannia Hotel is a five-star hotel deserves of its position as a Member of The Leading Hotels Of The World and, not least, the honour of hosting Michelin Star Revelation feast.
Dønheim's troops include Norway's most decorated sommelier; Britannia Head Sommelier and Speilsalen Restaurant Manager, Henrik Dahl Jahnsen, who in turn manages a team of expert waiters.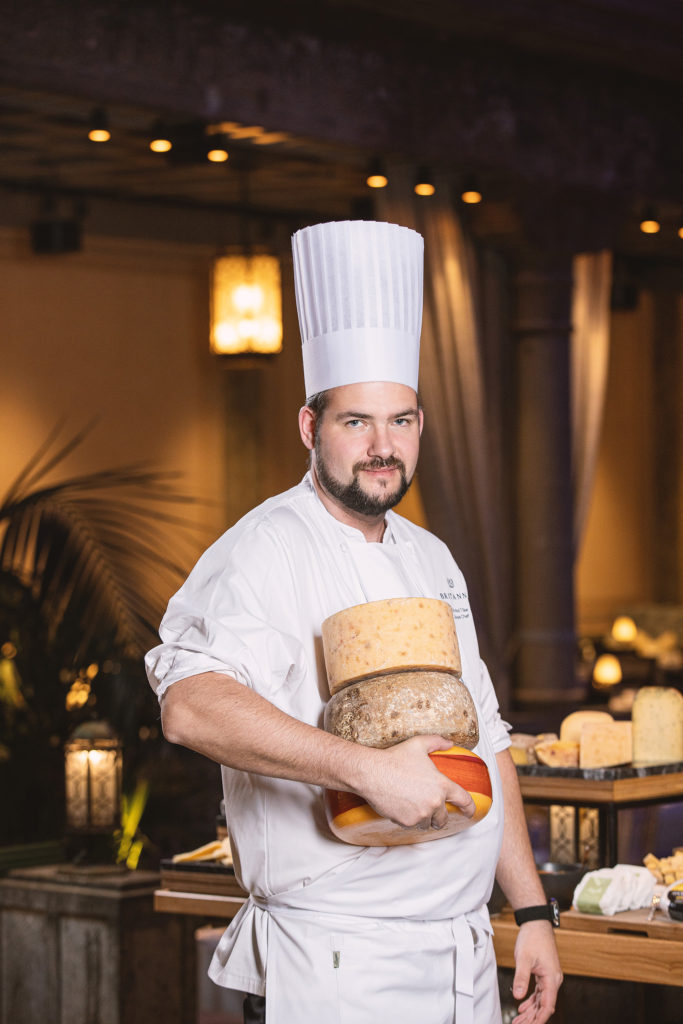 Øyvind Tiller, the breakfast manager, has for a long time worked with the local raw material producers to secure top products for the Michelin meal, including the charcuterie, and will of course be up at the crack of dawn the next morning to ensure breakfast is of an equally high standard. Mats Berntvik, Britannia's "rock and roll baker", will work tirelessly through the night and his sourdough will also be served on the evening of the awards.
And as if that's not enough: Executive Head Chef Espen Aunaas, pastry chef Cathrine Nilsen, top chef Mikael Leiknes and maître d's Vibeke Kjøl Wåde and Carlos Alvheim are reported to be in their shape of life just before the Britannia Hotel in Trondheim opens its doors to the first Michelin Guide feast ever in Norway.
Five star service is all about the details, and every member of the team is crucial for delivering a service worthy of the event.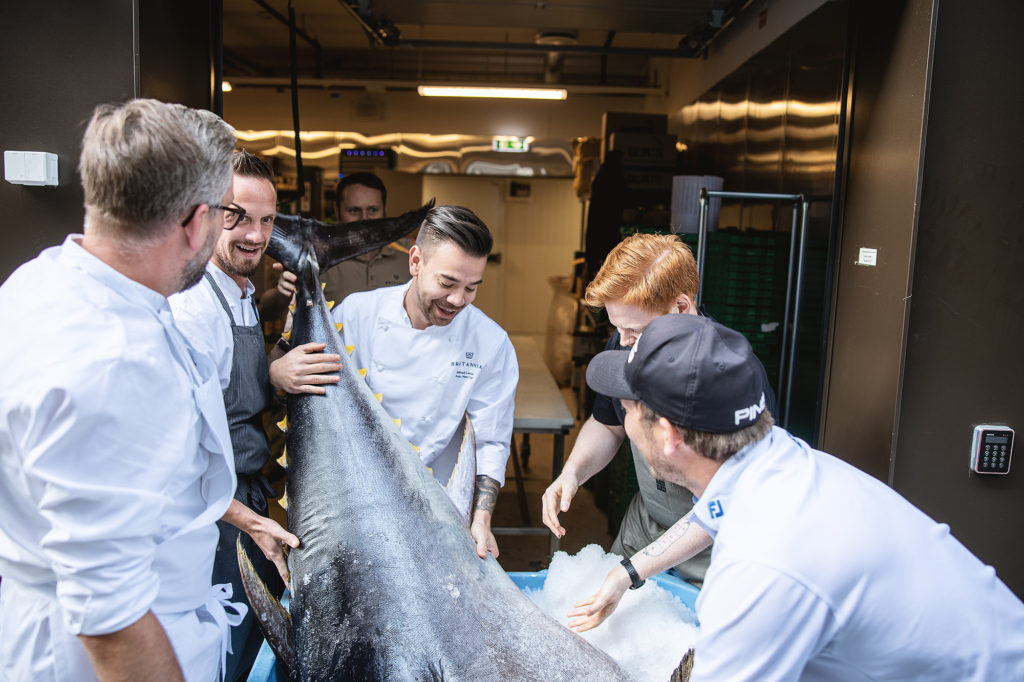 Having food and beverage producers in the neighbourhood allows the restaurants to serve short-travelled products that carry the flavour of the region, rich in storytelling. The continent's most successful restaurants promote local produce. World-class cuisine is elevated when the chefs not only know how to utilise their products but know how to communicate their origins and qualities.
Britannia Hotel is perfectly situated, surrounded by the best meat, fish and vegetables that Norway has to offer. Chefs and restauranteurs are moving back to the area, inspiring a new approach to Nordic cuisine, and influencing the products offered by surrounding producers.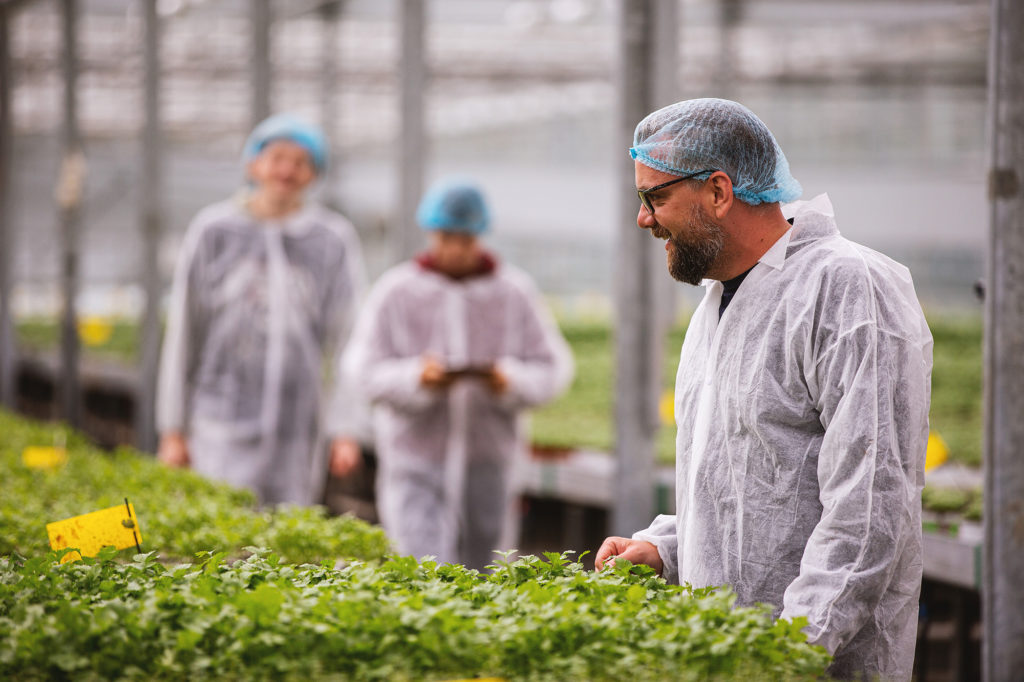 At Viken Østre Gartneri in Frosta, for example, there has been a huge growth in the variety of the herbs grown, as requested by chefs in Trondheim. The broadening range has inspired many menus in turn.
"Among chefs, especially at restaurants with a more luxurious menus, there has always been a market for small herbs which are used to decorate dishes," explains Ragnhild Viken, the farm's manager. "Previously, the herbs were widely used as a garnish, an eye-catcher that should lift the dish visually. Now chefs are more concerned with herbs which complement the taste in the dishes."
The Viken farm on Frosta a three-hour drive away from the Britannia Hotel can show an impressive family history as vegetable growers dating back to the 17th century. Today, it is greenhouses that dominate production and make it possible to grow 400,000 pieces of heart lettuce, one and a half million crisp lettuce, 80,000 salanova, 30,000 romano lettuce, one million spring onions and over a million herbs a year.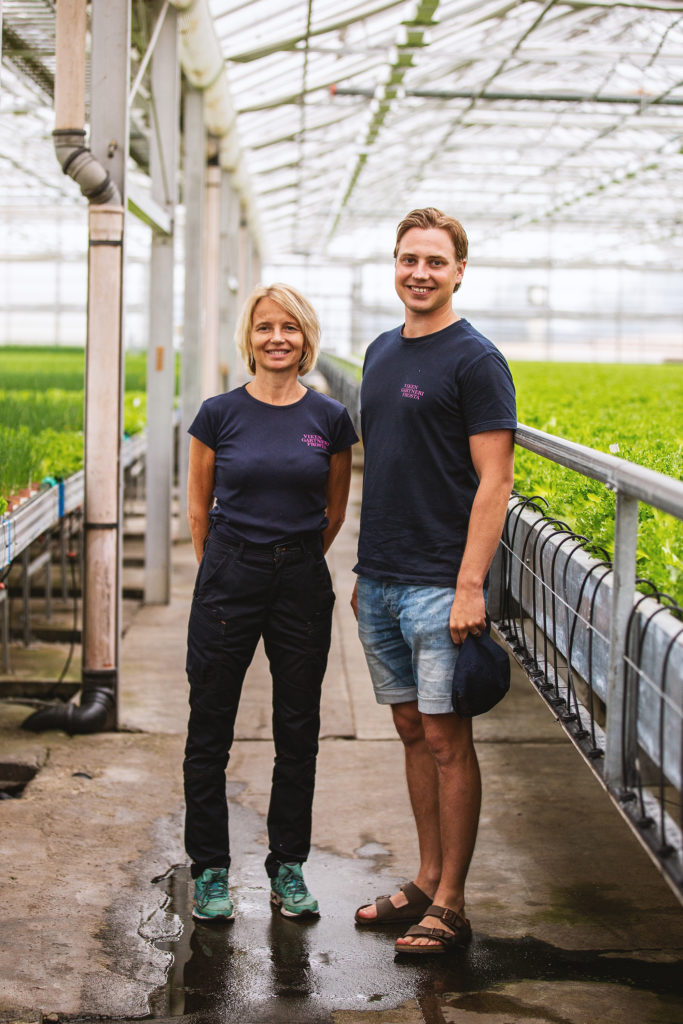 Deer hunting and Michelin party
Simen Teigum Slettede is a kitchen apprentice at Britannia Hotel. Never in his wildest dreams had the 18-year-old imagined he would be working on an event of such magnitude during his apprenticeship.
When Simen and the rest of the apprentices began at Britannia, they went on a deer hunt with the hotel director, a study tour that ended with Mikael Forselius letting the young chefs slaughter and prepare the meat, ready for Britain's eminent chefs.
And now Simen will be standing in the kitchen taking part in both the preparation and the actual cooking of the Michelin feast.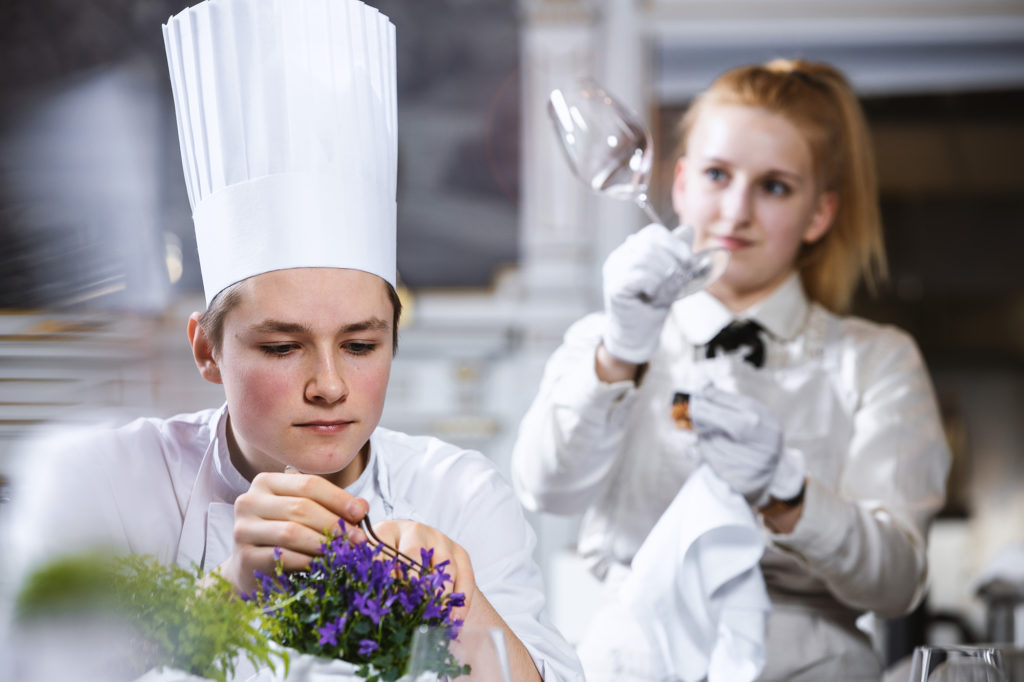 Waitress apprentice Klara Kowaliszyn is no less thunderstruck. The 18-year-old from Poland will serve the 500 invited Michelin guests at the Britannia Hotel. When asked if she is nervous or horrified, Klara replies "No! This is going to be a fantastic and exciting evening. I am looking forward to it."
"Everyone should feel like a king and queen at Britannia. No guest is more important than any other," the 18-year-old smiles, before grabbing a wine glass with her gloved hands and almost polishing it carefully, until it shines like a Michelin star.