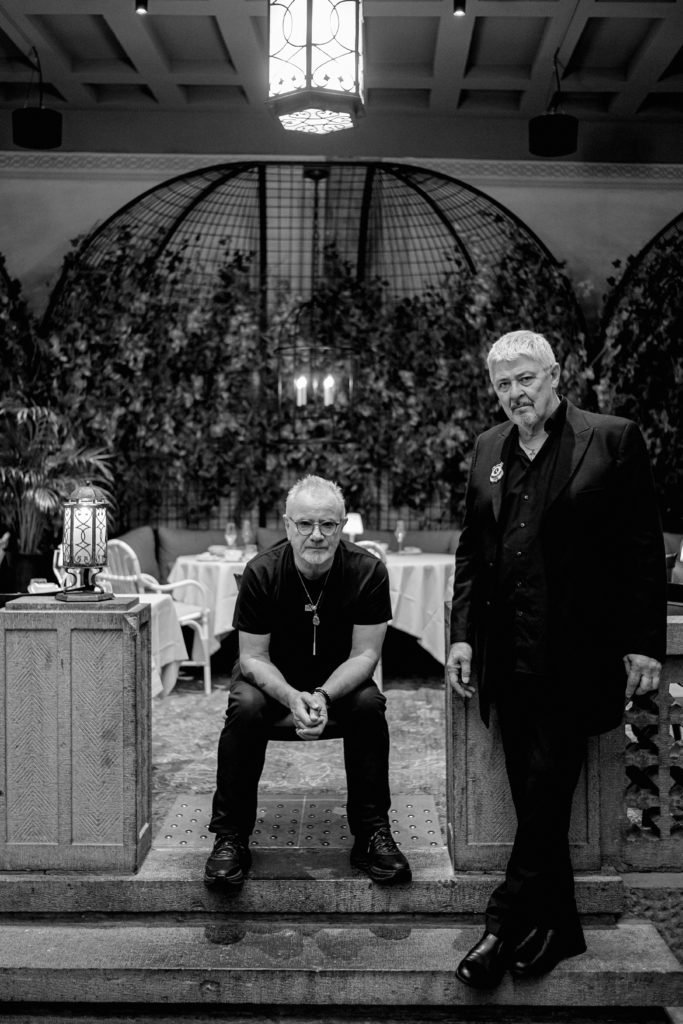 UPDATED: Unfortunately, we regret to inform you that the concert with Åge Aleksandersen and Trondheimsolistene has been postponed to 21st - 25th of April due to the temporary closure of the hotel. If you have purchased a ticket to these events you will be contacted shortly and either offered a refund or new tickets at a later date when the concert is rescheduled.
The impossible will become possible, under the starry sky in Palmehaven, when Åge Aleksandersen, with Gunnar Pedersen and an entire orchestra, takes up residency in Britannia Hotel.
Åge Aleksandersen and Gunnar Pedersen played two concerts with Trondheimsolistene ("The Trondheim Soloists) in Nidaros Cathedral last summer during Olavsfestdagene. Both concerts were sold out in a few hours.
Who would have thought that [the song] Levva Life would make one cry? The music was presented in a bare and honest manner - absolutely beautiful... The concert was in many ways not just a concert, it was an experience.

Adresseavisen 31.07.19
It will be very special occasion when the collaboration plays in the intimate setting of Palmehaven, under the starry sky. An authentic Trondheim night. With 17 people on stage, including Åge and Gunnar, this will be the most exclusive concert experience in Britannia Hotel since reopening, and one of the most famous occasions in Trondheim so far this century.
Wednesday 21st April 2021, 7.30pm *sold out*
Thursday 22nd April 2021, 7.30pm *sold out*
Friday 23rd April 2021, 7.30pm *sold out*
Saturday 24th April 2021, 7.30pm *sold out*
Sunday 25th April 2021, 7.30pm *sold out*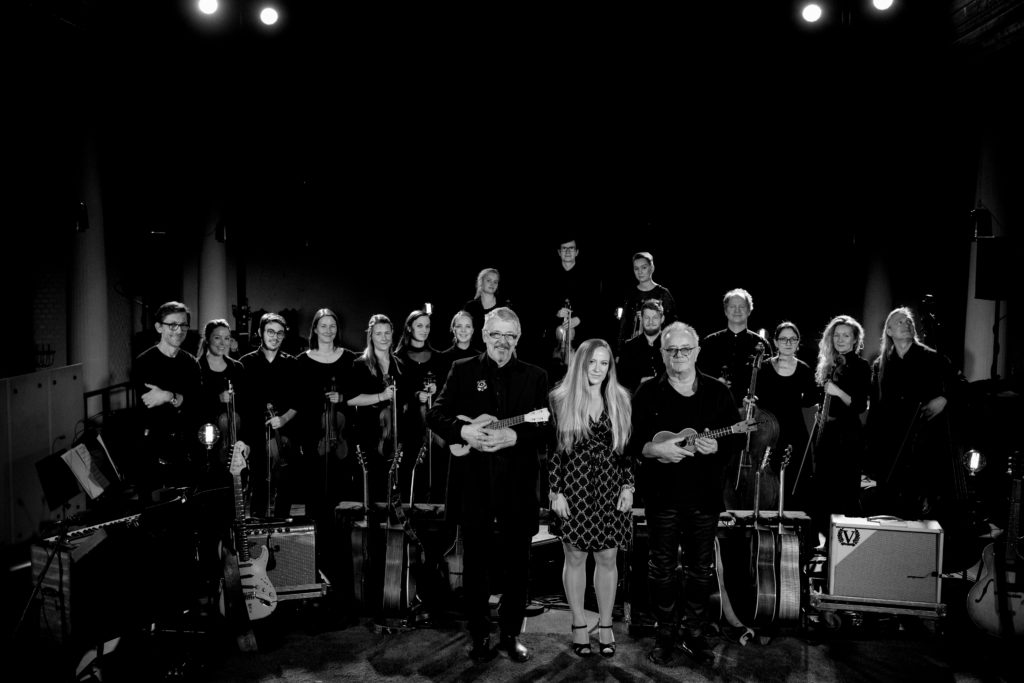 There will be a special three course meal served, included in the ticket:
Meny
Poached cod and smoked cod roe, sour cucumber, trout roe «Brilliant», dill oil and pea cress.
**
Roasted flat beef of reindeer from Stensaas reindeer slaughterhouse.
Baked beetroot, pickled delicacy onions, cranberries and kale chips.
Mashed potatoes with grated reindeer heart and porcini broth.
**
Pâte à choux au Craquelin with rum cream, cloudberry ice cream and blood orange "fluid gel".
Åge is one of Norway's most popular artists and here you will get the opportunity to see a different side of his performance, in a unique concert setting. Hear most of his famous songs, alongside several songs which are not often performed in concert. As Åge himself says: "We stop by to have a chat and play and sing some songs".