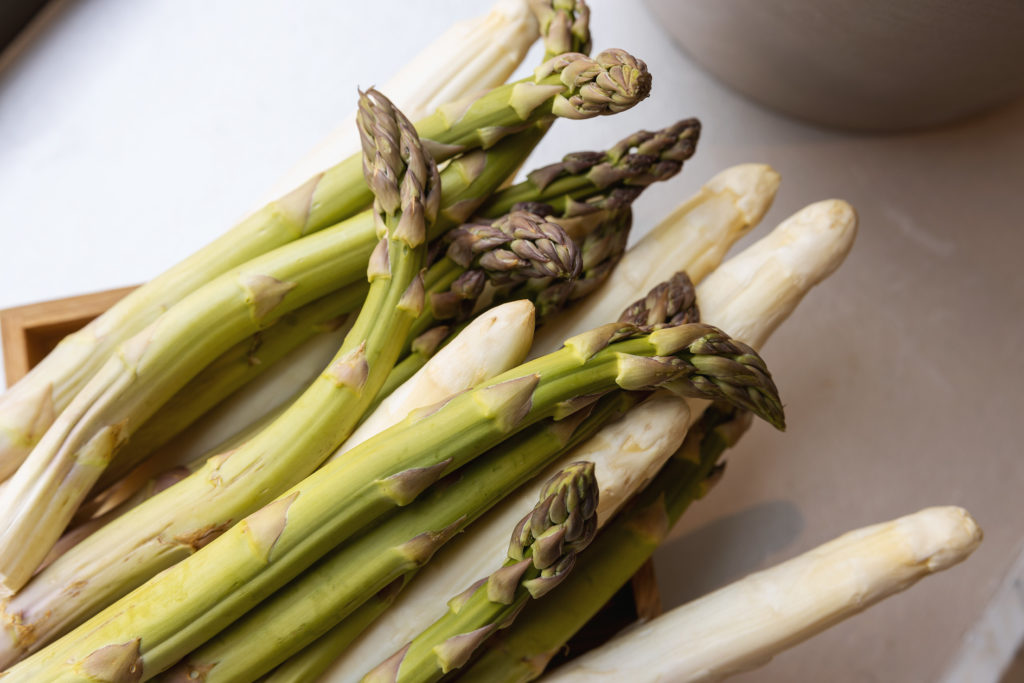 At Britannia we are committed to championing quality seasonal produce, and we do so by adapting our menus regularly to celebrate top notch local and international produce.
Perhaps no ingredient is more eagerly awaited in the Britannia kitchens than the arrival of the Norwegian asparagus. Chefs use their breaks to check the vegetable's progress on local farms' Instagram feeds, while our stock managers pester suppliers on the phone to ensure you are treated to this seasonal treat as soon as the weather allows.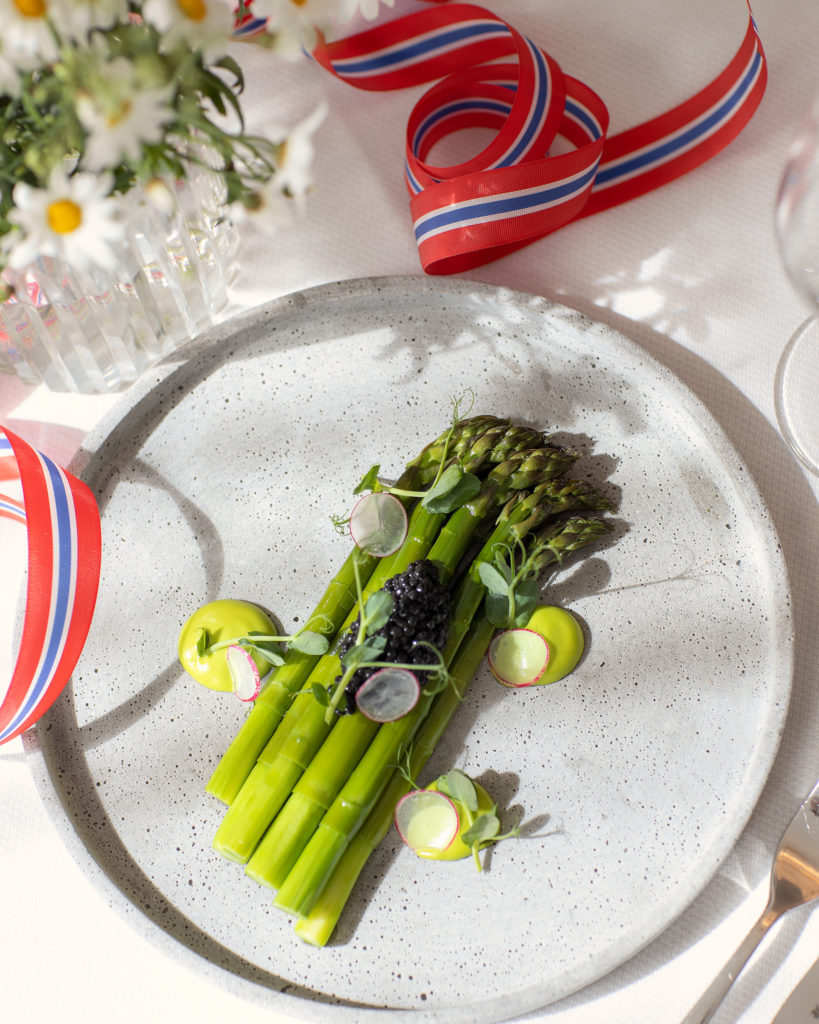 It seemed only fitting therefore that we call May 'Asparagus Month' at the hotel. "It has been a cold spring so far and the Norwegian asparagus is delayed," explains Head Executive Chef Espen Aunaas. "But we are expecting it before 17th May and in the meantime we have fantastic white asparagus from Germany and French green asparagus on the menu."
Read on to discover some of the ways the green and white spears are being celebrated on our menus.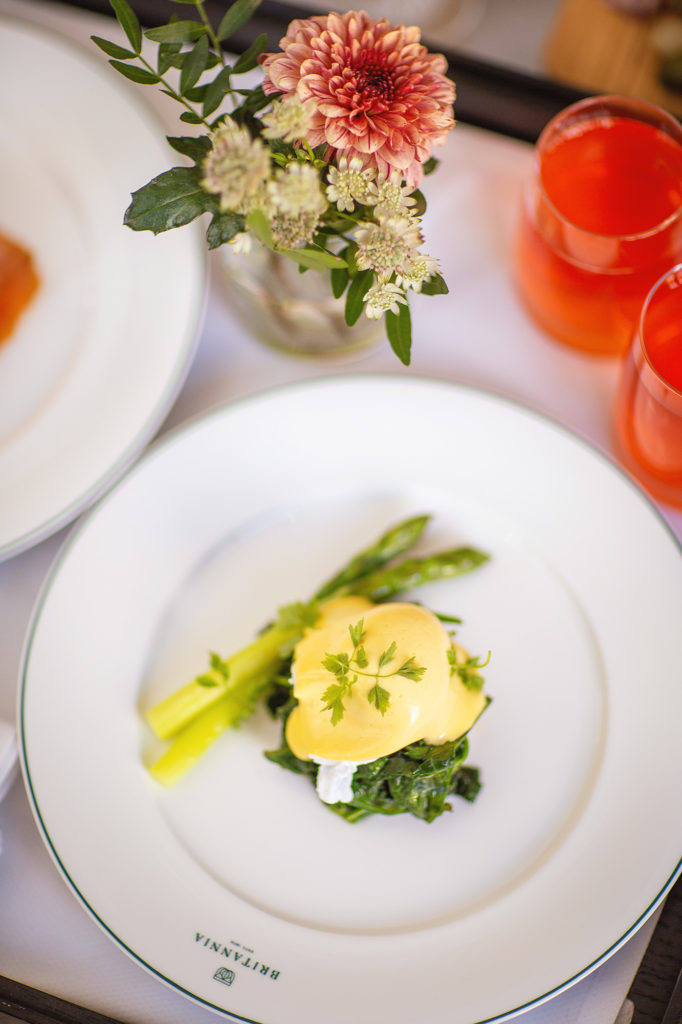 If you have experienced our à la carte breakfast in Palmehaven (included as standard with all overnights, or available for non-staying guests Monday to Thursday), you may well have tried the asparagus with our delicious Eggs Royal, with poached eggs from Galåvolden Farm, smoked salmon and hollandaise sauce. These dishes are on the menu as long as asparagus is in season and Head Breakfast Chef, Øivind Tiller, is eagerly awaiting the 'upgrade' when the Norwegian spears finally land.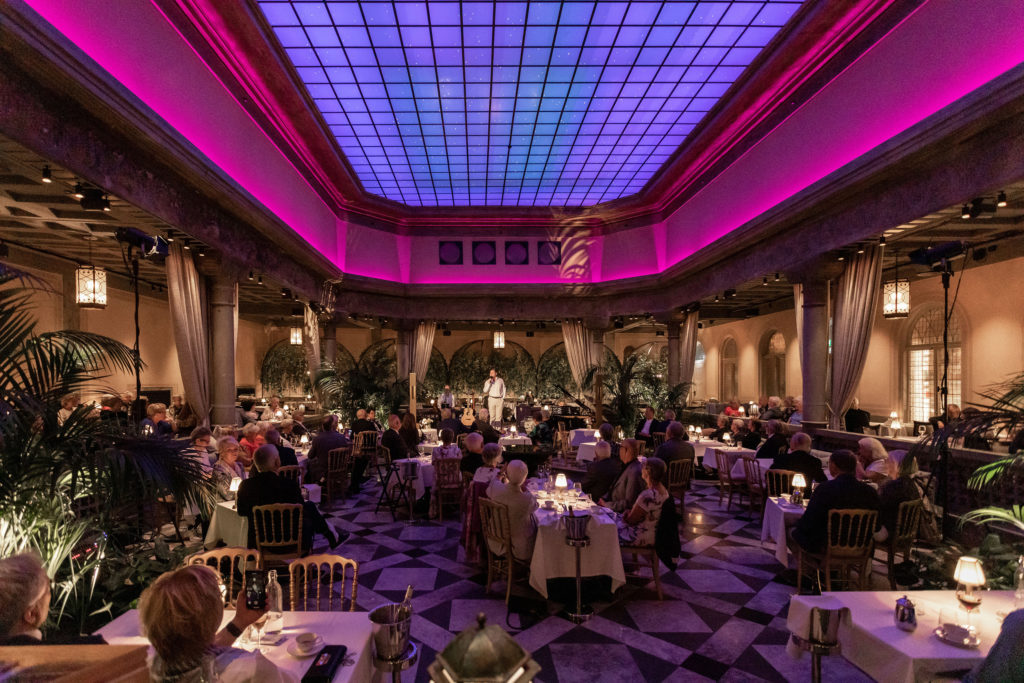 Palmehaven is also putting asparagus on the evening menus this May. You will find the vegetable featured in dishes such as our roasted veal tenderloin, served to perfection during our ever-popular series of Artist In Residence concerts.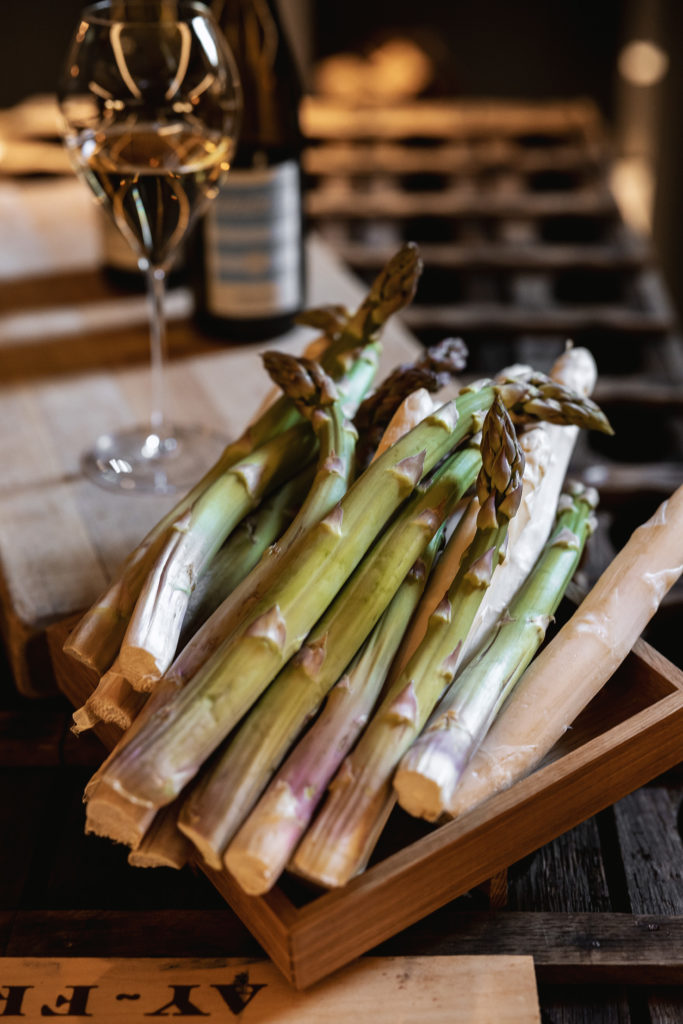 Asparagus is a fantastically versatile ingredient which lends itself to several different wines. The two most noteworthy are perhaps German Riesling and Sylvaner, but also Sauvignon Blanc can also be a brilliant companion. From Saturday 1stMay, Britannia's open wine cellar, Vinbaren, will be introducing monthly lunches, starting with the aforementioned asparagus. Drop in for a weekend lunch stop with a continental twist, or try the brand new menu Wednesday to Saturday every week, with hand chosen wines available by the glass.
Britannia Hotel's Head Sommelier, Henrik Dahl Jahnsen, sets Jonathan Grill Sous Chef, Hans Erik Olsen, the challenge of creating a dish which celebrates the arrival of German white asparagus and compliments his wine of choice: a 2019 Sylvaner.
Asparagus will be on the menu at Jonathan Grill from the second week of May, including a variety on the dish you see in the video above: braised asparagus with a parmesan-infused butter sauce, available in the à la carte side of the restaurant but also as a side on the grill tables, on request.
Il ne faut rien laisser au hasard
Our French-inspired restaurant, Brasserie Britannia, is taking the celebrations to another level, with asparagus featuring prominently on two of the items on the forthcoming new menu (10th May). Treat your cravings to a Tarte Flambée with green asparagus, lumpfish roe & creme fraiche, or delve into our heavenly arctic char main course; a lightly-baked mi cuit with white asparagus and a sauce of halibut bones and fermented white asparagus. Leave nothing to chance, and secure your seating now!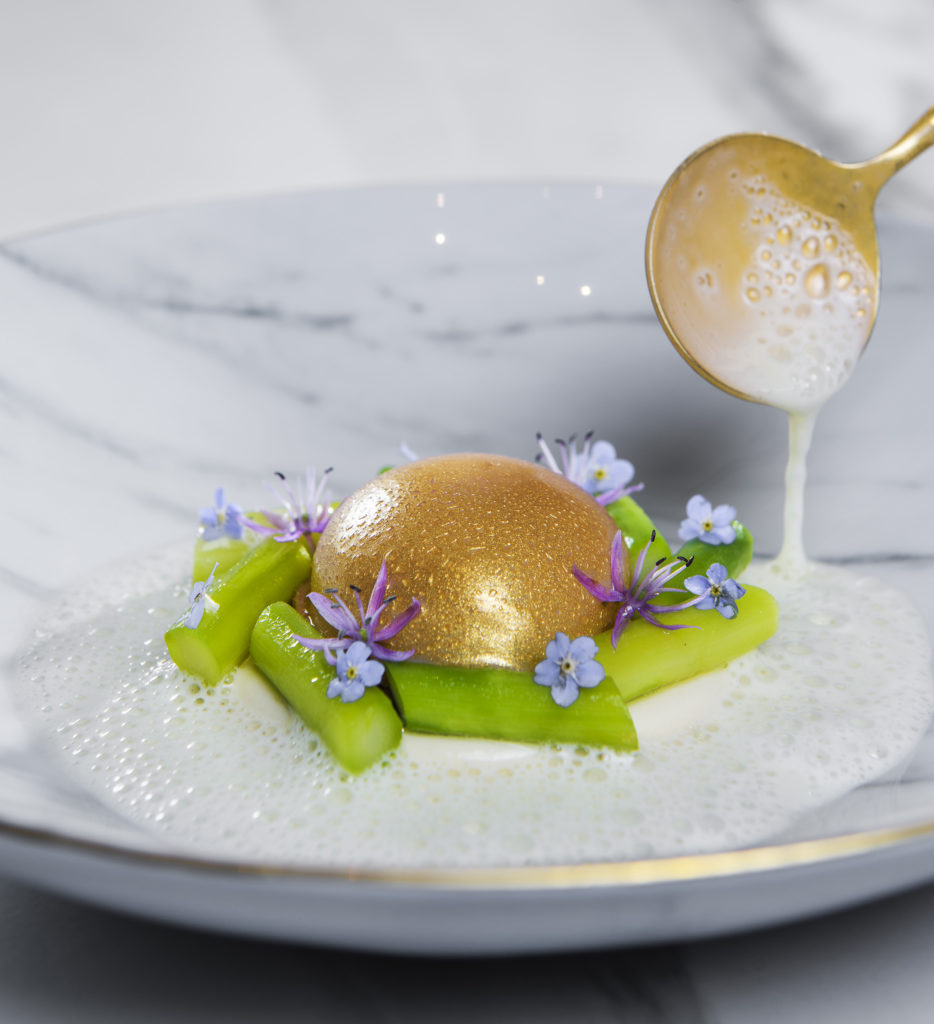 Asparagus at the top level 
On Speilsalen's current menu asparagus plays a prominent role. The 'Feathers and Fields' dish is a veritable love letter to the vegetable in all its varieties; our take on the very traditional Japanese custard chawanmushi. Speilsalen's version is built around white asparagus, with fermented white asparagus in the creamy sauce, and green Galis asparagus topped with a golden poached egg and morrel mushrooms.
The treatment which this green and white king deserves.