There are several exciting course at this year's Trøndelag Food Festival being held at Britannia Hotel. You can learn about everything from the how to take barbecue food to new heights, all about Trøndelag berries and tarts, how to make your favourite ice cream, and about Trøndelag brewing techniques, in both aquavit and beer.
Here you can read more about Trøndersk Matfestival at Britannia Hotel.
Friday 30th July, 6pm - Barbeque 2.0 with Øivind Tiller
(*This class will be taught in English – there is a Norwegian version of this course happening on Thursday 29th July at 6pm)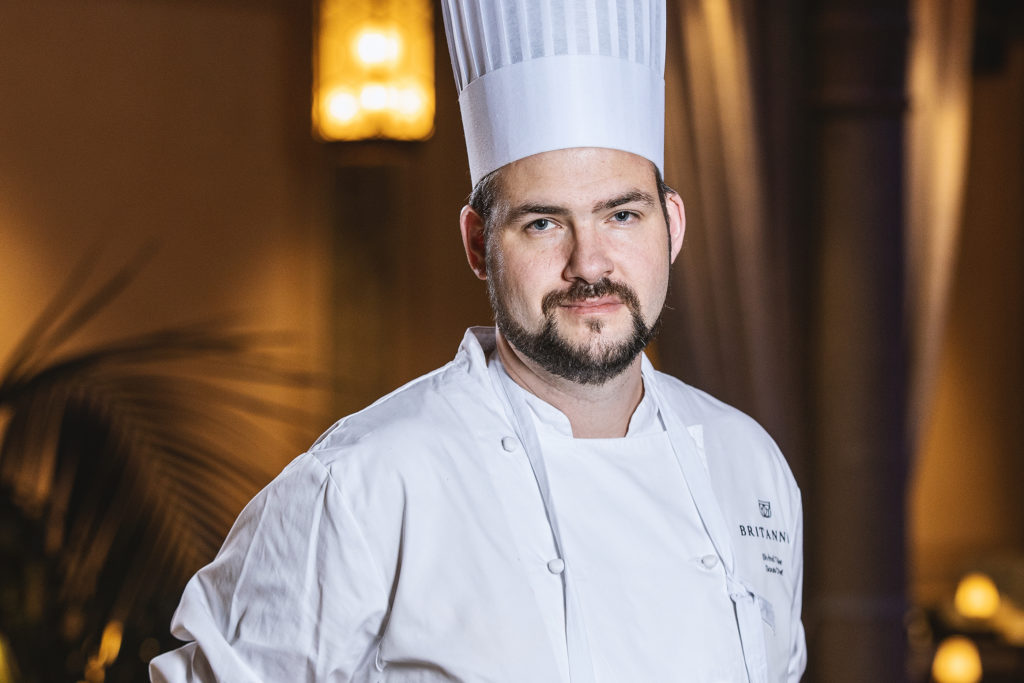 Have you heard of a Traeger Grill? It's an American grill using wood chips, which will make for new and exciting flavors for the summer grilling season. Although Britannia Hotel chef Øivind Tiller has already been barbecuing outside all winter in 25 degrees below. Even the porchetta on Christmas eve was barbequed outdoors using his Traeger Grill. Not a bad word about burgers and hot dogs on the barbeque, but here you will have the opportunity to learn what grilling great meat really can be. Sustainability is important for Øivind Tiller, and he will show you how to use cuts of meats that would otherwise be thrown away or used for mince. The 'kidney cut' for instance, is a piece of meat sitting behind the kidney, and has lots of flavor. It's the piece of meat the butchers themselves will bring home from work. Flat iron, tri tip, tomahawk, bone-in entrecote, brisket, there are so many possibilities. Øivind Tiller assists Røros Kjøtt as a product developer, and he is a proponent of locally produced meat of high quality. The Traeger Grill, which is also a smoker, has such an advanced internal system that you simply don't need to be a good cook to make great food. You will learn about marinades and how to spice meats, using dry rubs, smoking and different settings and temperatures. As Øivind Tiller says, 'the fun thing about barbeque is experiencing that you can make great food very easily!'
Øivind Tiller grew up in Trondheim and loves educating people about local food. He enjoys traveling around Trøndelag to the many farms and food artisans to learn how the food is made. He worked as a breakfast chef at Rica Scandic/Rica Nidelven for 10 years and is Sous Chef and Breakfast Head Chef in Palmehaven at Britannia Hotel. He is driven to explore new flavors and learn new food preparation techniques. He ensures that the breakfast at Britannia Hotel is sustainable by encouraging mindful eating and reducing food waste. Øivind is also a beer brewer and is looking forward to sampling what the breweries will have on offer during Trondheim Brewery Festival.
This class will be held in the alley behind Britannia Hotel; Westermannsveita