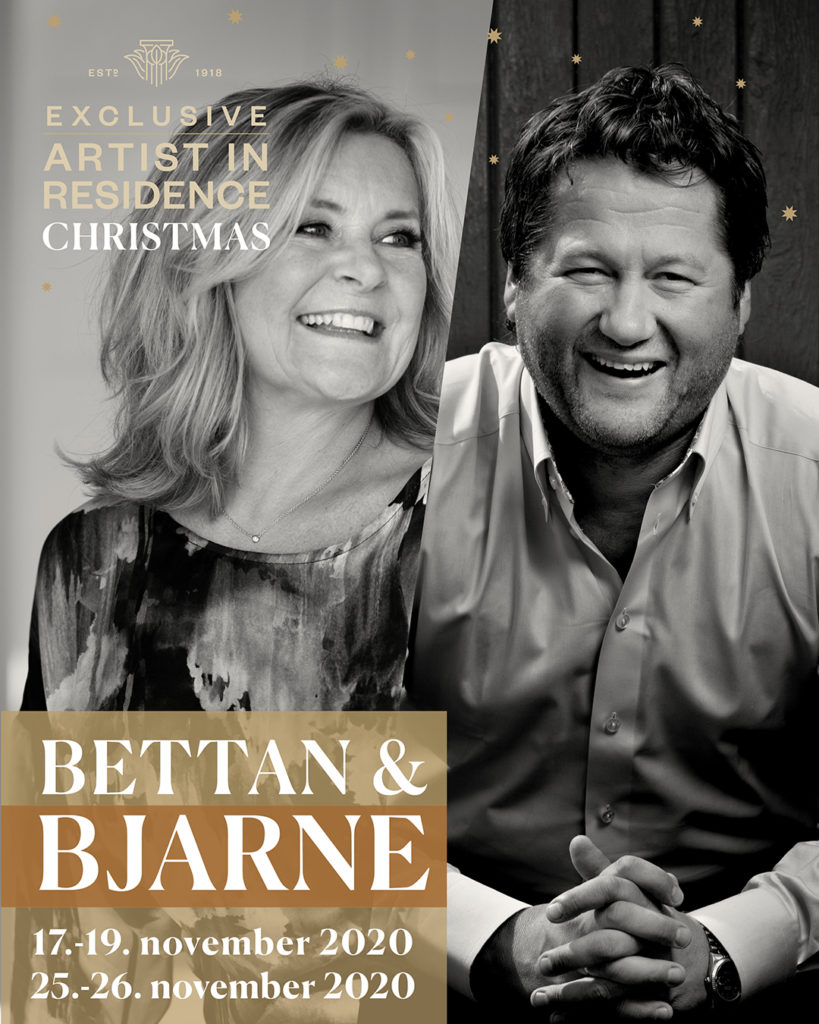 Welcome to a pre-Christmas celebration on another level; an audience with Elisabeth 'Bettan' Andreassen and Bjarne Brøndbo!
Elisabeth Andreassen is one of Norway most dearly loved artists, especially the it comes to Christmas music. For his part, Bjarne Brøndbo is an extraordinary storyteller, who has entertained huge audiences over the years with his Christmas shows with his band, D.D.E.
Bettan and Bjarne will create history in Palmehaven at Britannia Hotel when they join forces for the first time, to entertain a festive audience in under stars in Palmehaven. There is good reason to expect tears, laughter and an exceptionally jovial atmosphere when the two popular artists share the intimate setting of Britannia' Artist In Residence stage.
Tuesday 17th November, 7.30pm *sold out*
Wednesday 18th November, 7.30pm *sold out*
Thursday 19th November, 7.30pm *sold out*
Wednesday 25th November, 7.30pm *sold out*
Thursday 26th November, 7.30pm *sold out*
The concerts are part of Britannia Hotel's Artist In Residence series, where famous artists move into the hotel and host a series of performances, mini residencies, à la Las Vegas. The intimate concerts have limited tickets, ensuring an experience where the audience are close and personal with the artist(s) themselves.
The ticket price includes an aperitif on arrival and a luxurious three-course meal, where you have the option to choose between a class Christmas meal or lutefisk for the main course.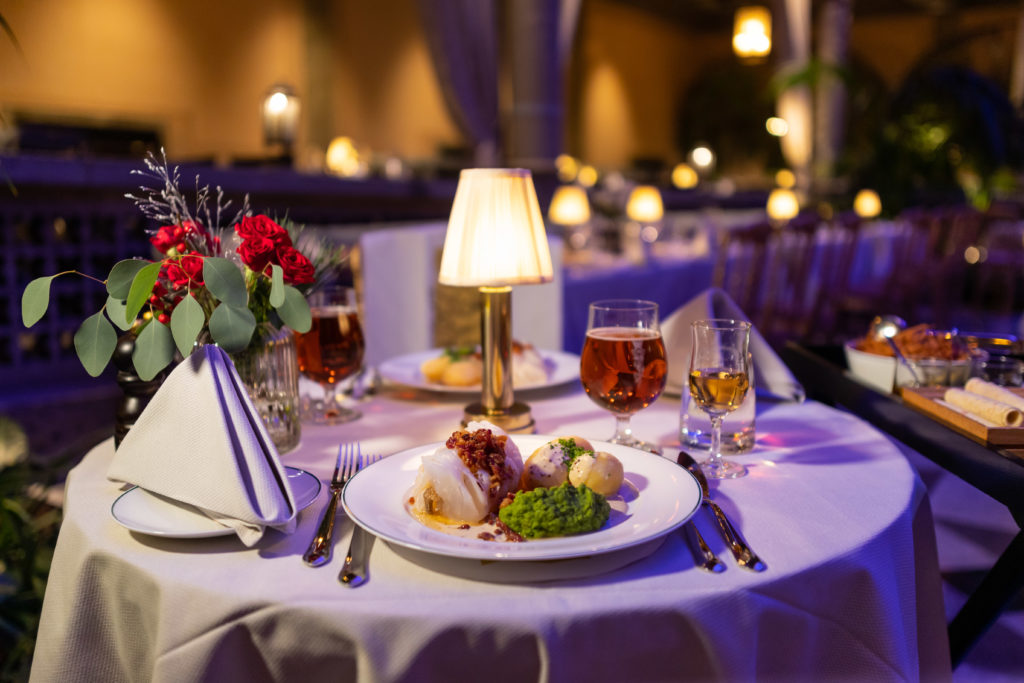 Artist In Residence Christmas Menu
Aquavit-cured trout, served with whipped Røros sour cream with horseradish, crispy rye, 'Brilliant' trout caviar and dill.
Choice of main course:
Option 1: Britannia's Classic Christmas serving. Crispy ribs, Christmas sausage and meatballs. Sweet and aromatic red cabbage, prunes and apple. Served with Christmas sauce and almond potatoes.
Option 2: Lutefisk with traditional accessories.
Dessert: Classic Créme Caramel
If you would like to sit with guests who have purchased tickets separately, please contact us directly to make arrangements. If there are any allergies to be taken into account in relation to the menu, please inform us and we will provide a specially-customised menu. All information is sent to: hovmester@britannia.no.
For then complete experience, you make accommodation at the hotel, with a five-star breakfast and entrance to our spa & fitness included in the price. Find your hotel room here.