Vinbaren has reopened with a new offering; delicacies from Vinbaren. Now you can purchase great home-made products and light meals from the various concepts at Britannia, to take home and enjoy in the comfort of your own homes and gardens. On offer are also a range of exclusive and exciting gourmet products from renowned producers from Trøndelag, Norway and all over the world.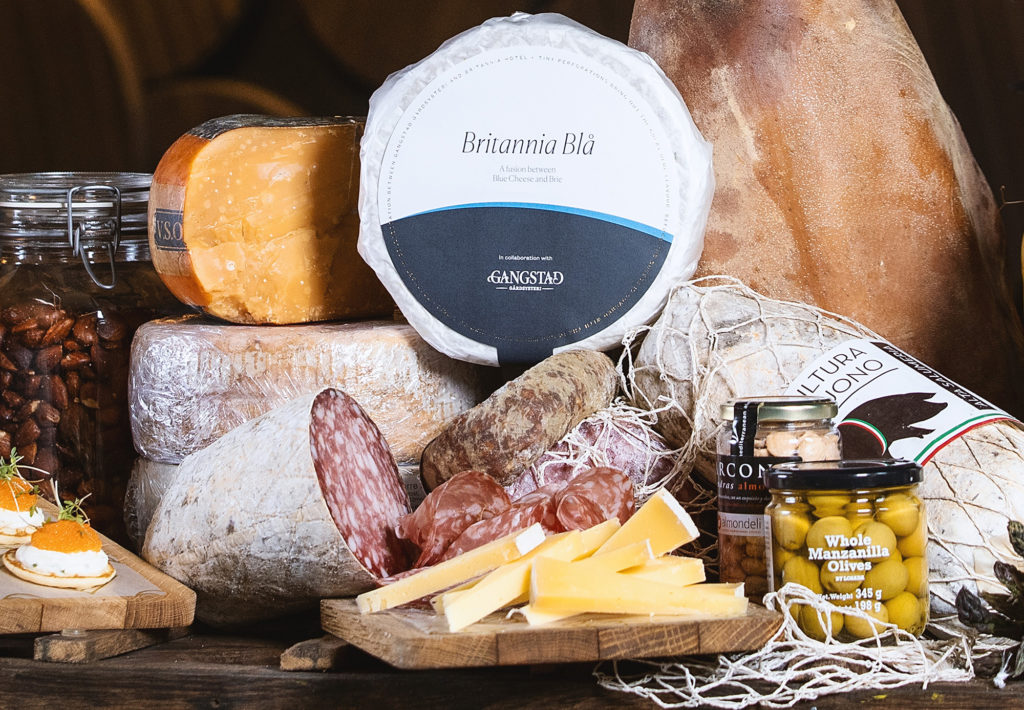 Cheeses, hams, Brasseriet's onion soup, ready-made stocks, risottos and stews, duck confit, homemade marmalade from Palmehaven's breakfast and Afternoon Tea, dry-aged meat from Jonathan Grill, Speilsalen's signature caviar, freshly baked bread from our bakers, homemade cheeses such as Britannia Blue (made in collaboration with Gangstad Gårdsysteri), Britannia coffee (roasted with Pala) Britannia Tea (Twinings in London), and our own Kombucha, created together with Surf Kombucha.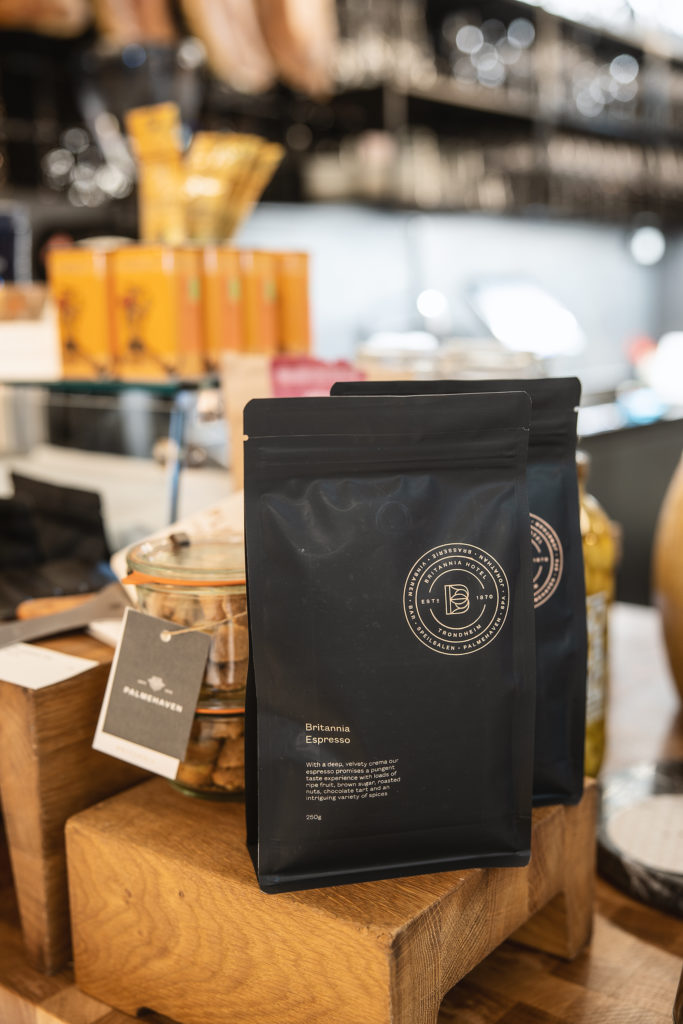 The choice is overwhelming! So each week we create a bespoke Weekender package, designed for two people and curated based on the season's produce.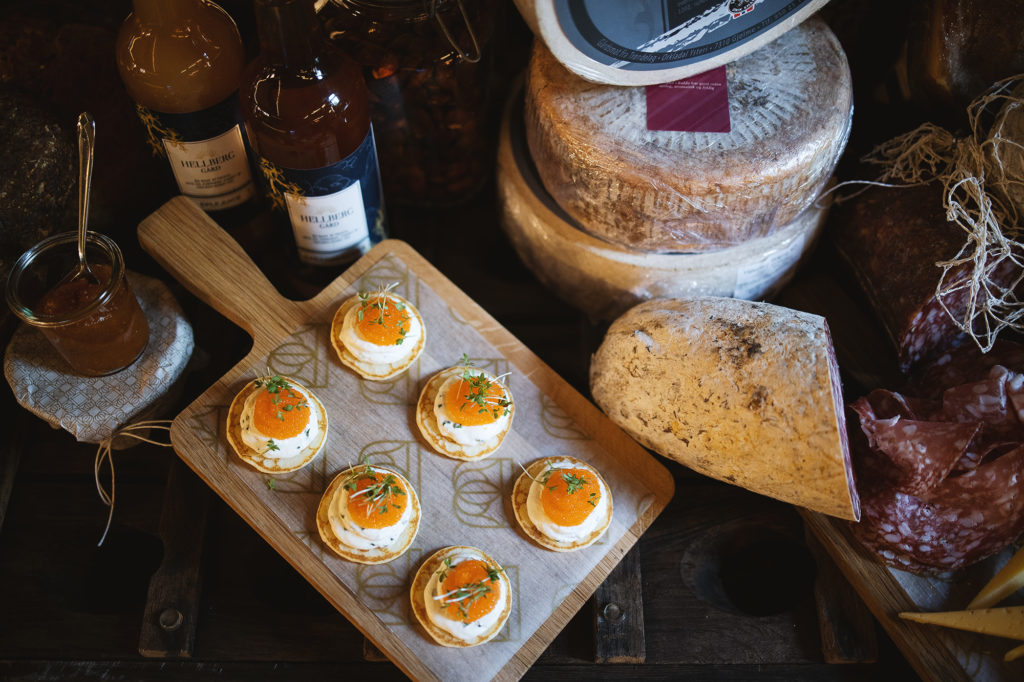 Unique to Britannia's Weekender pack are some small dishes or appertisers which you can easily put-together, bringing an added element of luxury to the spread. Britannia's salads with dressing on the side, roasted vegetables with dips and seeds, slow-cooked meats accompanied by slaws and chutneys, mouth-watering tapas dishes, and substantial hor d'ourvres, like the roe blinis pictured above, which come with the pancakes cooked and the cream bagged, ready for piping.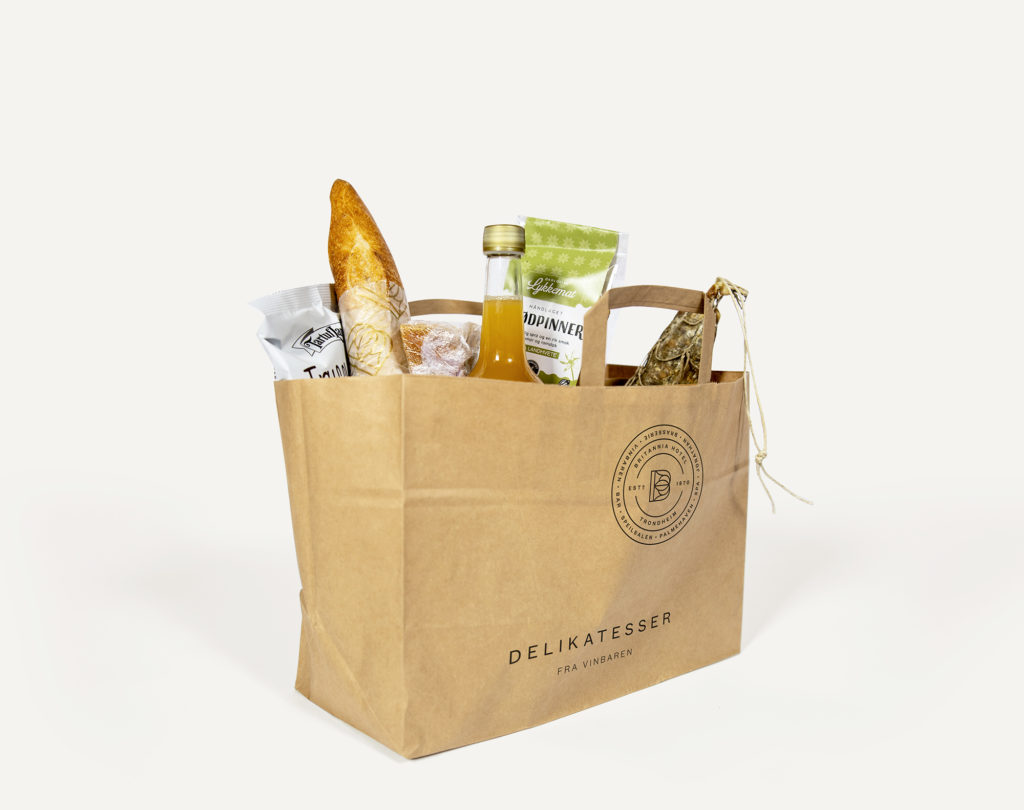 Weekender pack costs 625,- NOK (designed for two people sharing)
Please order your pack before Friday at midday. Packs are ready for collection any time after 4pm Friday.
*Vinbaren is temporarily closed until 20th January* The Weekender Package will be available to order again when the bar reopens. A warm welcome awaits at Vinbaren!