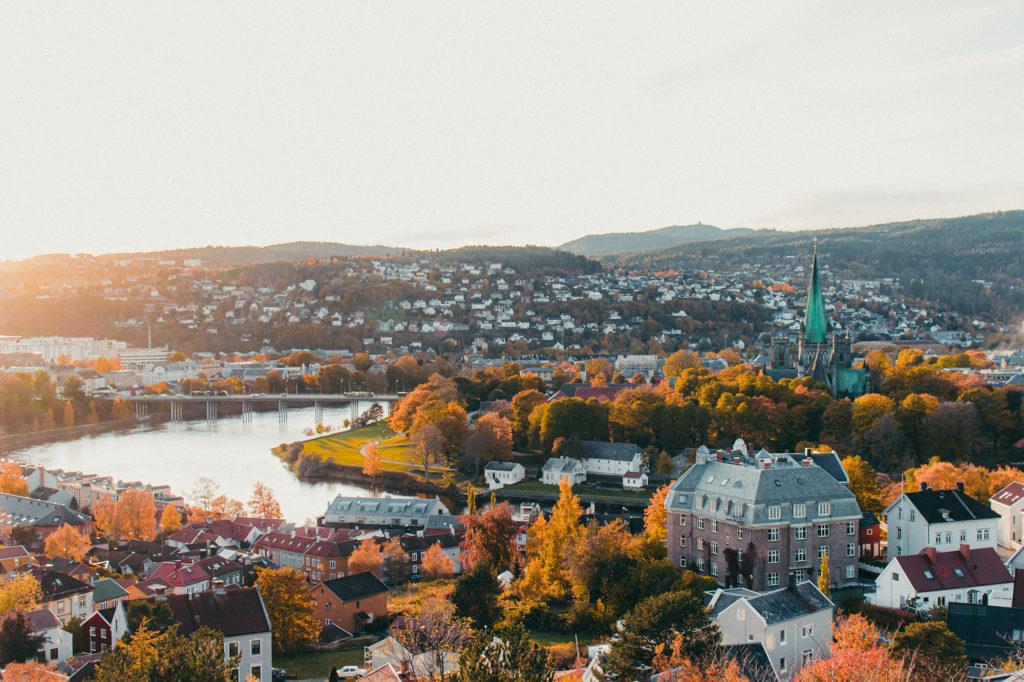 As the long summer evenings draw in and the season starts to change, there is something romantic and cosy about warming oneself beside a fire and enjoying all the inside activities Britannia has to offer.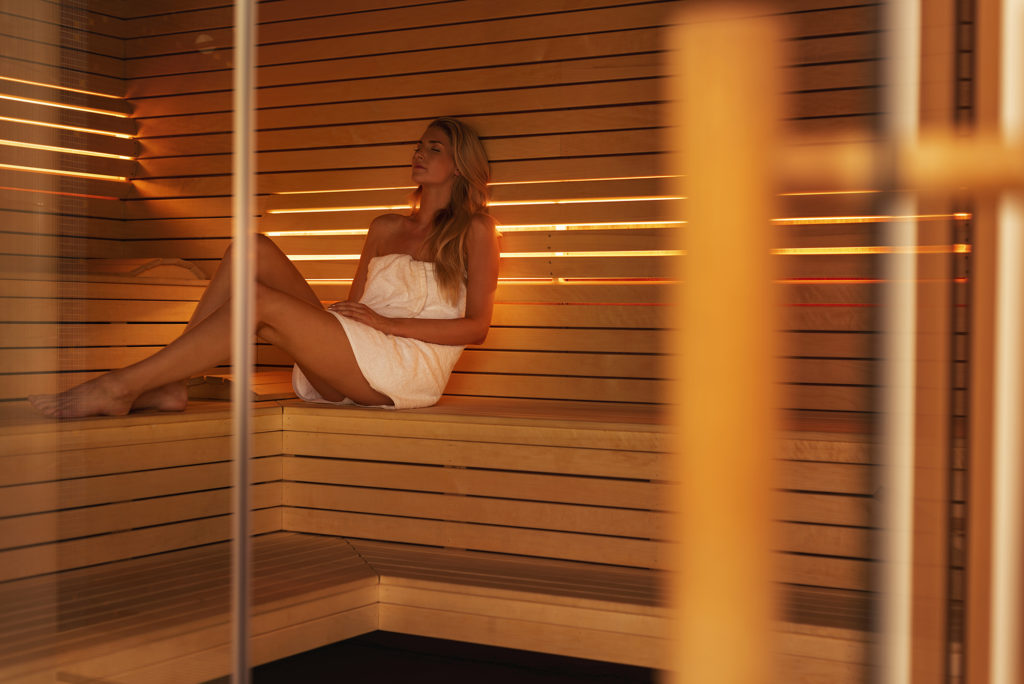 Relaxing Day packages in Britannia Spa
New for 2022: from 1st-16th October we are offering the rare opportunity to use our spa facilities without being a guest at the hotel! The package gives you unlimited access to our spa department - including pool, mineral bath and various saunas - followed by a lavish autumn buffet in Palmehaven.
We also offer a great Concierge service, who have lots of tips about how to make the most out of this special season in Trondheim: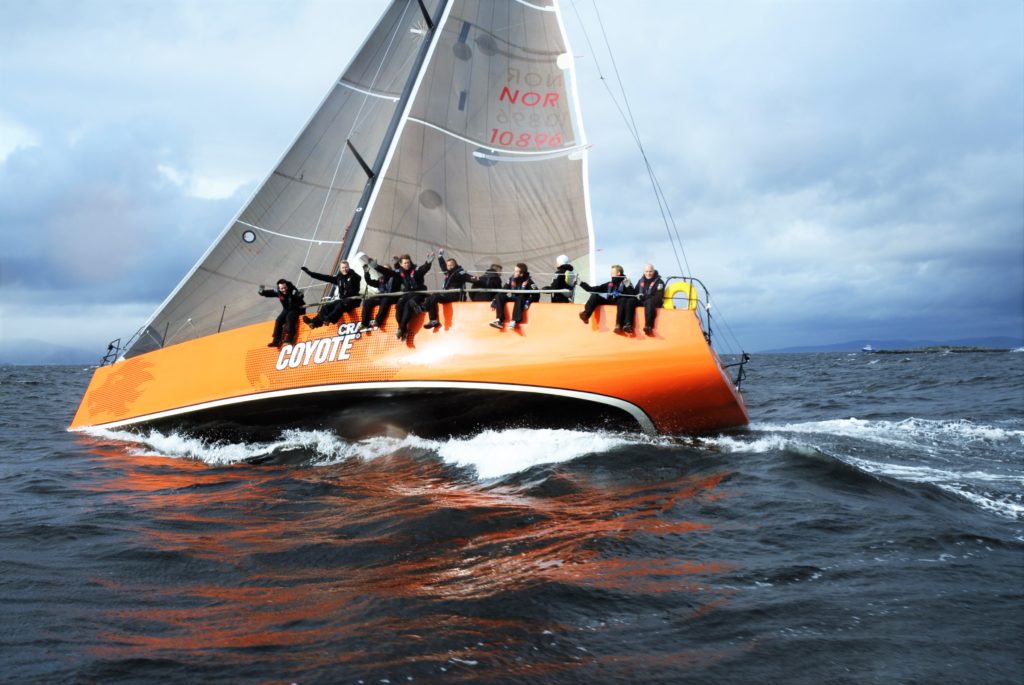 Sailing - get out on the fjord for an otherworldly experience.
The wet and windy conditions on the Trondheim Fjord make for great sailing experiences. The feeling of the wind rippling down the sails, the sound of ropes tautening, the crash of the hull cutting through the water, the interaction between person and nature: the ultimate activity for families and friends looking to create great bonds and memories for life. Britannia's seafaring concierge can arrange sailing trips or courses where you yourself are the crew - everything from short experiences to overnight adventures.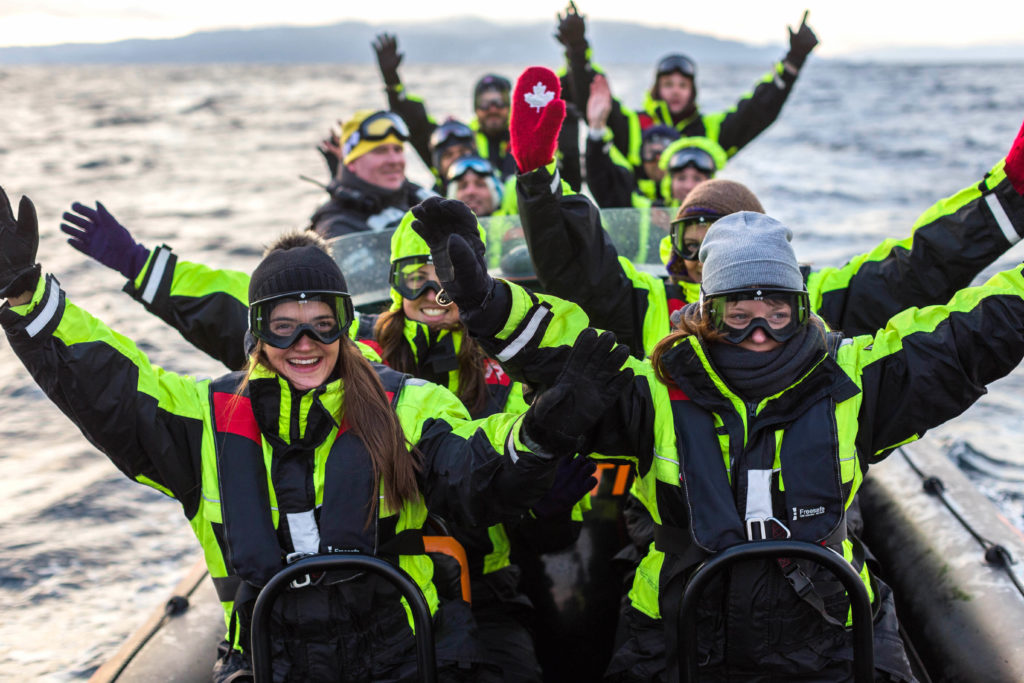 RIB Boat tours – take it up a notch
Enjoy the thrill of high speeds in these safe and stable speedboats, which can get up to 50 knots, jumping half a metre in the air! Britannia can curate bespoke trips based on your group's interests. A lavish seafood lunch on one of the region's famous fishing islands? Or how about a beer safari, where we jet you from one seaside brewery to another? All safety equipment is provided and wide-eyed smiles are guaranteed.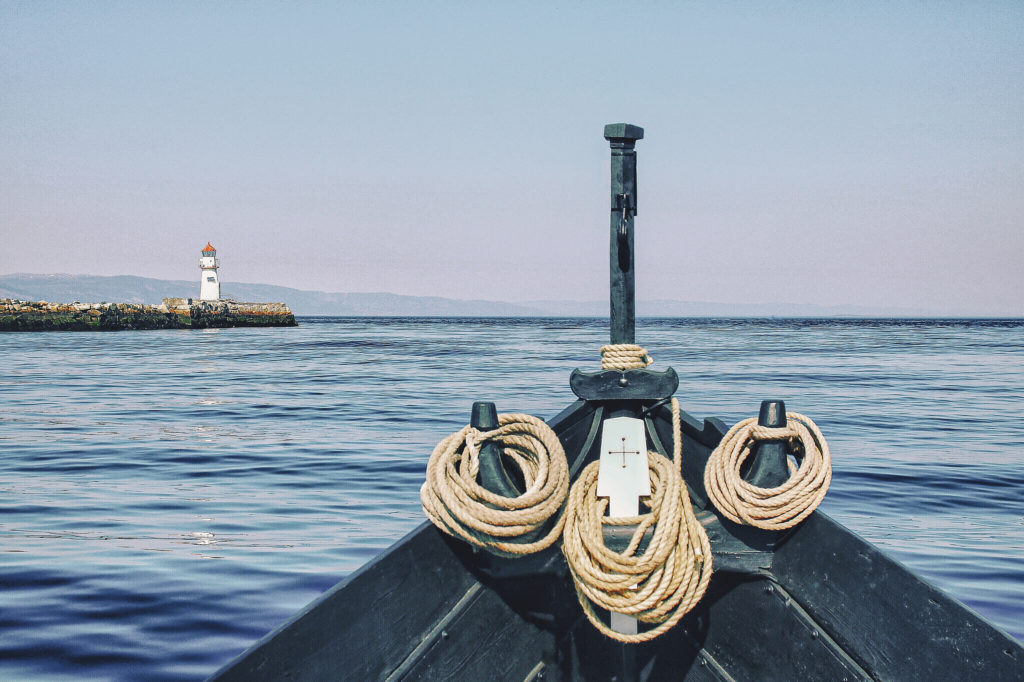 Trondheim by boat – boating with a little slice of luxury
Trondheim is a city built on an peninsula, where the salmon-rich Nidelven river joins the fjord. So, it's not surprising so much of the city's history is intertwined with the water. There are countless ways to enjoy the waterways, including sunset tours to the historic Munkholmen, sightseeing on a traditional wooden Åfjord boat or sea fishing on the fjord. Whatever you choose, Britannia can organise private tours with lavish picnic spreads from our in-house deli and a warm welcome in the bar on your return.
Glow-in-the-dark kayaks – a unique way to sightsee
For a truly unique water experience, families can paddle down the river in the evening, in kayaks lit by neon lights! An amazing way to see the city and its surroundings. Britannia can arrange so that tour culminates with a warming bonfire, with campfire snacks and luscious hot chocolate from our kitchen. A taxi will deliver you and your crew home the comfort of the hotel and a well-earned rest in one of our comfy Hästens beds.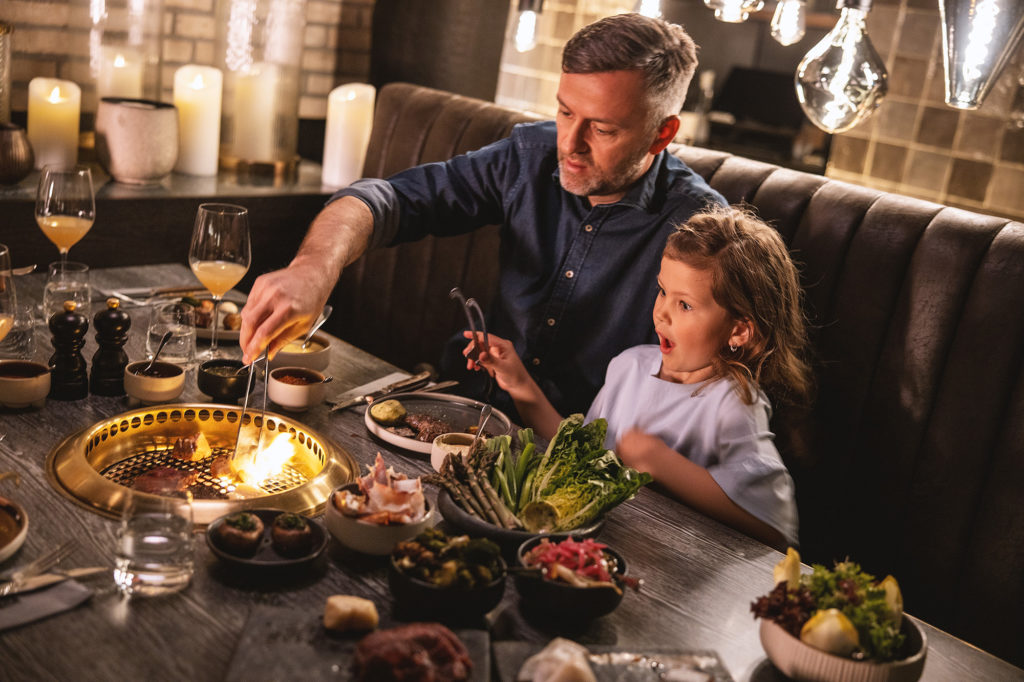 Britannia offers a wide range of dinning options within the hotel; including six bars and restaurants, amongst which you will something for everyone. Afternoon Tea is served in our palm court, Palmehaven, at the weekends and there are frequent food and wine events happening throughout the hotel. There are also two great bars, where guests can enjoy everything from our own locally-produced apple juice to one of the wine cellars 10,000 bottles of fine wine to signature cocktails based on the history of Trøndelag.
Recharge and get ready for your next adventure!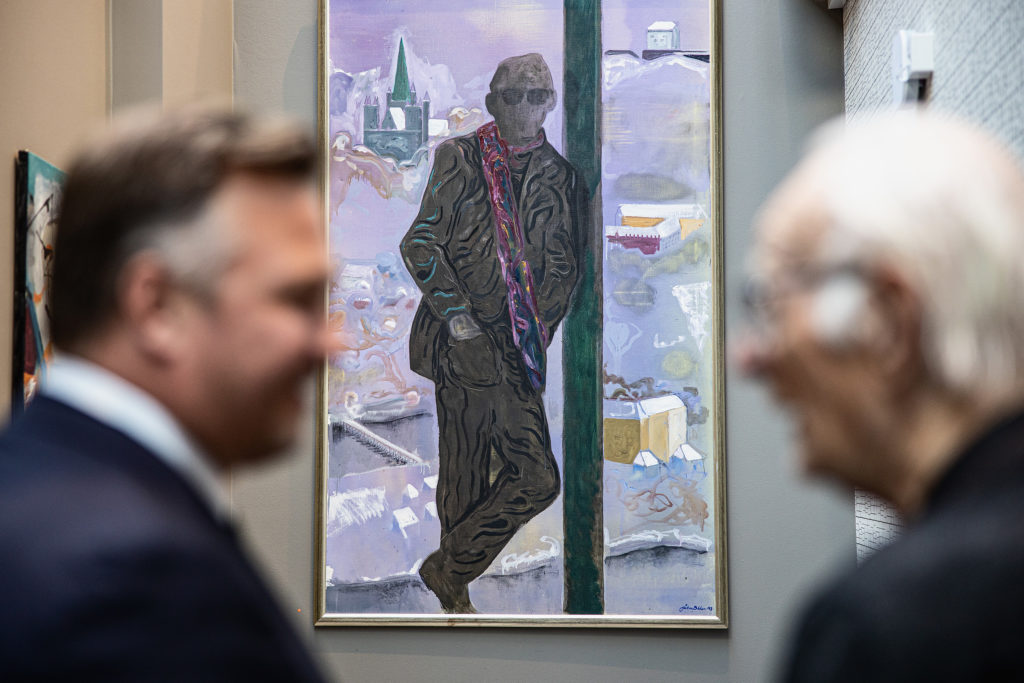 Art Tours – great works, inside and out
Enjoy the artistry of Britannia Hotel with a tour by the hotel's art curator. The hotel is in fact Trondheim's largest art gallery; with hundreds of graphic works on display from the Hebler Collection, kindly lent to the hotel as part of the collaboration with Trondheim Art Museum. Plus there are seasonal exhibitions across three floors in the conference facilities and several of the hotel's own collection on display. Or why not allow us to organise a specially-curated guided tour of notable artistic highlights in the town, with experienced local art historians, or the artists themselves. We also offer street art tours, taking in the city's burgeoning mural and graffiti scene with a local mural artist.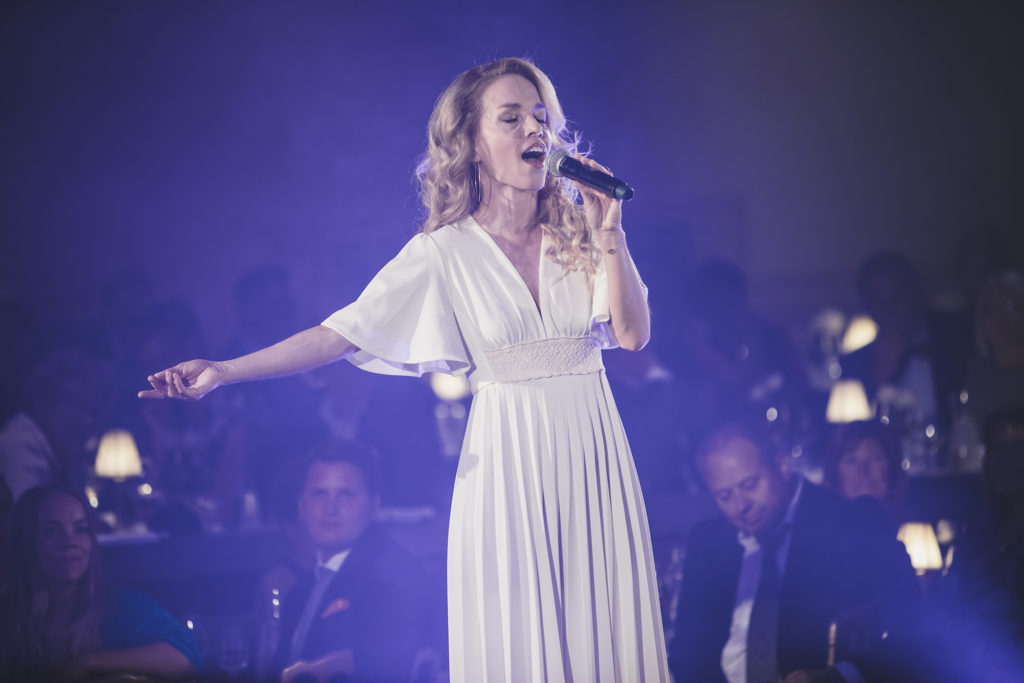 Culture - the show must go on.
Allow our concierge to secure you seats for cultural highlights in Trondheim. Or why not enjoy one of Britannia's intimate concerts in Palmehaven this autumn? (see our series of Artist In Residence performances). If you would like to take your musical experience up a level can also book a private recital with one of our talented in-house piano players in the Tower Suite: the penthouse apartment, built into the hotel's signature domed roof, which houses Palmehaven's original piano, restored and featured in the library (alongside its own bespoke wine cellar).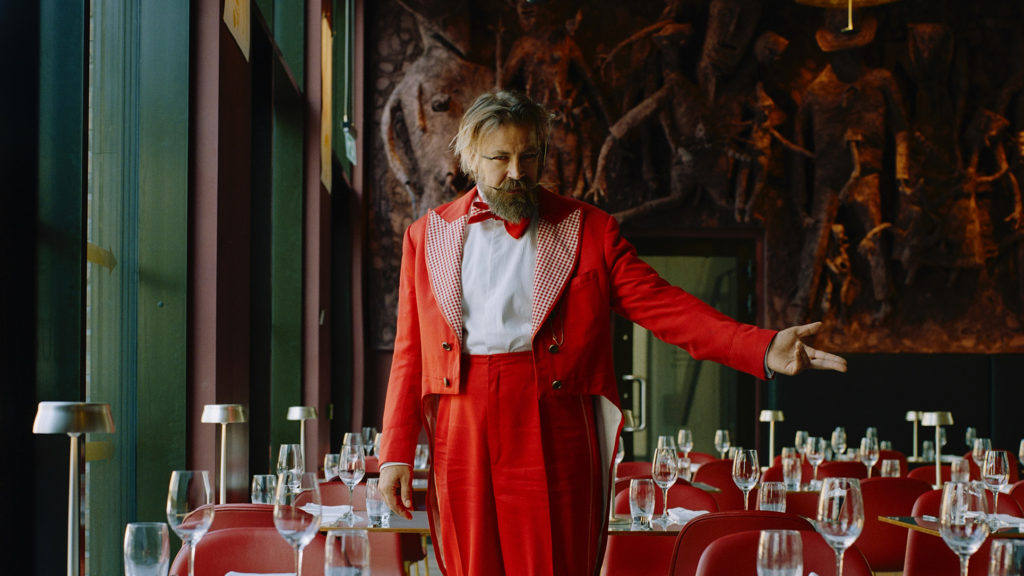 Explore Trondheim's gastronomy
Britannia's Concierge and Guest Relations teams have their fingers on the culinary pulse. Challenge them to find you a table in one of the city's many eateries, where local cuisine and ingredients are celebrated in a variety of settings. Whether it is Michelin-starred tasting menus, Norwegian traditional food with an exotic twist, or a truly authentic Italian pizza you are thirsting for, we have great recommendations. Never a boring (or hungry) moment in Trondheim this autumn!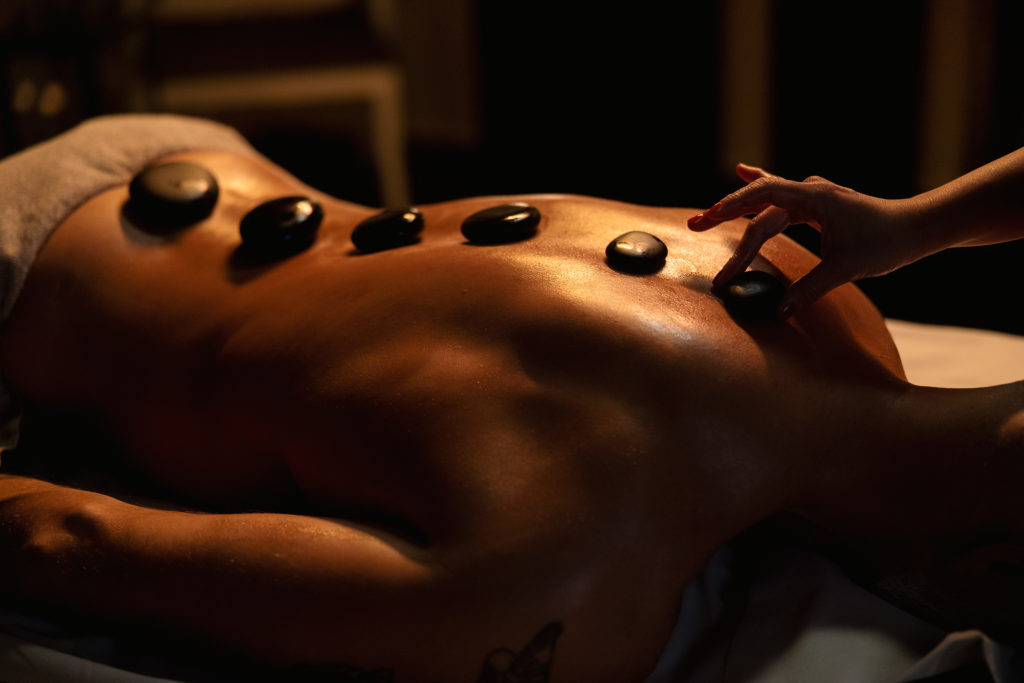 During your stay you may also wish to experience our a luxury spa, modern, elegant oasis of tranquillity. The spa is open exclusively for hotel guests and pre-booked spa treatments. Beautifully designed, the new Britannia Spa is a modern, elegant oasis of tranquillity and so it is little wonder that it has recently been voted best Spa in Norway by Dermanor.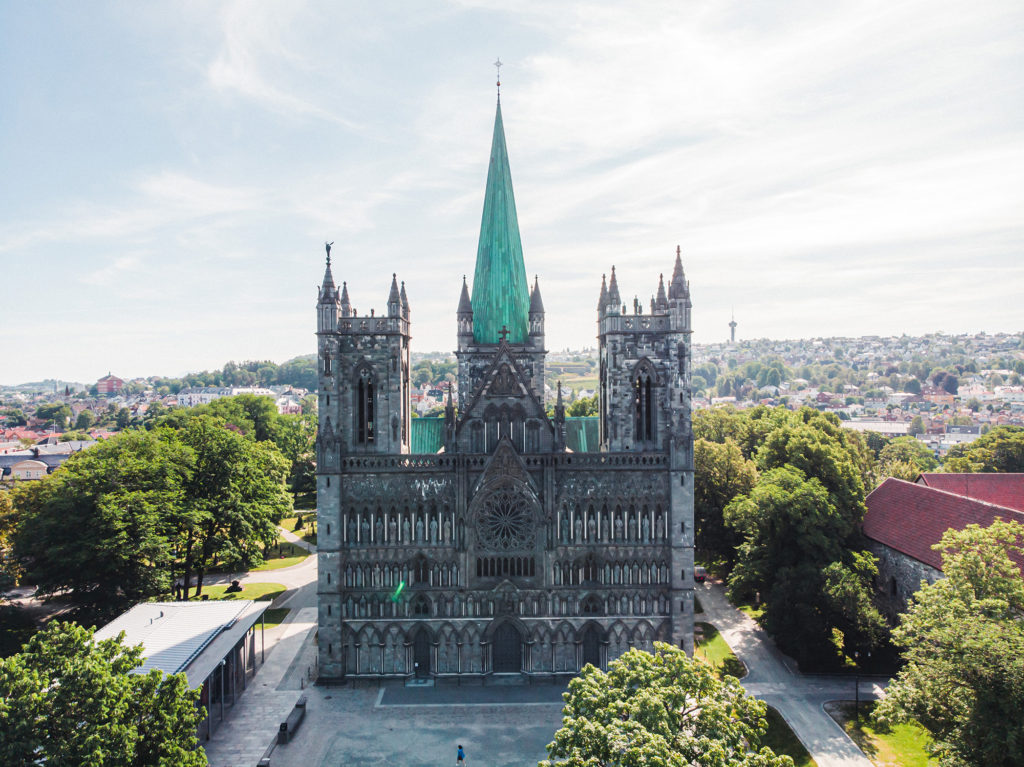 Nidarosdomen and historic walking tours
Trondheim is the old viking capital of Norway, and is famous for being the pilgrimage site of one of the kings who first brought Christianity to Norway. The remarkable Nidaros cathedral is built over the burial site of King Olav II, and is site seeing essential for any visit to Trondheim. Britannia can organise for private tours; explore the crypts, hidden rooms, and a walk up in the famous towers. All stones in the church have their own little "stone symbol" made by the mason. Our exclusive tours also encompass the workshop where these stones (and the cathedral itself) are maintained and restored. It also possible for you to make their your symbols on one of the stones going back into Nidarosdomen!
Tours of the historic sights of Trondheim (including Nidarosdommen) can be organised by on foot or by car (maximum seven people). Speak to Concierge for more information.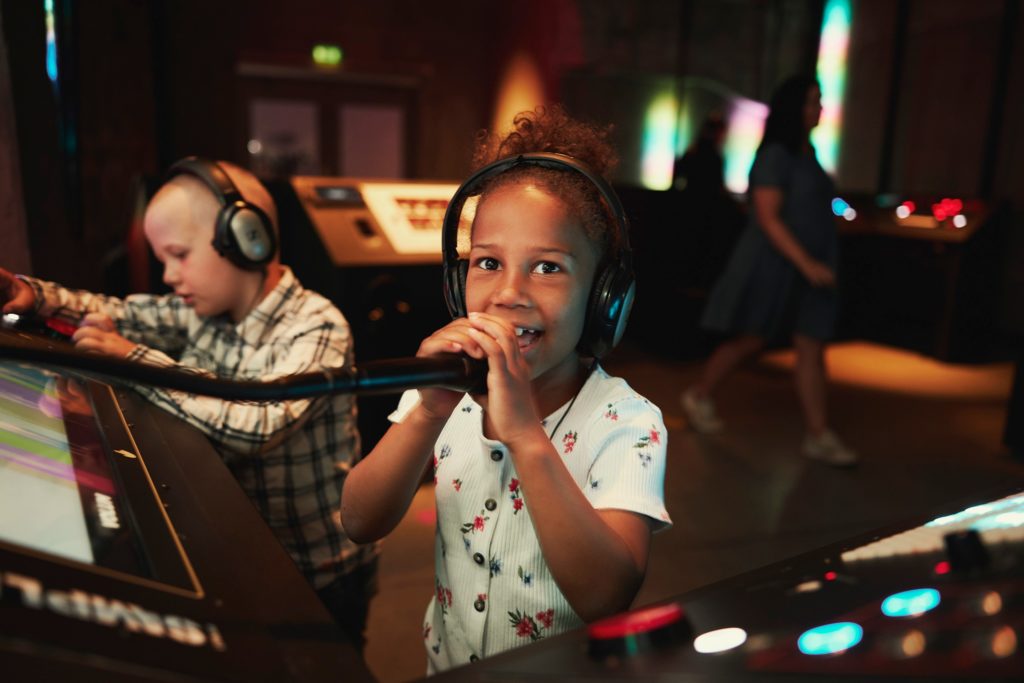 Trondheim Museums and Galleries
The city's rich cultural landscape includes a huge array of museums and galleries. Everything from a wonderful science museum to the national museum celebrating rock and popular music, Rockheim (pictured), with tons of activities and interactive installations. Ask concierge for your next weather-proof experience!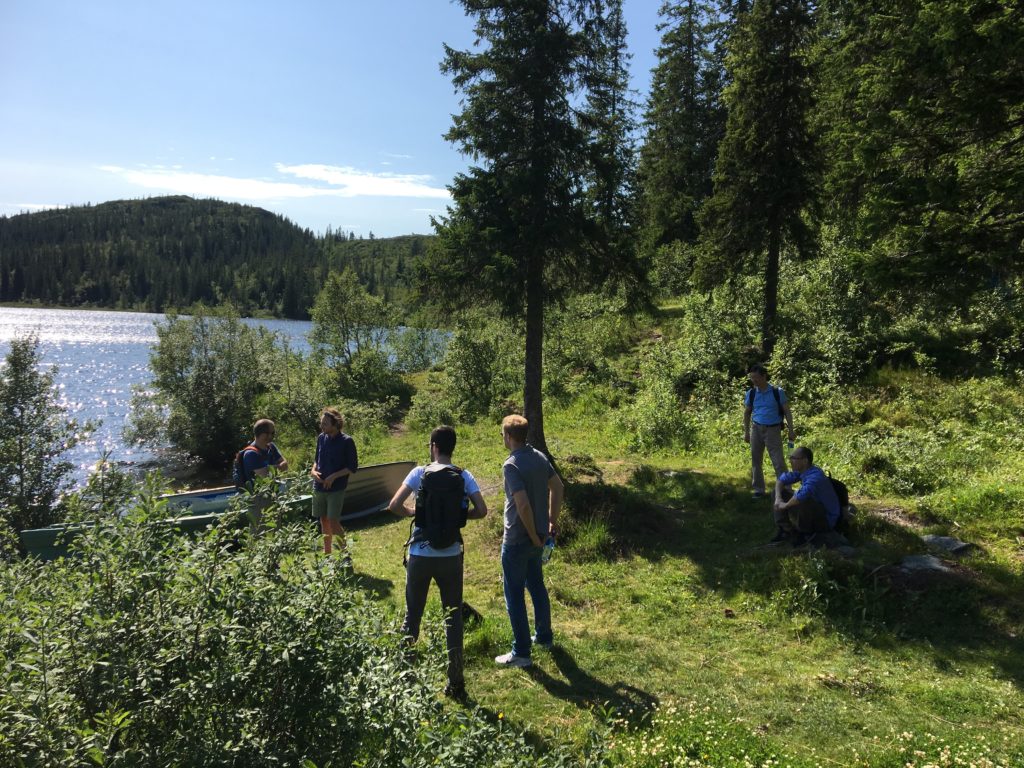 Foraging – a ramble in the autumn countryside
Join us on a tour into the mountainous surrounds, to harvest the best of the region's wild produce. We cam organise foraging tours, with experts on hand to lead you to the best mushrooms, berries, wild fruits and more. What's more, we offer free cooking classes for youngsters staying at the hotel, where you can bring your 'catch' and learn how to prepare the food with guidance from our expert chefs. If you would like to go the extra mile, we can even organise for one of our chefs to come with you and prepare a fireside meal in the mountains.
It is also possible to take the traditional tram up to the national park. It delivers you directly to the picturesque lake, Lianvatnet, from where you can explore all the various paths, lakes and cafes. Ask Concierge about where to take the tram from and for walking routes.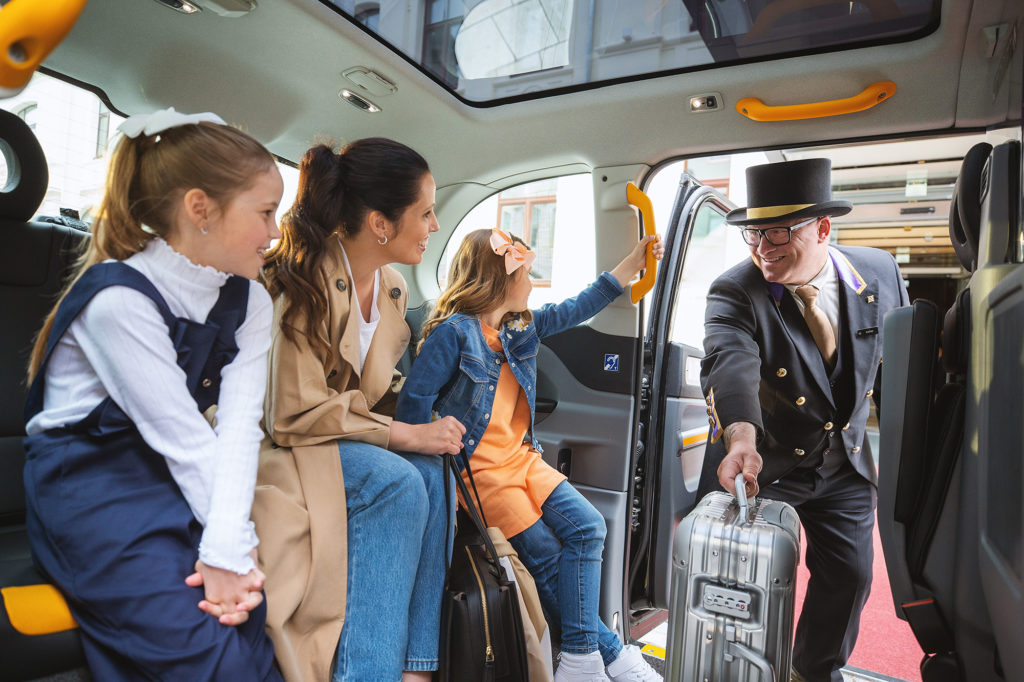 Why not turn your visit to Britannia this autumn into a mini-break? During the first two weeks of October we're offering half board with evening meals in the illustrious Palmehaven. Elevate your holidays with a five-stay in Norway's most iconic hotel, with a luxurious dinner in our iconic palm court. First established in 1918, the lush and exotic room is brimming with history, with Moorish columns and a starry sky.
The package includes a favourable room rate with an abundant buffet for the whole family, with specialities based on the best local, seasonal ingredients. Available from 1st to 6th October and 9th to 16th October. Seating in Palmehaven begins at 6pm every night during this period
To book any of these activities or curate your own autumn experiences, please contact Britannia's Concierge before your visit to make plans.