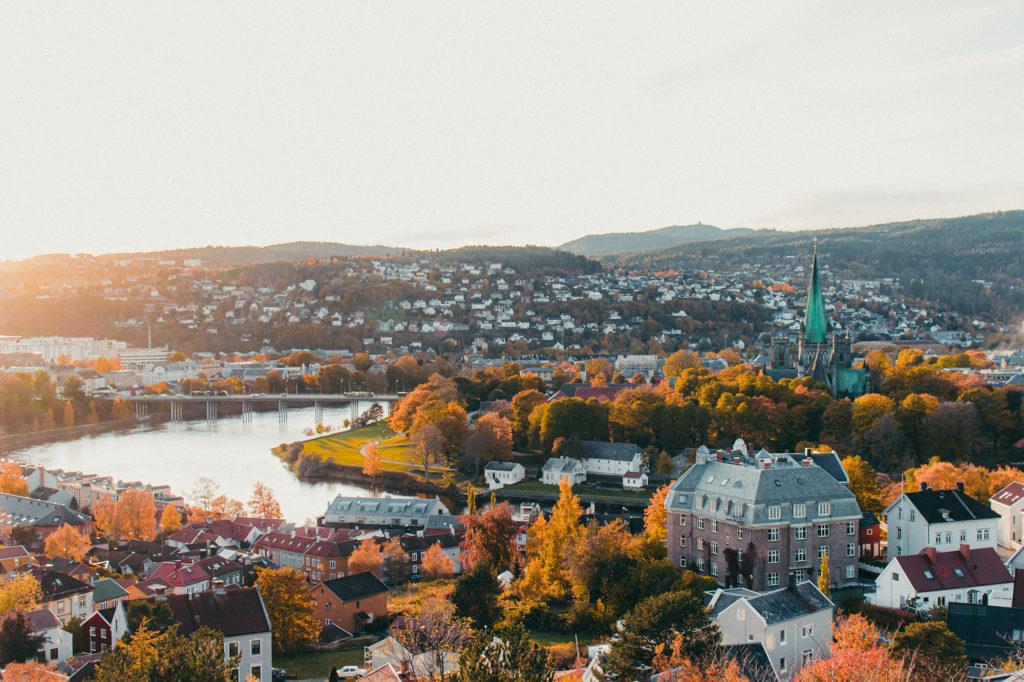 Ask a native about what to do in Autumn and you will be inundated with a list of indoor activities and the positives of finally being able to wear scarves and mittens again! We do love a nice piece of knitwear, and after the long summer evenings spent outdoors, soaking up every last ray of sun, there is something romantic and cosy about cuddling up in front of a fire while the leaves fall from the trees outside your window.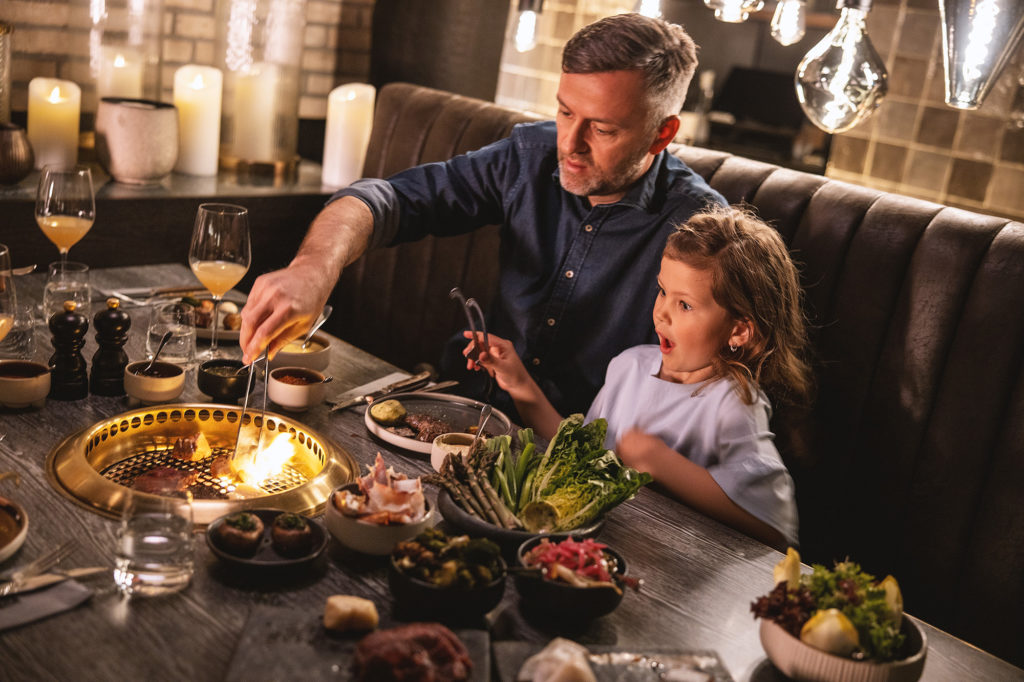 Britannia Hotel certainly offers great indoor activities; from six bars and restaurants, to a luxury spa and Afternoon Tea every day during the Autumn holidays. But we also have a talented and passionate Concierge on hand, to help you plan your days and get the most out of your stay (even if that means packing the kids off for the day so you can enjoy the spa in peace!). Here are some of their top tips this Autumn: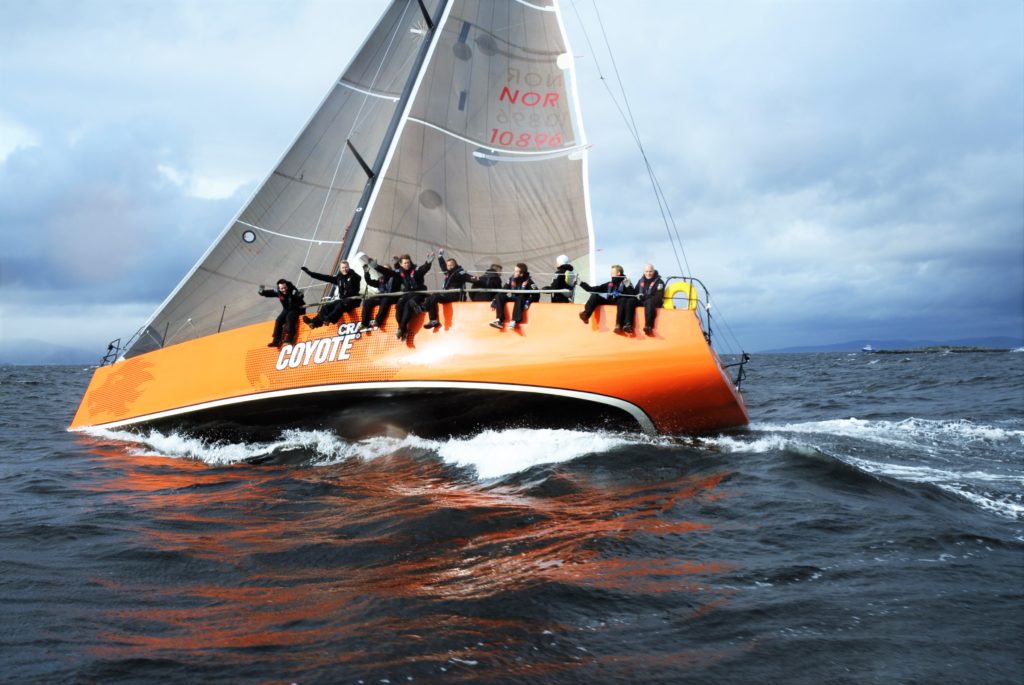 Sailing - get out on the fjord for an otherworldly experience.
The wet and windy conditions on the Trondheim Fjord make for great sailing experiences. The feeling of the wind rippling down the sails, the sound of ropes tautening, the crash of the hull cutting through the water, the interaction between man and nature: the ultimate activity for families and friends looking to create great bonds and memories for life. Britannia's seafaring concierge can arrange sailing trips or courses where you yourself are the crew - everything from short experiences to regattas to overnight adventures.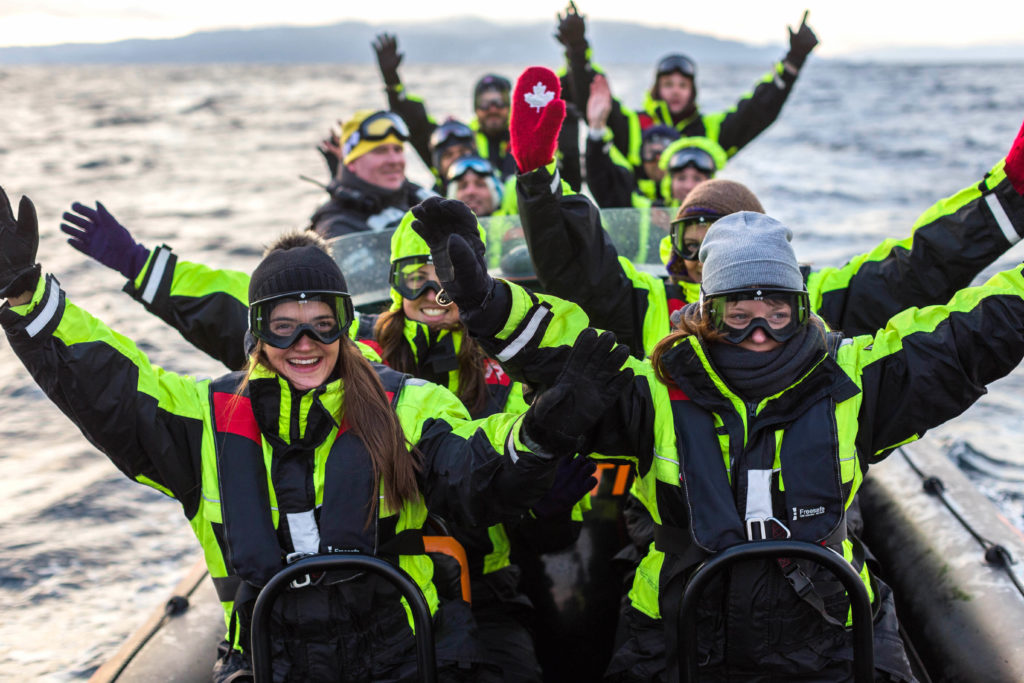 RIB Boat tours – take it up a notch
Enjoy the thrill of high speeds in these safe and stable speedboats, which can get up to 50 knots, jumping half a metre in the air! Britannia can curate bespoke trips based on your group's interests. A lavish seafood lunch on one of the region's famous fishing islands? Or how about a beer safari, where we jet you from one seaside brewery to another? All safety equipment is provided and wide-eyed smiles are guaranteed.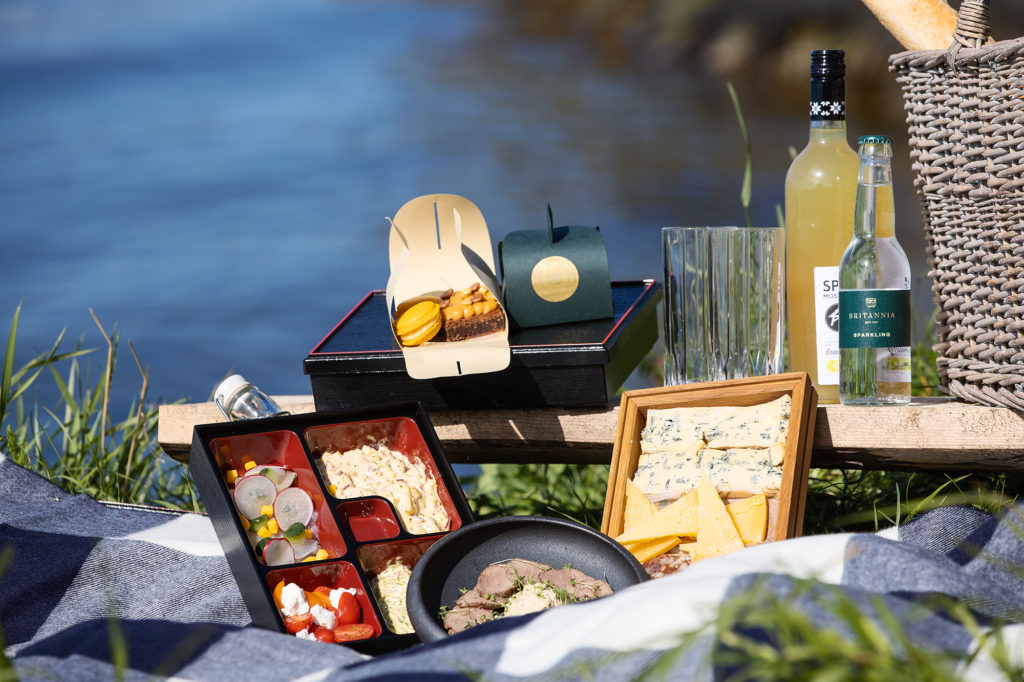 Trondheim by boat – boating with a little slice of luxury
Trondheim is a city built on an peninsula, where the salmon-rich Nidelven river joins the fjord. So, it's not surprising so much of the city's history is intertwined with the water. There are countless ways to enjoy the waterways, including sunset tours to the historic Munkholmen, sightseeing on a traditional wooden Åfjord boat or sea fishing on the fjord. Whatever you choose, Britannia can organise private tours with lavish picnic spreads from our in-house deli and a warm welcome in the bar on your return.
Glow-in-the-dark kayaks – a unique way to sightsee
For a truly unique water experience, families can paddle down the river in the evening, in kayaks lit by neon lights! An amazing way to see the city and its surroundings. Britannia can arrange so that tour culminates with a warming bonfire, with campfire snacks and luscious hot chocolate from our kitchen. A taxi will deliver you and your crew home the comfort of the hotel and a well-earned rest in one of our comfy Hästens beds.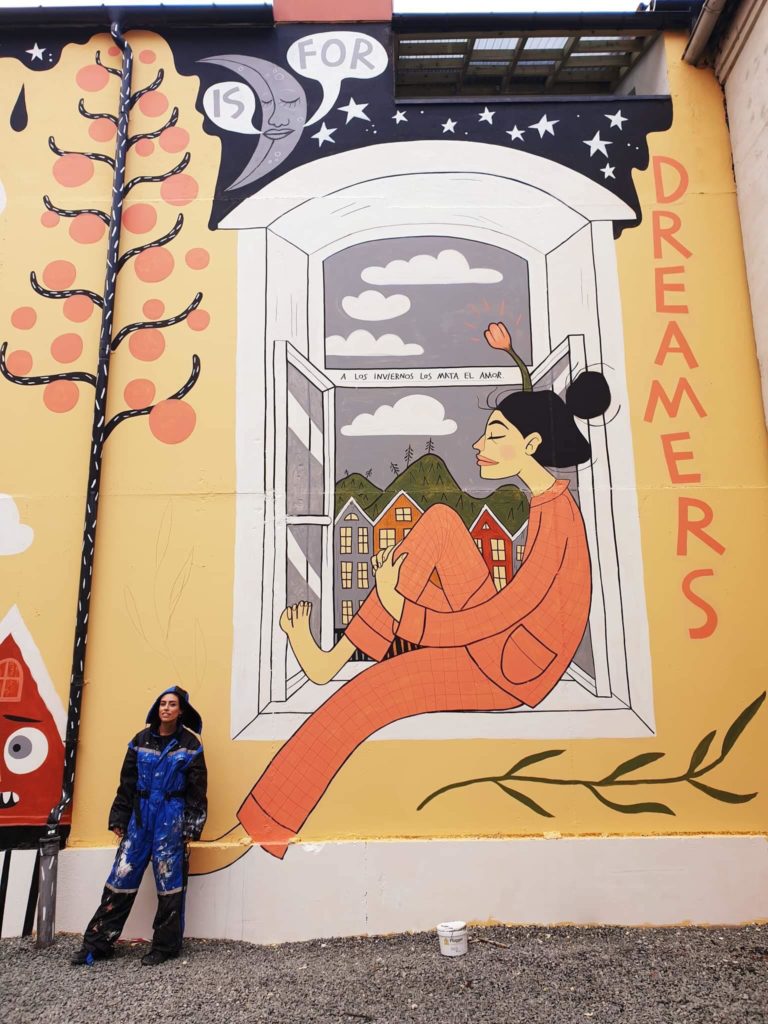 Art Tours – great works, inside and out
Book the kids into an art camp; they will be enriched and entertained, while you get to enjoy the artistry of Britannia Hotel in peace. The hotel is in fact Trondheim's largest art gallery; with hundreds of graphic works on display from the Hebler Collection, kindly lent to the hotel as part of the collaboration with Trondheim Art Museum, plus an extensive exhibition across three floors by Arnold Dahlslett and several of the hotel's own collection. Britannia can organise specially-curated guided tours of both the hotel's artworks and/or notable artistic highlights in the town, with experienced local art historians, or the artists themselves. Or a how about a street art tour, taking in the city's burgeoning mural and graffiti scene with a local mural artist?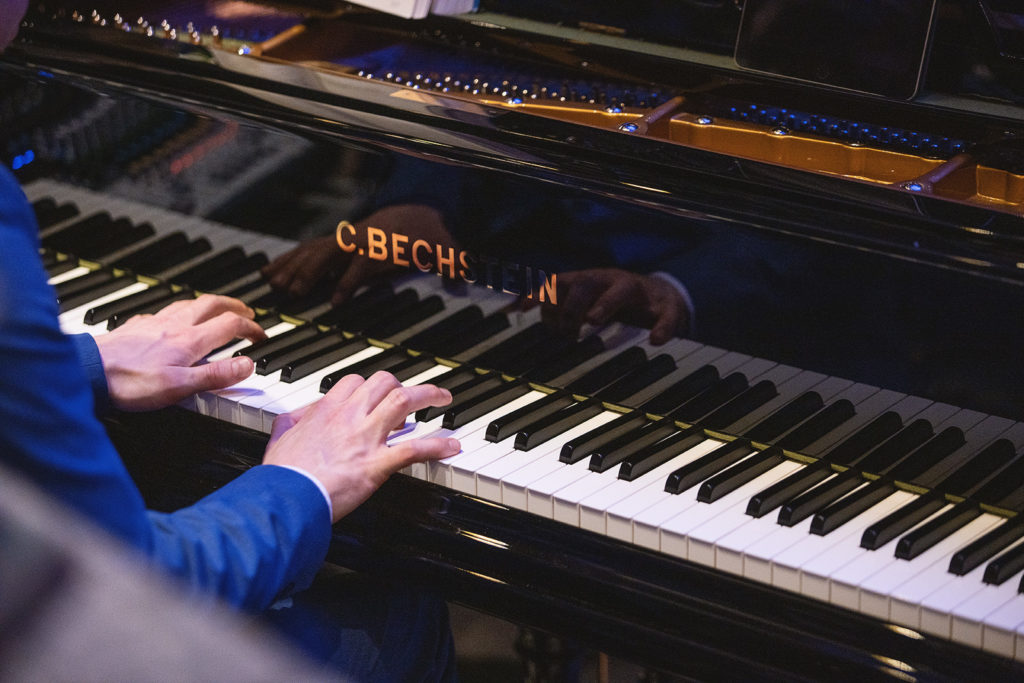 Culture - the show must go on.
Theatres and music halls have been heavily affected by the ongoing world health crisis. But if there is one thing we can be sure of, it is that our actors and musicians will come back to the stage, hungrier and thirstier than ever! It is our job to support them, while ensuring a safe environment for our guests. Seats for cultural highlights such as Trondheim Symphony Orchestra and Trondelag Theatre are severely limited to ensure social distancing, so please allow our concierge to secure you a spot Or why not enjoy one of Britannia's intimate concerts in Palmehaven this autumn? (see our series of Artist In Residence performances and during the Autumn half term…). Culture vultures can also book a private recital with one of our talented in-house piano players in the Tower Suite: the penthouse apartment, built into the hotel's signature domed roof, which houses Palmehaven's original piano, restored and featured in the library (alongside its own bespoke wine cellar).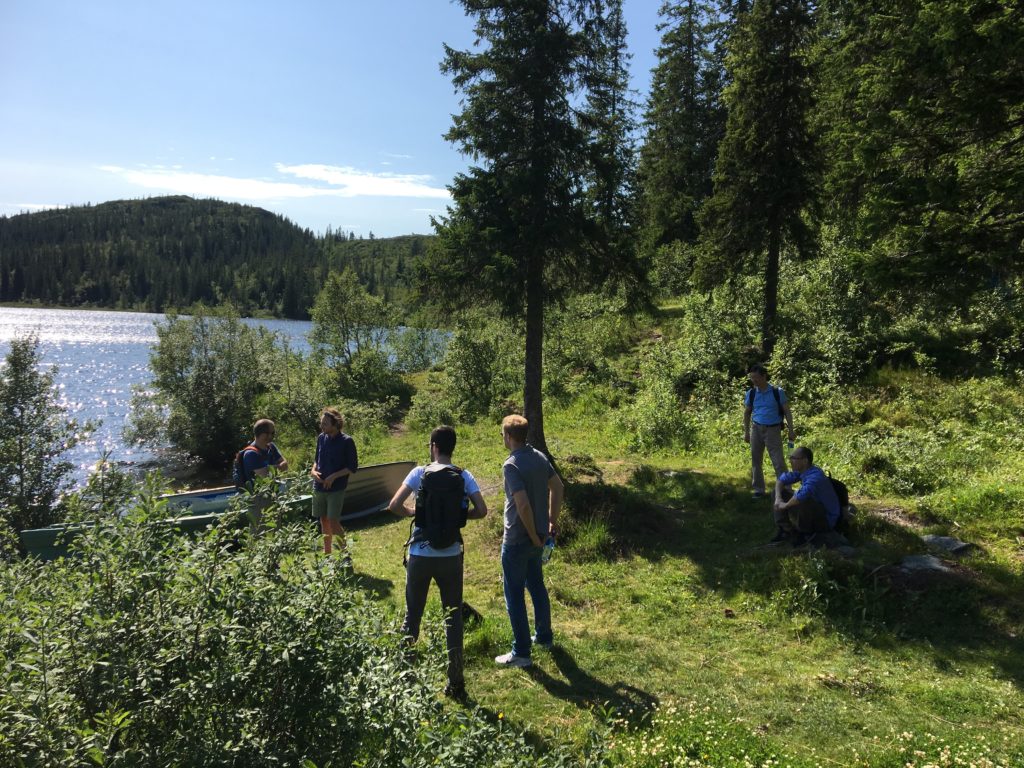 Foraging – a ramble in the autumn countryside
Join us on a tour into the mountainous surrounds, to harvest the best of the region's wild produce. We cam organise foraging tours, with experts on hand to lead you to the best mushrooms, berries, wild fruits and more. What's more, we offer free cooking classes for youngsters staying at the hotel, where you can bring your 'catch' and learn how to prepare the food with guidance from our expert chefs. If you would like to go the extra mile, we can even organise for one of our chefs to come with you and prepare a fireside meal in the mountains. Tonight, we dine on fjell!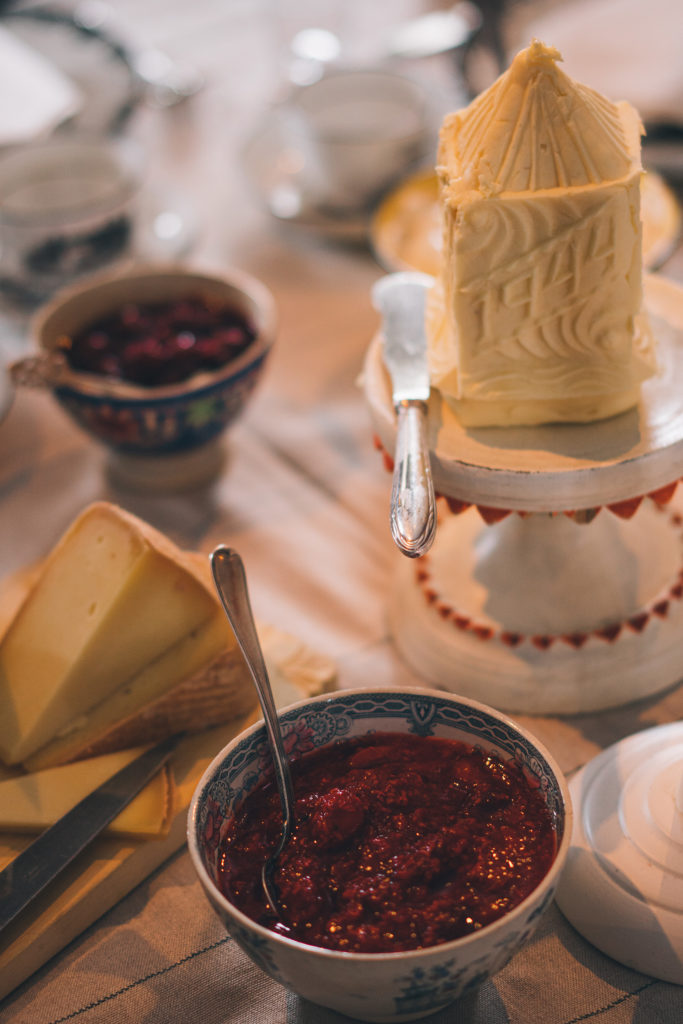 Fannremsgården – not so much farm to table, as 'teat to mouth'!
This quintessential Norwegian farm provides signature dairy products for some of the leading restaurants in Norway. Farmer Jon Fredrik has a background in textiles and historical clothing (as you will notice from his attire, which is always tip top), and he applies the same respect for heritage to his farming techniques. He will introduce you to his 'ladies', six milk cows of a traditional breed and then take you into the perfectly-preserved farmhouse ("filled with more cultural artifacts than the average folk museum") for a taste of cheese, butter and other assorted products. We can guarantee that the butter alone is worth the trip out to Orkanger! (and we can organise transfers or car hire of course). When you arrive back to Trondheim allow our Concierge to book you a table in one of the award-winning restaurants in town which have exclusive use of Jon Fredrik's (and his ladies') dairy products.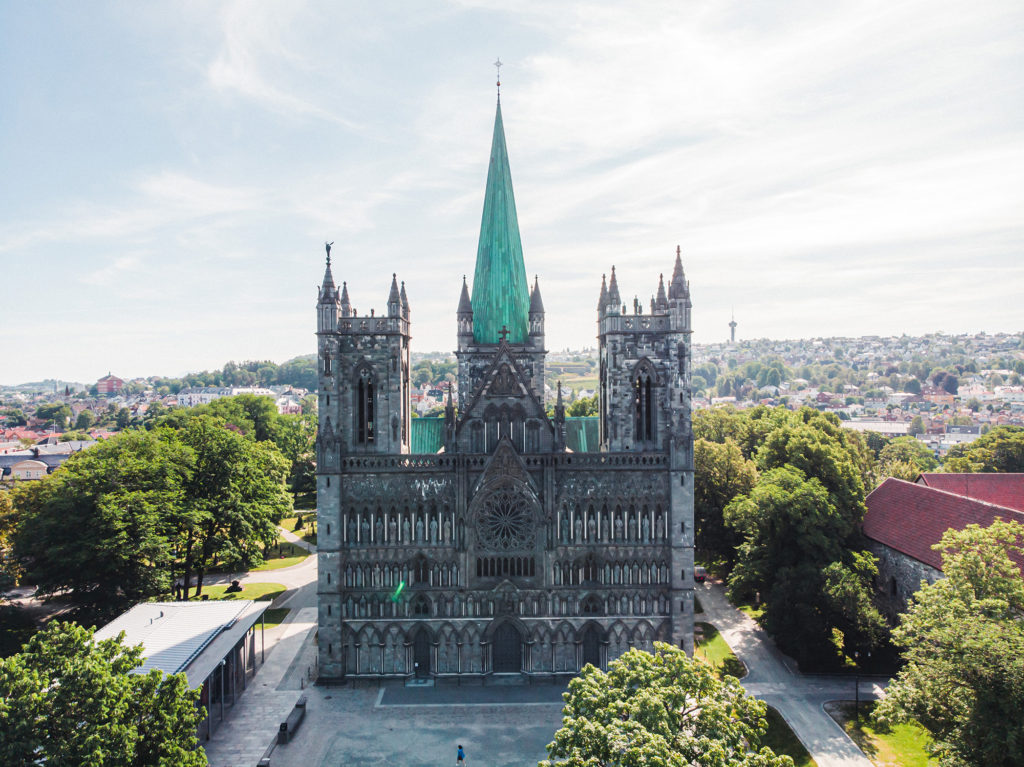 Trondheim is the old viking capital of Norway, and is famous for being the pilgrimage site of one of the kings who first brought Christianity to Norway. The remarkable Nidaros cathedral is built over the burial site of King Olav II, and is site seeing essential for any visit to Trondheim. Britannia can organise for private tours; explore the crypts, hidden rooms, and a walk up in the famous towers. All stones in the church have their own little "stone symbol" made by the mason. Our exclusive tours also encompass the workshop where these stones (and the cathedral itself) are maintained and restored. It also possible for you to make their your symbols on one of the stones going back into Nidarosdomen!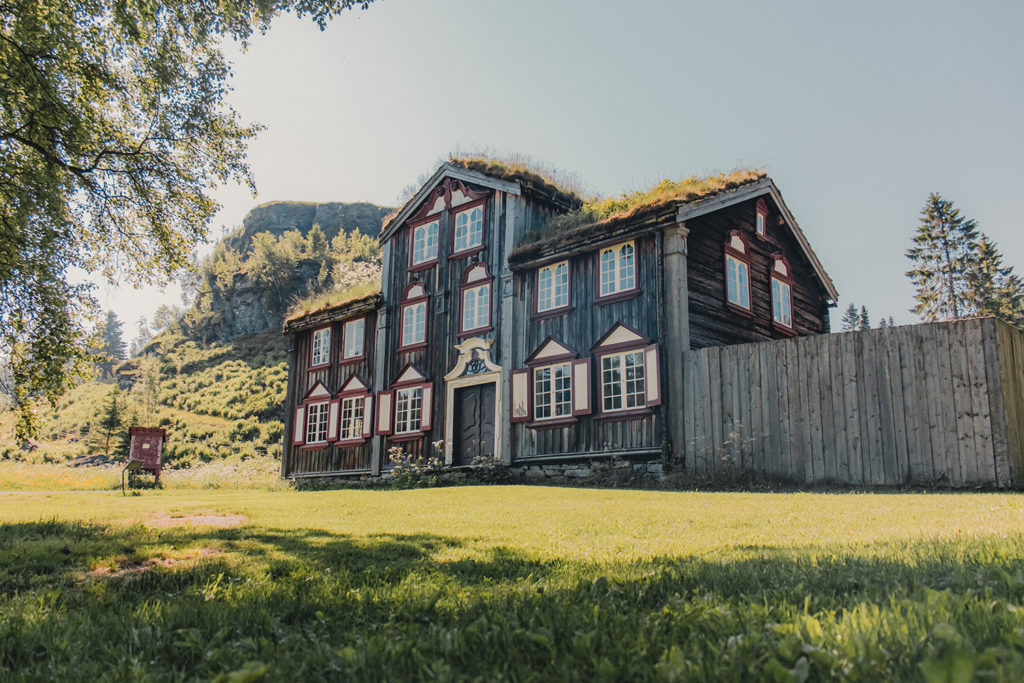 Sverresborg is one of Norway's largest open air museums, built on the ruins of King Sverre's castle. There is something for all the family and a day trip is highly encouraged (perhaps combined with a walk in nearby Bymarka), but the museum can also organise to collect your kids from the hotel and take them on a specially curated tour of the museum, incorporating transfers, dressing up, pancake cookings, sword fights and shooting bows and arrows! Leaving the parents free to enjoy Britannia's spa and restaurants... if you are not to jealous missing out!
To book any of these activities or curate your own autumn experiences, please contact Britannia's Concierge before your visit to make plans. This article has been developed in collaboration with Visit Trondheim, who also have a website brimming with ideas for what do in the region, see here.