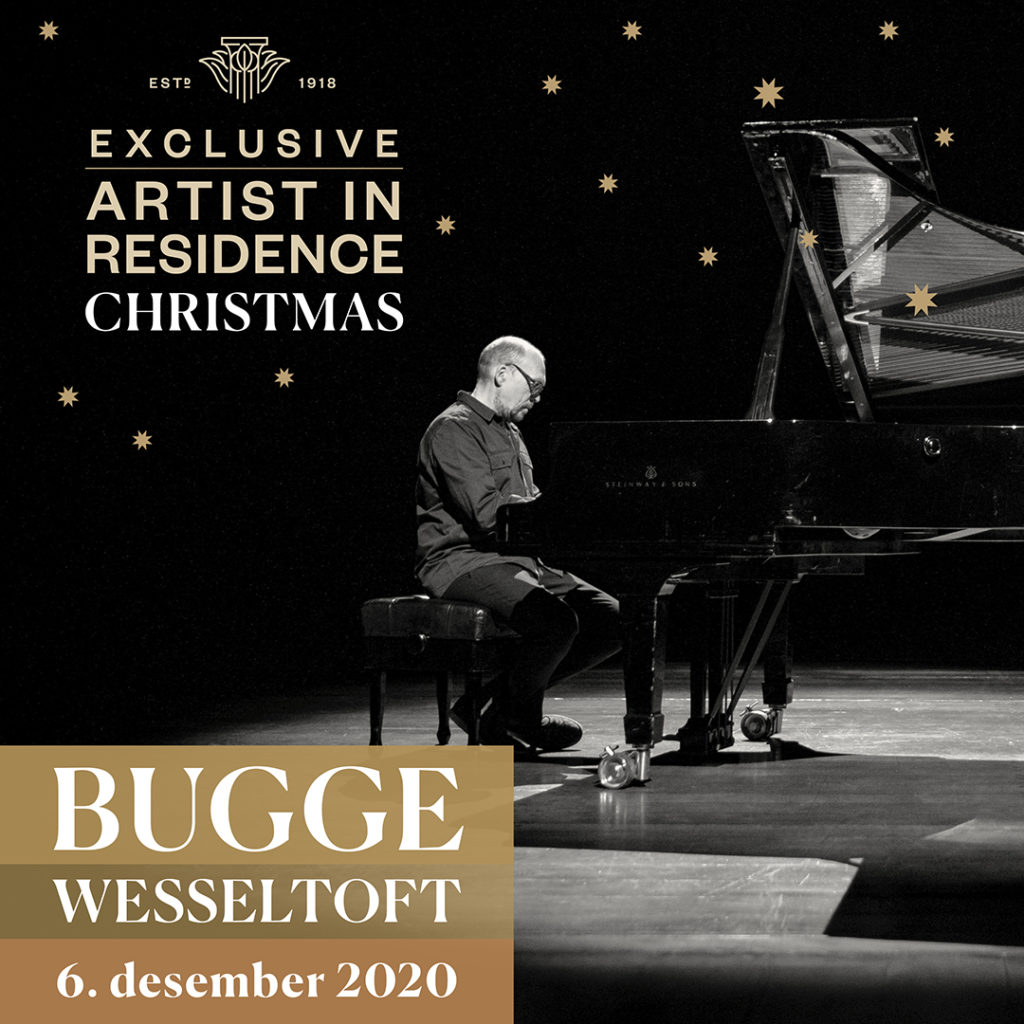 Bugge Wesseltoft's album "It's Snowing On My Piano" was released in 1997, and has gone on to become a modern Christmas classic. Bugge himself tells the story behind the record:
"Snowing on my piano" was made out of a desire for peace and quiet at Christmas, and a break from stress, gift hysteria and having to be so wildly happy all the time. As a young person, I worked in an emergency room at a psychiatric hospital and it was a shock to me to discover that Christmas is also a season for depression, loneliness and domestic violence. When a German record company asked me to make a solo album with Christmas songs on the piano, I was seriously sceptical to the idea, chose to record it on the condition that I could do it in my own way. Loving one another and having time for each other is the most important thing we can do at Christmas. "
The ticket includes food serving followed by a relaxed concert with Bugge Wesseltoft in the delightful setting og Britannia's palm court, Palmehaven. The table will be laden with a spread including the best local and international cheeses, alongside a good selection of hams and delicious accompaniments. A warm welcome awaits from Bugge Wesseltoft and the Britannia team.
Friday 6th December, 7.30pm *SOLD OUT*
If you would like to sit with guests who have purchased tickets separately, please contact us directly to make arrangements. If there are any allergies to be taken into account in relation to the menu, please inform us and we will provide a specially-customised menu. All information is sent to: hovmester@britannia.no.
For then complete experience, you make accommodation at the hotel, with a five-star breakfast and entrance to our spa & fitness included in the price. Find your hotel room here.