Booking for one of the highlights of the year - 17th May, Norwegian Constitution Day - is now open at Britannia Hotel.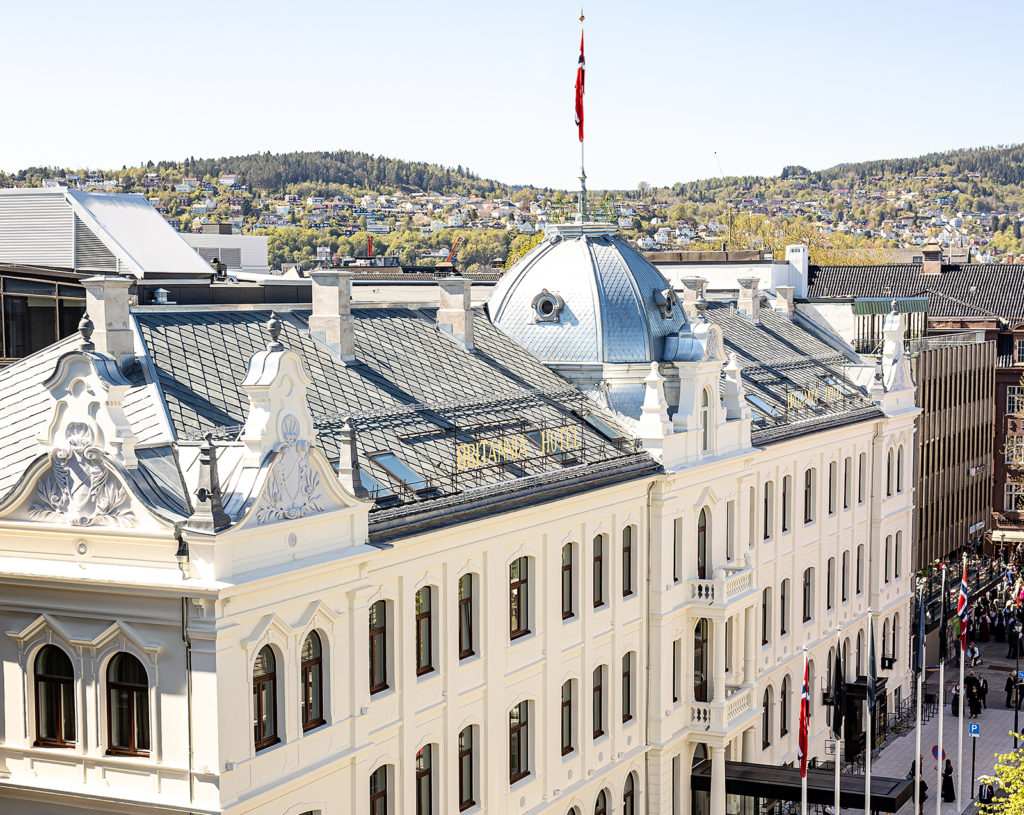 Book a table at one of our restaurants and celebrate this fantastic annual event in the centre of Trondheim.
Read about what is happening at Britannia on the 17th May below, and take the opportunity to reserve your table/accommodation. We also have a great deal of activity happening in the days leading up. Bookings can be made directly, or contact our booking team if you have further questions: booking@britannia.no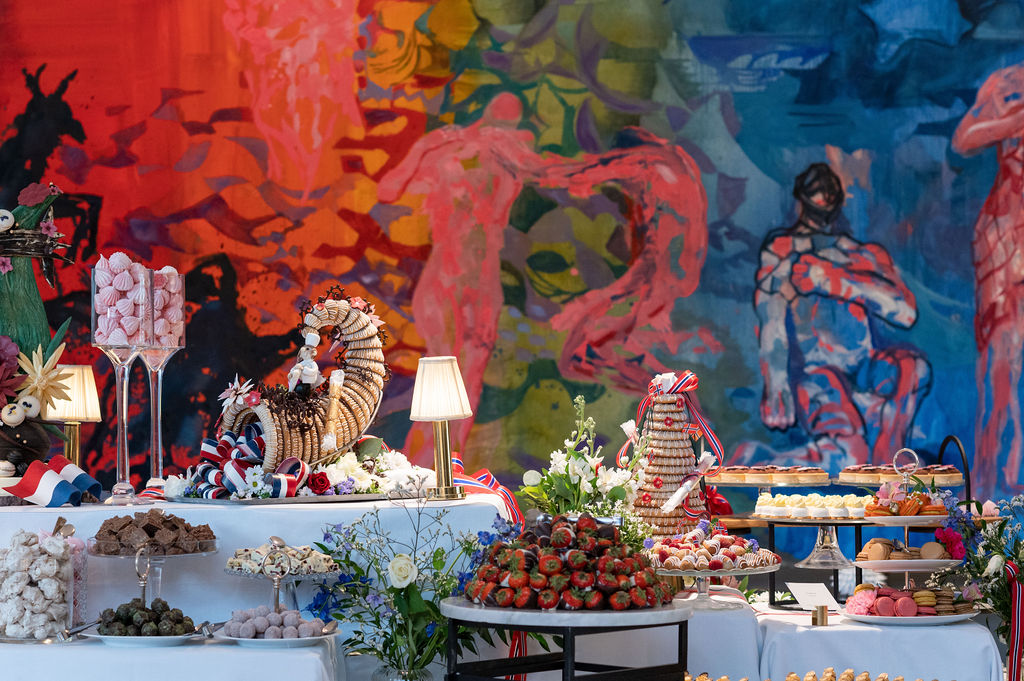 17th May in Palmehaven is always one of the highlights of the year. The room was in fact opened on 17th May, back in 1918!

Hanne Marthe Holan, Restaurant Director Palmehaven.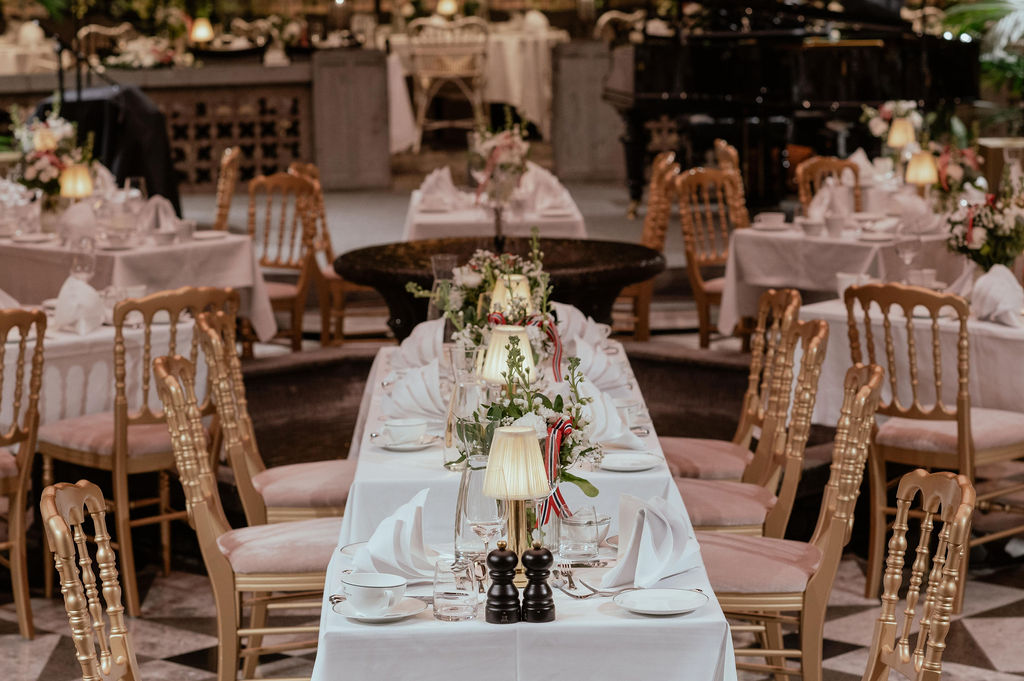 Palmehaven & Britannia Hall
Join our traditional 17th May buffet, celebrating the bes of the season's produce. The grand buffet is set up in the conference lounge between Palmehaven and Britannia Hall, with seating offered in both in Palmehaven and Britannia Hall. Britannia Hall is preferable larger groups (six people or more).
At the cold buffet, allow our chefs to tempt you with, Skagen battered prawns, smoked salmon from Vega, cured meats sliced to order at our Berkel, green asparagus with avruga caviar and a "blini station" with chicory from Femunden, as well as salads and other cold toppings. Hot dishes include whole baked halibut, fried sirloin fillet with fresh vegetables, plus sliders and sausages for the children.
When it comes to our legendary dessert station, the confectioners are given free reign to create an abundant sweet buffet with, among other things, classics such as "tower cake", pavlova, macarons, strawberries dipped in chocolate and, of course, there is also ice cream for young and old.
17th May buffet in Palmehaven & Britannia Hall
seating for 12 midday to 3pm (lasting until 5pm).

Pris per child (up to 12 years) NOK 495
Seating reservation time slots every 15 minutes
*Palmehaven 17th May buffet is now fully booked!*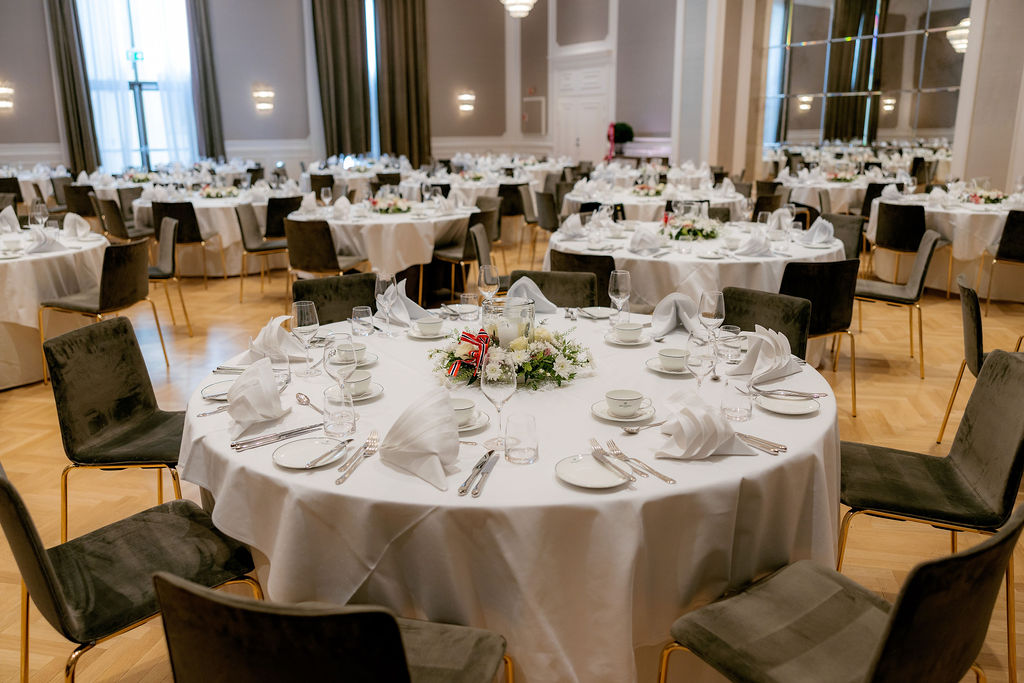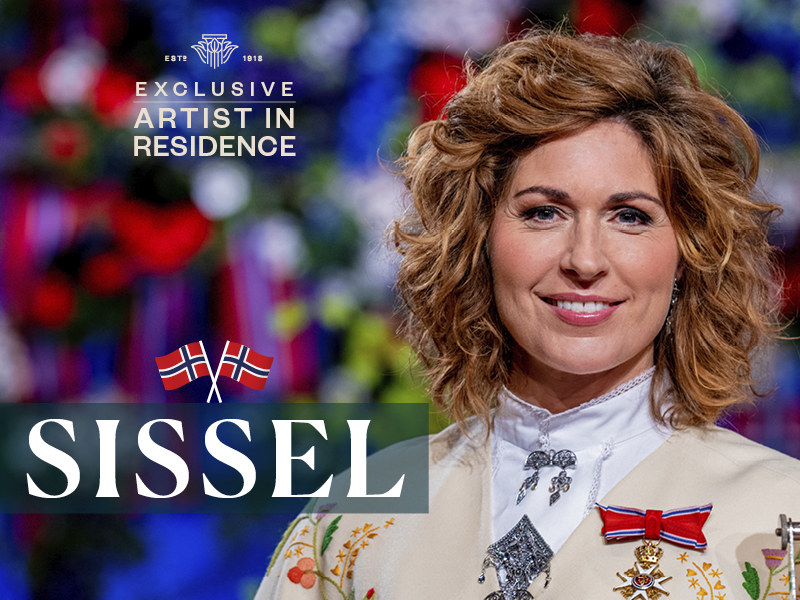 Dinner and Concert with Sissel in Palmehaven
Welcome to a special celebratory concert with national treasure Sissel Kyrkjebø, in the fantastic Palmehaven. The evening starts with an exquisite three-course menu followed by Sissel's concert in a room which provides the artist with great inspiration.
The ticket includes an aperitif on arrival and a fantastic three-course meal from Palmehaven's kitchen:
Lightly smoked halibut
pickled celery, crispy barley, dill emulsion and trout roe
**
Veal from Røros
spring vegetables, potato terrine, fried brussel sprouts and porcini mushrooms
**
Pate de choux
Pastry filled with vanilla cream, seasonal berries and ice cream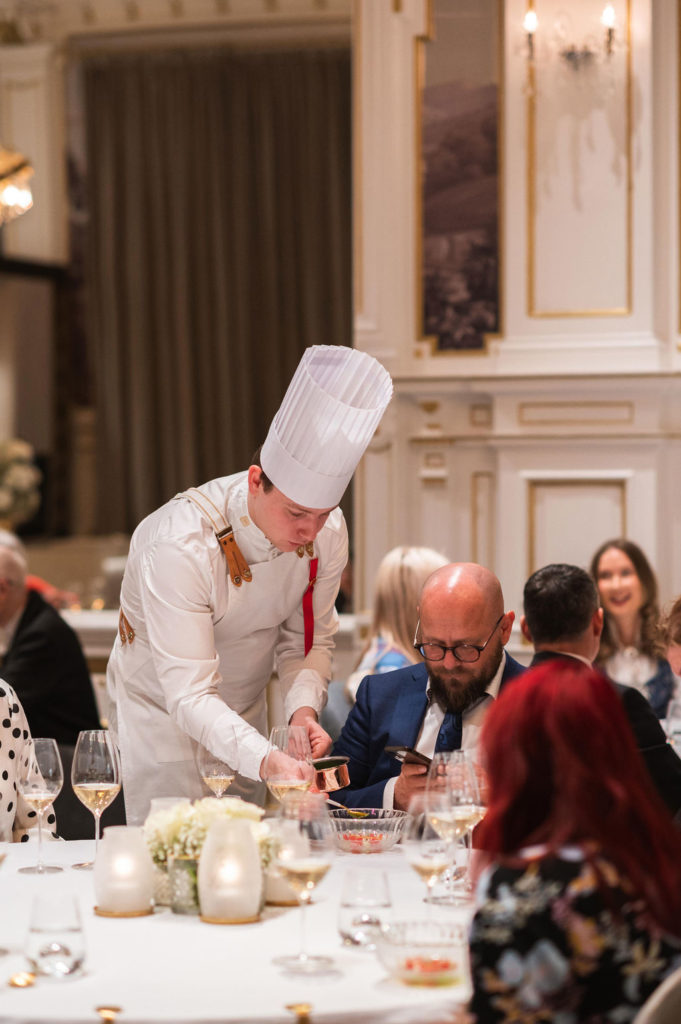 Speilsalen have created a special five-course version of their Champagne lunch for guests on Norway's National Day. What better way to celebrate than with exquisite food, served to perfection and accompanied by a glass of bubbly?
We accept reservations at the following times, with arrivals every half hour:
First Seating

Reservations between 12 midday and 1pm

Second Seating

Reservations between 3pm and 4pm
Pris per person NOK 1895 (five-course menu, aperitif, water and coffee).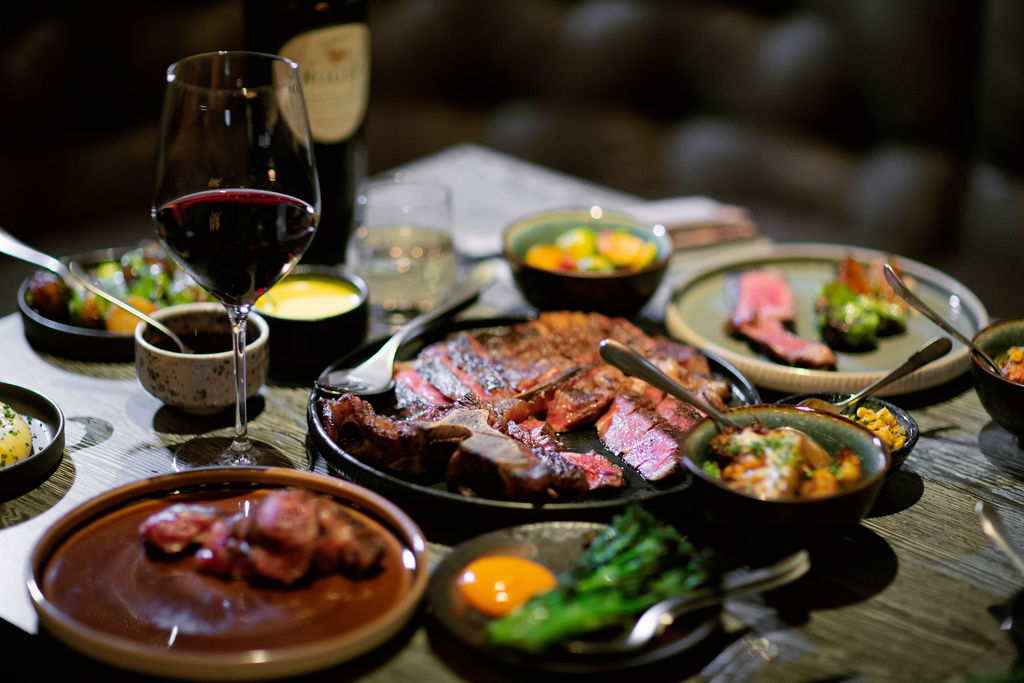 Jonathan Grill opens its doors from 3pm on 17th May, offering both a steakhouse à la carte menu and thee famous grill table menu. The perfect setting to celebrate with friends and family.
Reservations available from 3pm to 9pm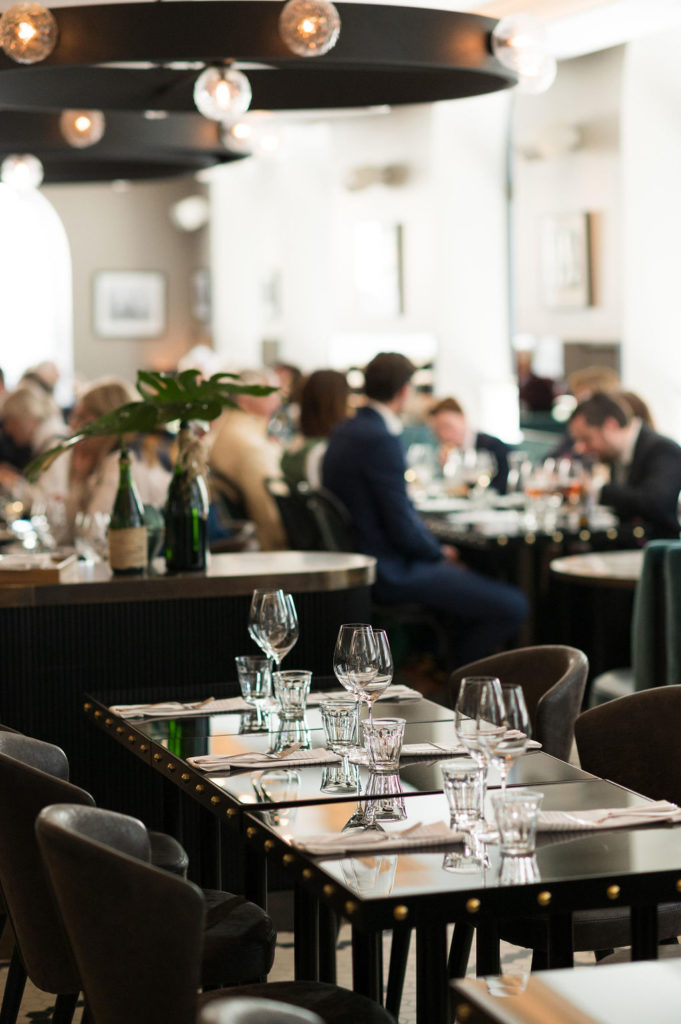 With its wonderful all-day menu, and outdoor seating if the weather cooperates (drop-in only), Brasserie Britannia is your vibrant and tasty destination for 17th May this year.
Lunch served from 10am-4pm
Dinner served from 4pm-10pm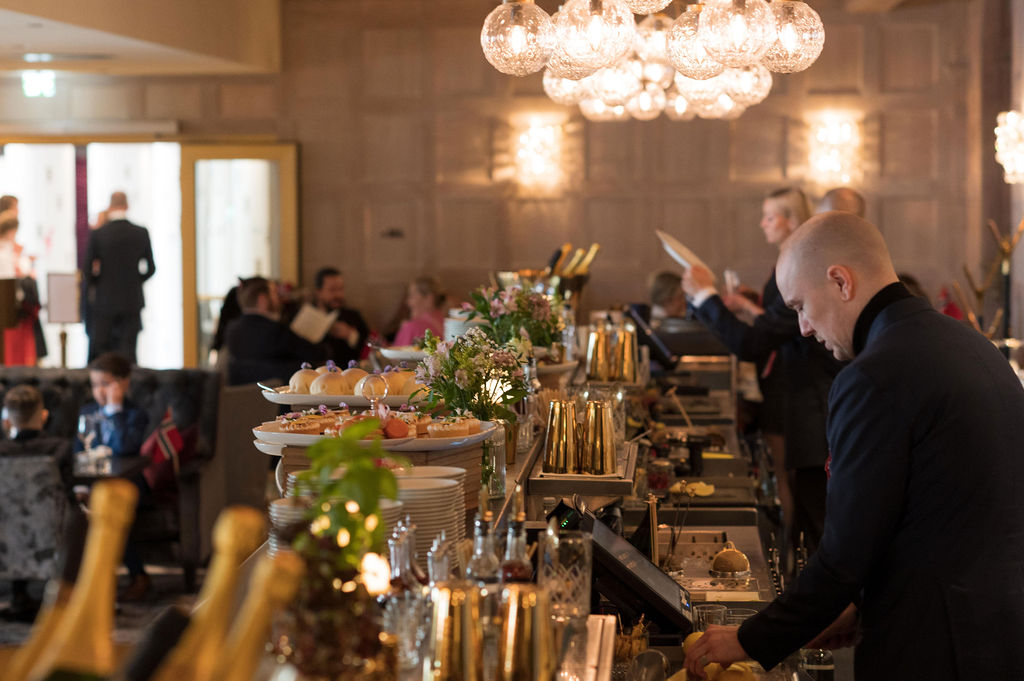 With lovely cakes and tall open-topped sandwiches, Britannia Bar is the perfect lounge for those looking for a delicious snack and something good by the glass. Open on 17th May from 12 midday - book now to secure a seat in the centre of the action.
Vinbaren is closed on the 17th of May and we recommend all our guests to visit Britannia Bar and our other restaurants this festive day.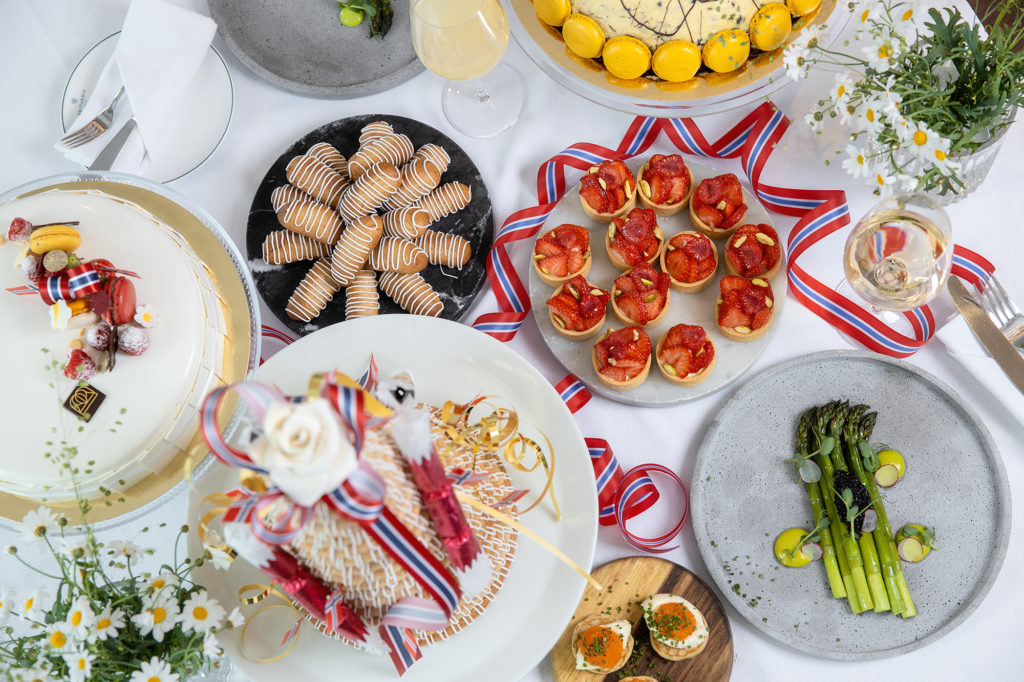 Welcome to Britannia Hotel for 17th May celebrations this year!