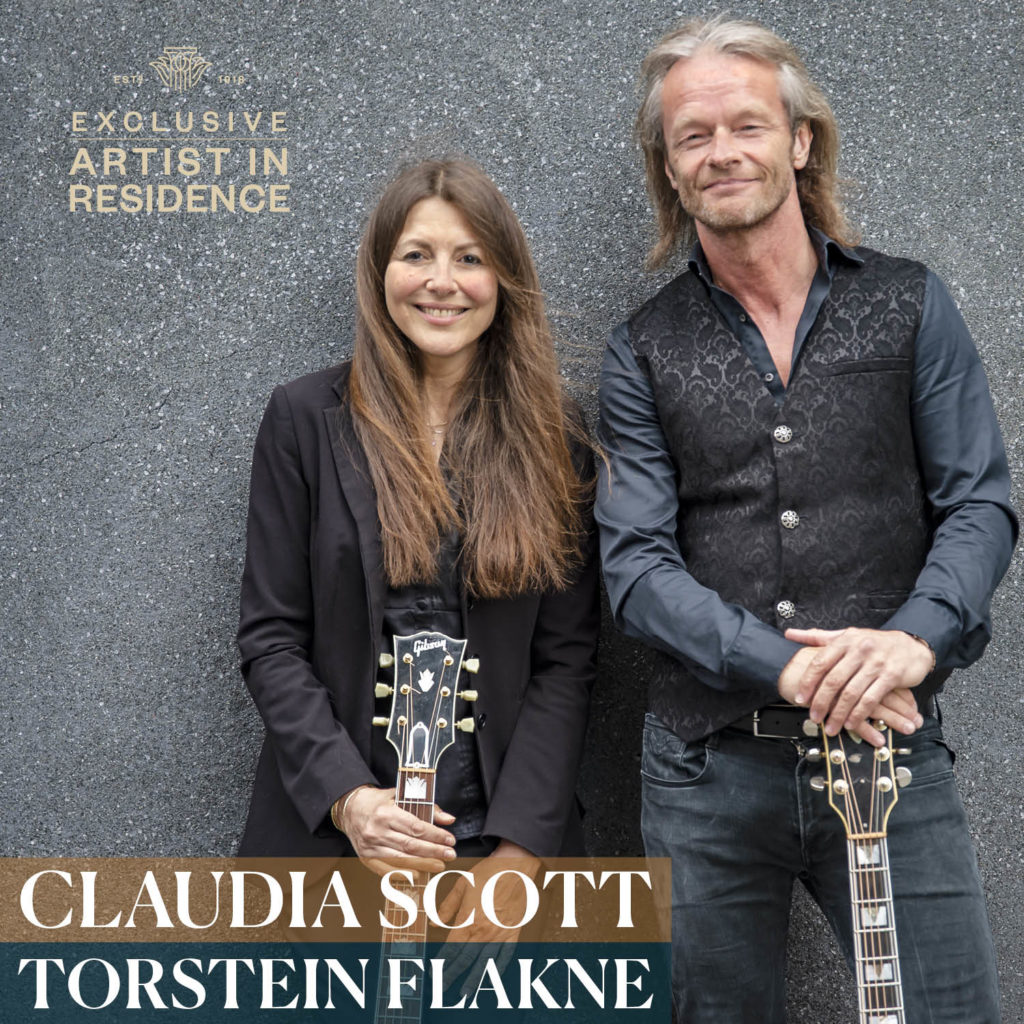 Two of Norway's most prominent artists are joining forces to become part of the series of Artists in Residence concerts in Palmehaven: Claudia and Torstein have a combined total of more than 80 years of experience as artists at the highest level in Norway (and abroad).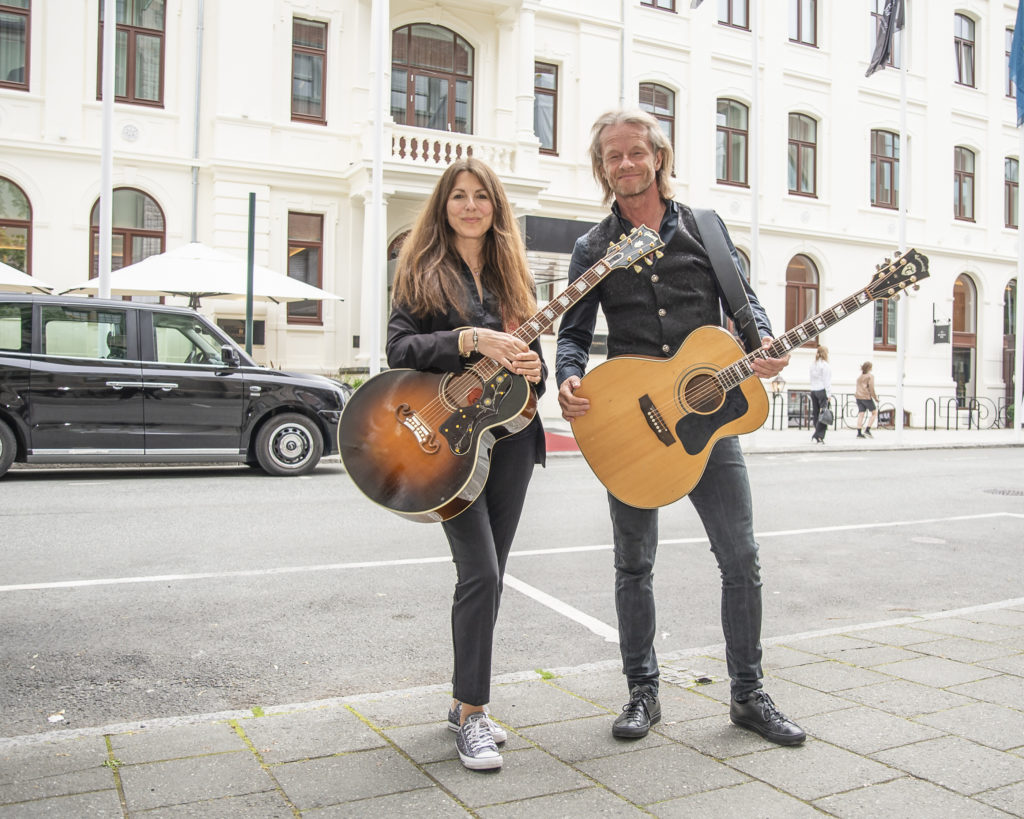 Claudia Scott: Debuted in 1983 with Claudia & Big Hand & Casino, and has since participated in various collaborations in Norway and the USA. She has also released 7 solo albums, most recently in 2019 with the americana record Restless Souls.
Torstein Flakne. The Pop Idol with bleached hair all the way from 1979! Countless hits written for others, and of course frontman in what may be Norway's hardest working band in the last 38 years: Stage Dolls. Torstein was Artist In Residence at Britannia last summer, where heenjoyed huge cheers performing on Palmehaven's stage.
Thursday 16th September, 19:00 *few tickets remaining*
Friday 17th September, 19:00 *few tickets remaining*
Saturday 18th September, 19:00 *few tickets remaining*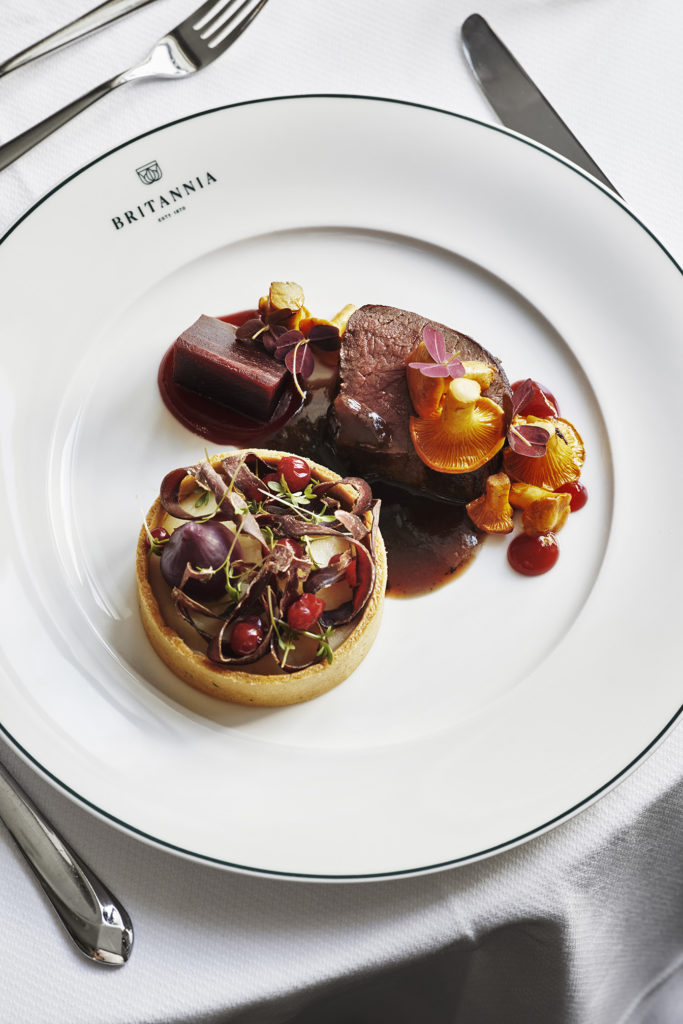 The ticket includes an aperitif on arrival and a delicious 3-course dinner from Palmehaven's kitchen, consisting of:
Crab and Hakkaido pumpkin from Frosta
Avruga caviar, rye, apple and dill vinaigrette
Reindeer steak from Stensaas
Potato and mushroom tart, with pickled delicacy onion and grated reindeer heart
Cranberries and creamy mushroom sauce
Norwegian apples
Apple pie with lemon and yogurt sorbet
If you would like to sit with guests who have purchased tickets separately, please contact us directly to make arrangements. If there are any allergies to be taken into account in relation to the menu, please inform us and we will provide a specially-customised menu. All information is sent to: hovmester@britannia.no.
Doors to Palmehaven open at 7pm. If you would like to arrive earlier, we ask you kindly to reserve a table in either Britannia Bar or Vinbaren. You are also welcome to use our conference lobby as a waiting area. The wardrobe is found on the basement level, accessed through the lobby.
For the complete experience, you make accommodation at the hotel, with a five-star breakfast and entrance to our spa & fitness included in the price. Find your hotel room here.