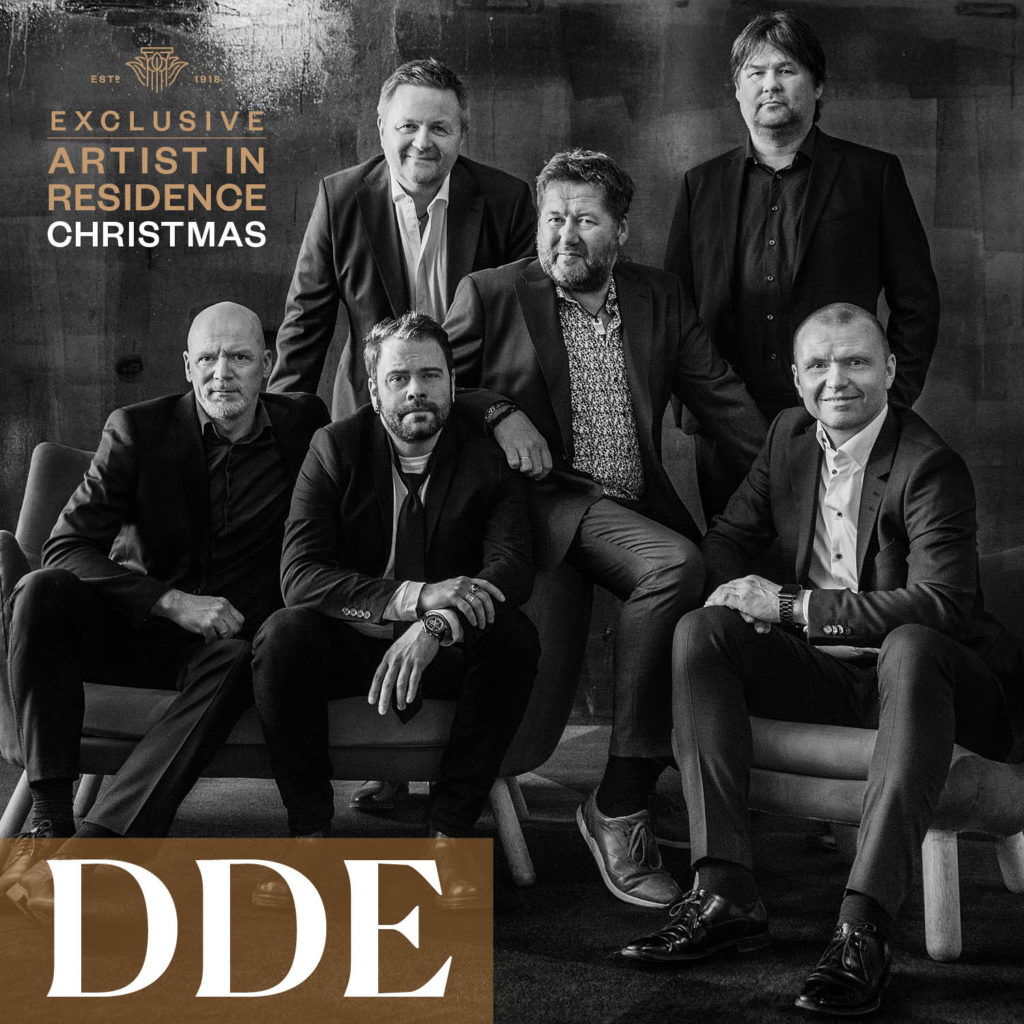 This Christmas we are going to be celebrating at Britannia with rock band DDE, who will be our Artists In Residence 15th, 16th and 17th December. What an opportunity to experience one of Norway's favourite bands up close and personal, in the flesh, in the epic setting of Palmehaven!?
Musically, the evening will be closer to an unplugged concert than a rock concert. It will therefore be a DDE experience of the rarest kind; you will not want to miss this! No e D.D.E. Jul igjen! 'Now it's DDE Christmas again!
Tuesday 15th December, 7.30pm
Wednesday 16th December 7.30pm *few tickets remaining*
Thursday 17th December 7.30pm *sold out*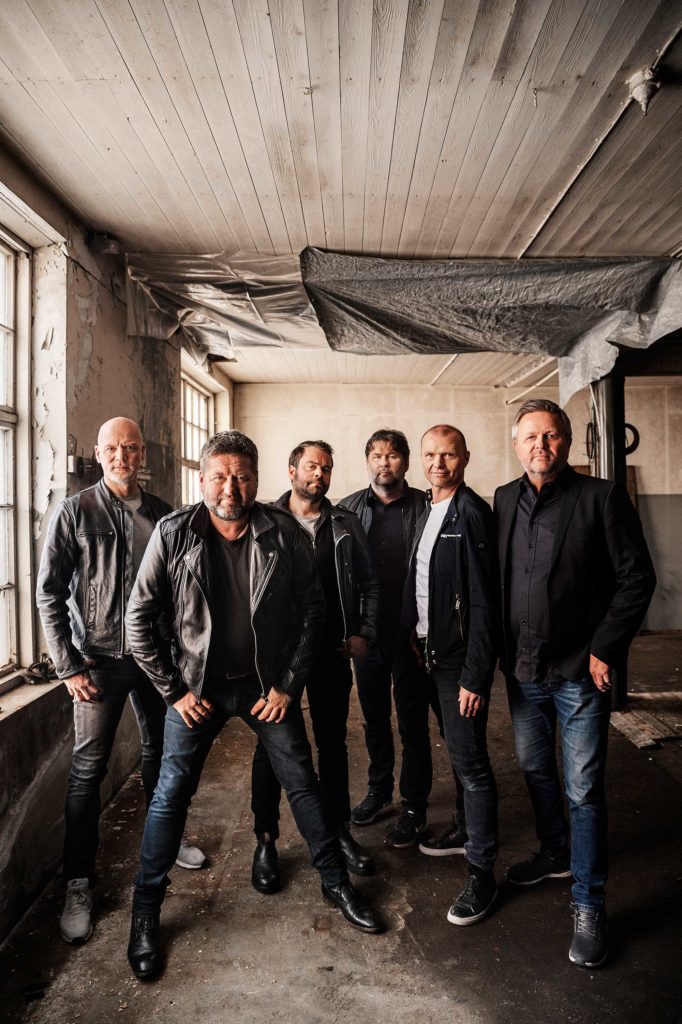 The ticket price includes an aperitif on arrival and a luxurious three-course meal, where you have the option to choose between a class Christmas meal or lutefisk for the main course.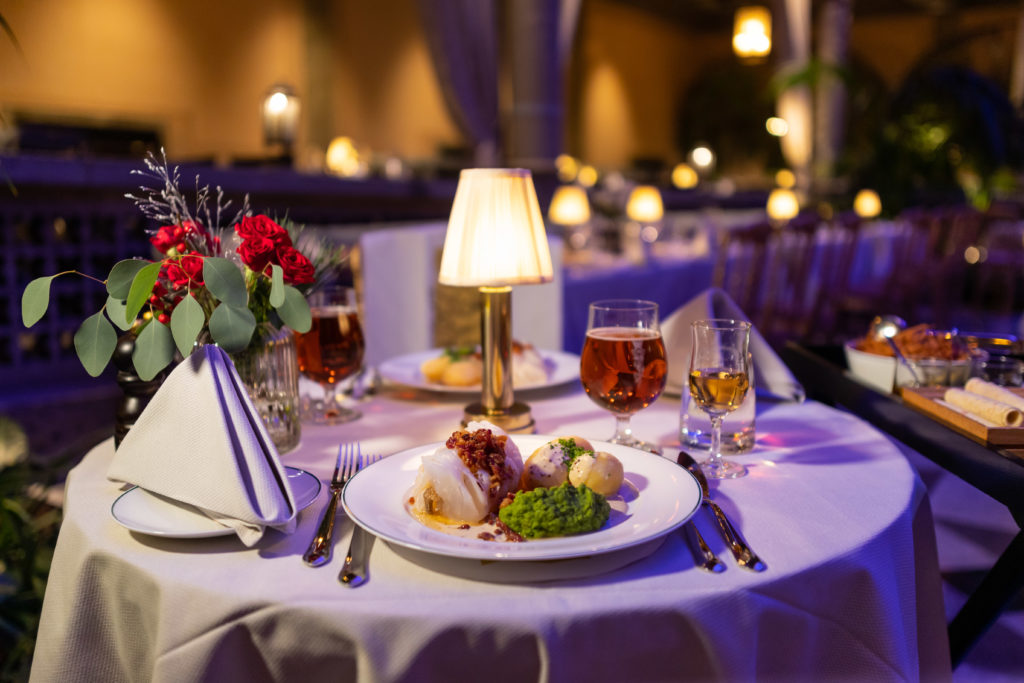 Artist In Residence Christmas Menu
Aquavit-cured trout, served with whipped Røros sour cream with horseradish, crispy rye, 'Brilliant' trout caviar and dill.
Choice of main course:
Option 1: Britannia's Classic Christmas serving. Crispy ribs, Christmas sausage and meatballs. Sweet and aromatic red cabbage, prunes and apple. Served with Christmas sauce and almond potatoes.
Option 2: Lutefisk with traditional accessories.
Dessert: Classic Créme Caramel
If you would like to sit with guests who have purchased tickets separately, please contact us directly to make arrangements. If there are any allergies to be taken into account in relation to the menu, please inform us and we will provide a specially-customised menu. All information is sent to: hovmester@britannia.no.
For then complete experience, you make accommodation at the hotel, with a five-star breakfast and entrance to our spa & fitness included in the price. Find your hotel room here.