Serving the local populace quality food and take-away treats, has long been a tradition at Britannia. The hotel had its own delicatessen in the 1930s, run by Miss Vold and Miss Kvidahl, offering delicious ready-made meals from the main kitchen. The deli existed until the outbreak of the Second World War.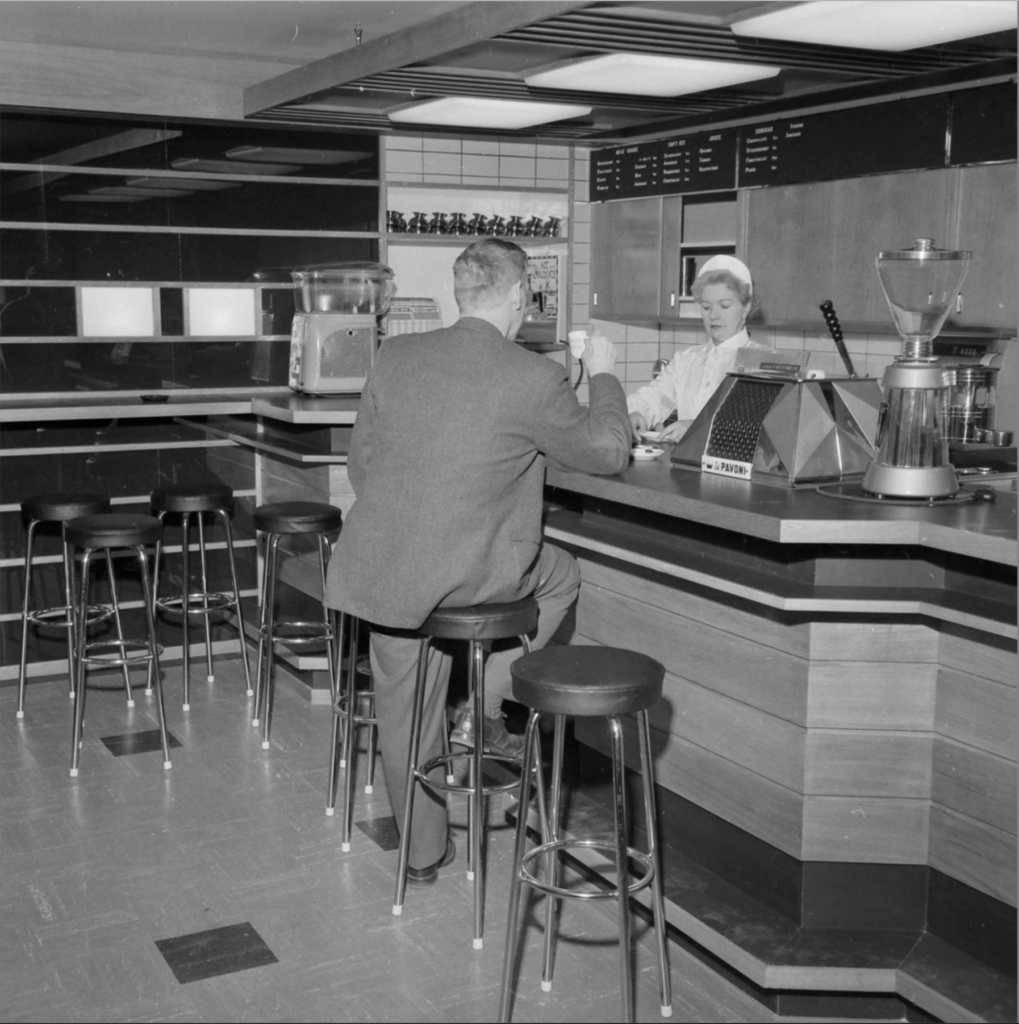 Later, in February 1959, Britannia opened the Snackbar, run by Thore and Brit Stensrud until the 1970s. Their take on an American diner sold homemade pea soup, stews, hamburgers, sausages, milkshakes, banana split, coffee and ice-cream. The inspiration behind the initiative was down to Thore being a pilot who flew Scandinavian Airline's inaugural routes to the United States.
The Snackbar also had its own jukebox and what is reputed to be the first espresso machine in Trondheim. Both the Snack Bar and the deli which preceded it, are now being honoured in the launch of a new concept at Britannia Hotel: 'Delicacies from Vinbaren'.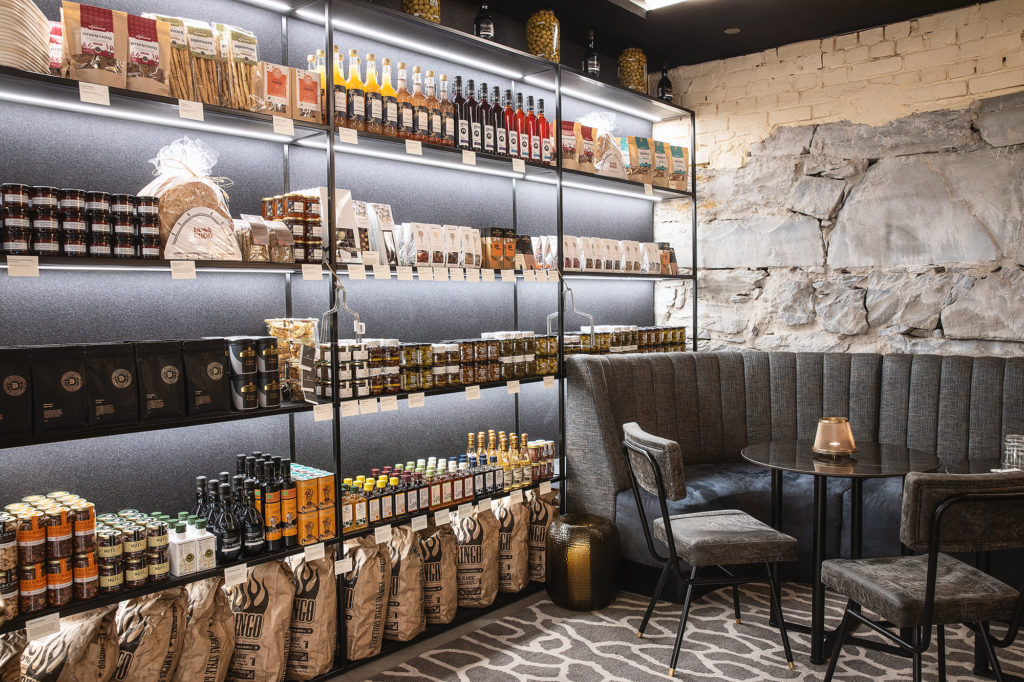 Vinbaren is Britannia's living wine cellar: a bar lined by 10,000 of the world's best bottles. The basement space, divided into four bars and tasting rooms, is a living tribute to the fine art of storage and hidden gem in the depths of the hotel.
Now it is also an outlet for some of the most sought-after products from Britannia Hotel. 'Delicacies by Vinbaren' has a selection of homemade products from Britannia's restaurants and bars, plus exclusive items from the rest of the world.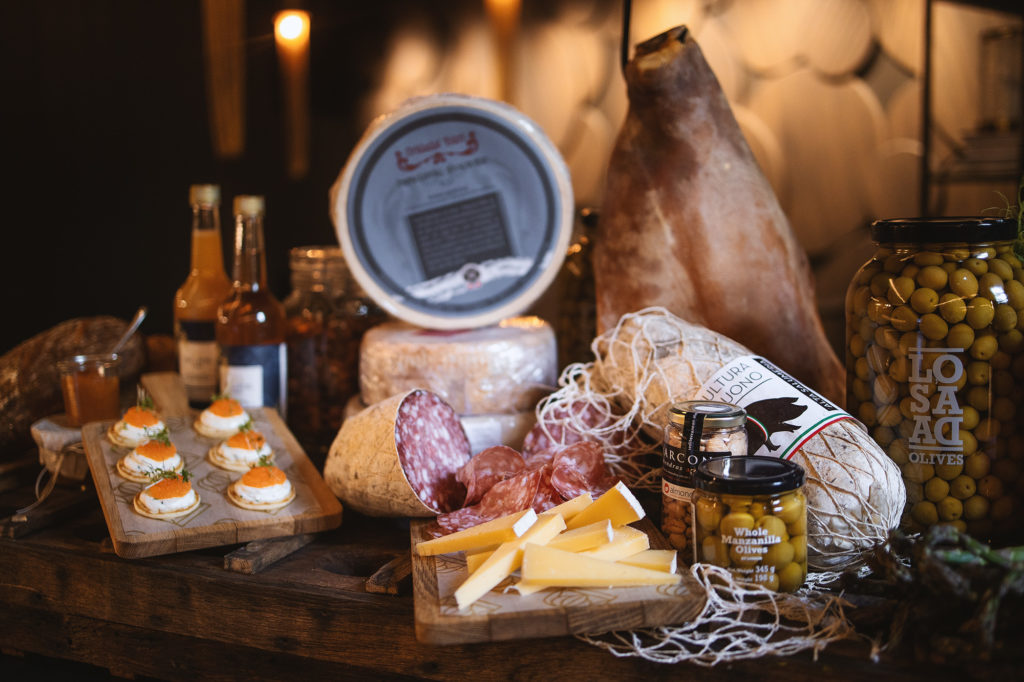 One year after the re-opening of Britannia, several of the restaurants have firmly established themselves in the market and earned a place in patrons' hearts. Responding to frequent requests from regulars, Vinbaren has taken the mantle to sell signature products from the hotel's various concepts, to be enjoyed in the comfort of your own homes and gardens.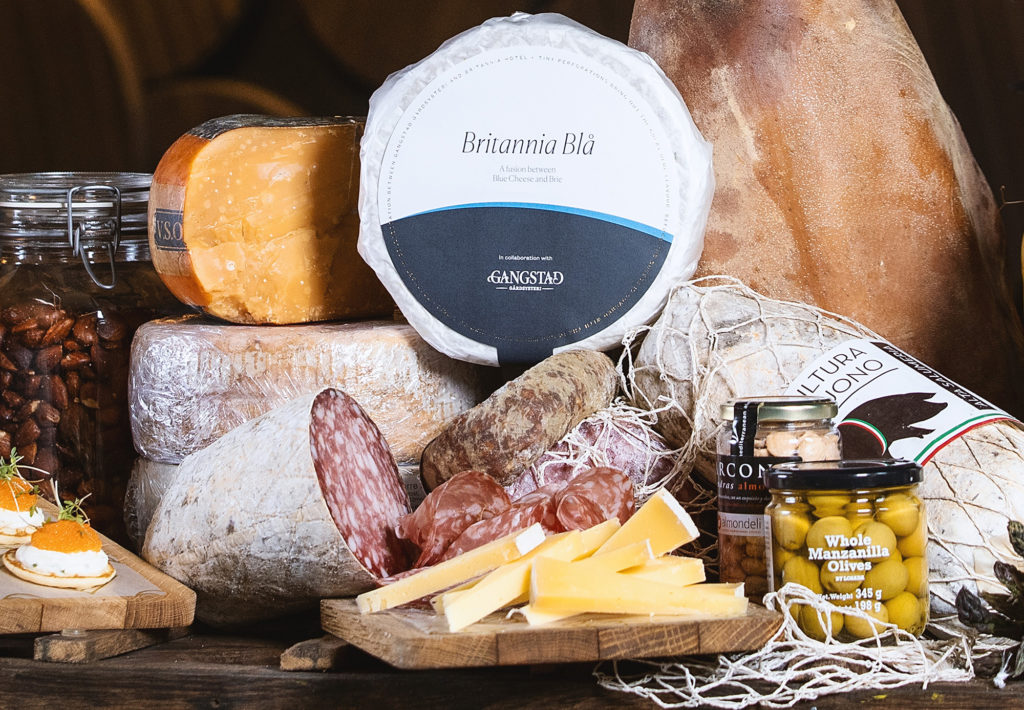 These products include collaborations between Britannia and various award-winning local producers, alongside exclusive products from the around the world.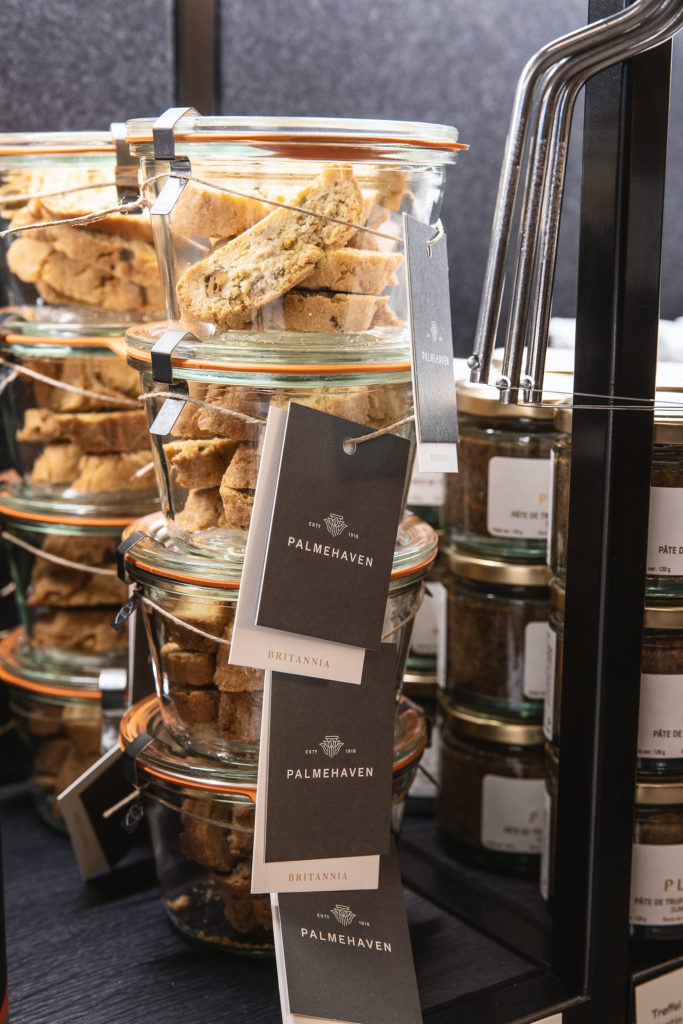 Homemade products from Britannia's Restaurants and Bars
Brasseriet's onion soup and umami burger, ready-made stocks, risottos and stews, duck confit, homemade marmalade from Palmehaven's breakfast and Afternoon Tea, dry-aged meat from Jonathan Grill, Speilsalen's signature caviar, freshly baked bread from our bakers, homemade cheeses such as Britannia Blue (made in collaboration with Gangstad Gårdsysteri), ham and sausages cut fresh in house… several of your favourite Britannia tastes are now available to take home.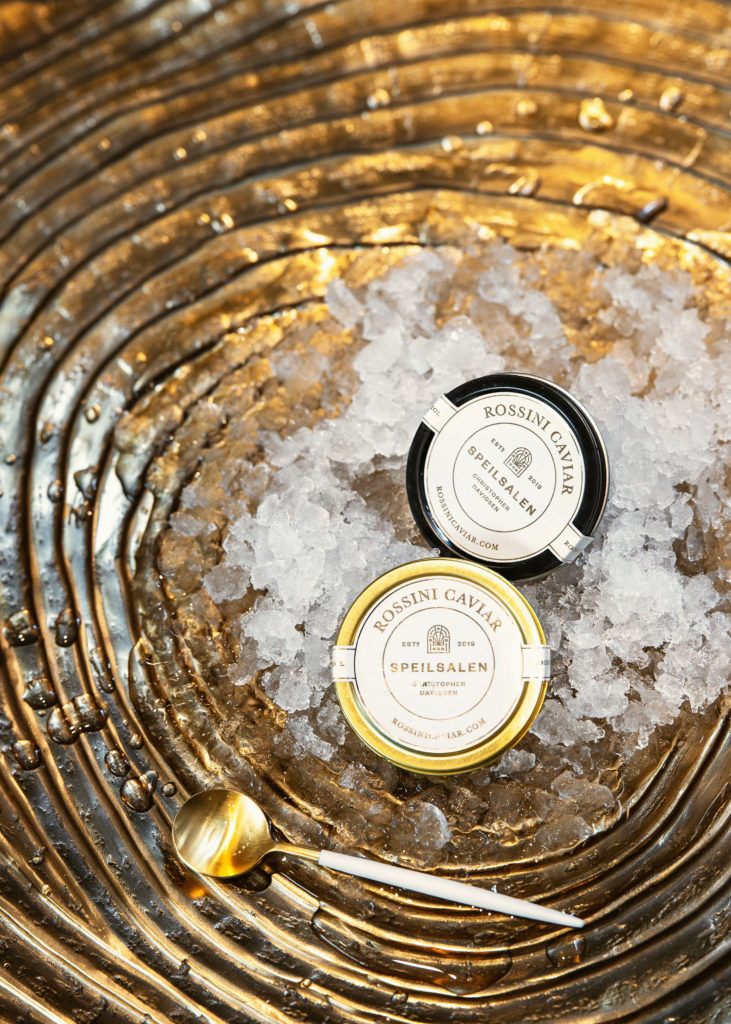 Vinbaren is also selling Britannia' own coffee, created with with Pala, Britannia Tea with Twinings in London, and our own Kombucha together with Surf Kombucha.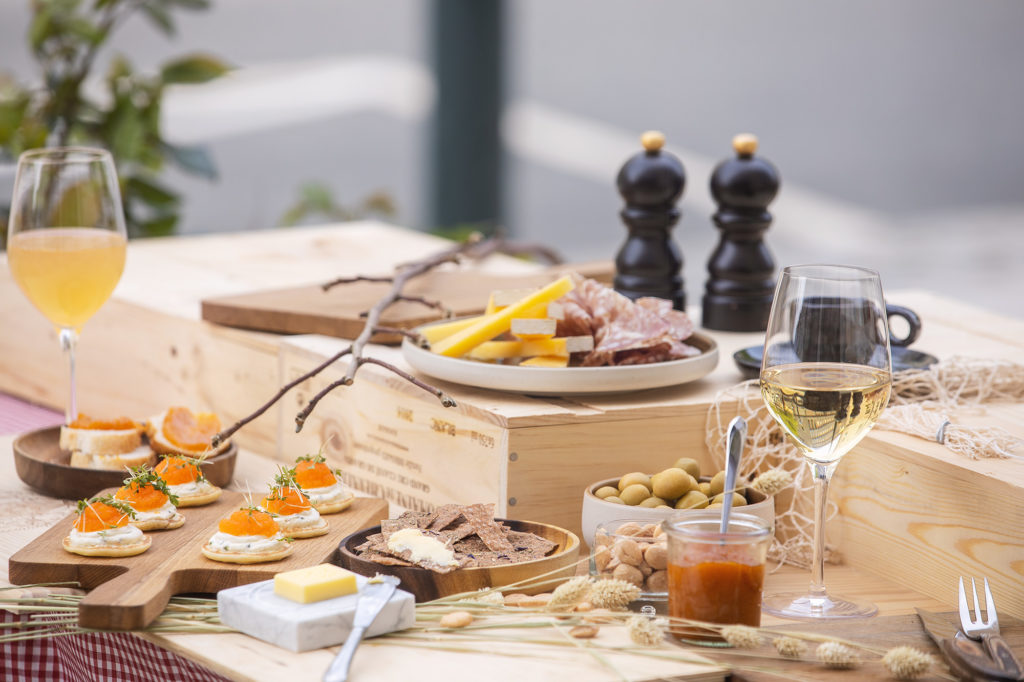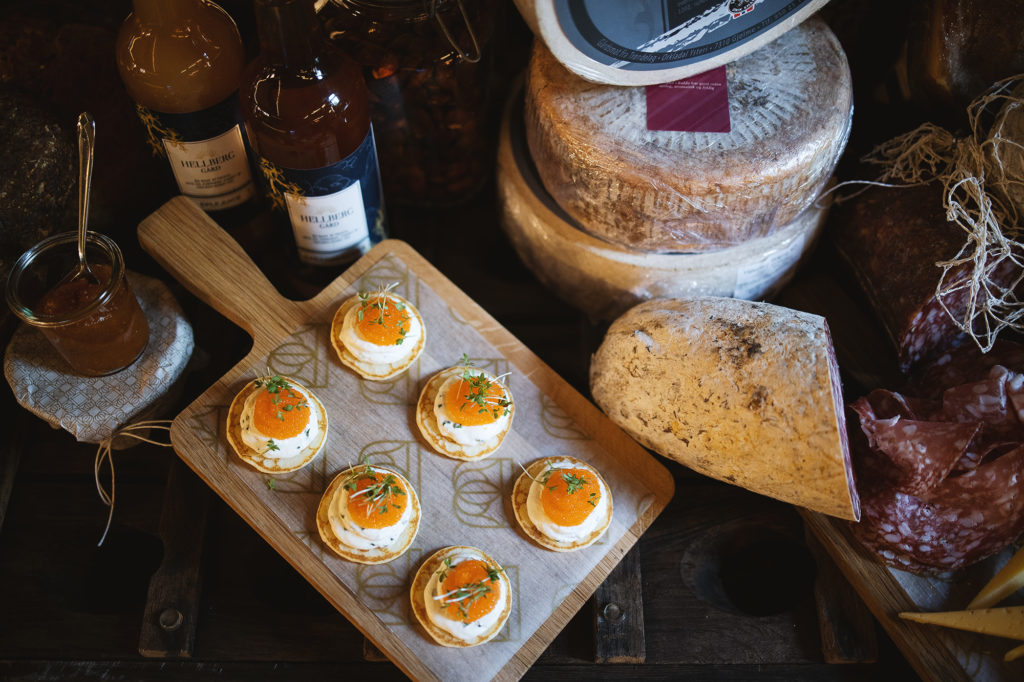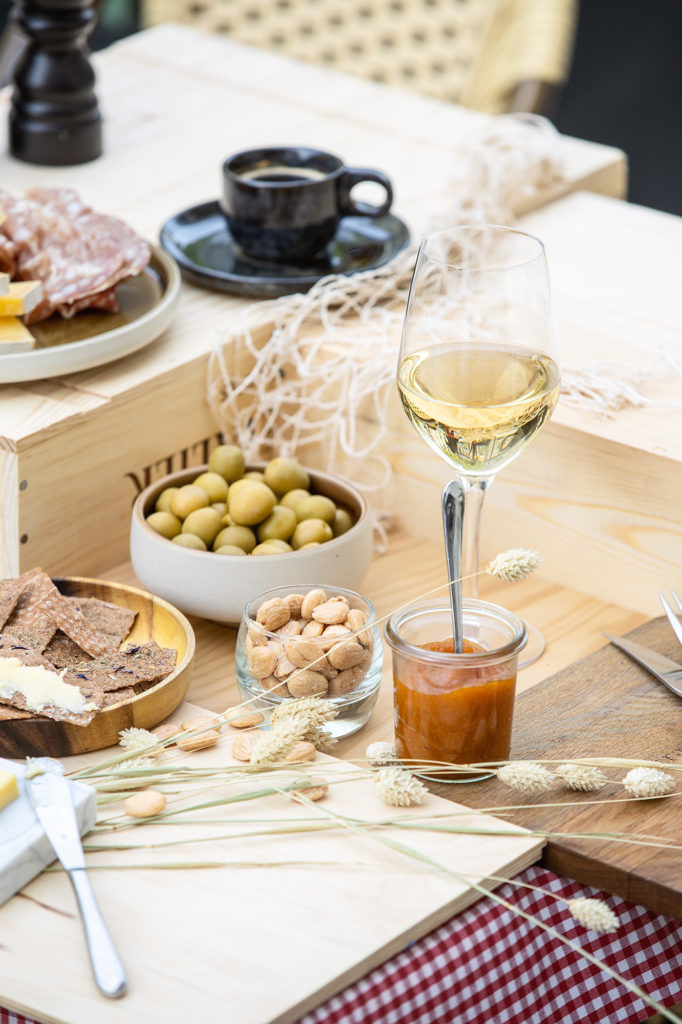 Saturday lunches at Vinbaren
Stop by for your weekend shopping, stay for a leisurely lunch!
Vinbaren launches lunch service every Saturday, starting 6th June. Not only is wine cellar home to someone of the world's best bottles of wine, but you can now accompany that experience with continental flavours in the form of a delicious light lunch. Charcuterie and cheeses with freshly baked bread, olives, bar snacks, waters, juices and coffee, to accompany a perfect glass of wine.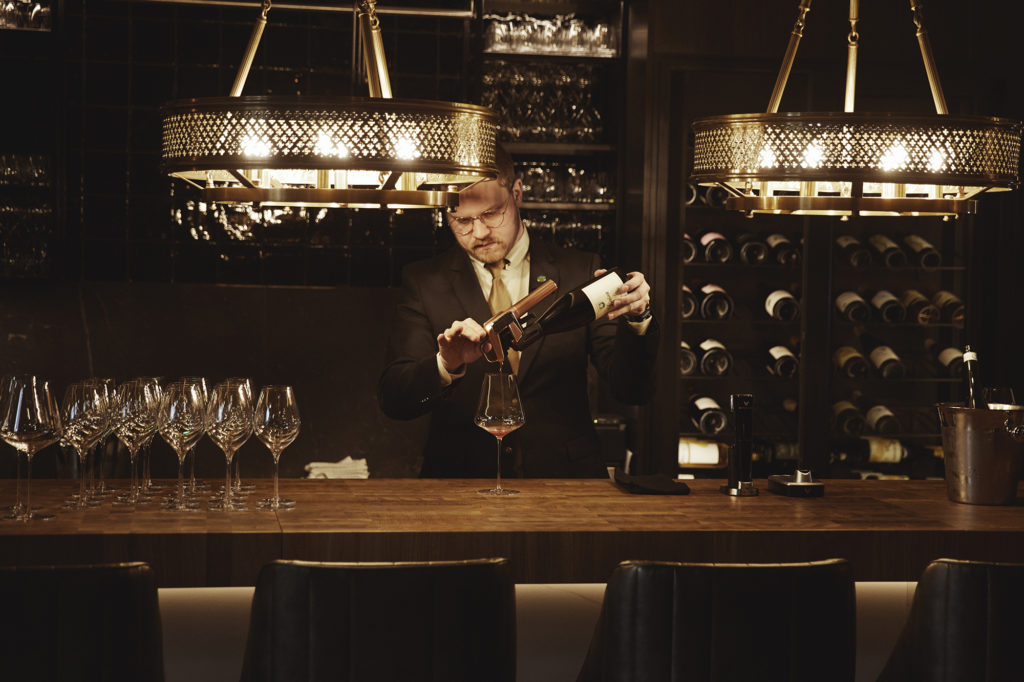 'Delicacies from Vinbaren' follows Vinbaren's opening hours:
Thursday to Friday 16.00 - 24.00
Saturday 13.00 - 24.00
For more information about what's happening at Vinbaren, including opening hours and events, see the Vinbaren page on our website, or click like and follow on Vinbaren's new Facebook page to get the lates info on new products, Jazz Club and wine tasting events.