Every week, Vinbaren makes a recommendation for a product either made from fantastic regional ingredients (such as our Rooftop Honey), or selected by our talented food and drink artisans (such as last week's fantastic olive oil from Tenuta San Guido). Products which you can purchase from our deli counter and/or enjoy in Vinbaren itself. 
This week's recommendation is Britannia Coffee, created in collaboration with Pala coffee distillery.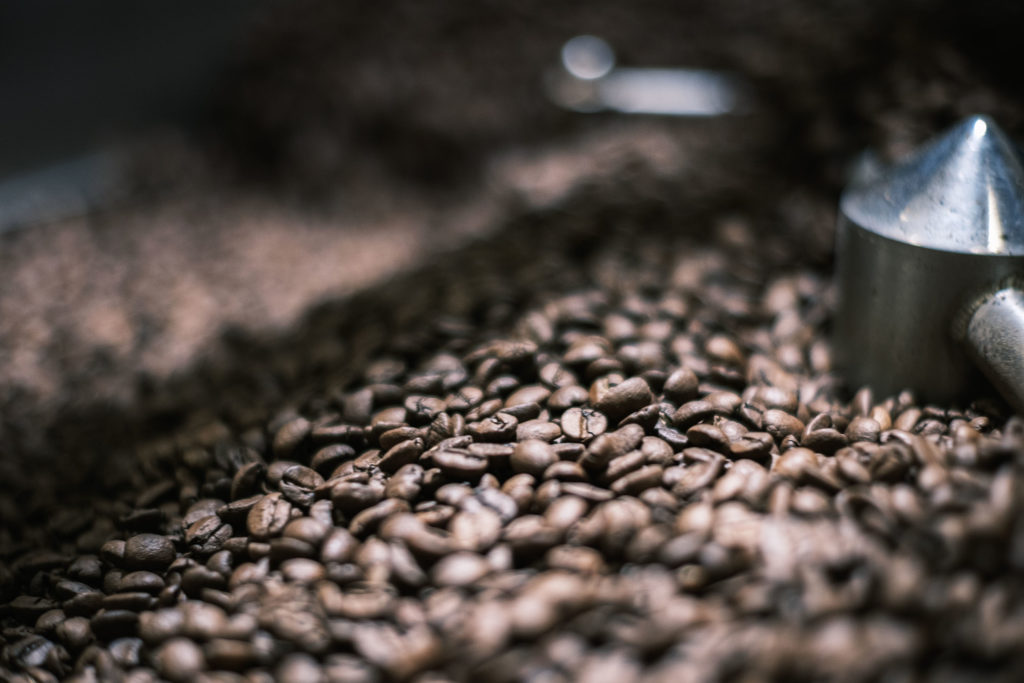 Ethiopia is often called the homeland of coffee. The oldest trace of coffee can be found in a 1500-year-old nomadic story from Ethiopia. Legend has it that a shepherd discovered his goats were not able to sleep after eating some red berries from a bush. He told this to a monk, who took the berries and poured hot water over them, creating a drink which enabled him to stay awake during prayer times.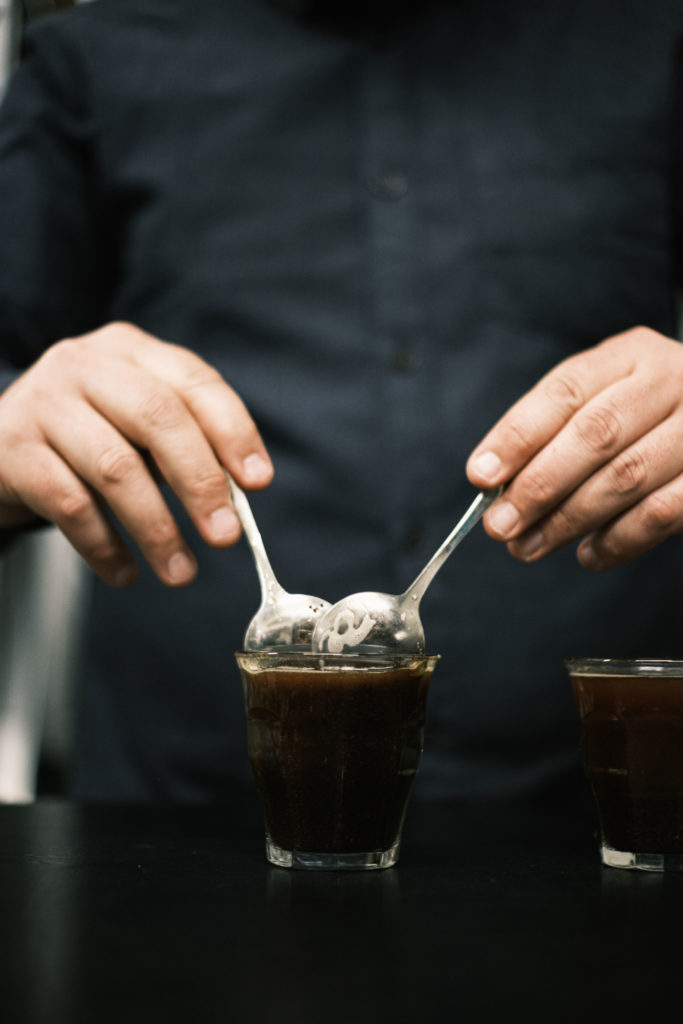 In Norway, there are many who refer to coffee as our national drink (even though aquavit fans have something to say in that regard!). Norwegians drink the second most coffee in the world, beaten only by the Finns, and clearly the most coffee is drunk in Central Norway (where Trondheim and Britannia Hotel are located), where three out of four people take a cup daily. With that fact in mind, it is perhaps not so strange that some of the country's best coffee distilleries are located right here.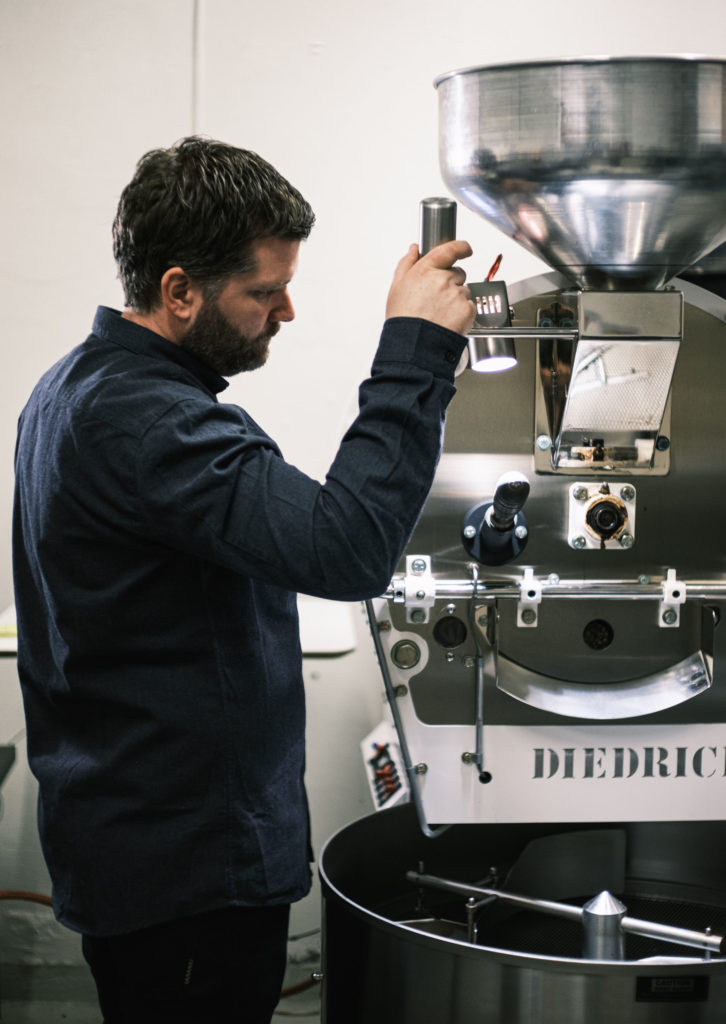 Britannia's own coffee is a collaboration with Pala coffee distillery. It is a small craft distillery located in Trondheim, started by Idar Ellingsen in the autumn of 2017. Idar has worked professionally with coffee for almost 20 years, and Pala's product is comprised of unique raw materials and Idar's professional knowledge. Idar is also an award-winning barista with two Norwegian championship titles to his name.
Pala offers seasonal and traceable coffee of high quality, with clear and exciting taste profiles from around the world, with the main focus on Africa and South and Central America. The coffee distillery works with farmers and producers who maintain a high standard and who are extra attentive in the processes of cultivation, picking, processing and drying. By giving the farmers a fair payment for the work they do, they also ensure good living conditions and sustainability.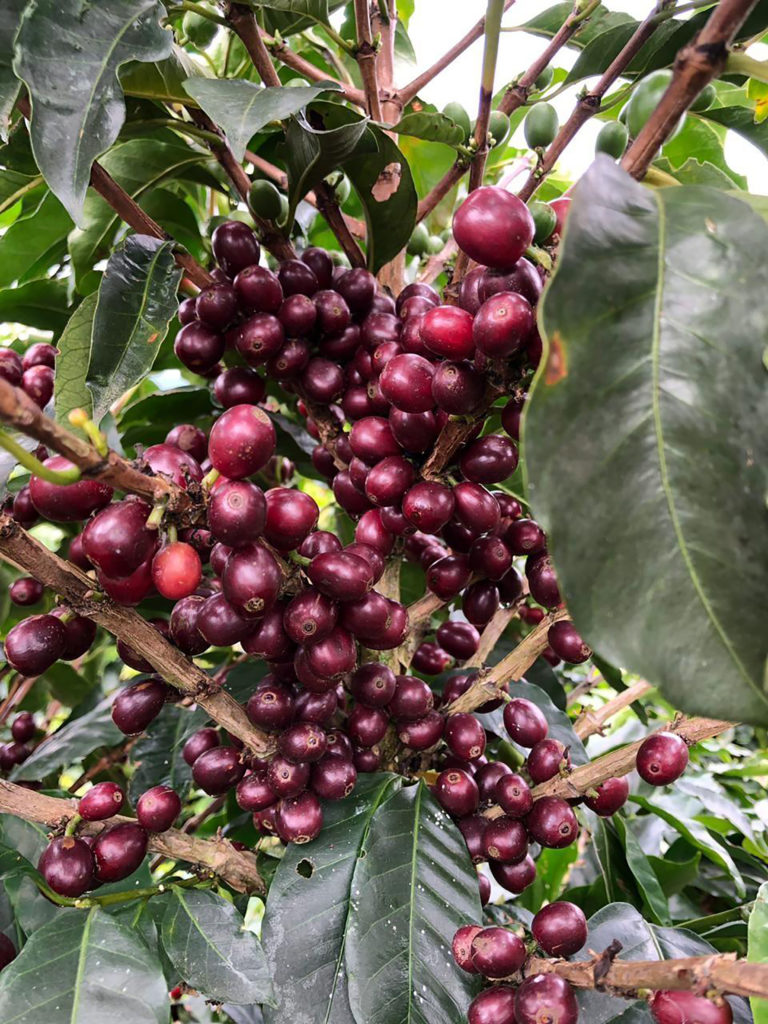 In Pala's coffee, the roasting process should not be too prominent in the end result, and the coffee is roasted in such a way that the natural qualities of the raw material are emphasized. Different types of coffee are roasted in individual manners, and therefore the resultant products exhibit unique roasting profiles. Britannia's signature coffee is seasonal, and so the origin will vary over time. We currently use a Colombian coffee from the farm Aguas Claras, in Guadalupe. Colombia is one of the world's most interesting, varied and exciting coffee countries. You can find many different taste profiles, ranging from strong and chocolatey, to sweet, fruity and floral or sour and fresh. This is largely due to the country's geography and the varied microclimates offered by its topography. 
Aguas Claras is five hectares in size and is located between 1700 and 1800 metres above sea level. The coffee farmer Jaiber Joven works in harmony with nature and with a clear awareness of environmental impact and climate challenges. He mainly produces beans of the coffee variety Caturra, which gives a nice sweetness and richness of taste. The coffee berries are hand-picked and sorted thoroughly; no overripe, underripe or damaged berries make the final cut. The coffee is then fermented and matured, for 14 to 16 hours, before being washed, sorted, purified in clean water and dried. Drying normally takes eight to ten days.
Pala roasts this coffee so that it has a relatively continental style, which fits well with Vinbaren and Britannia's profile, while retaining some of the vinous and fruitiness that many associate with modern quality coffee. The batch being sold now at Britannia was roasted on 20th May. In other words, this is a very freshly roasted coffee, as experienced in its delicious taste and fresh coffee experience.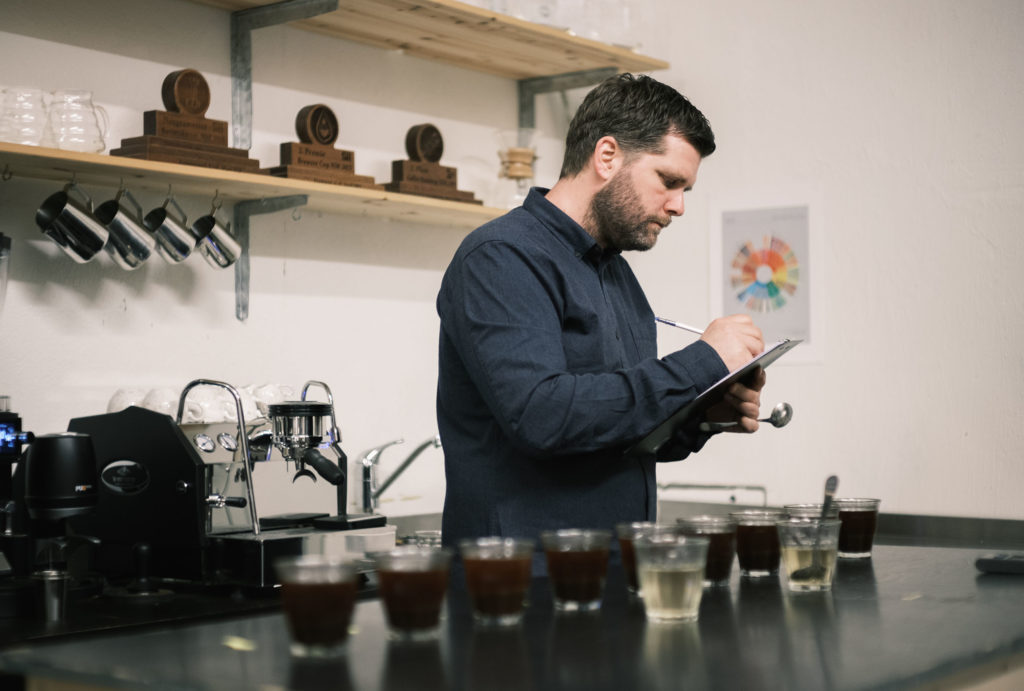 Britannia's foremost sommeliers always taste and approve the batch, and offer this assessment: the coffee has a floral aroma, with a deep, earthy complexity. The taste is rich and full-bodied, with wild berries, nuts, dark chocolate and a hint of deciduous forest. You can experience our coffee in Vinbaren, where we serve a perfectly brewed cafetiere.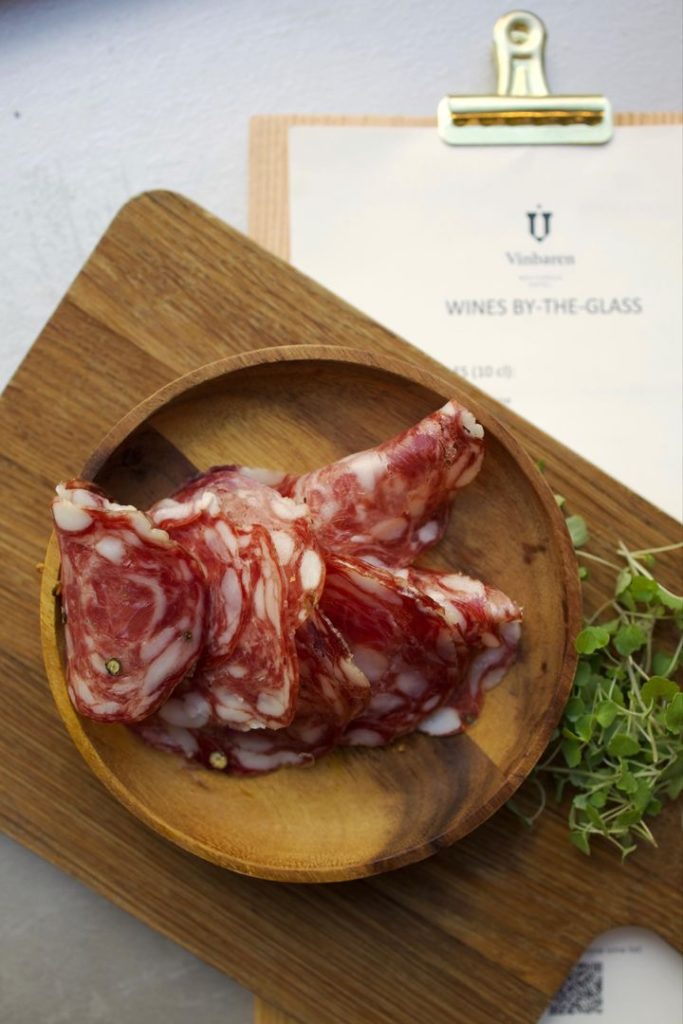 We serve selected delicacies and charcuterie throughout our opening hours. Stay tuned for more weekly recommendation, with many fantastic ingredients, products and recommendations on the menu.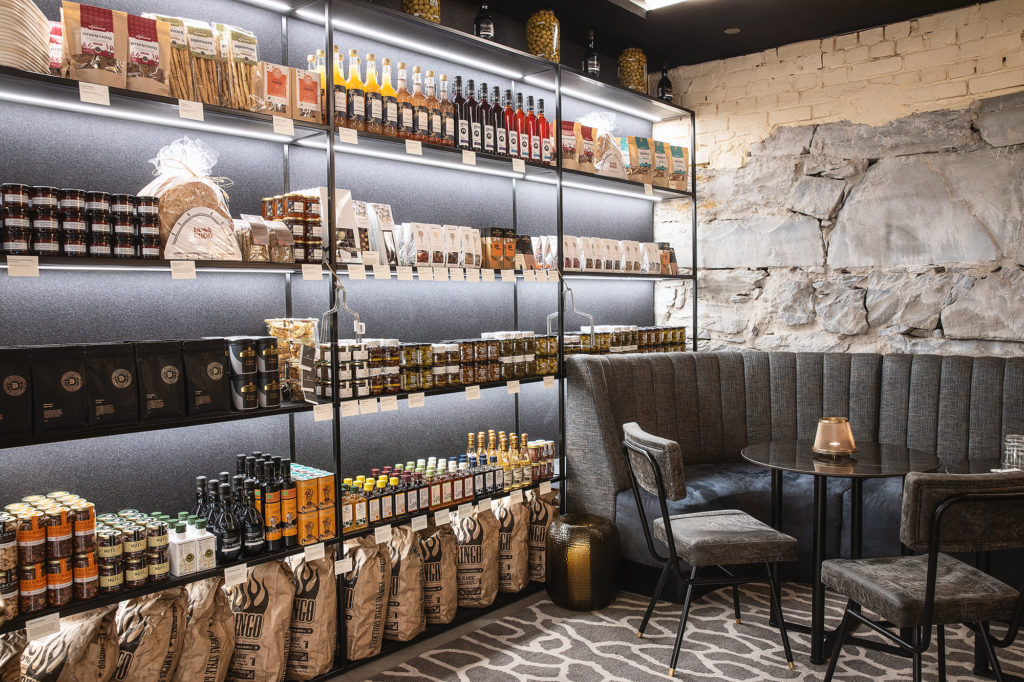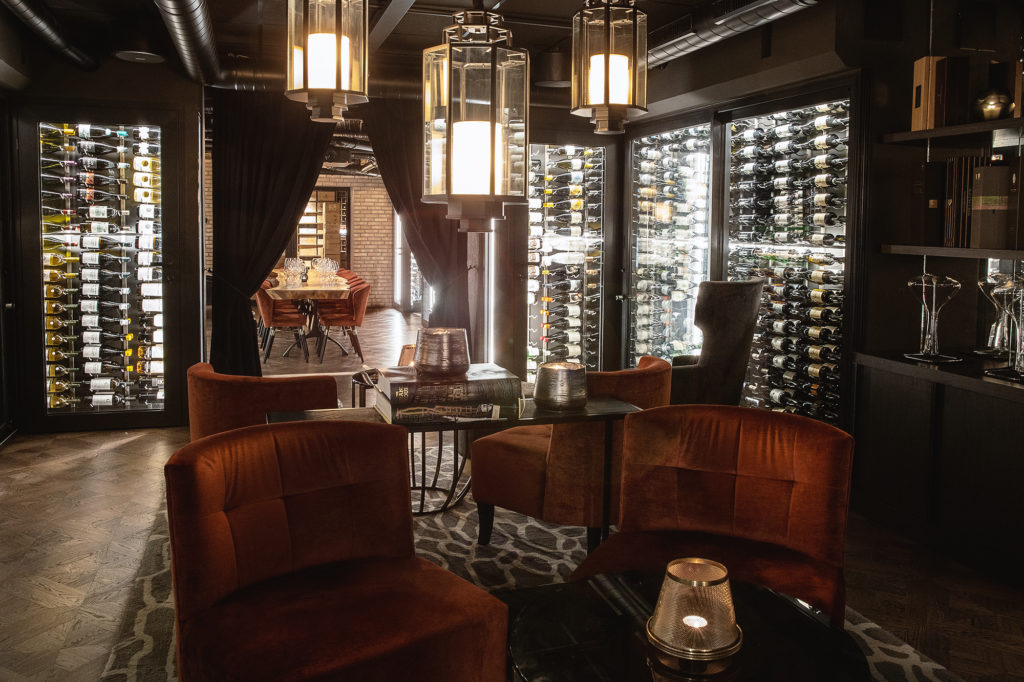 In addition to our deli counter, Vinbaren is also the hotel's living, breathing wine cellar; home to to almost 2,000 different wines, amongst which you can sit and enjoy and evening quite like any other. Many vintages are available by the galls, as well as a variety of teas and coffees, and various other excellent non-alcoholic alternatives. On Saturdays the bar is also open early for lunches.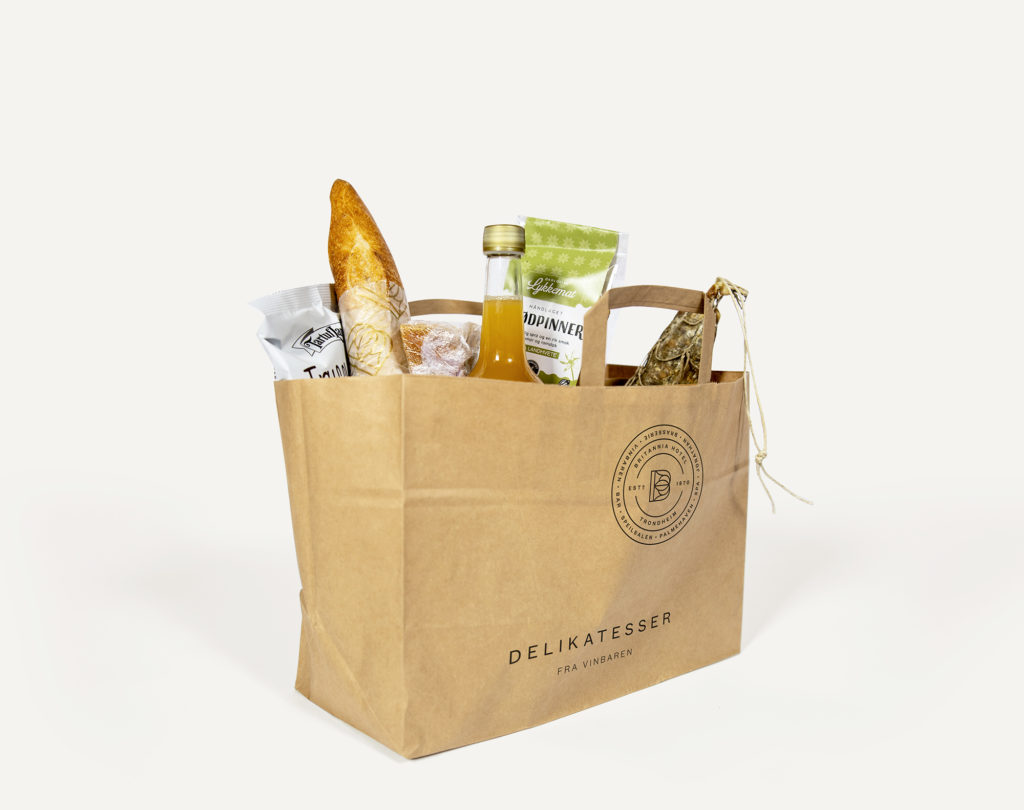 Spoilt for choice? Each week we curate a Weekender Pack, suitable for two people. A collection of some excellent products, to lift the end of your week. The contents vary week-by-week, reflect the seasons and celebrate the chefs' creativity. Read more about this week's pack on Vinbaren's Facebook page.