Every week, Vinbaren makes a recommendation for a product either made from fantastic regional ingredients (such as our Rooftop Honey), or selected by our talented food and drink artisans. Products which you can purchase from our deli counter and/or enjoy in Vinbaren itself. 
This week's recommendation from us is olive oil from Tenuta San Guido, in Bolgheri. Everyone needs a really good olive oil for the kitchen and Tenuta San Guido not only make excellent red wines - such as Sassicaia, Guidalberto and Le Difese - but also a wonderful virgin oil in a classic, Tuscan style. The olive oil is cold-pressed, or "estratto a freddo" as the Italians say.
The San Guido property has been making wine since the late 1940s, but until the late 60s, the wine was only drunk on the farm. The first bottles went on sale commercially in 1968. It was named Sassicaia, and is considered the first so-called super Tuscan; a high-quality wine, but which broke with or fell outside the law, partly due to the use of international grape varieties, in this case mainly cabernet sauvignon. Today, Sassicaia is one of Italy's most famous red wines. Its less famous olive oil is also of sky-high quality. The olives come from the hillsides around the town of Livorno, where San Guido grows the olive resorts Leccino, Moraiolo, Pendolino and Frantoio.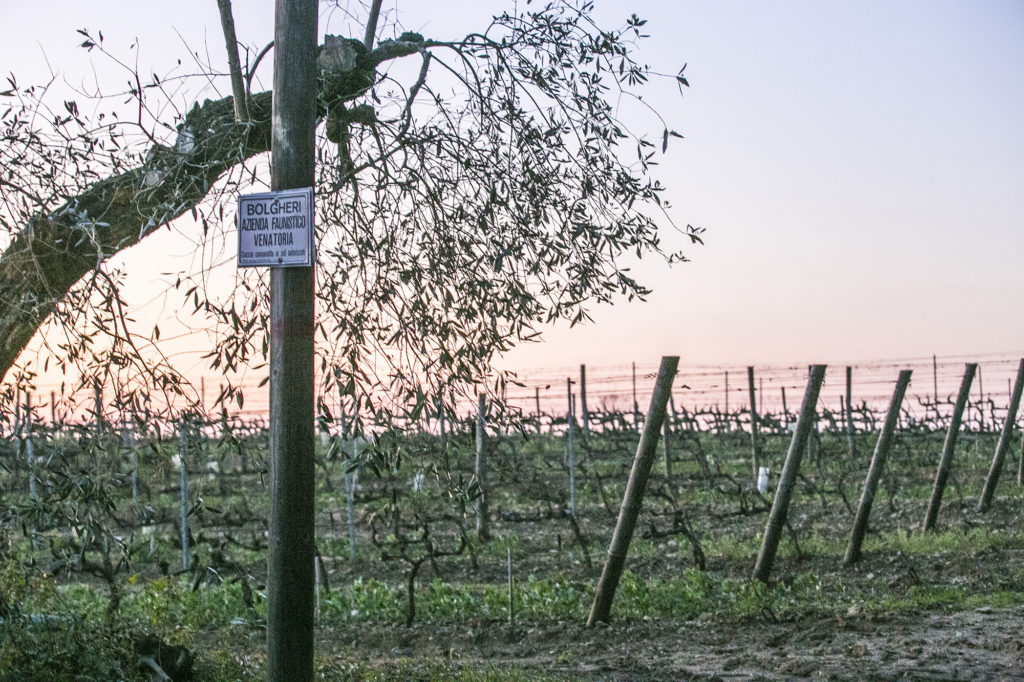 Virgin Olive Oil, or so-called extra virgin olive oil, is cold pressed. The olive oil must also be made from pure olive fruit juice, without additives, admixtures, chemicals or industrial refining. Much of the olive oil sold around the world today is of rather dubious quality: there may be a lack of raw material quality and admixture of other components for adjusting odour, taste and acid level. Investing more in a hand-selected bottle of olive oil, will return the quality in the bottle.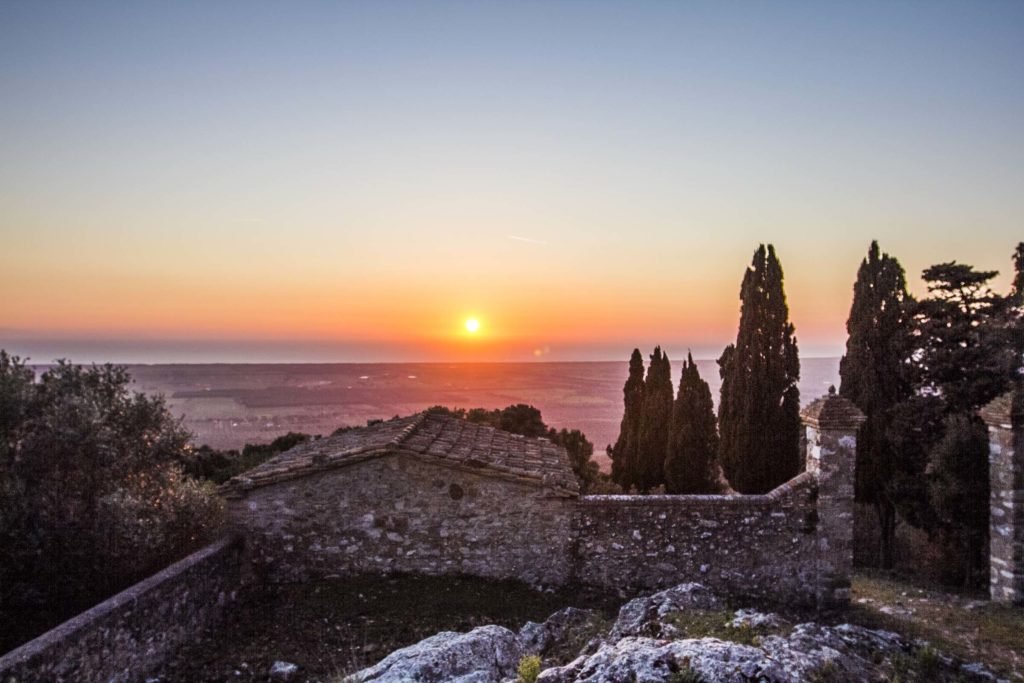 One might still wonder why a good extra virgin olive oil costs so much more than other oil? It all starts with the raw material quality, and a good oil is made from fresh, perfectly ripe olives of the highest quality. As mentioned, the oil is produced from pure fruit juice without additives. The oil production then undergoes strict quality controls, with requirements for marking the place of origin and producer. It must be bottled in dark glass bottles, which retain the quality and level of vitamins and antioxidants. The best oils are naturally produced in limited quantities.
The olive oil from San Guido has an intensity and concentration in the taste that brings a smile to the mouth, and which lifts the meal. We recommend that you try it for a freshly baked Italian pizza or a freshly baked sourdough bread. It is also delicious on soups, bruschetta, salads and vegetables.
This week we will be serving the oil with out homemade sourdough bread in Vinbaren and you can of course also receive a taster when you visit Vinbaren.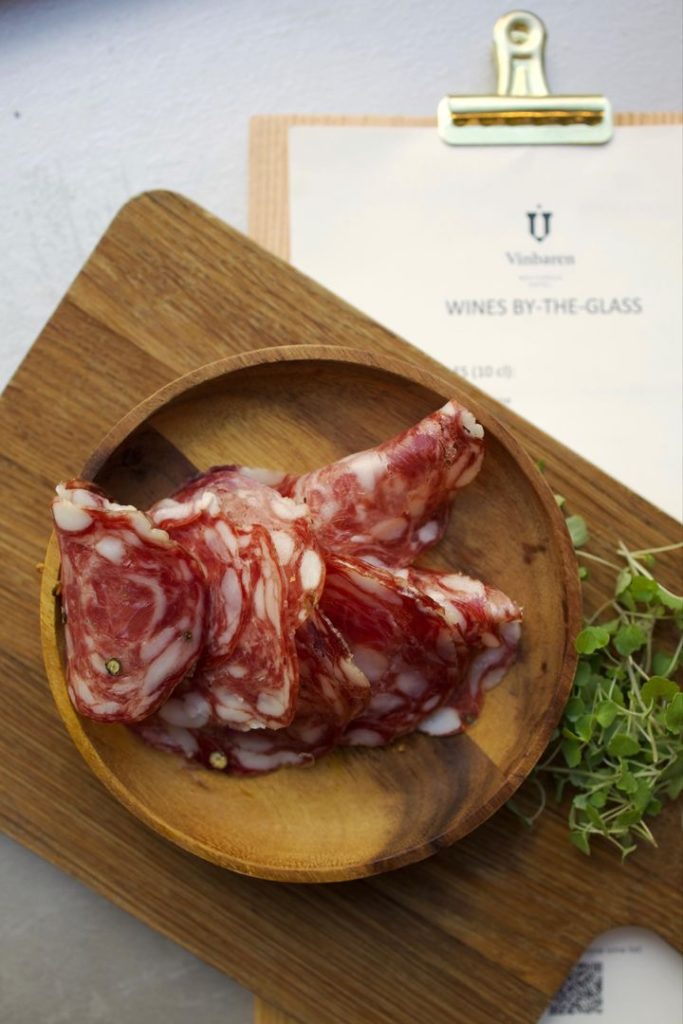 We serve selected delicacies and charcuterie throughout our opening hours. Stay tuned for more weekly recommendation, with many fantastic ingredients, products and recommendations on the menu.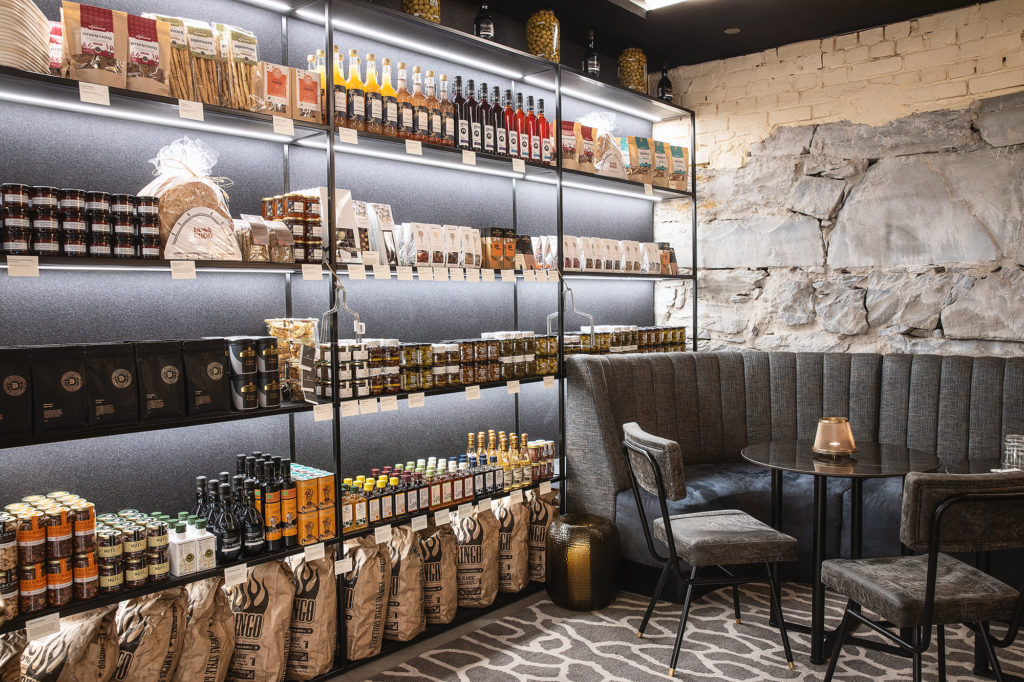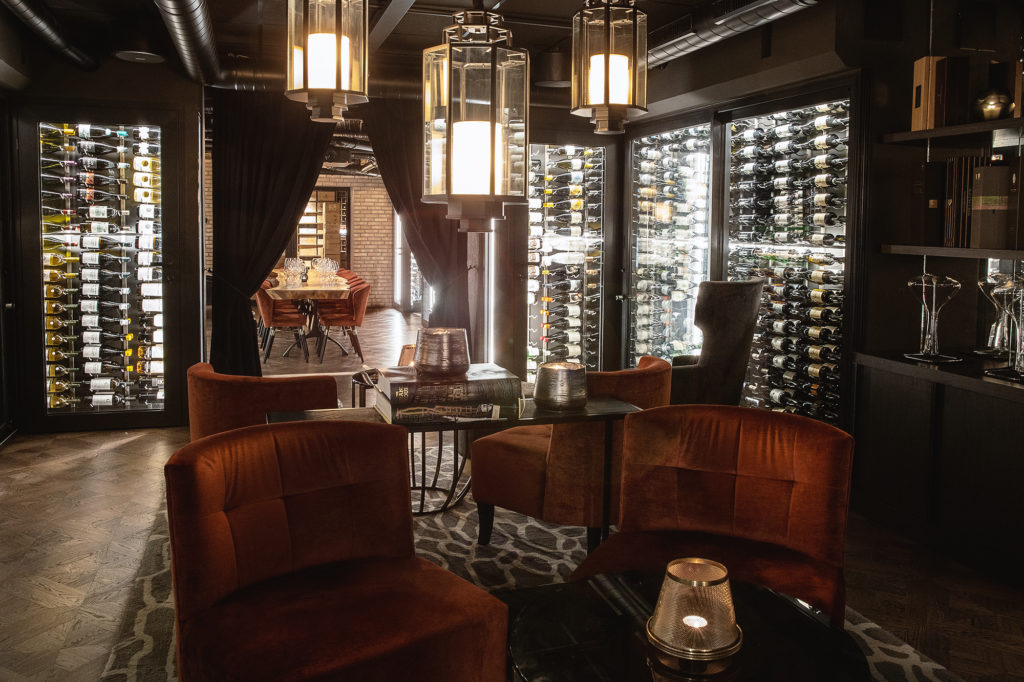 In addition to our deli counter, Vinbaren is also the hotel's living, breathing wine cellar; home to to almost 2,000 different wines, amongst which you can sit and enjoy and evening quite like any other. Many vintages are available by the galls, as well as a variety of teas and coffees, and various other excellent non-alcoholic alternatives. On Saturdays the bar is also open early for lunches.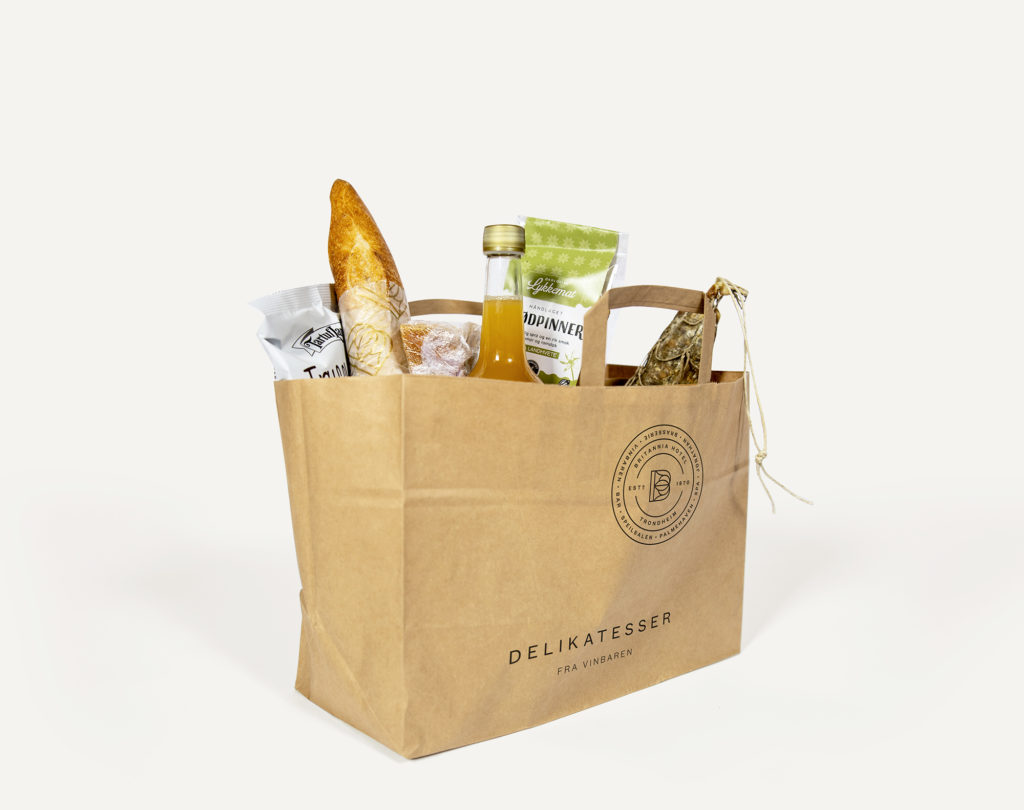 Spoilt for choice? Each week we curate a Weekender Pack, suitable for two people. A collection of some excellent products, to lift the end of your week. The contents vary week-by-week, reflect the seasons and celebrate the chefs' creativity. Read more about this week's pack on Vinbaren's Facebook page.