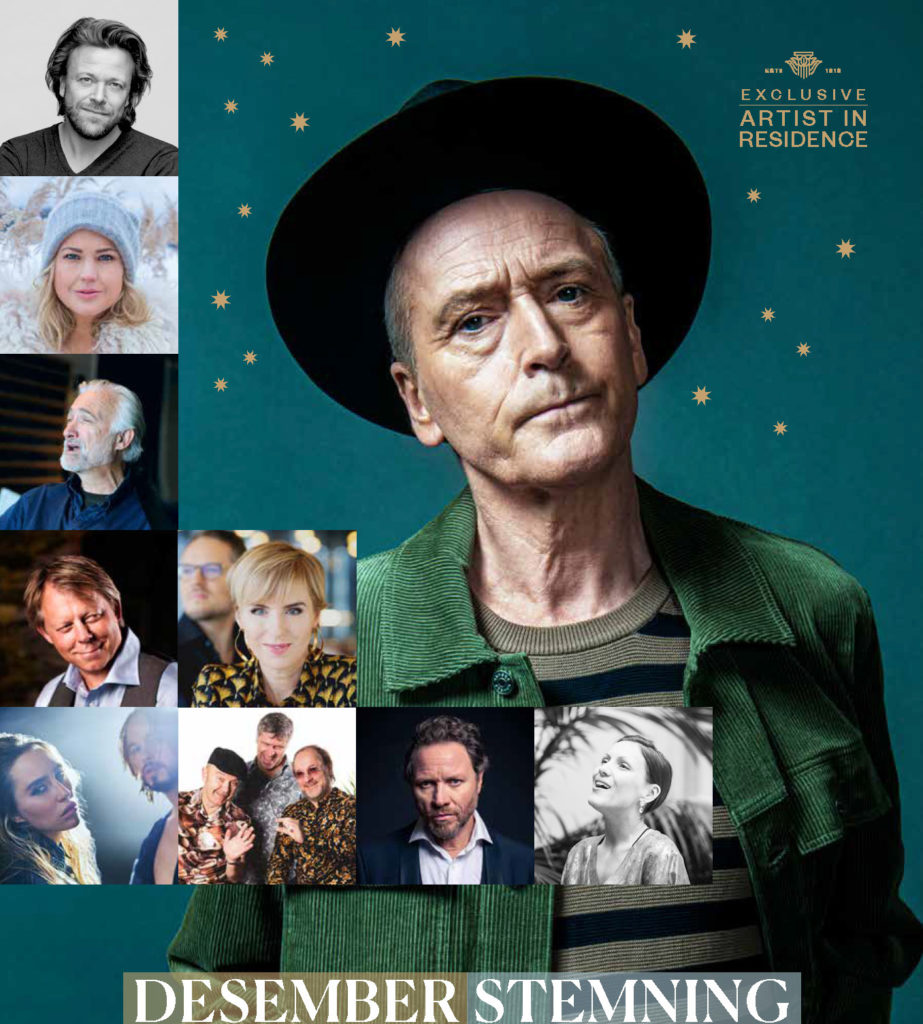 There is a lot to look forward to over the coming months, with exciting visits from new and popular names returning to play intimate concerts in Palmehaven. In December our Artist-In-Residence programme fills up the weekdays, with julebord celebrations (with live music from Britannia Jazz trio) occupying the weekends.
It's set to be another busy, festive and jubilant season, This is the place to be to get you in the mood for Christmas this year!
Artist In Residence December 2021
Kåre Conradi 1-2 December
Helene Bøksle 5 December
Vårres Jul Hans Rotmo 7-9 December
Ole Edvard Antonsen 12 December
Silje Nergaard med Espen Berg 14-16 December
Highasakite 20-22 December
Tre Små Kinesere 26 December
Magnus Grønneberg 27-28 December
Morten Abel 29-30 December
Britannia Superior Swing Orchestra 31 December - 1 January
The ticket includes an aperitif on arrival and a delicious 3-course dinner from Palmehaven's kitchen. The doors open at 7pm.
Looking forward to welcoming you back to another five-star evening in Palmehaven!