Eva Week Skram is an artist who plays to the heart of the Norwegian people, and has established herself as one of the country's most popular artists.
Since beginning to sing in Norwegian, this Sogndal Girl has been a hit all over the country. Her highlights include 'Finne Heim', her first record with Norwegian lyrics, which received brilliant a reception. She has also had many other singles chart on Norwegian radio.
The audience in Palmehaven can look forward to being served favourites such as ''Om du vil', 'Hold meg' and 'Selmas Sang'. She recently released her version of Halvdan Sivertsen's 'Tom snart ti', recorded with KORK in the Oslo Spectrum at Sivertsen's big anniversary concert.
A concert with Eva is like a beautiful and harmonious soundscapes. She will be joined on stage bye her musical partner, husband and guitarist Thomas Stenersen. Together they have played sold-out concerts on many of the country's major stages, such as the Opera and the Central Scene in Oslo, Grieghallen in Bergen and Olavshallen in Trondheim. Eva has a faithful and wide audience - join us for a unique way to see her play and find out why.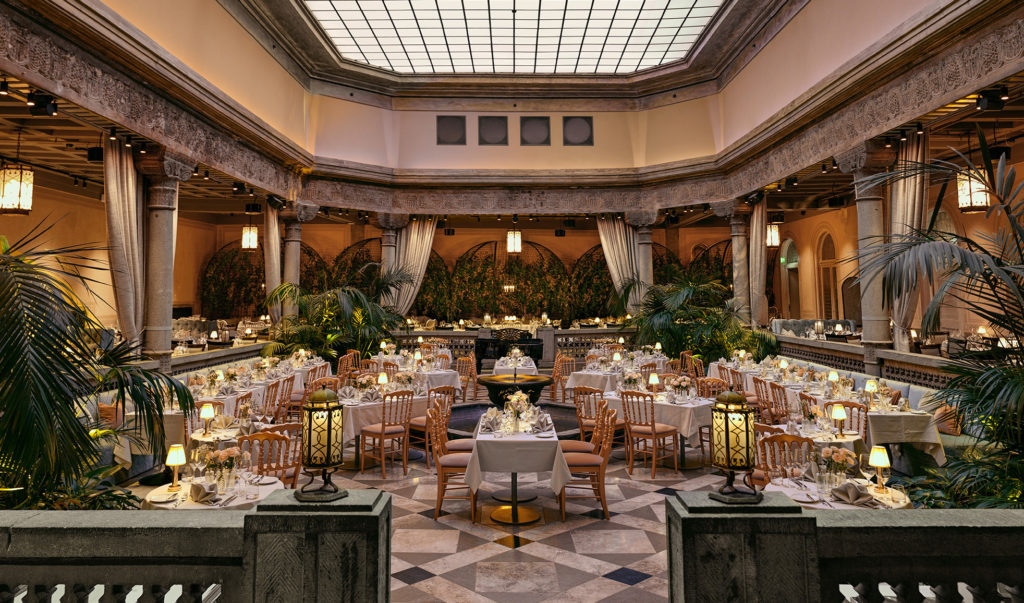 Eva's concerts are part of Britannia's Artist-In-Residence series, which will be taking over Palmehaven this summer. Mini-residencies, with intimate acoustic concerts, playing for several nights in a row. Enjoy being up close with the artists, with great music, fine food and drinks, in a unique atmosphere.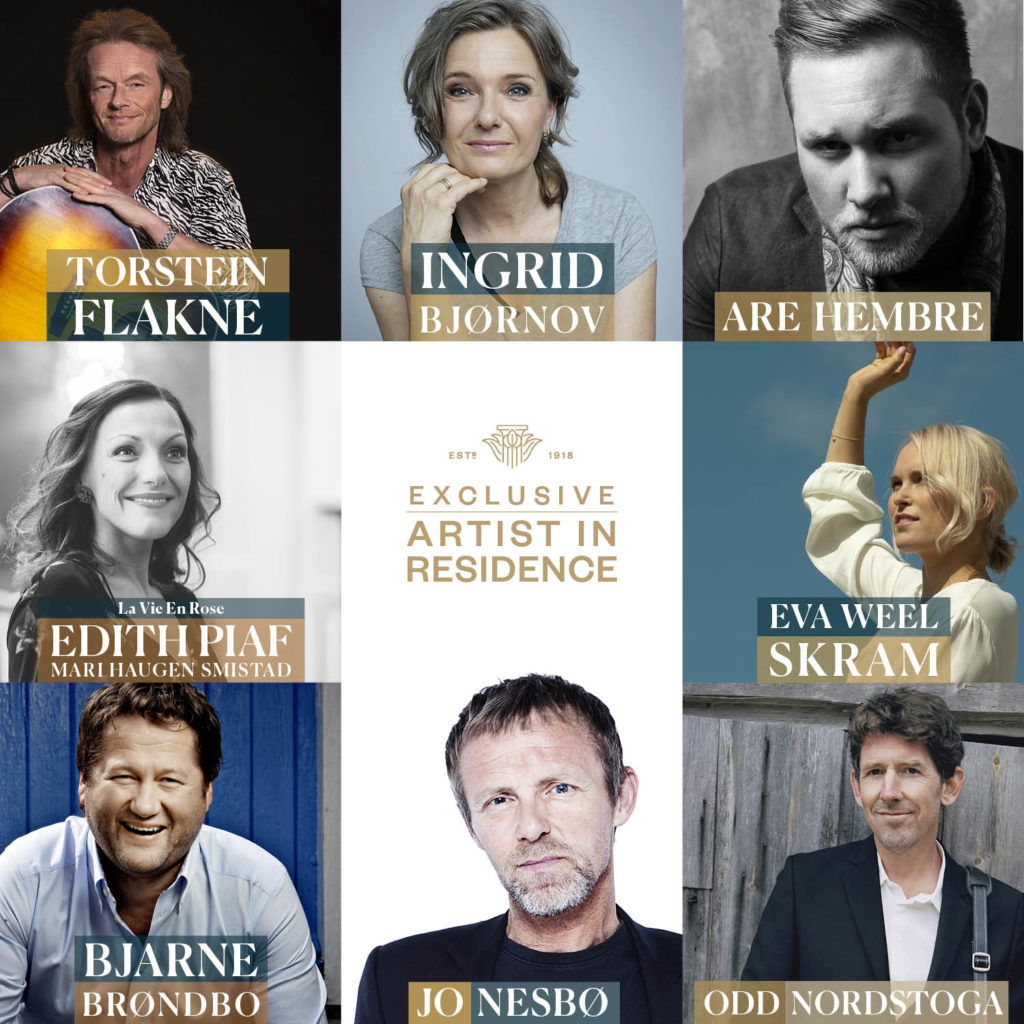 Eva Weel Skram
Friday 31. July, 7.30pm
Saturday 01. August, 7.30pm
Ticket price includes an aperitif and a special dinner; Plateau fruit de mer Britannia, a platter of the best local Norwegian shellfish, served on a classic "plateau" with tasty garnish and sides:
King crab brushed with herb oil
Fresh prawns
Crayfish
Crab from Frøya
Scallops Carpaccio
White wine steamed mussels
Halibut ceviche with coriander, cucumber and pomegranate
Sauce vierge
Aioli with baked garlic and grilled lemon
Browned butter-hollandaise
Vegetable-crudité
Bread from Britannia's bakery.
Alternative cuisine is available for guests who do not eat shellfish and we can accommodate all allergies. Please contact booking@britannia.no to communicate preferences.