Artist-In-Residence (A.I.R.) is an acoustic concert format hosted by Palmehaven, where the artists move into the hotel and play over several evenings, à la Las Vegas. This is a unique opportunity to get close to the artist, while enjoying Britannia's food and drinks, all within the atmosphere of Palmehaven.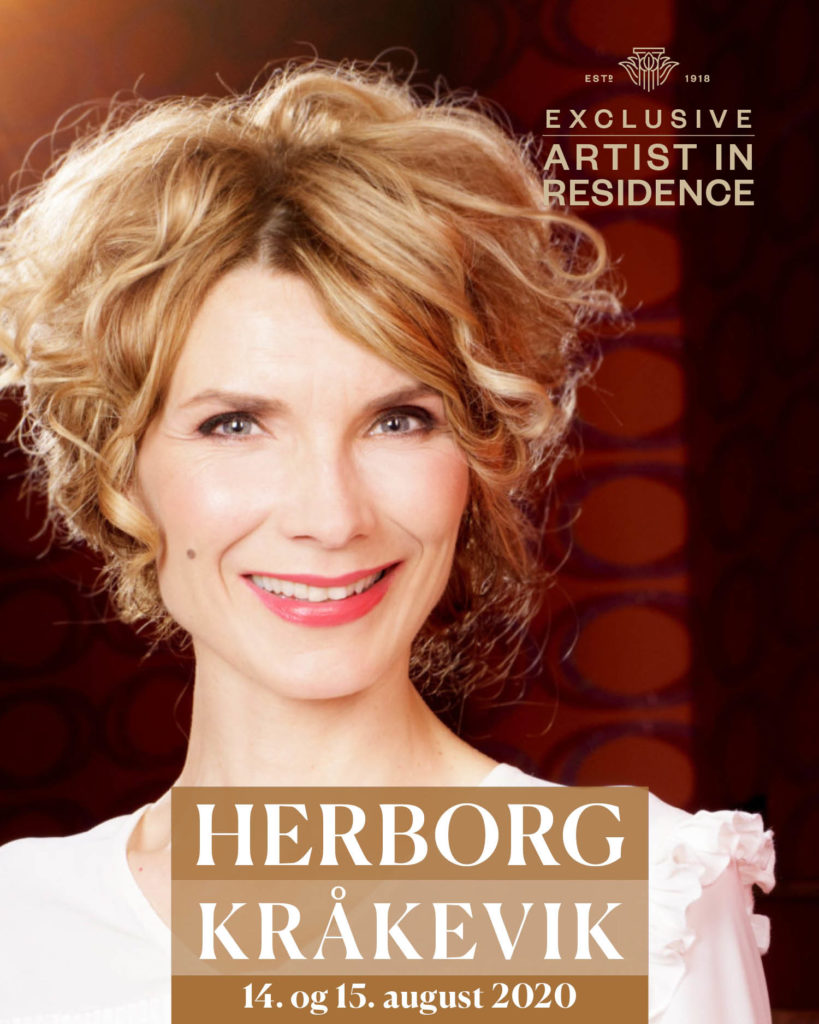 This season's A.I.R. concerts culminates with a mini residency by Norway's cultural queen, Herborg Kråkevik. Well-loved in Trondheim, not least because of making one of the country's best-selling albums Kråkevik's Songbok, together with Trondheim's Soloists, Herborg will be sure to draw a passionate crowd.
Herborg's concerts, which will be performed alongside pianist Tove Kragset, will be extra special as capacity in Palmehaven is limited 120 per night, meaning an extra intimate concert experience. This is an opportunity to witness one of Norway's most beautiful voices in one of the country's most beautiful rooms.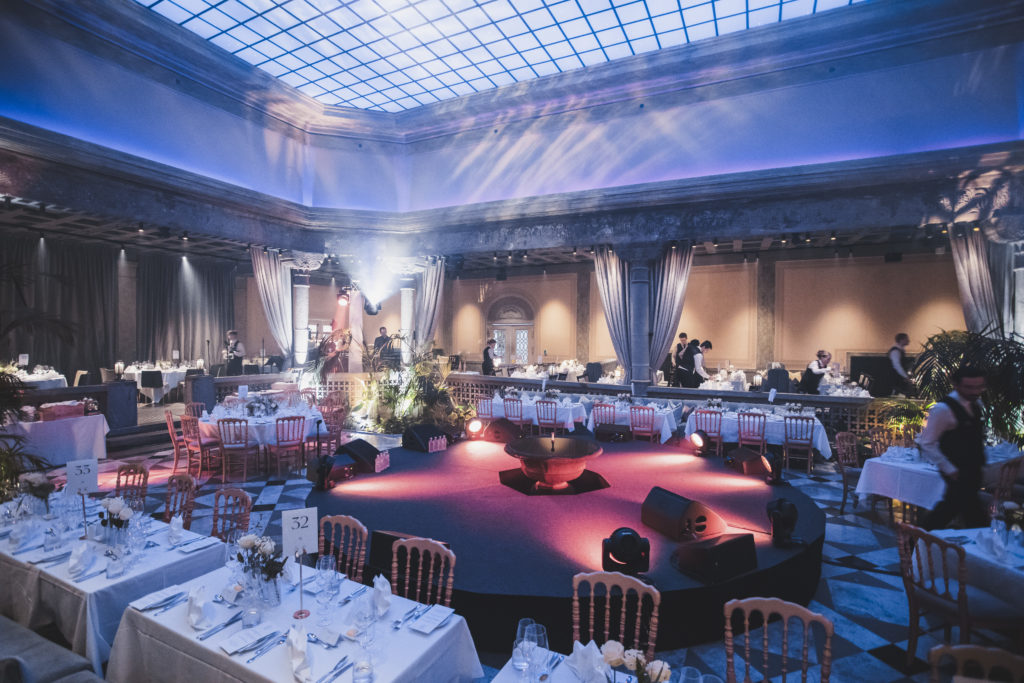 Herborg Kråkevik
Fredag 14. August
Lørdag 15. August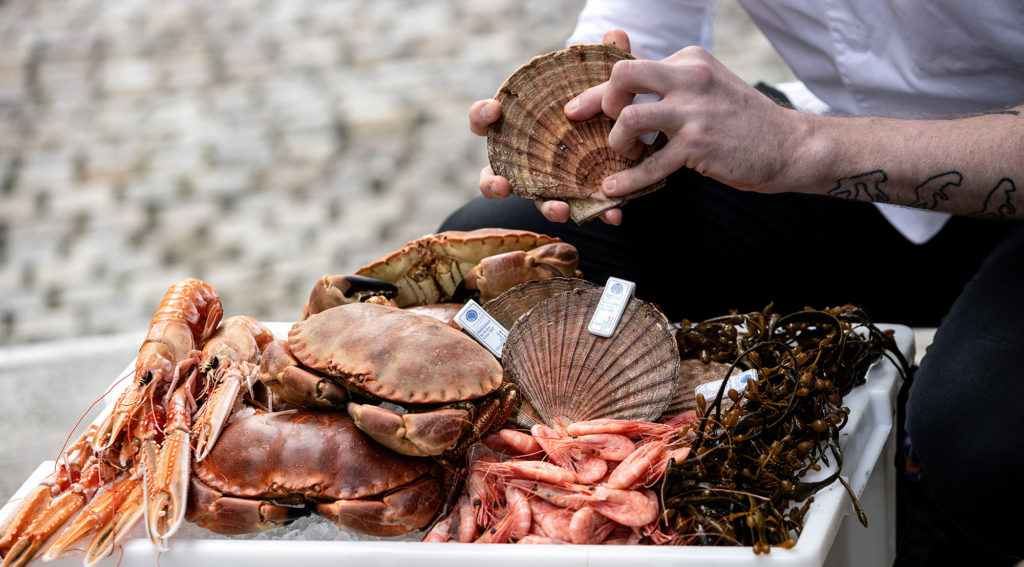 Ticket price includes an aperitif and a special dinner; Plateau fruit de mer Britannia, a platter of the best local Norwegian shellfish, served on a classic "plateau" with tasty garnish and sides:
King crab brushed with herb oil
Fresh prawns
Crayfish
Crab from Frøya
Scallops Carpaccio
White wine steamed mussels
Halibut ceviche with coriander, cucumber and pomegranate
Sauce vierge
Aioli with baked garlic and grilled lemon
Browned butter-hollandaise
Vegetable-crudité
Bread from Britannia's bakery.
Alternative cuisine is available for guests who do not eat shellfish and we can accommodate all allergies. Please contact booking@britannia.no to communicate preferences.