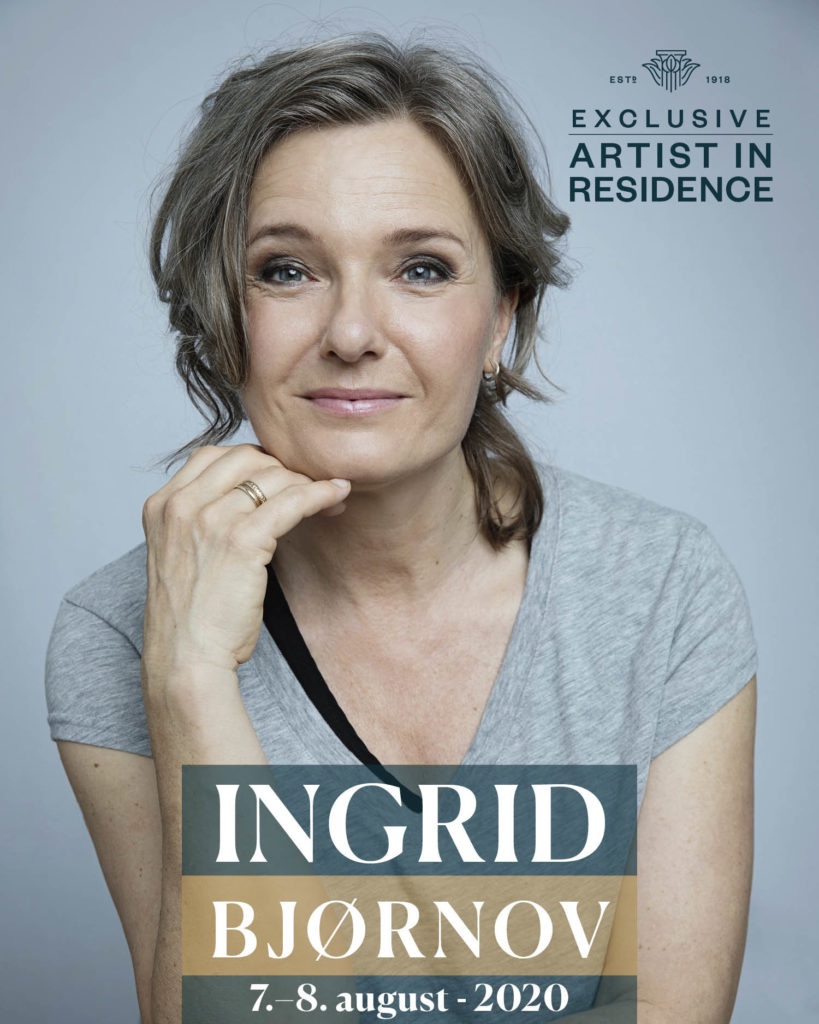 Ingrid Bjørnov has lived several musical lives. She has entertained Norway since 1980, first as half of Dollie (the award-winning eighties pop duo who travelled to London with the musical Which Witch) and then later as composer, chaplain and organiser of theatre and television. She made her debut as a solo artist around the turn of the millennium.
Ingrid plays classical music backwards, she gurgles O mio babbino caro in the original key, and she claims that Benny Andersson and Edvard Grieg are one and the same person.
Ingrid Bjørnov is a skilled presenter, writer and an excellent master of ceremonies. But most of all she is a tremendous musician, who will take the audience by storm when she takes over Palmehaven this August.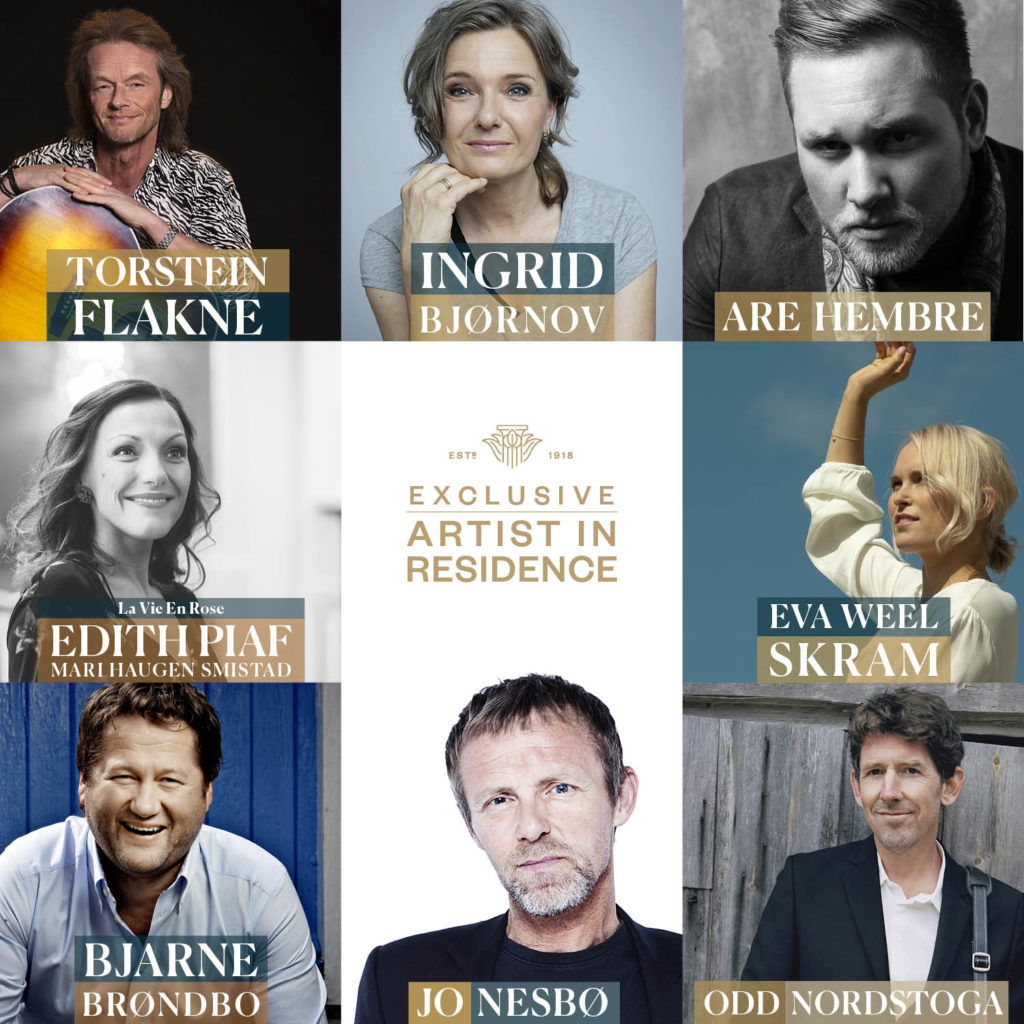 Ingrid Bjørnov
Thursday 6th August, 7.30pm *extra date added*
Friday 7th August, 7.30pm *sold out*
Saturday 8th August, 7.30pm *last few tickets*
Ticket price includes an aperitif and a special dinner; Plateau fruit de mer Britannia, a platter of the best local Norwegian shellfish, served on a classic "plateau" with tasty garnish and sides:
King crab brushed with herb oil
Fresh prawns
Crayfish
Crab from Frøya
Scallops Carpaccio
White wine steamed mussels
Halibut ceviche with coriander, cucumber and pomegranate
Sauce vierge
Aioli with baked garlic and grilled lemon
Browned butter-hollandaise
Vegetable-crudité
Bread from Britannia's bakery.
Alternative cuisine is available for guests who do not eat shellfish and we can accommodate all allergies. Please contact booking@britannia.no to communicate preferences.