For over 25 years, Magnus Grønneberg - as a vocalist and songwriter - has toured the country with the CC Cowboys, and released many albums. In addition, there have been three solo albums - the latest in collaboration with daughter Hanna Maria Grønneberg.
For two nights in Palmehaven, alone with his guitar, Grønneberg will perform well-known and slightly more unknown songs from his career. Songs which, as he himself puts it, will be performed "as they were written and played at the kitchen table".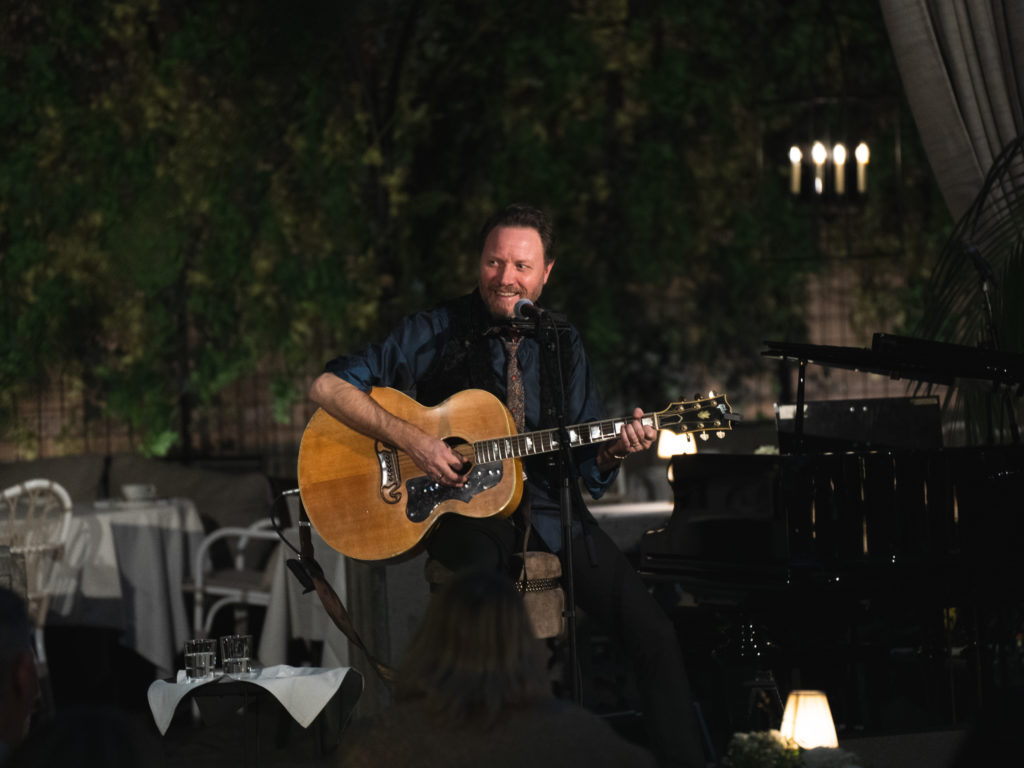 Monday 27th December, 7pm
Tuesday 28th December, 7pm
The ticket price includes an aperitif on arrival and a luxurious three-course meal. There is table service throughout.
Meny
Halibut mosaic, cucumber, horseradish cream and dill oil
**
Beef tenderloin from the Røros region, pumpkin, Jerusalem artichoke and spicy sauce
**
Profiteroles aux craquelin, lemon and fluffy cream cheese and raspberry sorbet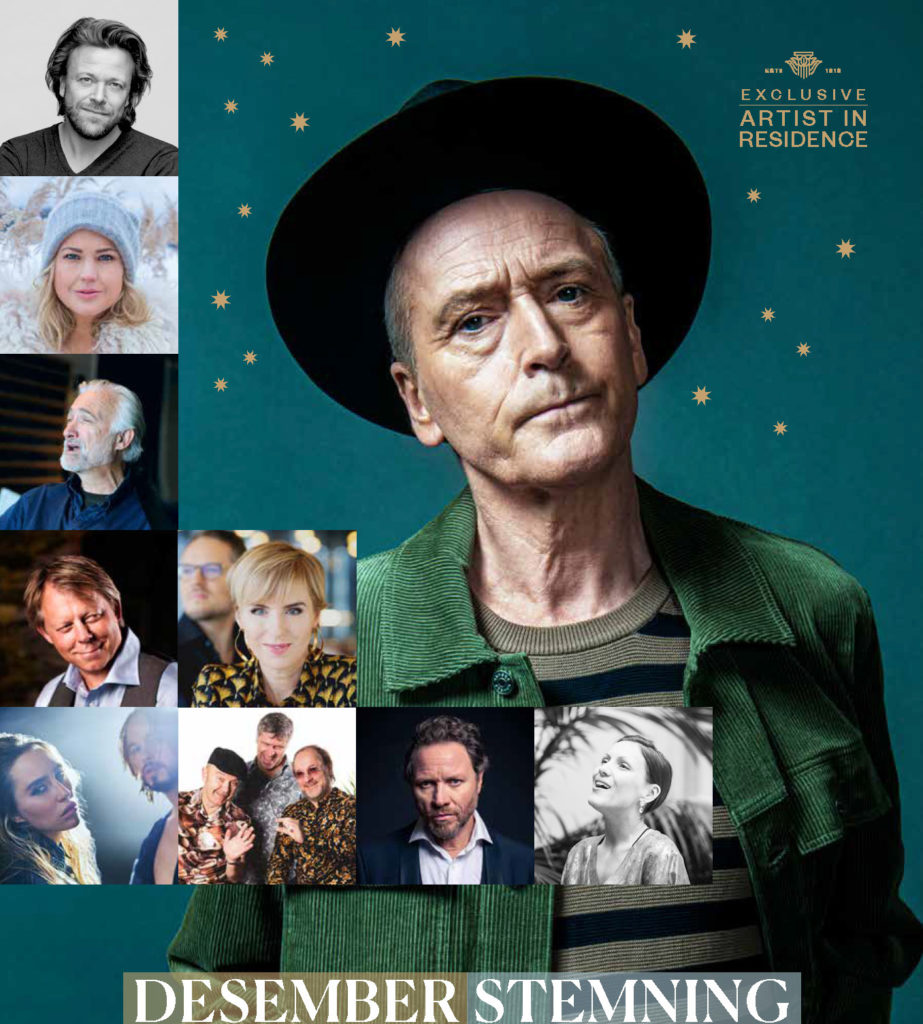 If you would like to sit with guests who have purchased tickets separately, please contact us directly to make arrangements. If there are any allergies to be taken into account in relation to the menu, please inform us and we will provide a specially-customised menu. All information is sent to: hovmester@britannia.no.
Doors to Palmehaven open at 7pm. If you would like to arrive earlier, we ask you kindly to reserve a table in either Britannia Bar or Vinbaren. You are also welcome to use our conference lobby as a waiting area. The wardrobe is found on the basement level, accessed through the lobby.
For the complete experience, you make accommodation at the hotel, with a five-star breakfast and entrance to our spa & fitness included in the price. Find your hotel room here.