Following his fantastic, sold-out concert in Britannia Hall in 2019, Morten Abel finally returns to Britannia, this time for a mini-residency in Palmehaven between Christmas and New Year's Eve.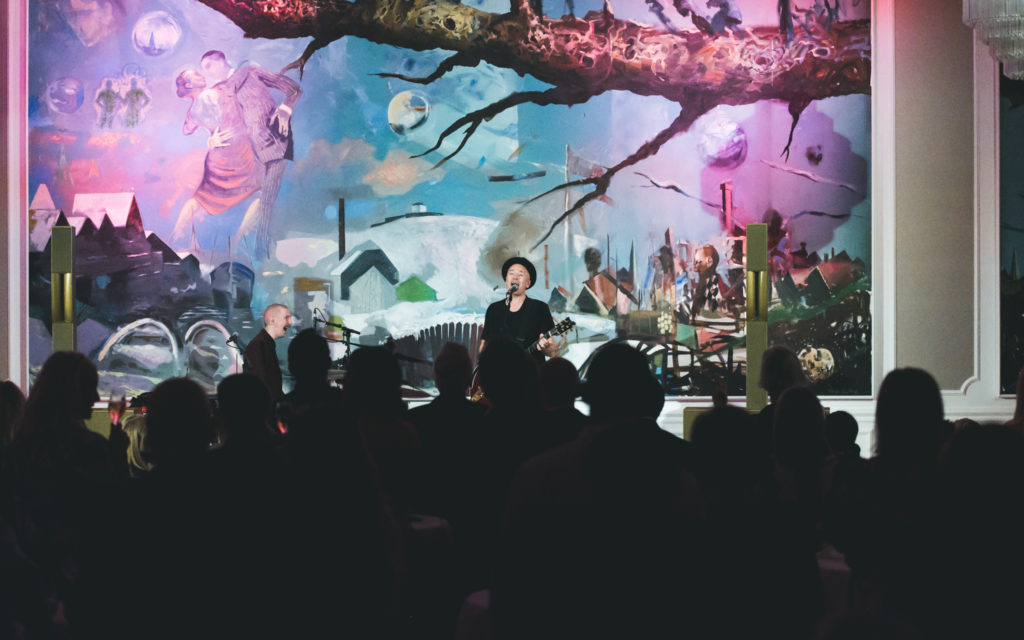 Morten Abel has over 40 years of experience as a songwriter and artist. With over 600,000 albums sold and as many as 5 Spellemann awards, he has long been considered an institution in Norwegian music. From 'Mods' to 'The September When' via 'Peltz', and not least as a solo artist, Morten Abel is a musician who is constantly renewing himself.
This autumn you get a unique opportunity to experience Morten Abel up close and personal.
"We have long wanted to do something in a smaller format," says Morten Abel, ahead of his exclusive concert in Britannia Hotel September 2019. "It's incredibly exciting, like starting a band for the first time."
Wednesday 29th December, 7pm
Thursday 30th December, 7pm
The ticket price includes an aperitif on arrival and a luxurious three-course meal. There is table service throughout.
Meny
Halibut mosaic, cucumber, horseradish cream and dill oil
**
Beef tenderloin from the Røros region, pumpkin, Jerusalem artichoke and spicy sauce
**
Profiteroles aux craquelin, lemon and fluffy cream cheese and raspberry sorbet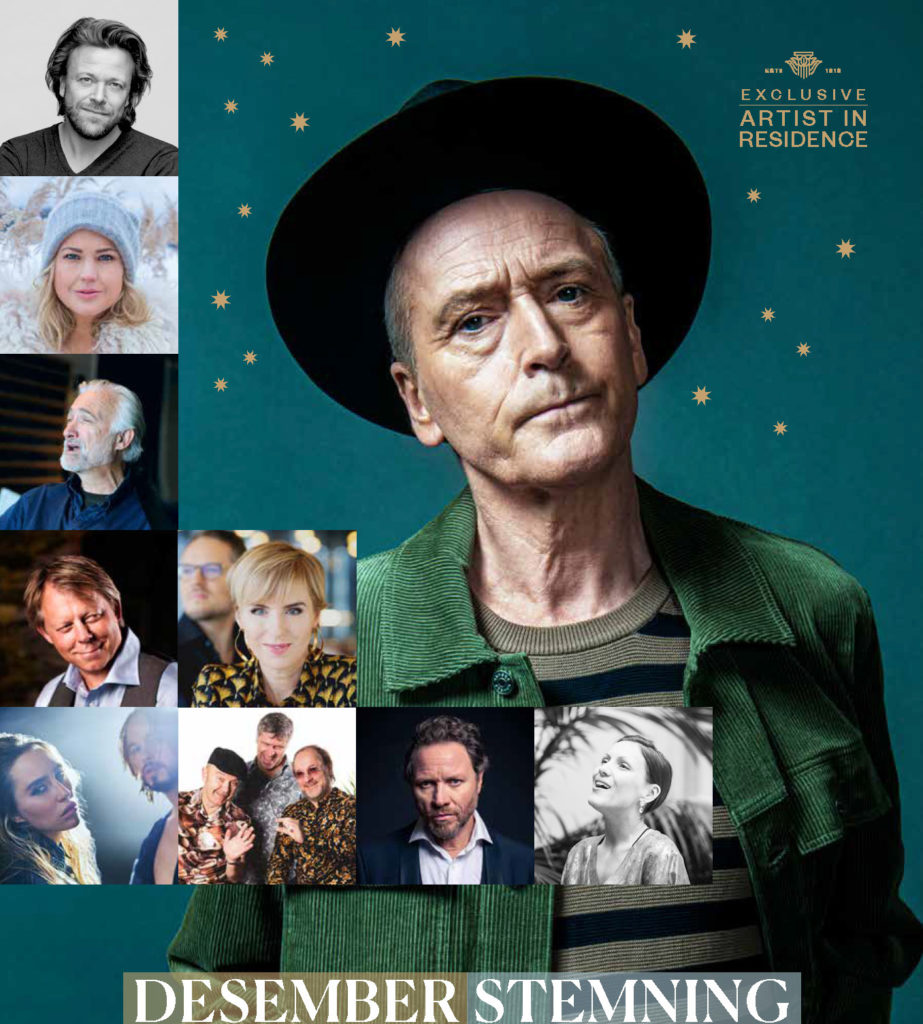 If you would like to sit with guests who have purchased tickets separately, please contact us directly to make arrangements. If there are any allergies to be taken into account in relation to the menu, please inform us and we will provide a specially-customised menu. All information is sent to: hovmester@britannia.no.
Doors to Palmehaven open at 7pm. If you would like to arrive earlier, we ask you kindly to reserve a table in either Britannia Bar or Vinbaren. You are also welcome to use our conference lobby as a waiting area. The wardrobe is found on the basement level, accessed through the lobby.
For the complete experience, you make accommodation at the hotel, with a five-star breakfast and entrance to our spa & fitness included in the price. Find your hotel room here.