Speilsalen Executive Head Chef, Christopher Davidsen, is hosting a unique event on 27th July, where nine award-winning chefs from the Nordics will treat guests to a spectacular culinary journey.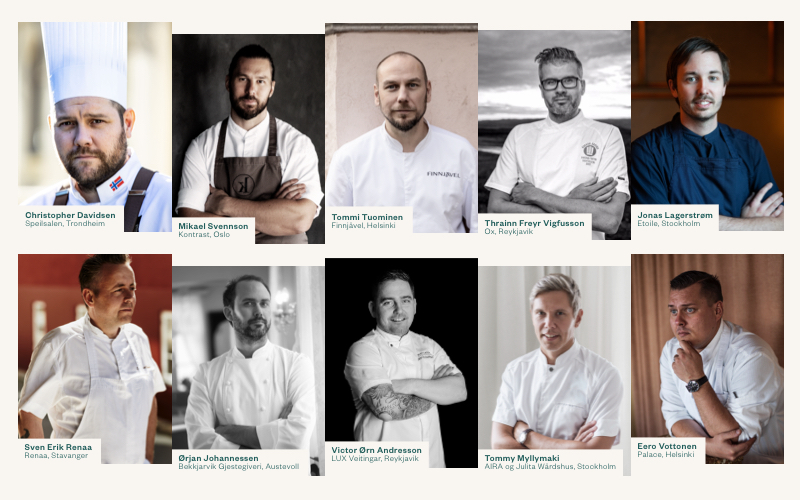 The Nordic Chef Dinner will bring together nine of the very best chefs from Norway, Sweden, Finland and Iceland to create a fantastic 11-course menu, served in Palmehaven and Speilsalen.
Nordic Taste Dinner Chefs
Eero Vottonen - Palace restaurant ** (Helsinki)
Tommi Tuominen - Finnjävel Salonki * Demo* (Helsinki)
Victor Ørn Andresson fra LUX Veitingar (Reykjavik)
Thrainn Freyr Vigfusson - Ox * og Sumac (Reykjavik)
Jonas Lagerstrøm – Etoile * (Stockholm)
Tommy Myllymaki – Aira * (Stockholm)
Mikael Svennson – Kontrast * (Oslo)
Sven Erik Renaa - RE-NAA ** (Stavanger)
Ørjan Johannessen - Bekkjarvik Gjestgiveri (Austevoll)
Christopher W. Davidsen – Speilsalen * (Trondheim)
The Nordic chefs hold an impressive eleven Michelin stars between them, not to mention countless medals from Bocuse d'Or and other prestigious championships.
Each chef will serve a signature dish based on their own food philosophy and inspired by the menu at their restaurant. Each will showcase the very best ingredients that Norway and the Trøndelag have to offer.
Guest can look forward to a seafood-bonanza, with oysters, prawns, scallops, crayfish, scallops, king crab, turbot, halibut and wild salmon among the ingredients to be served.
The Nordic Taste Dinner will be a unique dining experience. An entire evening with eleven dishes made by the best chefs in the Nordics.

Christopher Davidsen, Executive Head Chef Speilsalen.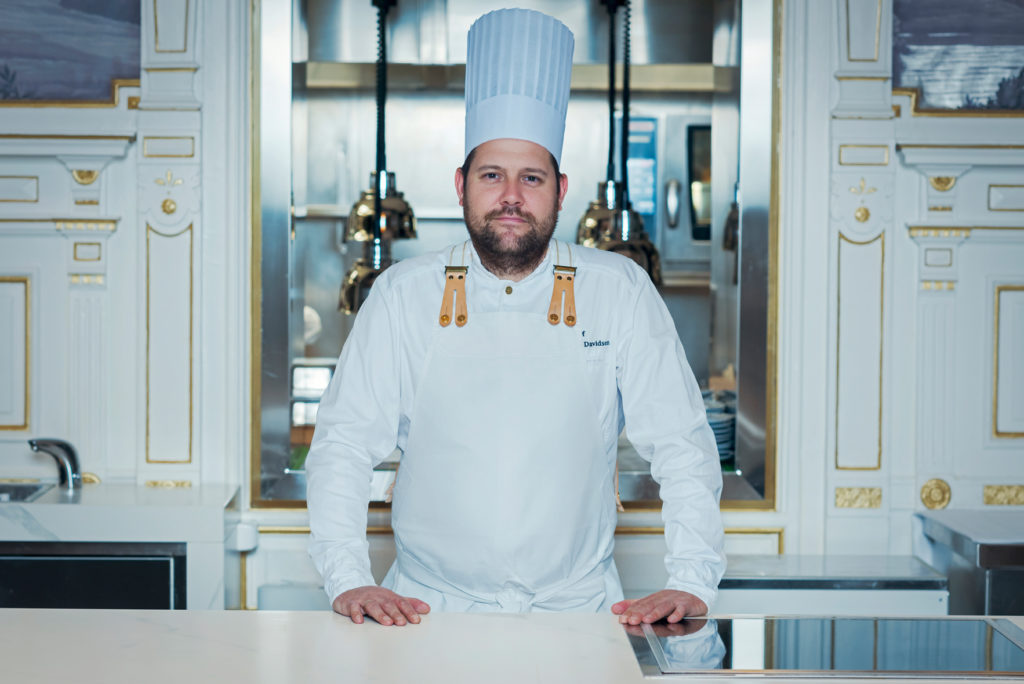 We are looking forward to a very special evening of gastronomy, where our esteemed guests will experience the cuisine of some of the Nordic region's most renowned chefs, all under the same roof in Trondheim.
(*This event is fully booked)