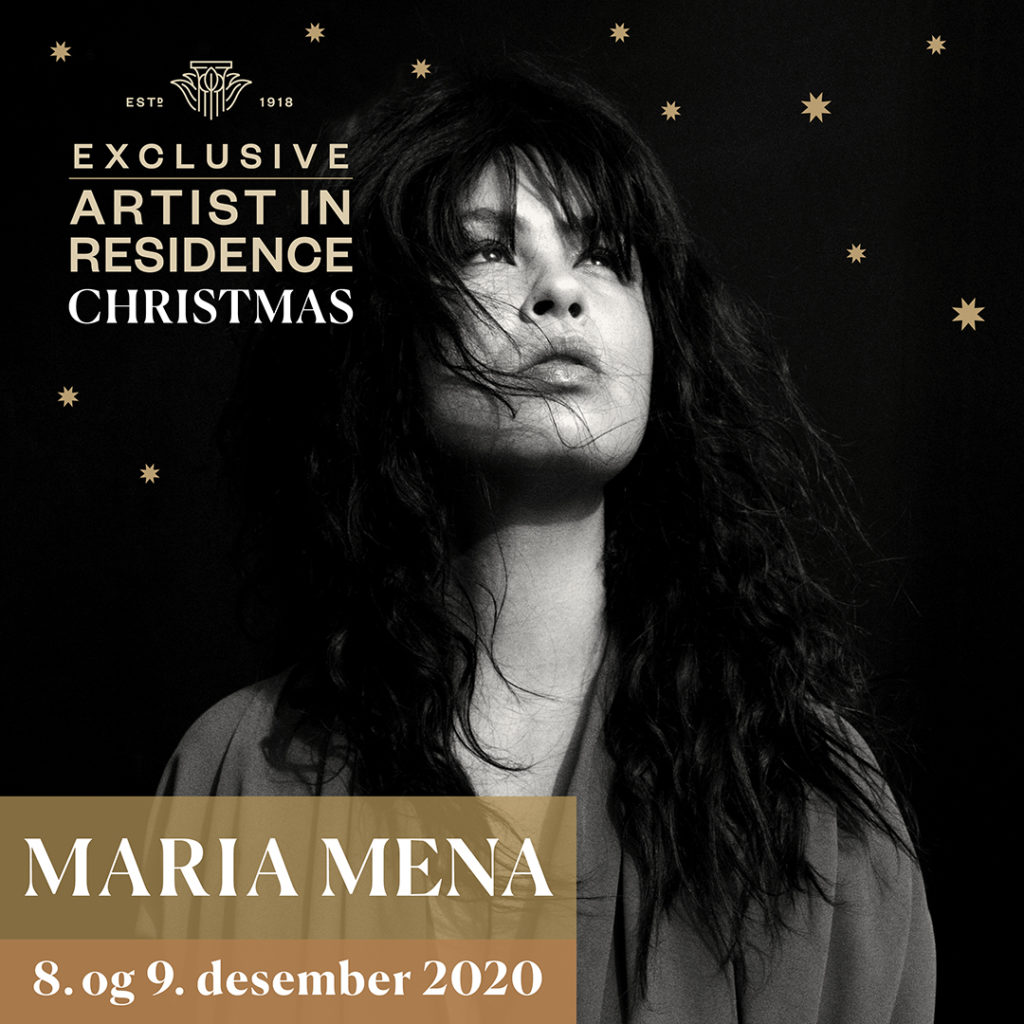 Maria Mena came shot to fame as a 16-year-old back in 2002. Since then, she has gone on to earn a large international audience.
Alongside her 7 albums, Maria also became popular for her modern (Norwegian) take on the Christmas classic "Home for Christmas" in 2010. When she comes to Palmehaven in December she will perform a selection her many hits and is sure to bring a wonderful Christmas atmosphere to the venerable banquet hall.
Tuesday 8th December, 7.30pm *sold out*
Wednesday 9th December, 7.30pm *sold out*
The concerts are part of Britannia Hotel's Artist In Residence series, where famous artists move into the hotel and host a series of performances, mini residencies, à la Las Vegas. The intimate concerts have limited tickets, ensuring an experience where the audience are close and personal with the artist(s) themselves.
The ticket price includes an aperitif on arrival and a luxurious three-course meal, where you have the option to choose between a class Christmas meal or lutefisk for the main course.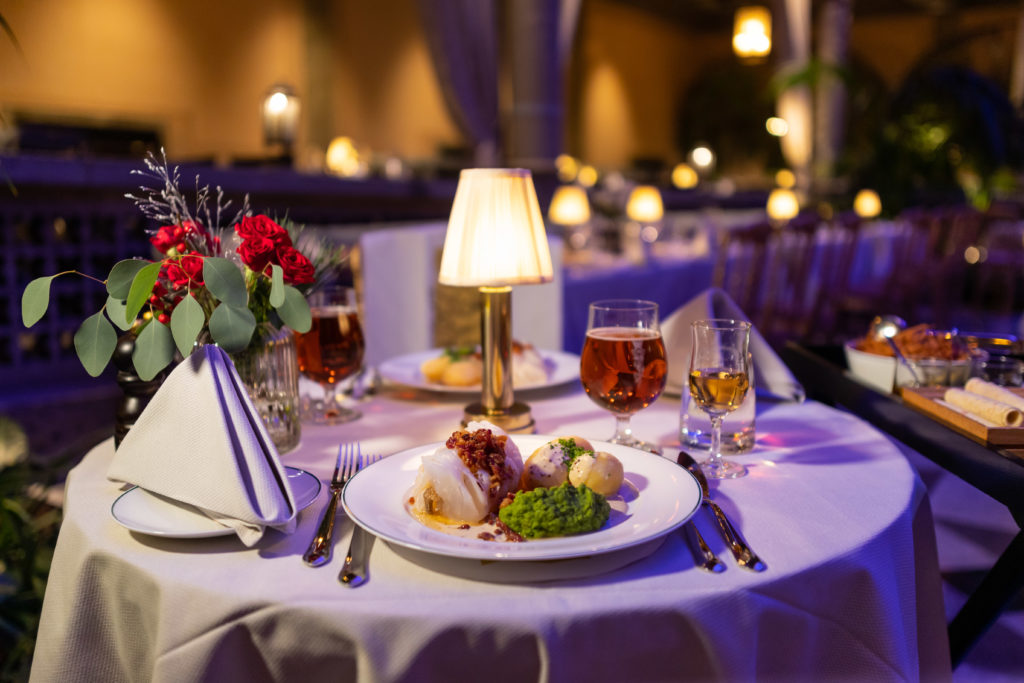 Artist In Residence Christmas Menu
Aquavit-cured trout, served with whipped Røros sour cream with horseradish, crispy rye, 'Brilliant' trout caviar and dill.
Choice of main course:
Option 1: Britannia's Classic Christmas serving. Crispy ribs, Christmas sausage and meatballs. Sweet and aromatic red cabbage, prunes and apple. Served with Christmas sauce and almond potatoes.
Option 2: Lutefisk with traditional accessories.
Dessert: Classic Créme Caramel
If you would like to sit with guests who have purchased tickets separately, please contact us directly to make arrangements. If there are any allergies to be taken into account in relation to the menu, please inform us and we will provide a specially-customised menu. All information is sent to: hovmester@britannia.no.
For then complete experience, you make accommodation at the hotel, with a five-star breakfast and entrance to our spa & fitness included in the price. Find your hotel room here.