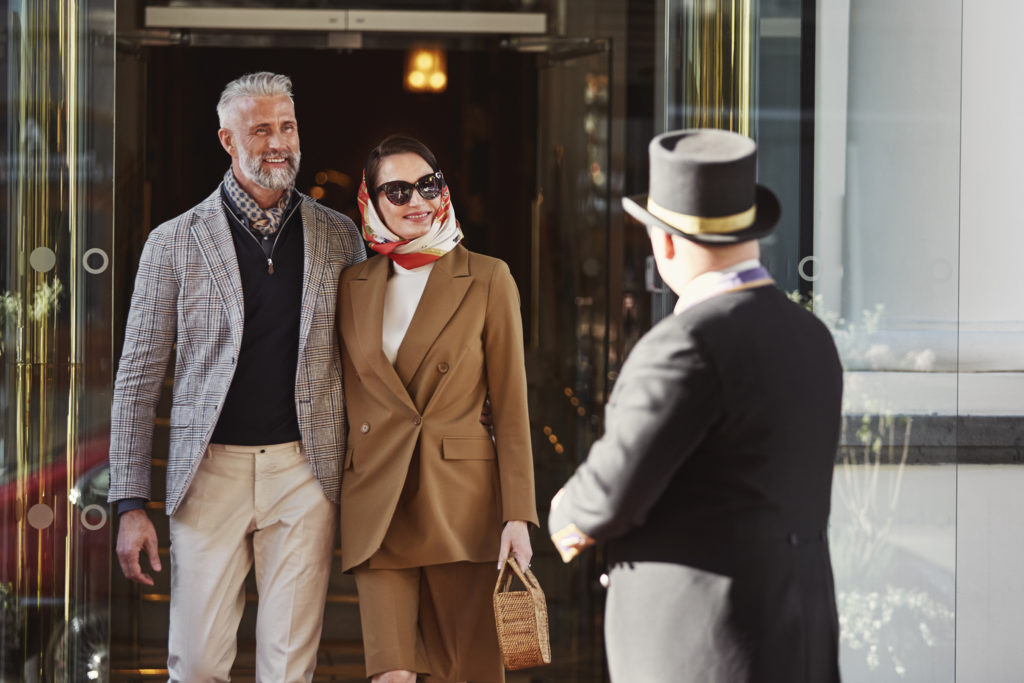 There are several reasons to choose Trondheim as this year's destination for your summer holidays, and we are proud to be one of them. 
There is a saying that the joy is in the journey. We undoubtedly agree as some of the most beautiful journeys may include a memorable stay at the elegant Britannia Hotel. Welcome to days and evenings packed with five-star experiences.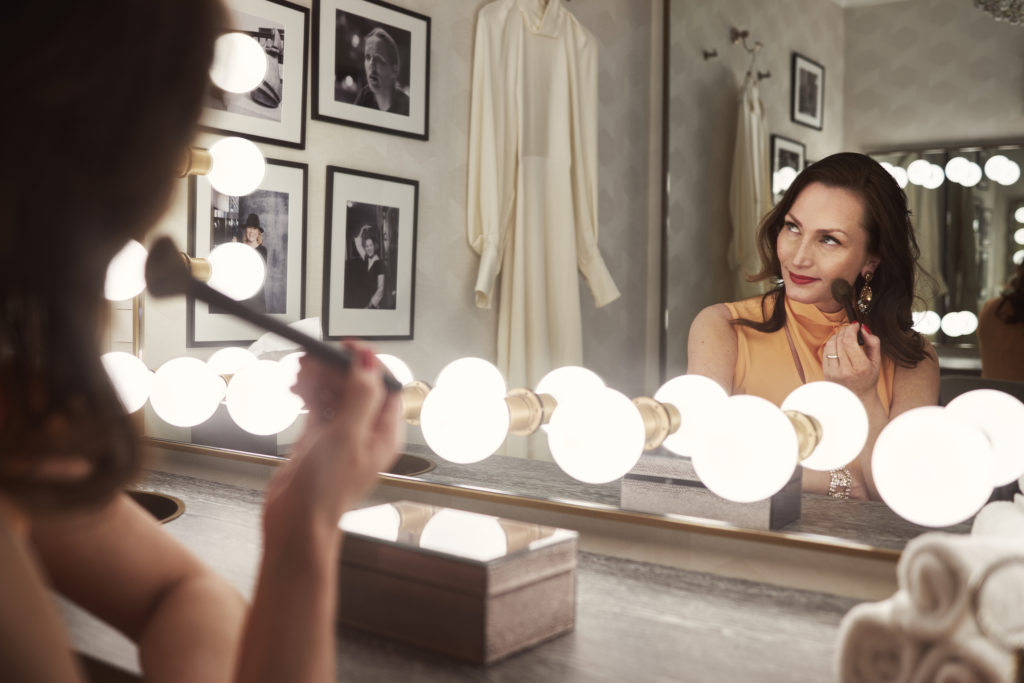 Sweet dreams, sleep tight 
A beautiful and peaceful bedroom is essential in order for you to have the most pleasant stay. At Britannia Hotel, you have all the facilities needed for exceptional comfort as should be expected of a five-star, international hotel. Enjoy a perfect night's sleep in one of our elegant rooms with high-ceiling, handcrafted Hästens beds, 100% cotton linen and down duvets and pillows from Norvegr. Our suites are elegantly decorated with plush furniture, Carrara marble bathrooms and bathroom amenities from historic British producer D. R. Harris or Maison Francis Kurkdijan. The rooms and suites are individually designed and vary in sizes. Here you must choose the one that suits you.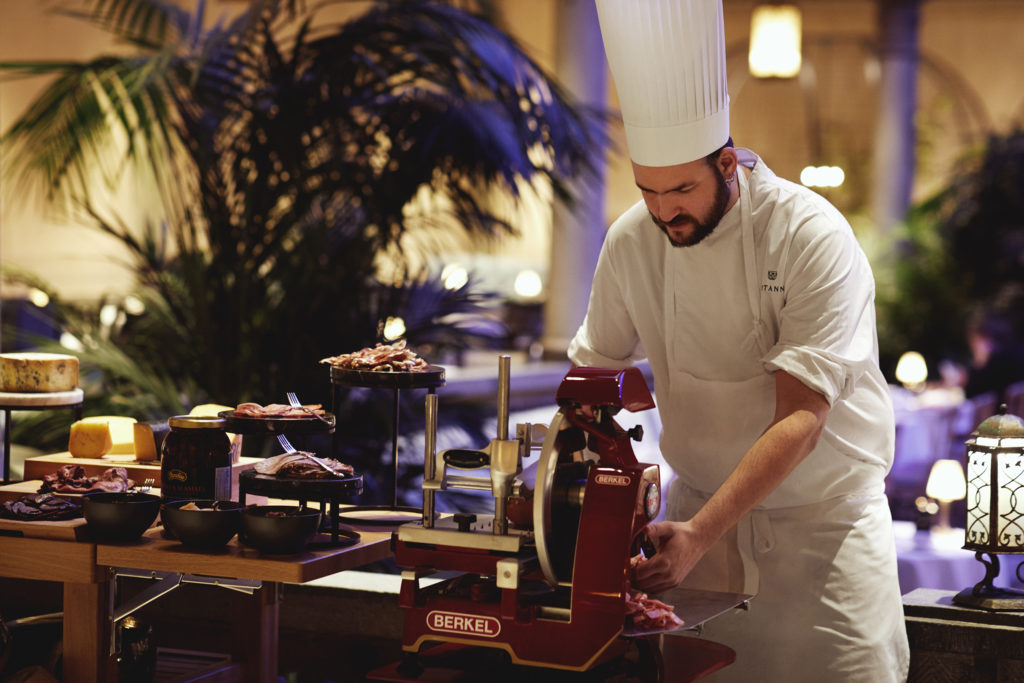 Mornings without an alarm
Nothing is better than waking up to a delicious, varied breakfast with many exciting choices. Start the day with five-star dining between the palm trees in the venerable Palmehaven, accompanied by live piano music. Our breakfast was named one of the two best in Twinings Best Breakfast in 2019 and is further improved now. The good international reputation is solely due to our chefs' dedicated focus on the good, local ingredients, a genuine interest in sustainability and a creative approach to preparing traditional dishes. If you wish, we can also arrange for the breakfast to be served in your room.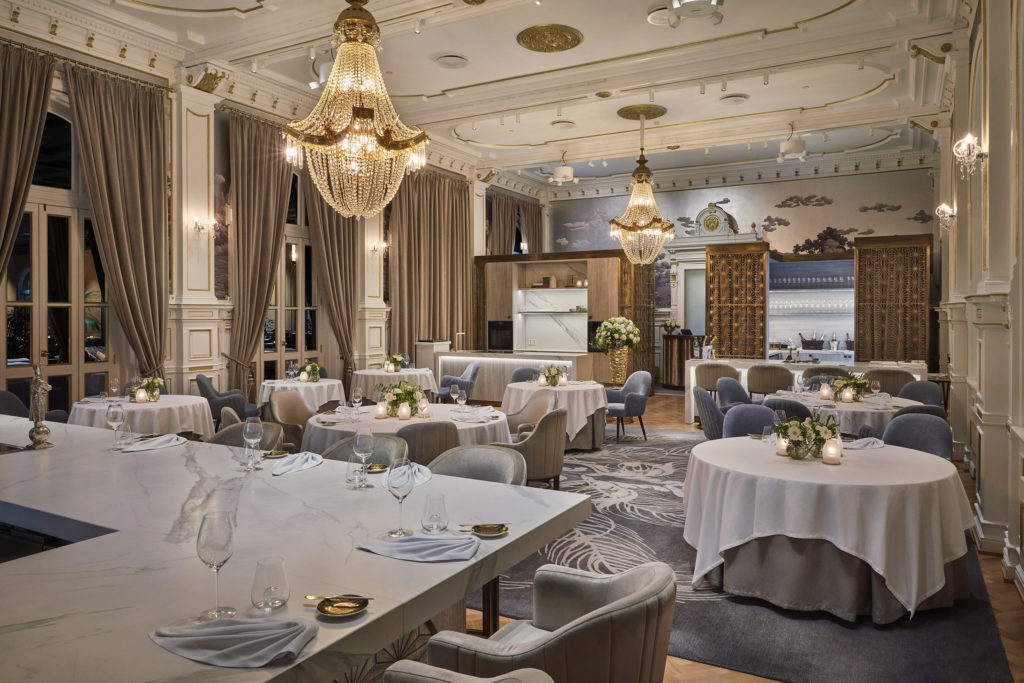 First-class Restaurant House 
Britannia Hotel is a destination in its own right. A restaurant house in Trondheim, catering to all preferences and palettes. Whether you are in the mood for a fine dining experience, Afternoon Tea, or something delicious in one of our more informal options, Britannia has a venue for all occasions.
The vibrant Brasserie is an elegant little piece of Paris in the middle of Trondheim, full of life and stir, with a love of French cuisine added with a touch of America. In the hotel's basement, you can grill steak over open flames on exotic table grills. Choose from a wide selection of quality meat, fresh fish, vegetables, sauces and accessories and be your own grill master. The Michelin-starred restaurant, Speilsalen (the 'Mirror Hall'), is closed from 4. July and reopens on the 28. July. Speilsalen was named Norway's best restaurant in 2020 and is nominated for the Nordic Prize in 2021. Here you will find the Nordic region's only Caviar bar, a great chef's table and a menu offering the finest handpicked Norwegian produce prepared with the utmost care and respect. No detail is overlooked, and taste is the foremost goal of every effort. To complement the head chef's creations, the four-time Norwegian wine sommelier champion Henrik Dahl Jahnsen is in charge of wine and other beverage pairings. Every Saturday we offer Champagne lunch.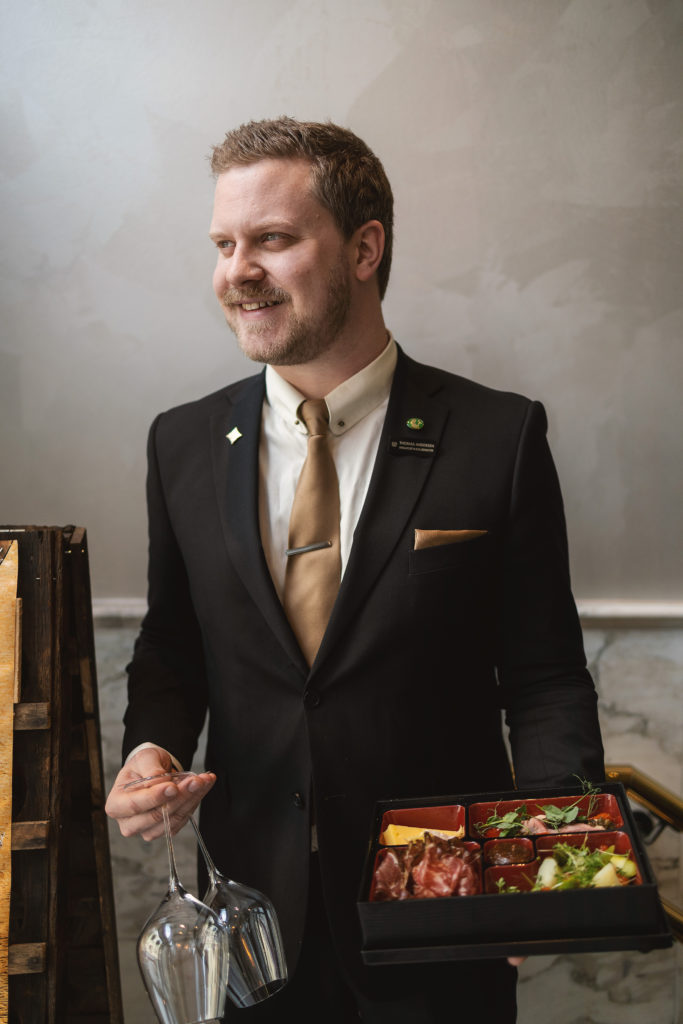 Home is where the Wine is
Britannia's Vinbaren (The Wine Bar) is a living cellar. A bar and three wine tasting rooms lined by 10,000 of the world's best bottles. To step down into this sacred space is to immerse yourself in the broadest selection of wines found anywhere in Norway. Let the wine be accompanied by the finest cured meats, freshly baked sourdough bread, cheeses and the house's homemade Rooftop honey. Served by some of the greatest sommeliers in the region. Here lies the opportunity to taste some of Britannia Hotel's finest wines. 
In order to establish the collection, Britannia scoured producers from all over the world, acquiring bottles not on the market anywhere else and securing exclusive vintages. Vinbaren is a destination for both experts and beginners, making it the perfect meeting place for our guests. It has an excellent selection of French, Spanish and Italian wines and an even more impressive array from other wine-producing countries like Portugal, Lebanon, the USA, South Africa, et al. Our knowledgeable sommelier will be happy to find the wines tailored to your taste, bottle by bottle or glass by glass.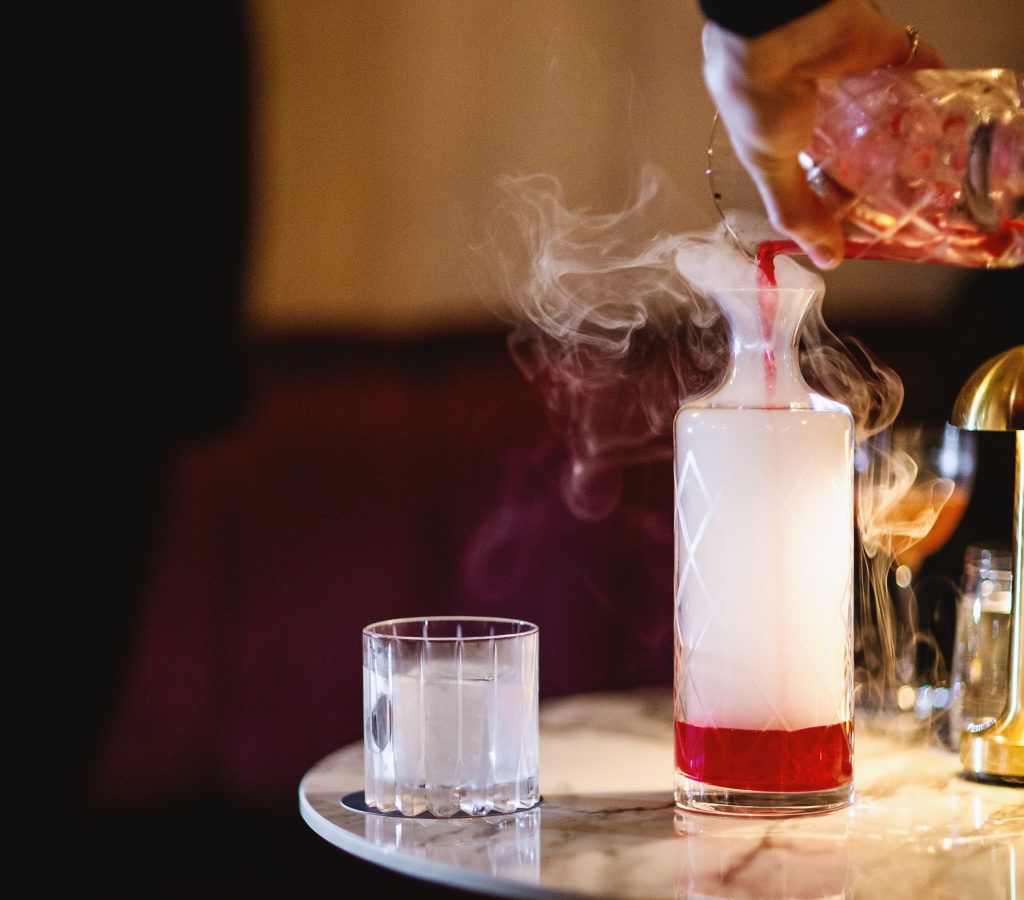 End your evening in the timeless, sophisticated and elegant – yet comfortable and social – Britannia Bar. Serving the classics to perfection, alongside an amazing array of signature cocktails, Britannia Bar reflects the history of the city and the hotel.
Head Bartender at Britannia Bar, Øyvind Lindgjerdet, has created a series of signature cocktails inspired by stories as weird and wonderful as government-approved piracy during the Napoleonic Gunboat Wars, the role of fish in bringing an end to Norwegian prohibition and the influence of a teetotal highway patrol officer named Leif Olsen.
Enjoy these stories and more in our cocktail bar with luxurious settings where excellence is experienced in every sip, so much you might need a double round…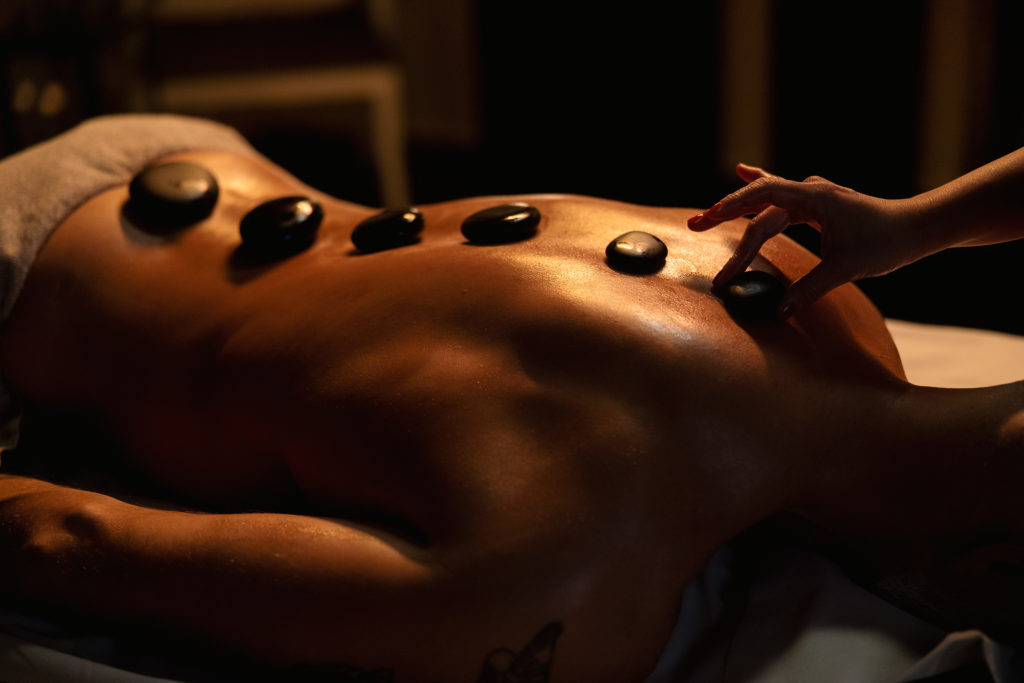 Exquisite Spa and Wellness Area
As a guest of Britannia Hotel, you will, of course, have free access to our Spa and wellness departments. Here you can take some well-deserved time off in beautiful, soothing surroundings with a broad and diverse selection of spa treatments from body massages and facials to waxing, manicures and pedicures. A large swimming pool, saunas, ice pool, relaxation area, mineral pool and a spacious fitness room provide good opportunities for both relaxation and replenishment of energy.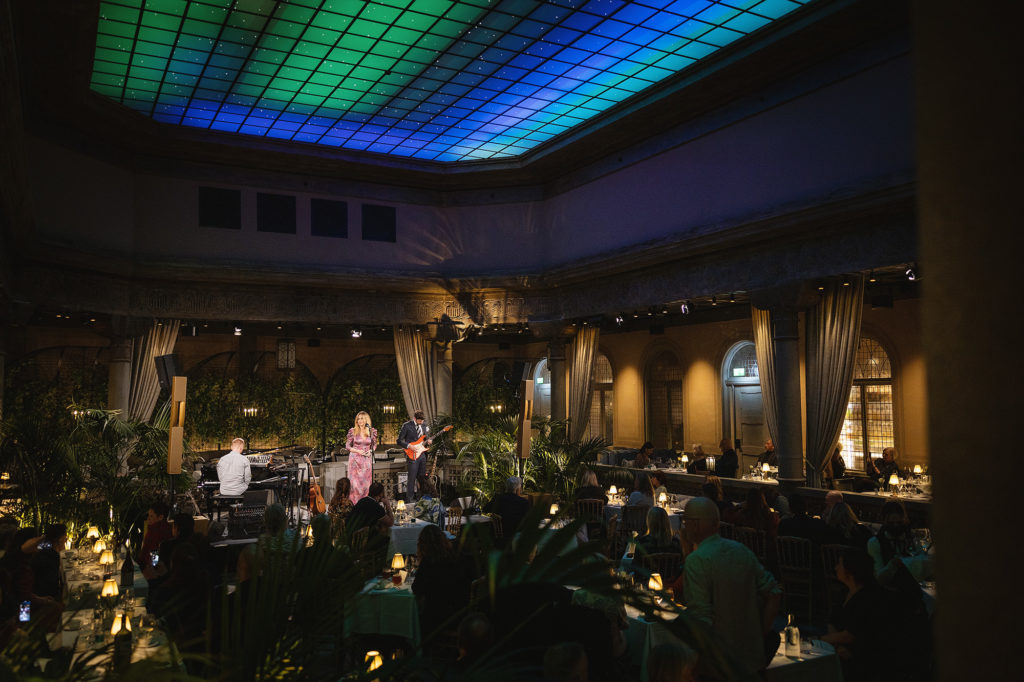 Memorable Cultural Experiences
This summer, we invite you to a series of fantastic concerts in Palmehaven with national and local artists, including Jo Nesbø, Marion Ravn, Ingrid Bjørnov and many more. Palmehaven offers a unique atmosphere for concerts. Sit close to the artists, enjoying live music, world-class food and exceptional drink service. A terrific interaction between setting, music and cuisine.
The ticket includes 'Plateau fruit de mer Britannia', a spread of the world's best seafood for each table. The platter consists of the best local Norwegian shellfish, served with tasty garnish and accessories. If you prefer a 3-course dinner, we have an exquisite menu built on the best of the season's harvest.
Alternative cuisine is available for guests who do not eat shellfish, and we can accommodate all allergies. Please contact booking@britannia.no to communicate preferences.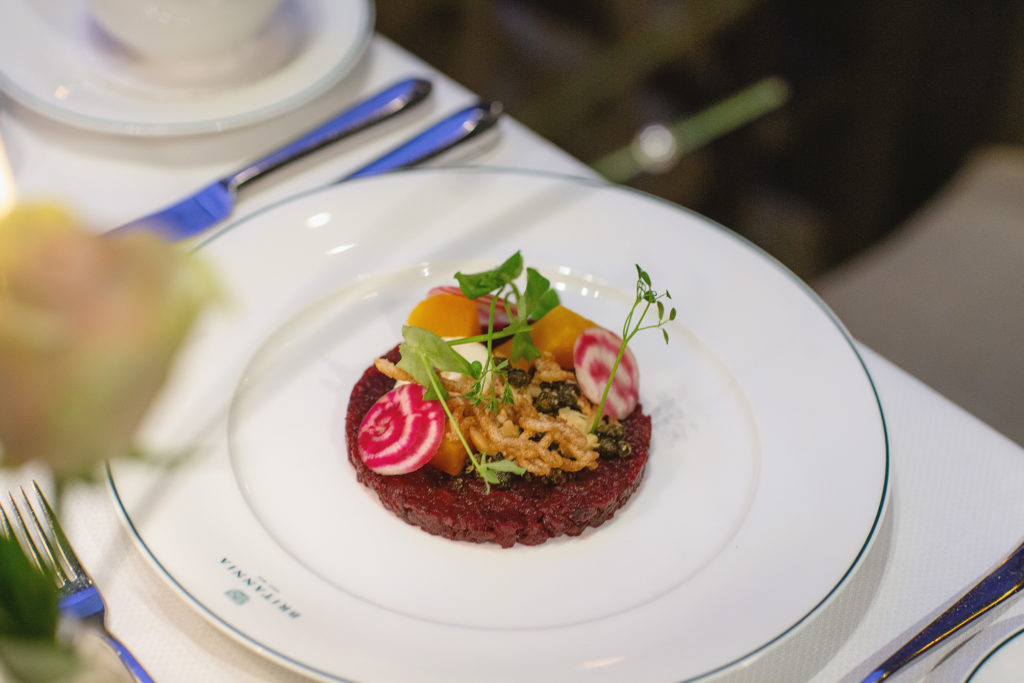 This year's summer concerts:  
29-31 July; Maria Haukaas Mittet and Lars Bremnes
5-7 August; Bettanita (Bettan and Anita Skorgan)
12-14 August; Ingrid Bjørnov
Book your ticketsArtist In Residence here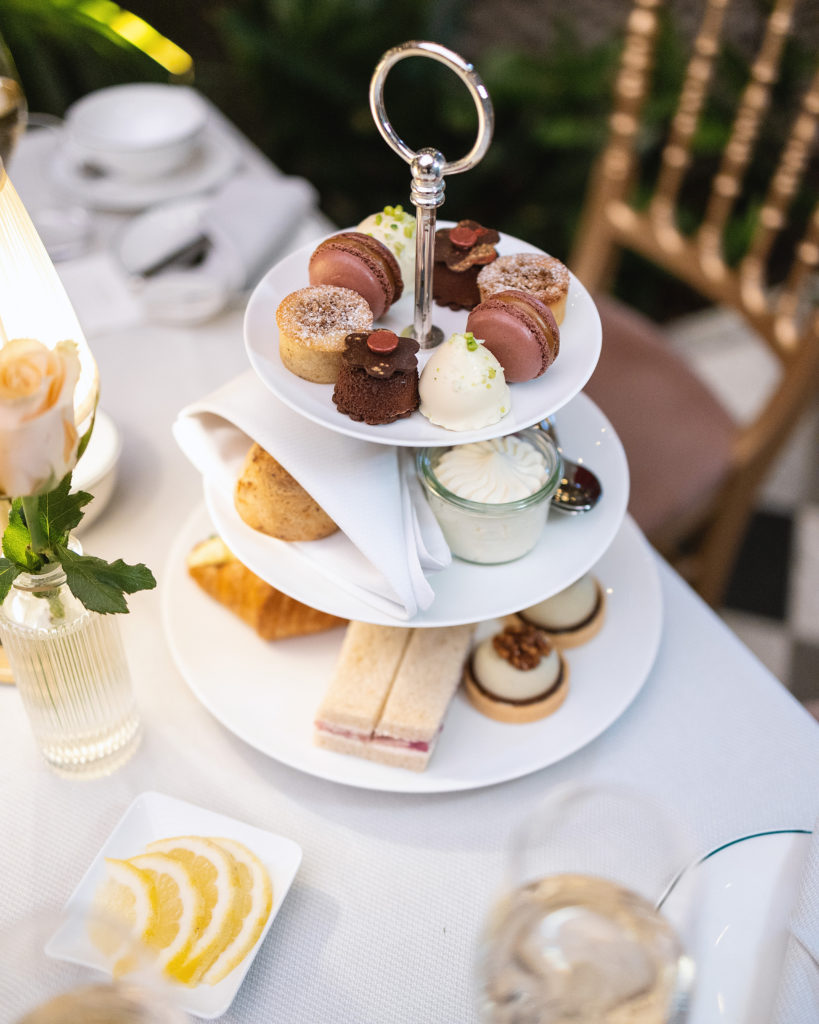 You, me and a cup of tea…
Welcome to a tea party with beautiful candelabra and flour-thin porcelain. Britannia Hotel has been serving Afternoon Tea in a classic, British style since 1870, and in recent years interest in the royal snack has exploded. Afternoon Tea served in the historic Palmehaven is now one of our most popular attractions. Experience sweet and savoury temptations on a tiered cake stand. Bubbles are also an option, either in the form of Champagne or sparkling apple juice.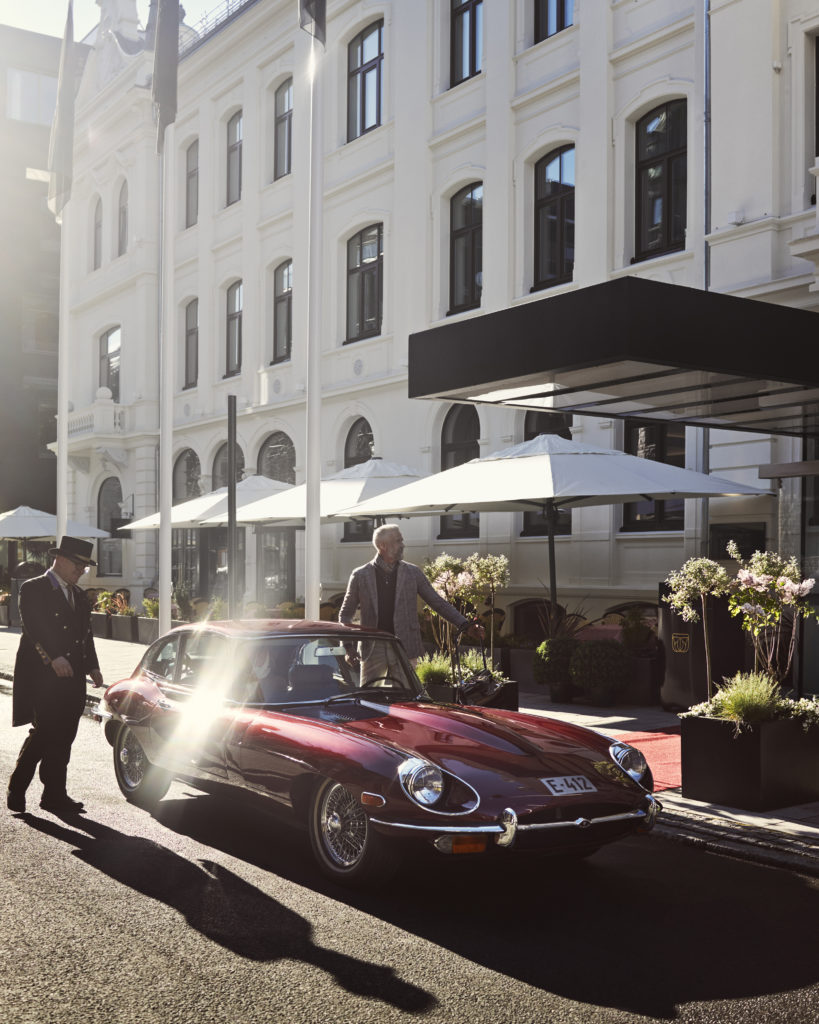 Perfectly located in the heart of Trondheim
Trondheim houses some of Trøndelag's most famous sights, cosy shopping streets and a number of quality restaurants and bars with local specialities. Nidaros Cathedral is an impressive sight, just a short stroll from the hotel. Bakklandet, with its charming wooden houses and small design shops, is an international attraction. The same is true of Rockheim, the National Museum of Popular Music and the Archbishop's Palace by the Cathedral. All things considered, the city is a tasteful mix of history, art and technology. Our Concierge is happy to tailor a stay for you and can assist with everything from booking tables, experiences, tickets to theatre-train-boat-museums and car rental.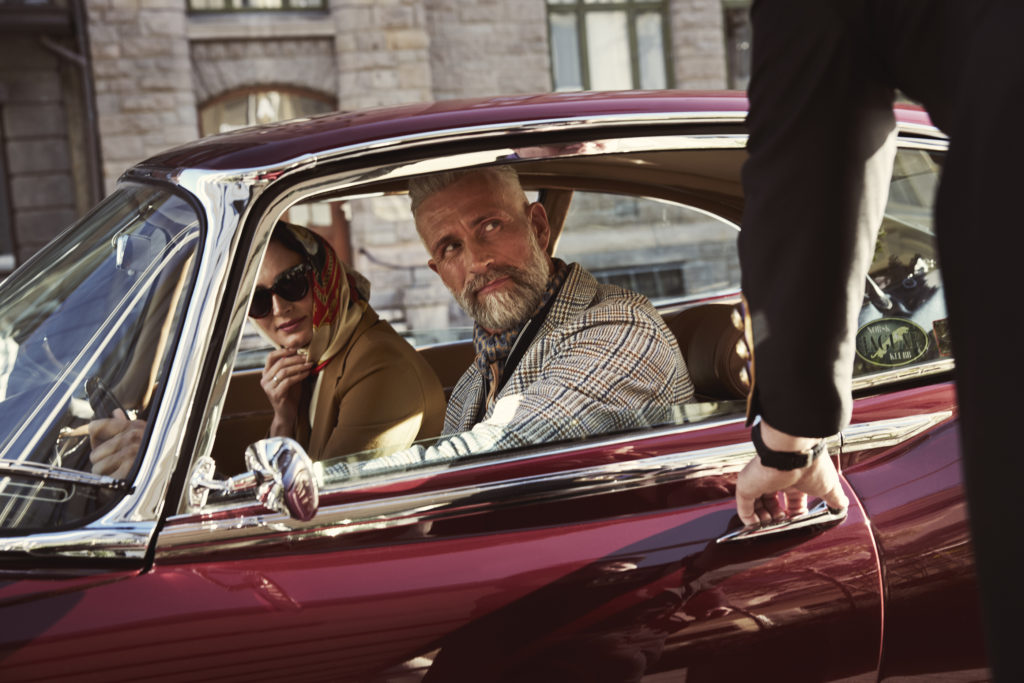 Britannia Hotel is situated in the heart of Trondheim city centre, easily accessible, whether you are travelling by car, plane or train. If you arrive by car, we offer valet parking in our private garage, where our Doormen welcomes you at the main entrance and drives down the car for you while you check in. If you want to be picked up at the airport or at the train station, you can book our own electric London Cab.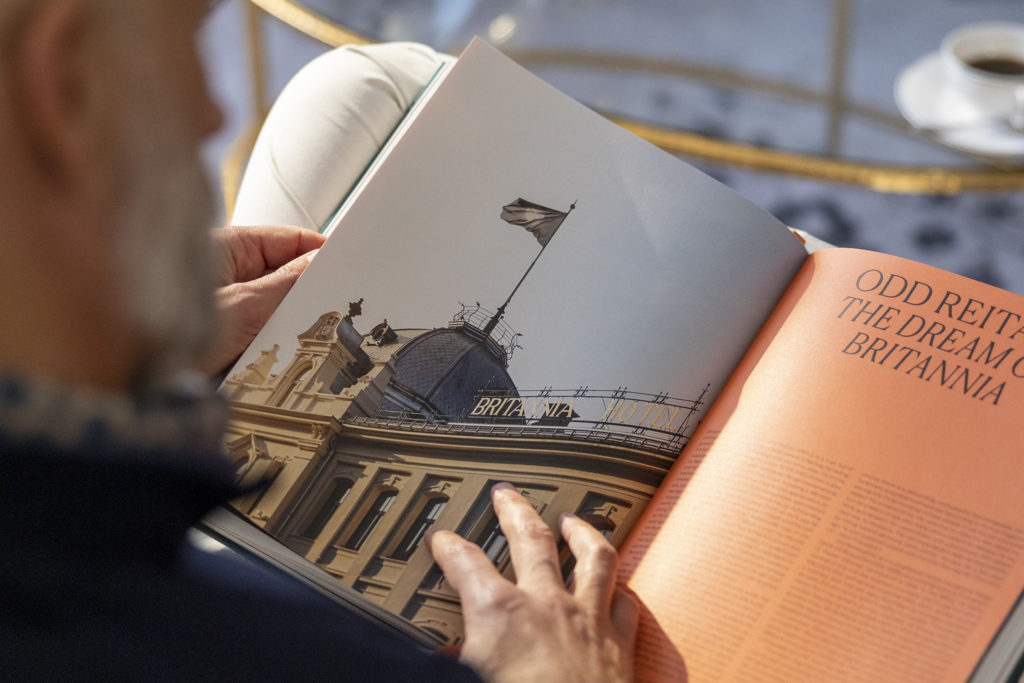 Finally, we encourage all our guests to visit the Wine Bar's Delicatessen department and our Britannia Shop in Spa. Here you will find a number of the house's exclusive products. Feel free to bring a memory in the form of homemade honey, locally produced coffee, fragrant soaps and wellness products, soft bedding, caviar, Britannia's anniversary book and other exciting products for your home. If you want to gift someone special an experience of a lifetime, we also have gift cards available. We hope you have a fantastic summer à la Britannia and look forward to welcoming you.