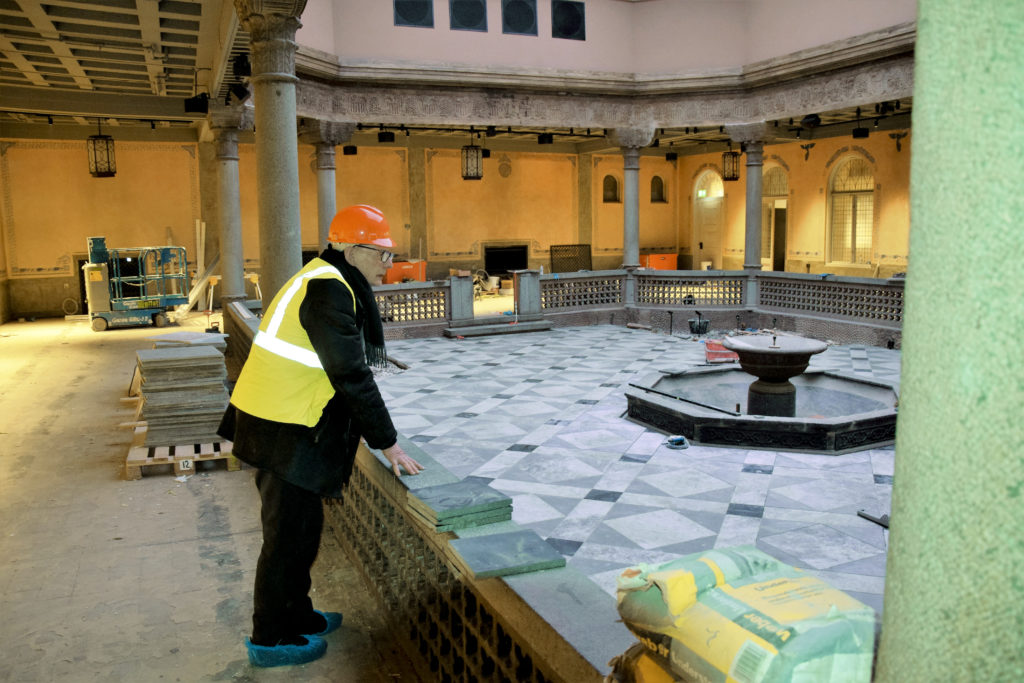 Håkon Bleken is Norway's foremost contemporary artist and one of the country's most significant cultural personalities. At 90 years old, the Trondheim native continues to paint on the colossal canvas of his life.
Indeed, no living Norwegian artist can point to a more significant and lasting career than Bleken, the œuvre de sa viefor which King Harald awarded Bleken the Commander of St. Olav's Order, the Norwegian knighthood. His works have been purchased by major museums across Norway and the world.
Bleken is Britannia Hotel's first artist in residence, reflecting the hotel's desire to introduce guests to genre defining Norwegian contemporary art. There will be several more artist to follow, including musician Ingebjørg Bratland in September. For Bleken's residency an original book will be made on the artist and the exhibition.
Bleken's exhibition opens on June 13th, 2019 and will contain several of the artist's masterpieces from over the years, as well as newer paintings. All works will be for sale and graphic prints are being produced specifically for the Britannia Hotel exhibition.
"When Britannia Hotel invited me to exhibit for the reopening of the hotel, I decided to make an exhibition showing all aspects of my artistry, with the exception of embellishments and book illustrations," explains Bleken. "I want this exhibition, with paintings, charcoal drawings, pastel drawings and graphics to be my finest exhibition for many years."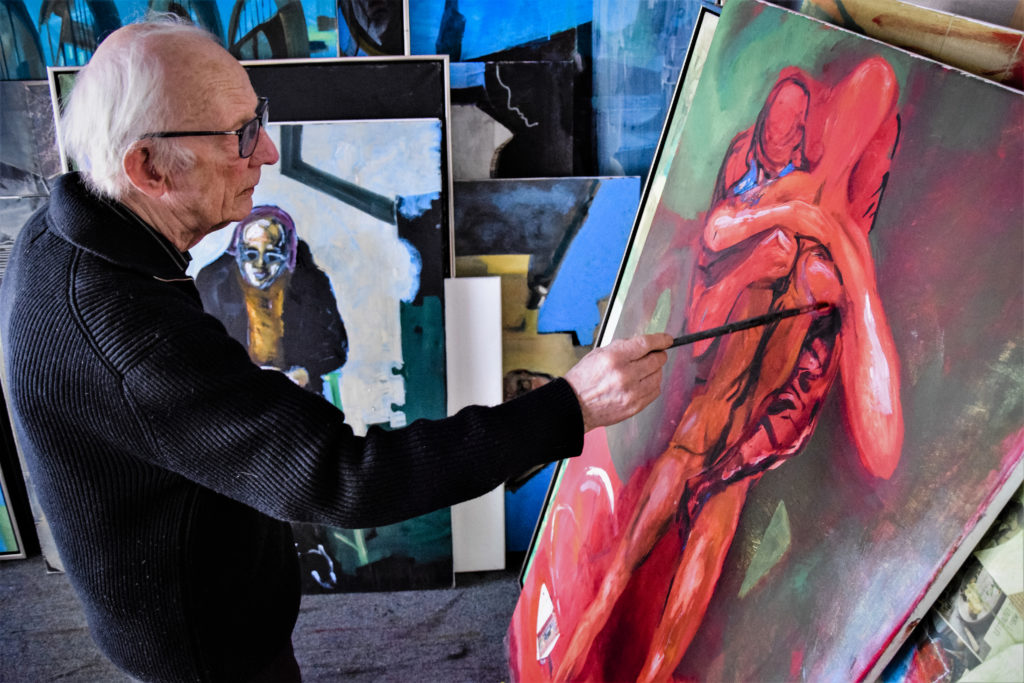 The artist also says that Odd Reitan, Britannia Hotel's owner, deserves praise for the restoration itself. "The hotel has become very nice and can compete with international equivalents. I am very impressed. I have spent so much time here over the years, especially in Palmehaven, that I call it my second home."
One of the country's most significant art establishments, the Henie Onstad Art Center, hosted a grand painting exhibition on the occasion of Bleken's 90thbirthday this January. The exhibition received an enthusiastic audience and was seen by a record 45,000 visitors. The critical receptions of the show were adamant that the 90-year old has not been resting on his laurels; Bleken is in fact still in his artistic prime today.
NRK's ​​review by Mona Pahle Bjerke deemed: "in Bleken's case, his heyday was not far back in the 1960s. It is playing out right now. He has always been incredibly good, but it is as if everything has fallen into place in his later works."
Bjerke believes that it is almost inconceivable that these pictures are painted by such an old man: "Not only in terms of the scale of newly produced works, but also the expression itself. These (are) intense, surpassing, powerful and intensely vivid images."
In the autumn and winter of 1987, Håkon Bleken found himself in the celebrated lithographic workshop Atelier Clot Bramsen & Georges in Paris creating what would eventually prove to be his most celebrated graphic work: the Hedda Gablerfolder.
For the Britannia Hotel Exhibition, Bleken has produced seven prints in the original framing from 1987. The same applies to the ten original prints of the Haugtussafolder, as well as several prints from the acclaimed Trackfolder.
"The Britannia Hotel has bought many pictures from me over the years and owns several larger and personally significant paintings," said the artist. For the Henie Onstad Exhibition, Britannia Hotel lent a central work from Bleken's later period, the 2 by 4 meter painting Do Not Go Gentle VI.
The artist has, however, left a mark in the hotel bigger even than Do Not Go Gentle VI: in Britannia Hall there is a triptych, created in collaboration with the Trondheim artist Håkon Gullvåg, measuring an immense 4 by 12 meters.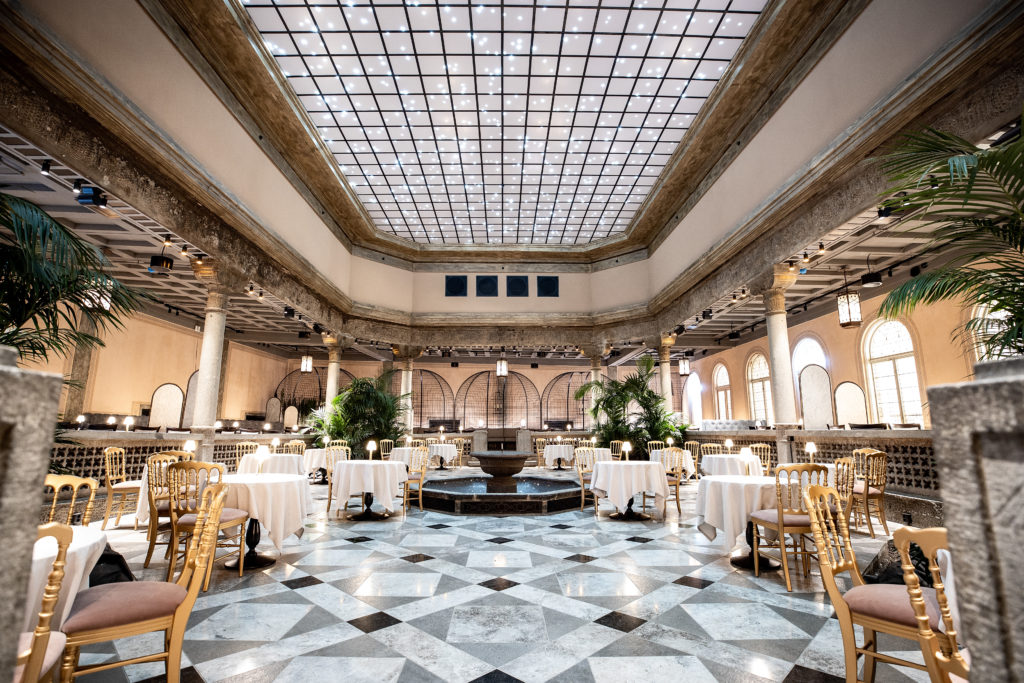 Bleken's connection with the Britannia Hotel continues. Every Christmas for many years, he has made the label for the Hotel's own red wine, bottles which have since become collector's items.
Three lithographs from the Hedda Gablerfolder bought by the Hotel in the late 1980s found a home in room 513 and bore the artist's name for many years. There are plans for a new room in the Britannia Hotel to be decorated with the artist's work.
Do Not Go Gentle Into That Good Night
Bleken is an atypical artist; for while most painters put down the brush long before they turn 90, Bleken is still prolific. Dylan Thomas's death protest poem from 1951, Do Not Go Gentle Into That Good Night, could be a living epitaph for Bleken's later years. His exhibition in the Trondheim Art Museum in 2010 also bore the title Dødsfordriv(pushing away death) as many of his major paintings are called Do Not Go Gentle XX.
"Every day I don't paint is basically a waste of a day. Of course, I know I'm 90 years old. There are times when my head spins, especially when I am involved in so many exhibitions, like last year. But it is both pleasant and inspiring to be met with enthusiasm from all sides," confesses the artist.