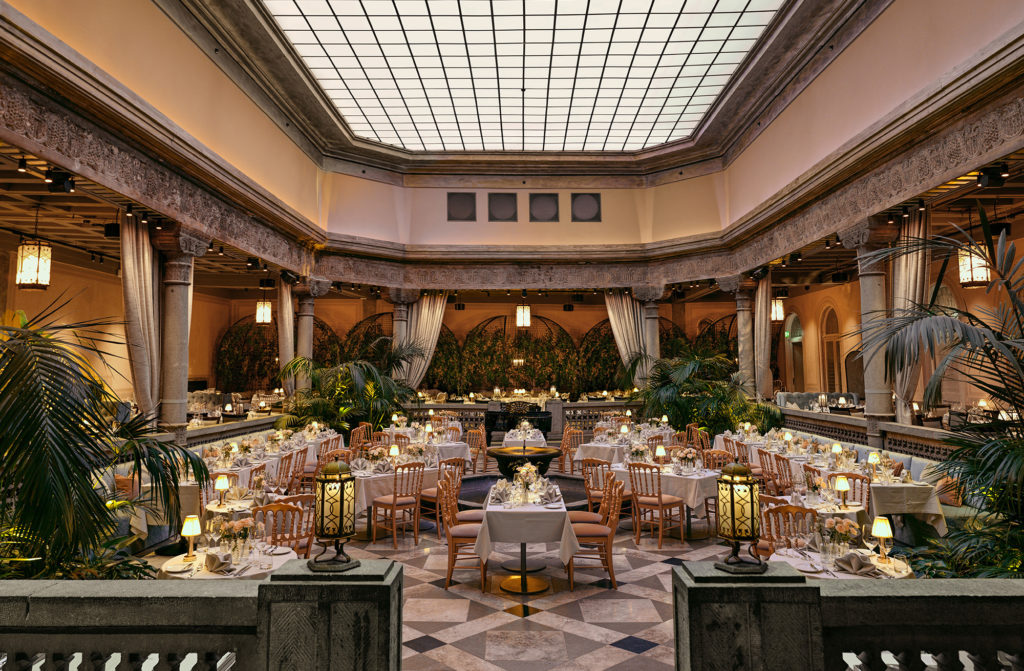 On the 16th June we take a dive into the historic wine cellar of the old Britannia (wines which had been collected before the renovations) and choose some classic wines, paired with modern and tasty food from our fantastic chef Mikael Leiknes.
Head Sommelier, Henrik Dahl Jahnsen, is your host and is looking forward to presenting exciting wines and unique experiences. "I had hoped to find at least one exciting bottle, but found so much more!" reveals Dahl Jahnsen."This will be an incredible evening where we open the 'forgotten gold' from historic Britannia."
Some of the wines remain a surprise until the evening, but we can already reveal that one of the treats being served will be a Domaine de Chevalier and also, not least, one of Australia's best and most sought after wines, the Bin 707 Cabernet Sauvignon from Penfolds! This is one of the signature wines from Penfolds, first produced in 1964. Andrew Caillard, Master of Wine has given the current issue 97 points and says "Grange's alter ego with an unsurpassed grape character, complexity, fullness and power".
Legendary wines, paired with ecceptional food:
Meny 16. juni

Kamskjell, urter, sitrus
**
Blåskjellsuppe, safran, kongekrabbe 
**
Risoni, morkel, vårkylling 
**
Kalv, asparges, sort hvitløk
**
Rødkittost, stikkelsbær, sprøtt

5-course meal with wine paring included 1.795,-
You are invited to take your seat at 7pm, Palmehaven