This year's Twinings Best Breakfast final was held in Oslo, with three hotels competing for the coveted award: Scandic Nidelven (Trondheim), Thon Hotel Rosenkrantz (Oslo) and Britannia Hotel.
Twinings Best Breakfast 2022
1st place: Britannia Hotel & Scandic Nidelven
3rd place: Thon Hotel Rosenkrantz
"Britannia Hotel has refined the luxurious breakfast experience, and in their fantastic premises they offer guests something unique. They have paved the way for a new type of hotel breakfast in Norway, and have now refined this to the highest level. They have carefully selected dishes of the very best quality and every guest receives brilliant service. Here, everyone can find something they want either from the menu or from the buffet, and each dish is carefully thought out to offer the best in a sustainable way."
(translated from the Norwegian statement).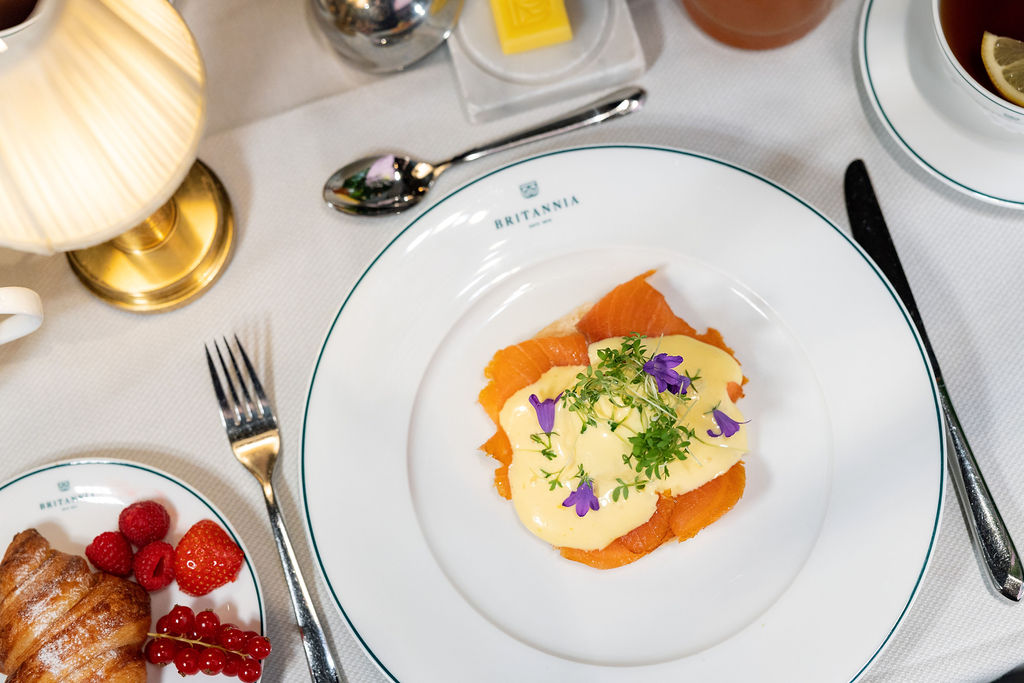 Twinings Best Breakfast is an annual competition organized by Haugen-Gruppen and Twinings, where over 400 hotel breakfasts in Norway are tested by an independent jury throughout. Of the hotels that are tested, regional winners are chosen and then three finalists who compete for the top honours.
Britannia's new Hotel Director, Ida Dønheim, attended the award ceremony with the sous chef Øivind Tiller, and Palmehaven maître d', Flora Bouchereau.
"There is a lot of hard work behind this achievement. Our dedicated breakfast team in Palmehaven has made a fantastic effort throughout the year, delivering five-star service and food and drink experiences at a very high level every morning. It is extremely satisfying to see the team's efforts recognised with the accolade of Norway's best hotel breakfast," says Britannia Hotel Director, Ida Dønheim.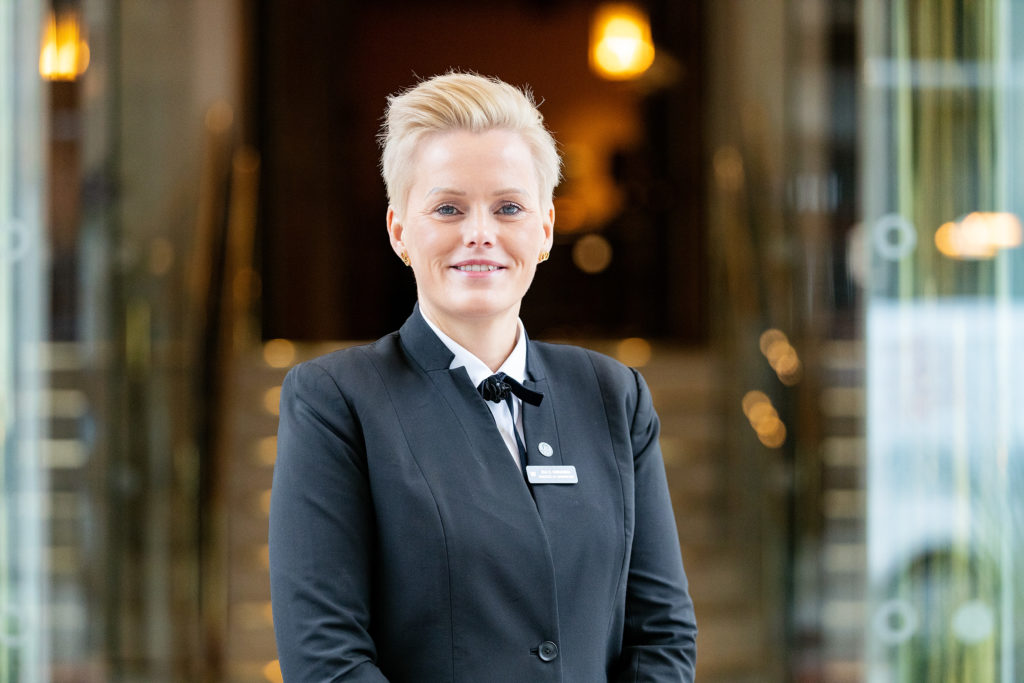 "Breakfast at Britannia Hotel is like an à la carte restaurant, where 400 guests dine within two and a half hours every day, all enjoying a five-star meal. Service on this scale requires committed and skilled employees, all working to exacting standards. It really is a fantastic achievement to deliver a breakfast concept at the level we do."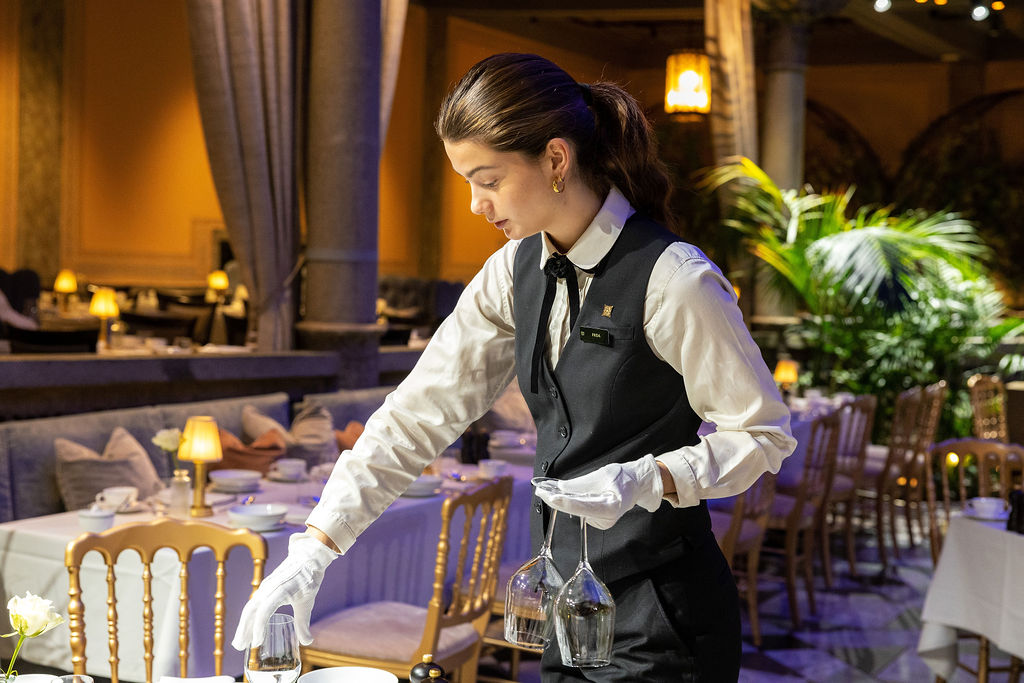 "First place demonstrates that our breakfast concept is valued and recognised. Britannia's philosophy is that less is more, which promotes sustainability. We only choose the best products on our buffet, most of them homemade or created together with local producers. The buffet is presented in smaller and delicate portions with frequent refills. Guests can order what they want from the à la carte menu; dishes which are made to order, taking into account individual preferences."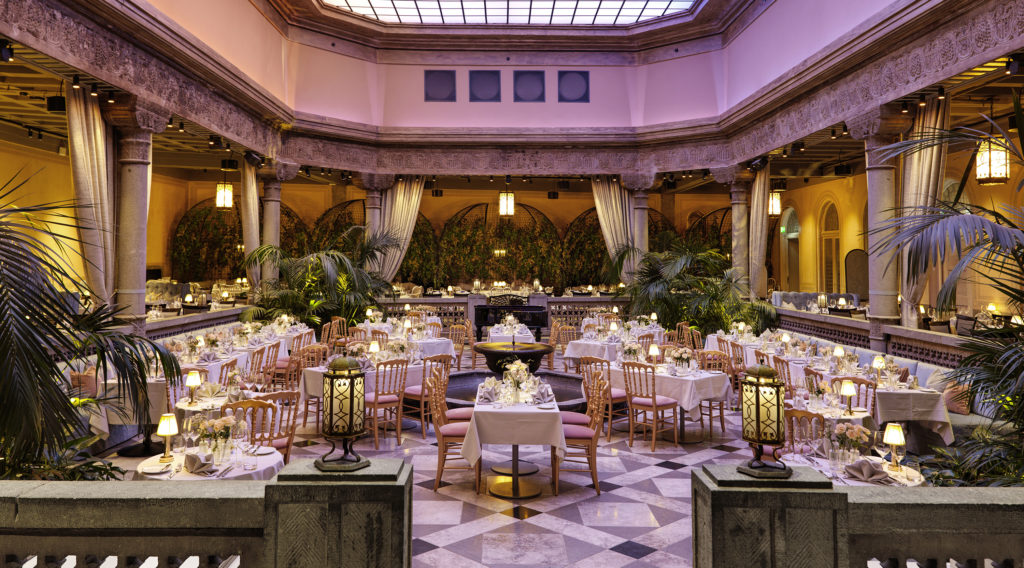 "We also know that many people appreciate being able to eat breakfast in the wonderful atmosphere of Palmehaven - a unique experience in what is probably Norway's most beautiful dining room," continues a satisfied hotel director.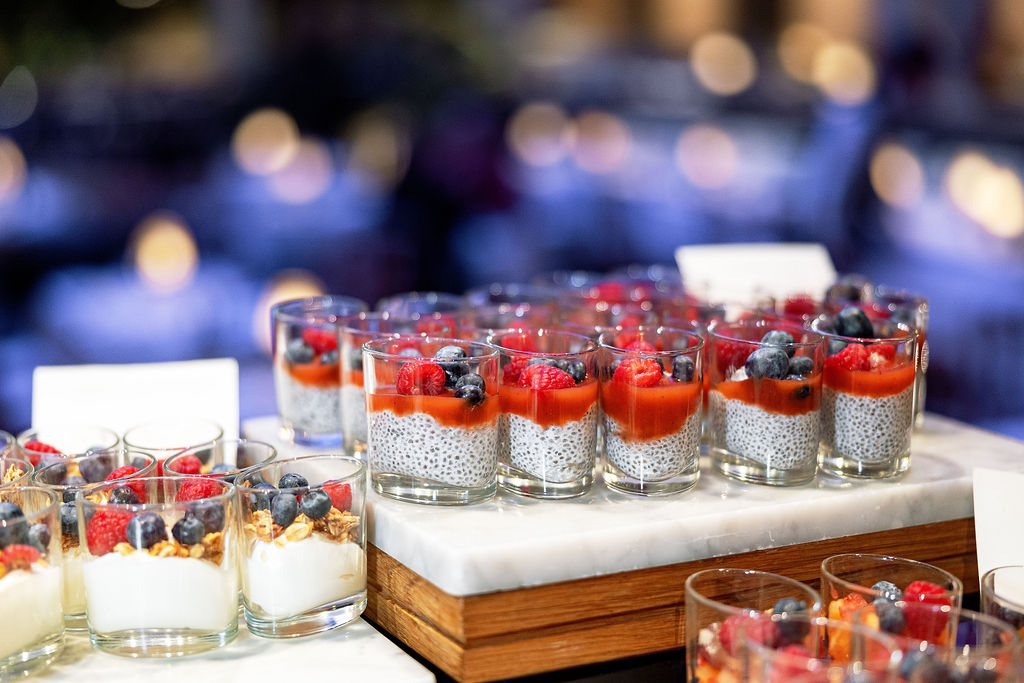 Breakfast manager and sous chef Øivind Tiller is also very proud to win the prize for Norway's best hotel breakfast:
"It means a lot to me to win this award together with the breakfast team at Britannia. We have sharpened and developed our concept since the re-opening of the hotel in 2019 and our aim is to continuously improve on what we do."
"We work closely with select, local suppliers, so we cam develop our own products together and offer our guests something unique. We have also raised the level of service year-on-year, and today we are even more focussed on sustainability. This was one of our strengths when we reopened the hotel in 2019, but now we have taken it to the next level with our work on our own farm, at Braattan Gaard."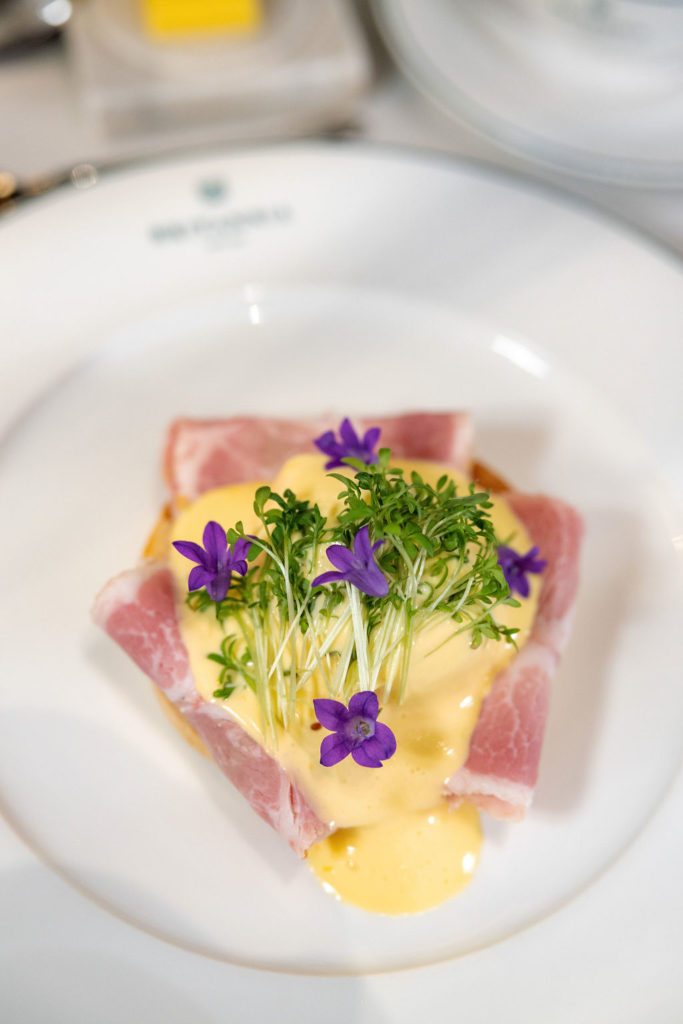 "We also have our own á la carte menu with an exciting range of dishes, and a separate section dedicated to vegan options, for which we have received a lot of praise and good feedback," continues the chef.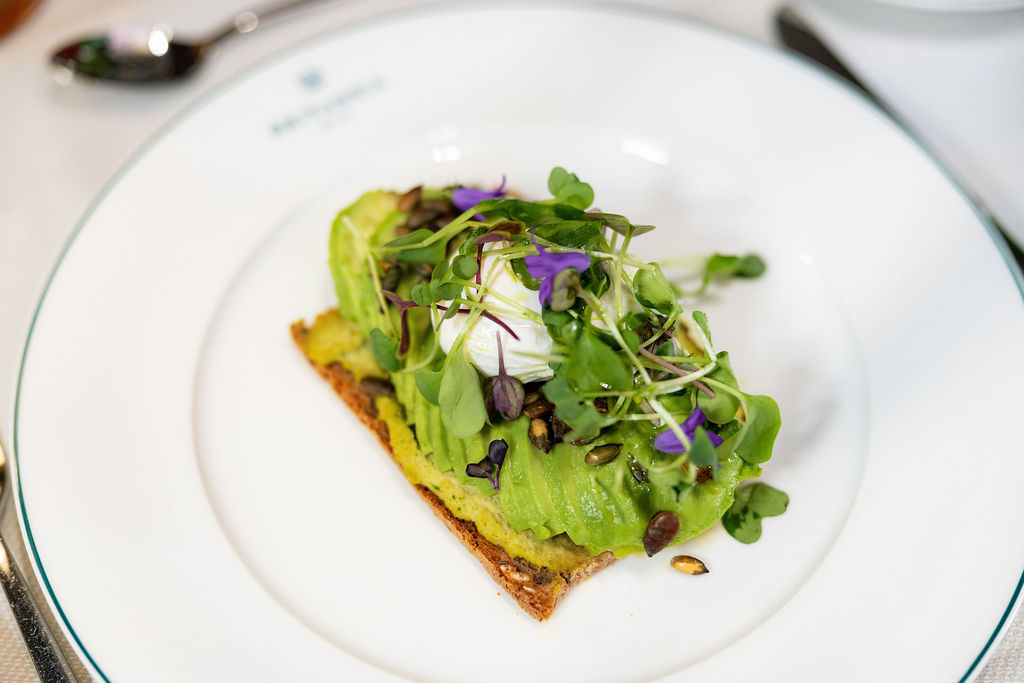 "I think we stand out among other hotel breakfasts because we think differently. We are passionate about quality over quantity, with minimal waste. What waste we do create is delivered to our farm at Jonsvatnet, which uses it for soil improvement."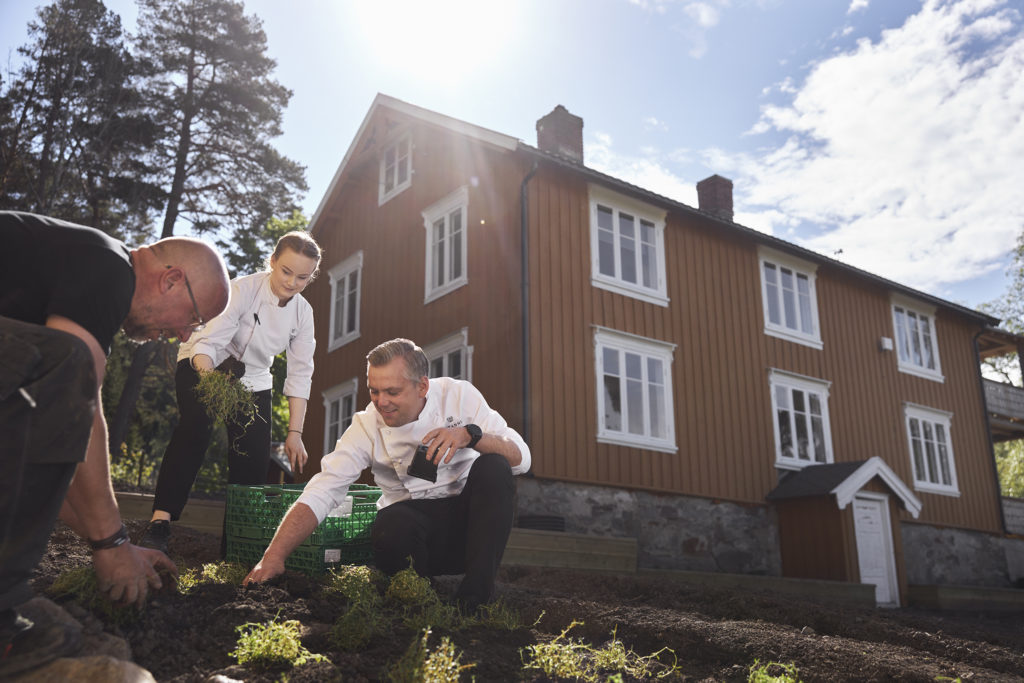 When Øivind Tiller is asked about his own favourites at breakfast, the sous chef makes many suggestions:

"On our cold cuts buffet we have roast lamb, our own cooked ham from Røros Kjøtt and reindeer hearts that we smoke ourselves in the hotel – it is something that is not used very often, but shows how we think sustainably and use the whole animal in the hotel. I am also very fond of cheeses from Grindal Ysteri, blåkoll is perhaps my favourite. And the white cheese from Galavolden gård in Røros is great!"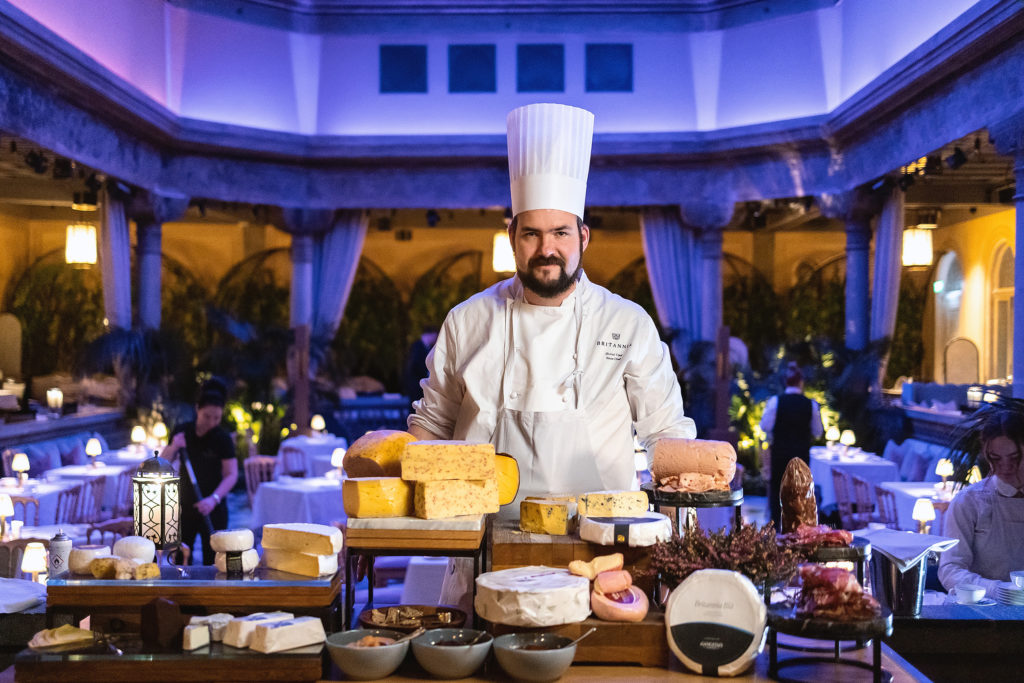 "Then of course we also have our own Britannia Blå, made with Gangstad Gårdsysteri, it's a hybrid of brie and blue cheese, which is milder and goes very well with breakfast. It actually just won gold in the Cheese Championship in Wales in November this year! We also have very good herring from Garnvik and smoked salmon and trout that are cured at Vega according to our own recipe."
Øyviund notes that guests should always recognise which season they are in at our buffet, both in terms of raw materials and what vegetables and home-made products are found on the buffet tables. Also the juices: in the summer, for example, we serve raspberries, elderflower and rhubarb. In the autumn you will enjoy raspberry juice from Inderøy and Britannia's own cold-pressed apple juice from Braattan Gaard.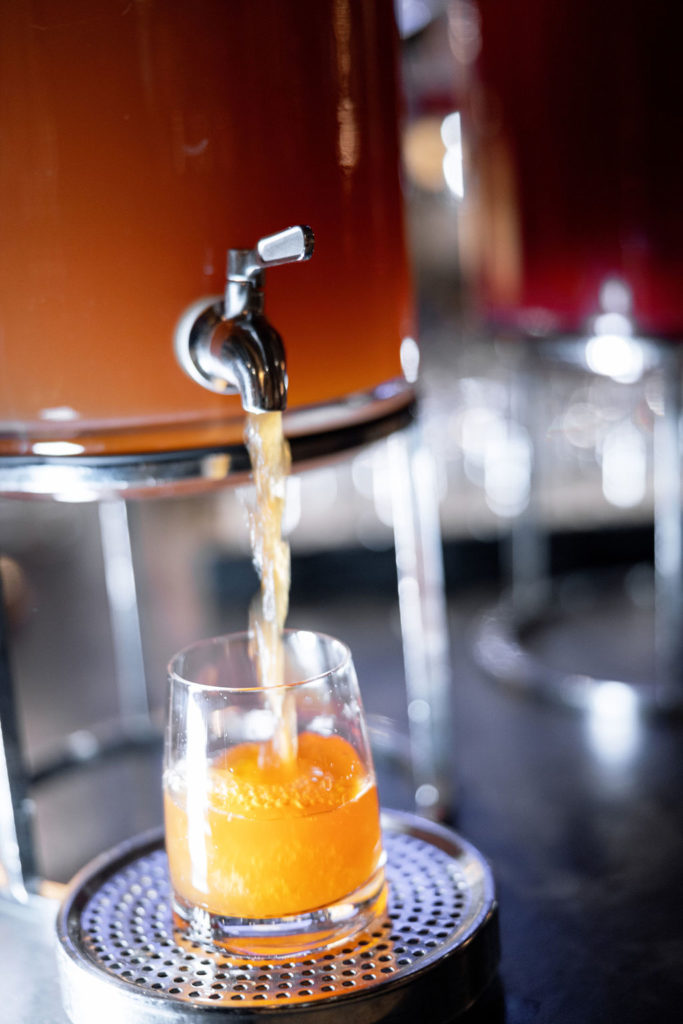 Breakfast in served in Palmehaven and adjoining lounges. It is included for staying hotel guests and is served Monday - Friday: 06.30-10.00 and at weekends Saturday - Sunday: 08.00-11.00.
It is also possible for non-staying guests at the hotel to book a table for breakfast during weekdays, from 8.30am price NOK 580 per person and NOK 295 for children (up to 12 years).
During the Christmas period (26th to 30th December) we have reservations available for our special Christmas breakfast from 8am-10pm