One of Norway's best breakfast experiences!
Six months after its grand re-opening in 2019, Britannia Hotel was declared one of the two best breakfasts in Trondheim, Norway. The hotel – whic completed a three year, top-to-toe, $150 million renovation – was rated 2nd in Twinings Best Breakfasts 2019, where 400 hotels were judged nationwide.
We are really proud of the result, an achievement which we never expected to make in such a short period of time. It shows that if you dare to be different and challenge the norm, you can succeed through promoting sustainability and quality.

Managing Director, Mikael Forselius.
The award is a recognition of the tireless work by all the kitchen and waiting staff, who gets up at the break of dawn every day, to ensure Britannia's guests wake up to a five-star hotel breakfast experience. It is also a credit to the passionate work of dozens of local suppliers, with whom the hotel has collaborated to create signature products and high-quality ingredients.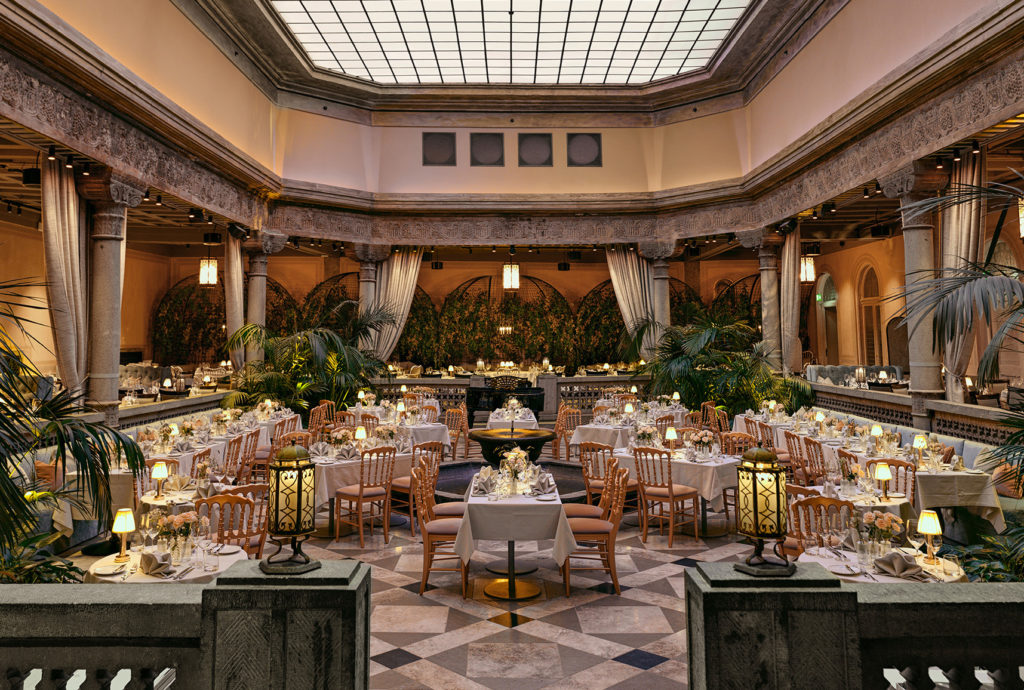 Øivind Tiller, Sous Chef and breakfast leader, has been personally responsible for developing many elements of the breakfast, including travelling the length and breadth of the county to create bespoke Britannia cheeses with Gangstad Gårdsysteri, dairy products with Røros Meieriet, a range of meat products with Røros Kjøtt and much more.
"We set ourselves the goal of creating a five-star hotel breakfast, where quality trumps quantity," explains Øivind. "The result is a sustainable breakfast, where only the best ingredients and products are selected and presented as an elegant and delicious buffet. In addition, we have compiled an exciting à la carte menu, with both classic dishes such as Eggs Benedict and Eggs Royale, accompanied by more modern and trendy dishes such as açai bowls and avocado on toast."
"Everything is made in our own way."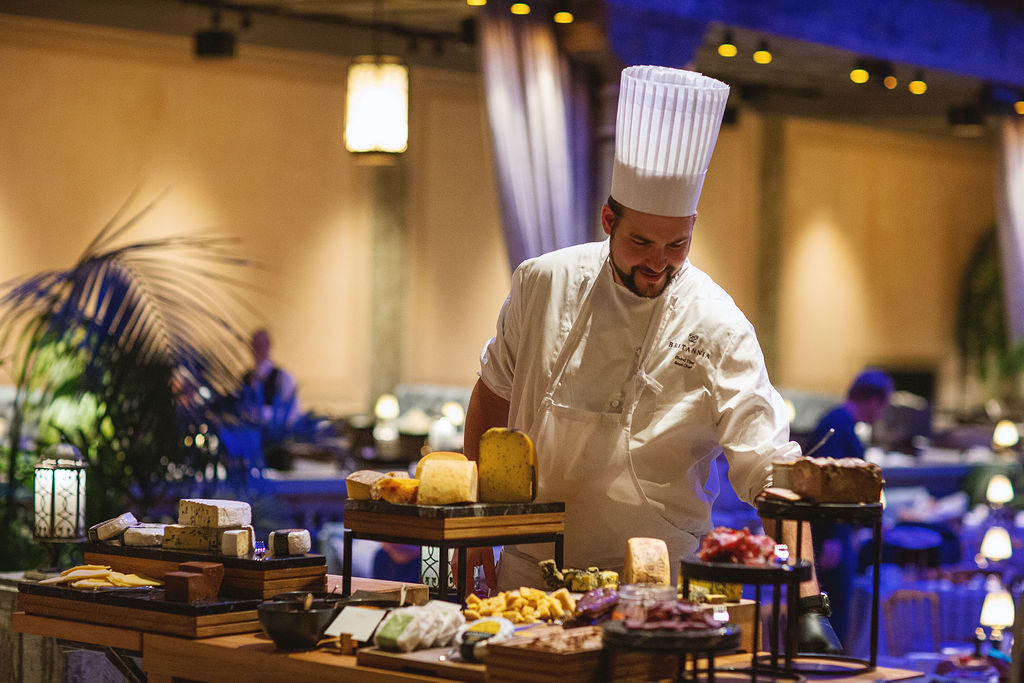 Øivind elaborates on why Britannia Hotel choose to move focus away from the standard large buffet format found in other hotels:
"At large buffets, guests often think that they should try absolutely everything. They over stock their plates and the hotel ends up throwing away a lot of food. We think this is a tradition that needs adapting for modern thinking. Food waste is neither good for the environment nor profitable. We have a smaller buffet with a range of the most important and best products, including hot food for those on the go. Most is local and homemade. Plus we encourage guests to order from the à la carte menu, which is included in the room rate, and is the perfect start to the day."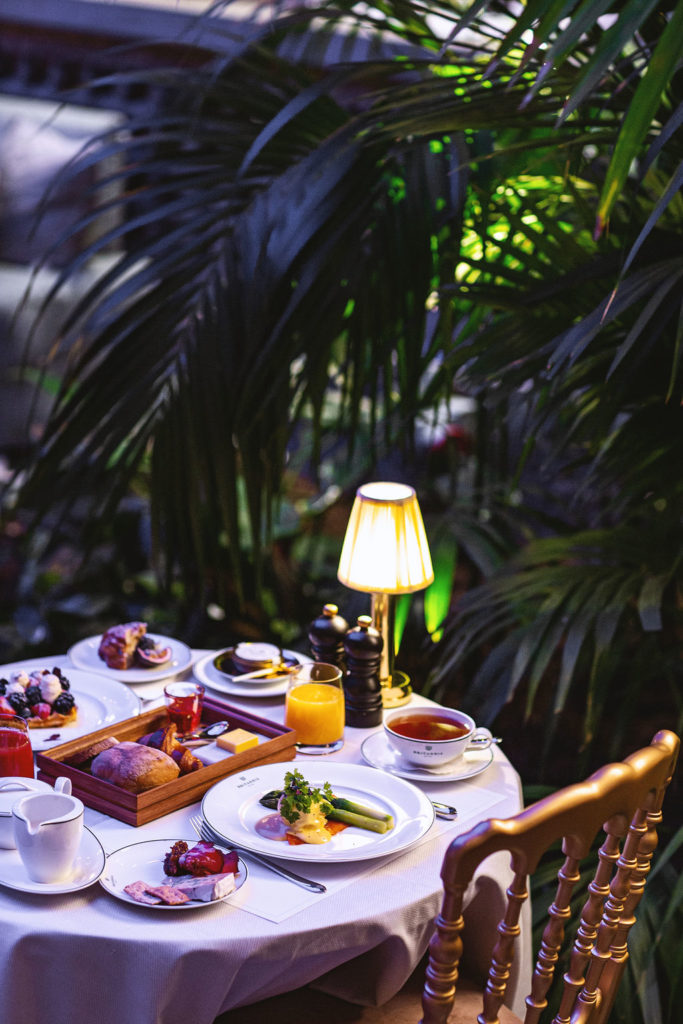 Breakfast is served in Britannia's venerable palm court, Palmehaven, which was established in 1918 and has been the heart of Trondheim society ever since. Refurbished to its original glory, with a calming fountain and high starry-sky glass ceiling, the room and the service standards at Britannia make sure of a relaxing, elegant start to the day.
Espen Aunass, Britannia's Executive Head Chef, explains the challenge of launching a breakfast of international five-star standard:
Of course, starting with an à la carte breakfast in Trondheim, Norway at a large hotel is a demanding challenge. But we have been fortunate enough to receive glittering feedback from both our domestic and international guests so far, rewarding us for our commitment to high quality. The à la carte options are included in the room rate, and so far we are seeing that 70% of our guests are taking advantage of this fantastic breakfast.

There are a couple of items which can be purchased for breakfast diners looking to make their meal extra special: for example Speilsalen's own caviar can be purchased as an option, as can foie gras and Iberico bellota ham.

A focus on seasonal produce has always been a part of the plan. Guests will notice breakfast ingredients changing along with the season. In autumn, for example, we offer a lovely chanterelle omelette, a roast 'beef' of elk, and blueberry juice from Mikkelhaug from Levanger.

Espen Aunaas, Executive Head Chef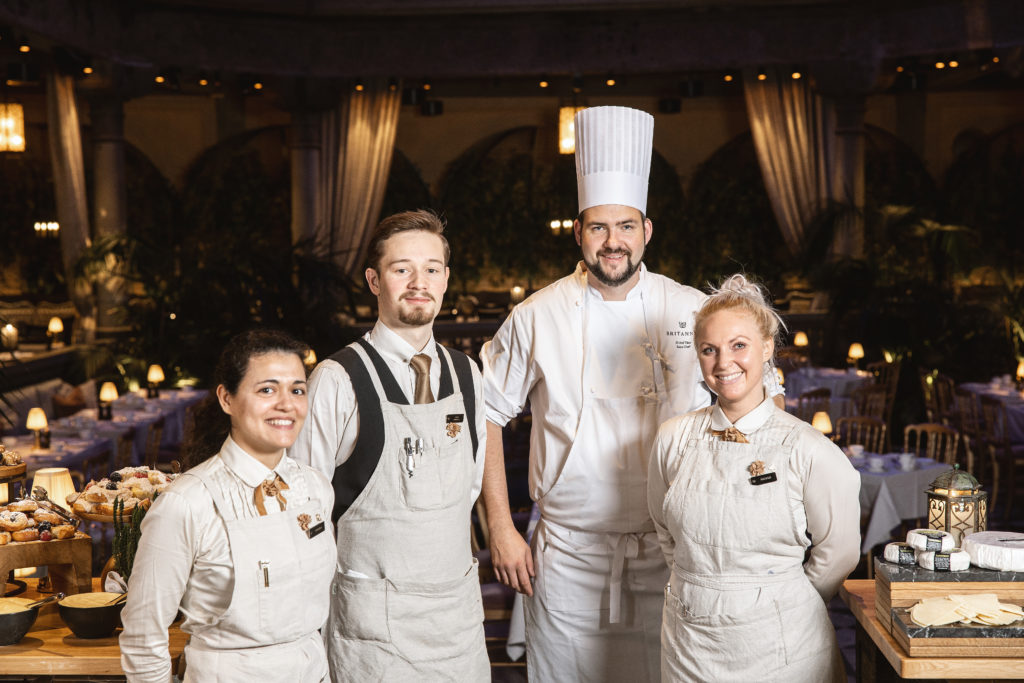 Guest at Britannia's breakfast receive a small baker's basket on the table, with pastries, fresh sourdough bread, rolls, croissants, homemade Røros butter and homemade jam that varies according to the season (with many more homemade breads and sweets available on the buffet and the menu). Everything is baked in house. The bakers are the first ones up creating this masterpiece, the start of a team effort, which has now been recognised by Twinings Best Breakfast 2019.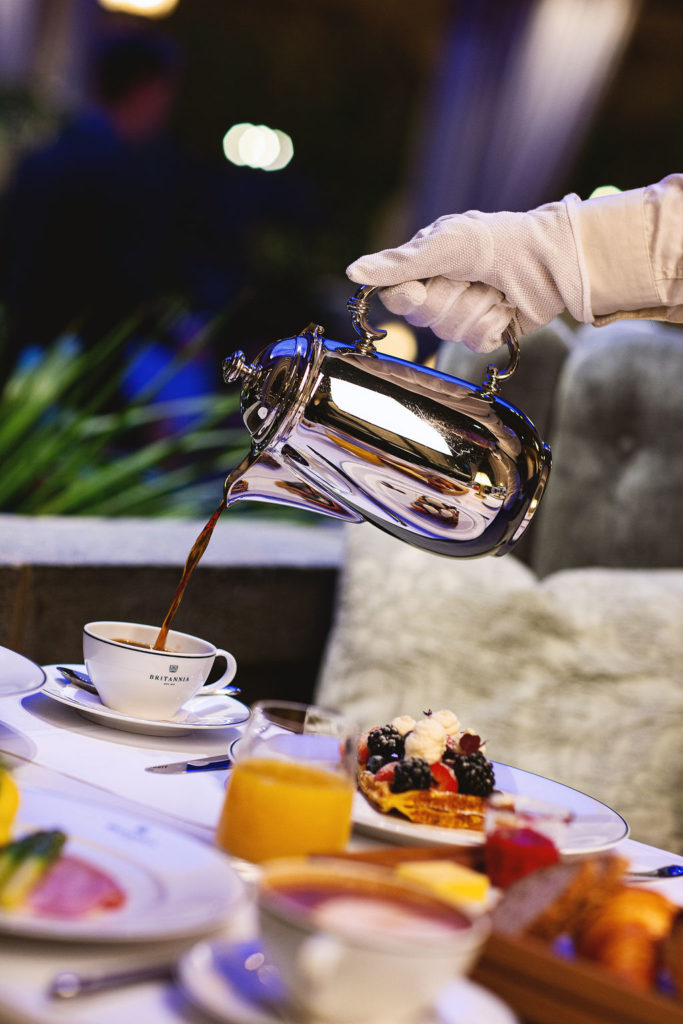 "This is a great team performance and something many can be proud to be a part of," says Restaurant director Ida Dønheim, of the team's podium finish. "The result highlights everyone who has contributed and I am personally delighted to be part of a wonderful team of chefs and talented waiters who do an amazing job every day for our guests."
"We are a large hotel and the breakfast is part of an overall experience for our guests. Our staff contribute to creating the ambience: from the doorman to the concierge and receptionists who welcome you with a smile, to the cleaners and housekeeping staff which make the hotel shine."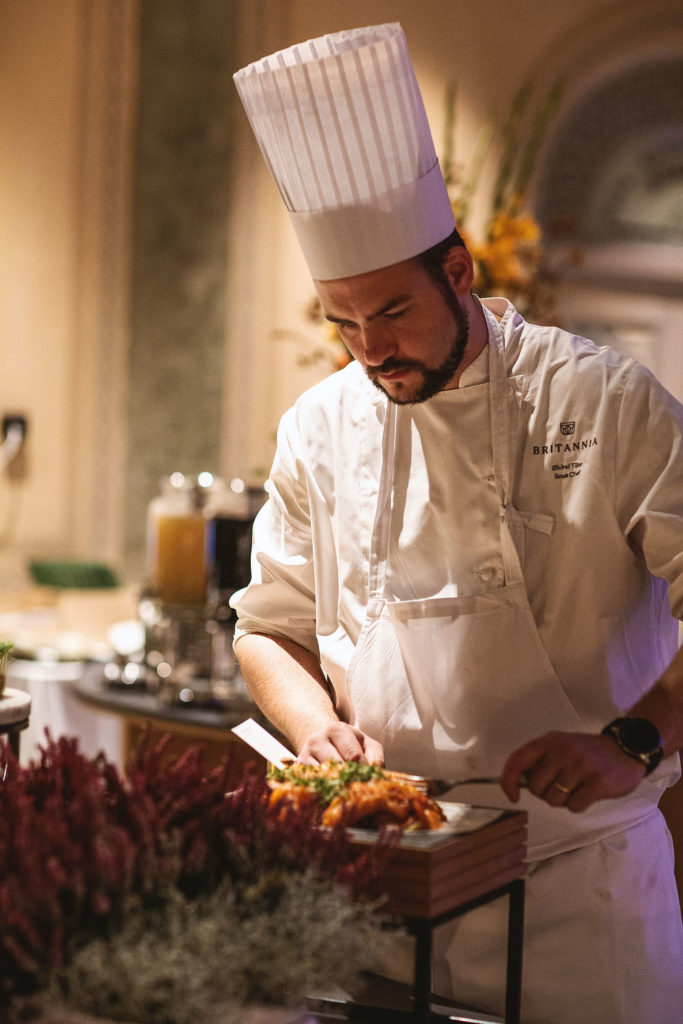 "Our waiters are professional, cheerful and attentive. They follow up in a nice way and ensure you feel special as a guest. Service is important to us and something we focus on. We serve coffee and tea at the table, and breakfast is delivered to the same standard you would expect of a high-class restaurant, with table orders and personal service," says Ida.
"This is just the start. We intend to use this recognition of what we have achieved in the first six months to inspire us to get even better, to innovate and to continue impressing and wow our guests."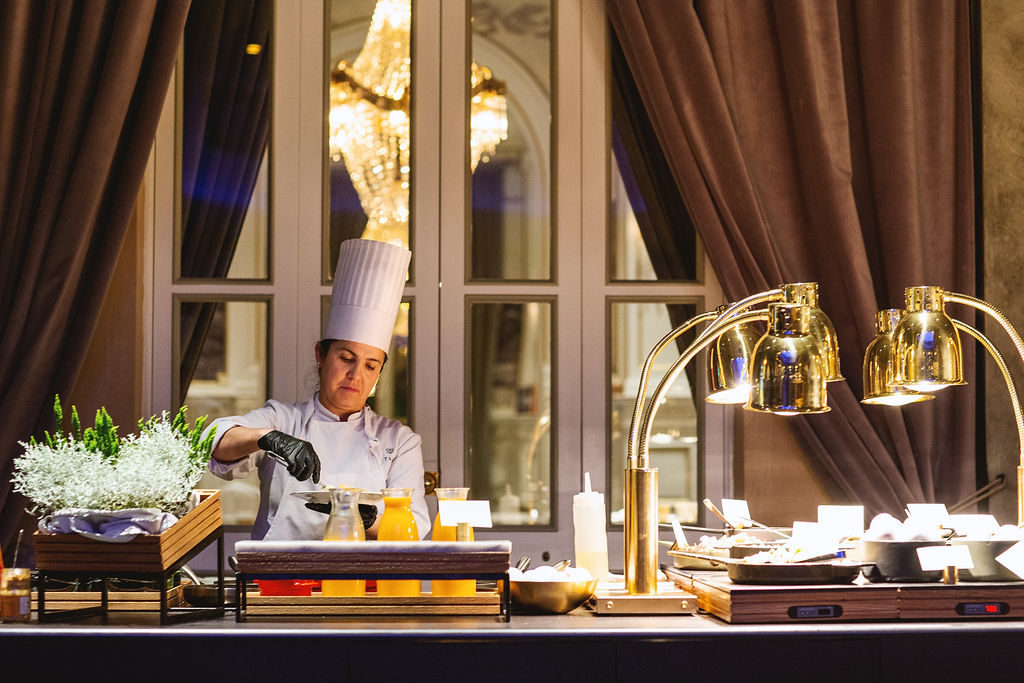 Britannia Hotel serves breakfast in Palmehaven, included in the overnight rate. There are also tables available Monday-Friday for non-resident guests who want to experience a five-star start to the day.
'Twinings Best Breakfast' considers 400 hotels in the preliminary round before county winners and semi-finalists are selected. All county winners and semi-finalists are assessed in a separate round before the very best are selected for the final and judged by an external jury.
The Best Breakfast competition has not been competed during covid times, but we look forward to its reintroduction soon!