A surprised and happy Henrik Dahl Jahnsen was caught off guard by the Michelin Guide, when what had been agreed to be an interview for the Michelin Guide Award Ceremony turned out to be something completely different.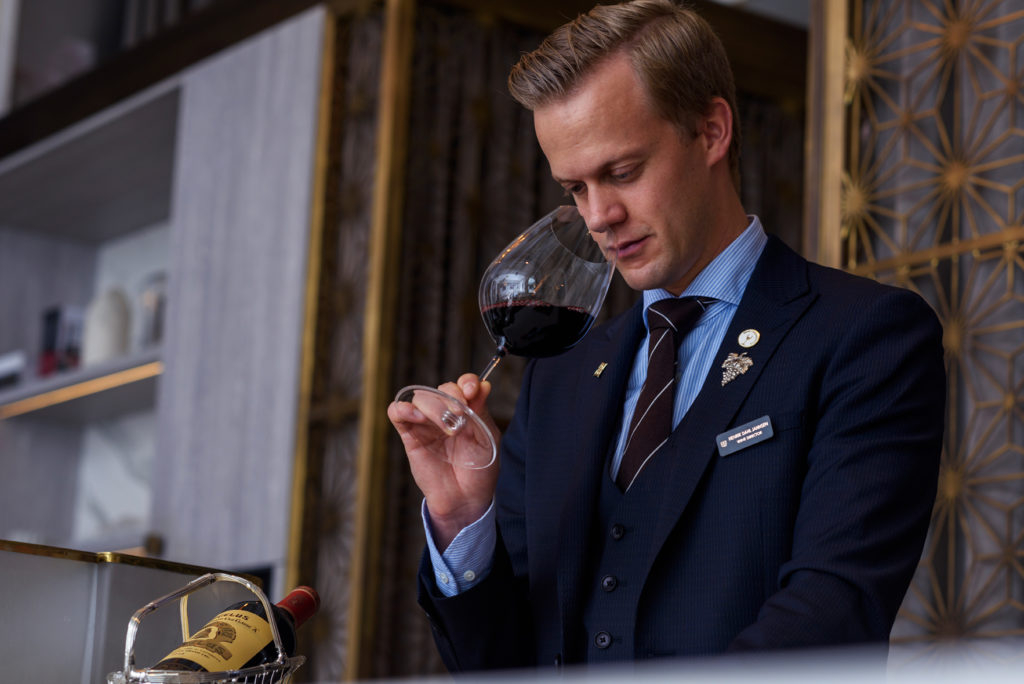 "I got a call from France about a week and a half ago that turned out to be the Michelin guide, where they wanted to interview me about the pandemic and its impact on the restaurant scene here in Norway. I prepared for the interview and joined the Zoom link that was provided to me and to my big astonishment, the International Michelin Director, Gwendal Poullennec was on my screen and awarded me the Michelin Guide's Sommelier Award in the Nordic Countries for 2021. It was a huge surprise that I really was not prepared for at all. "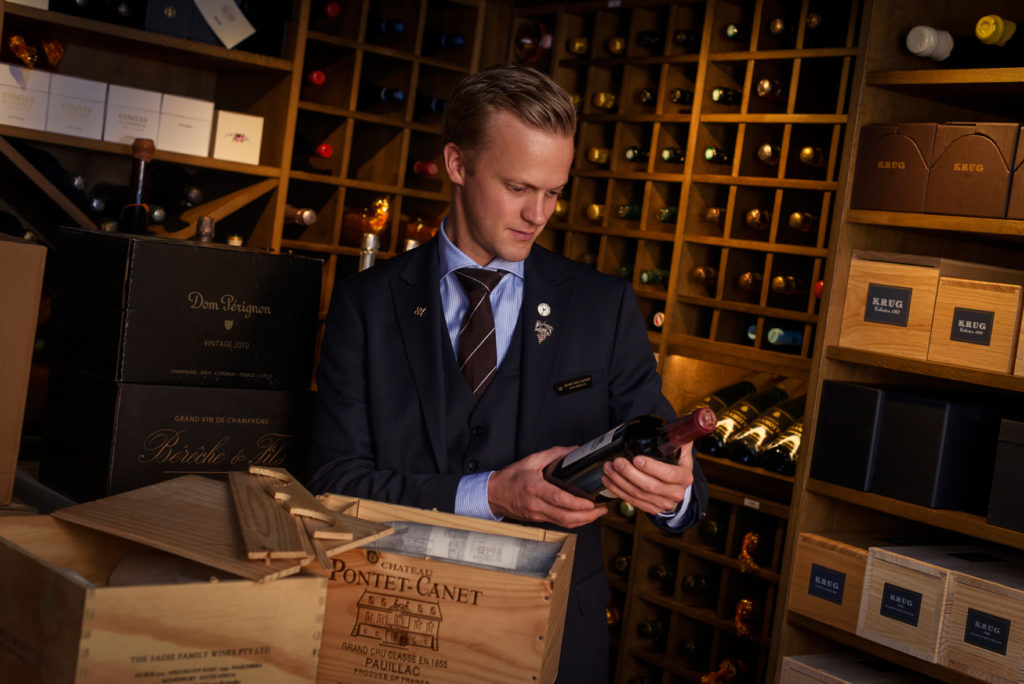 Now that it has sunk in, I am of course incredibly proud and honored to receive this award. The Michelin Guide's Sommelier Award in the Nordic Countries is a fantastic recognition and an award I hold in high esteem.

Henrik Dahl Jahnsen, Wine Director, Britannia Hotel.
I am so grateful for being chosen to receive the Michelin Guide's Sommelier Award. It came as an absolute shocker as it had not even crossed my mind that I would be deemed worthy of such an accolade. The Michelin Guide has for decades been a shining star for restaurateurs and aspiring talented craftsmen.
Henrik's philosophy
Quality is universal, although what you eventually will end up loving, might still be rather personal. Taste is something that continues to amaze and develop as we traverse the vast dimensions of life and for this reason, I never tire of working with people and flavours. There is always something new to learn, discover and taste.

When assembling a wine pairing, I want to make the guests feel a great degree of pleasure and happiness. Sometimes the pairing should be a bit challenging, but I never think wine pairings should be the arena to serve some quirky stuff that someone, somewhere, has claimed to be the coolest new thing. If diners want to try something completely new, they should request it rather than being forced into a situation they probably will not appreciate all that much.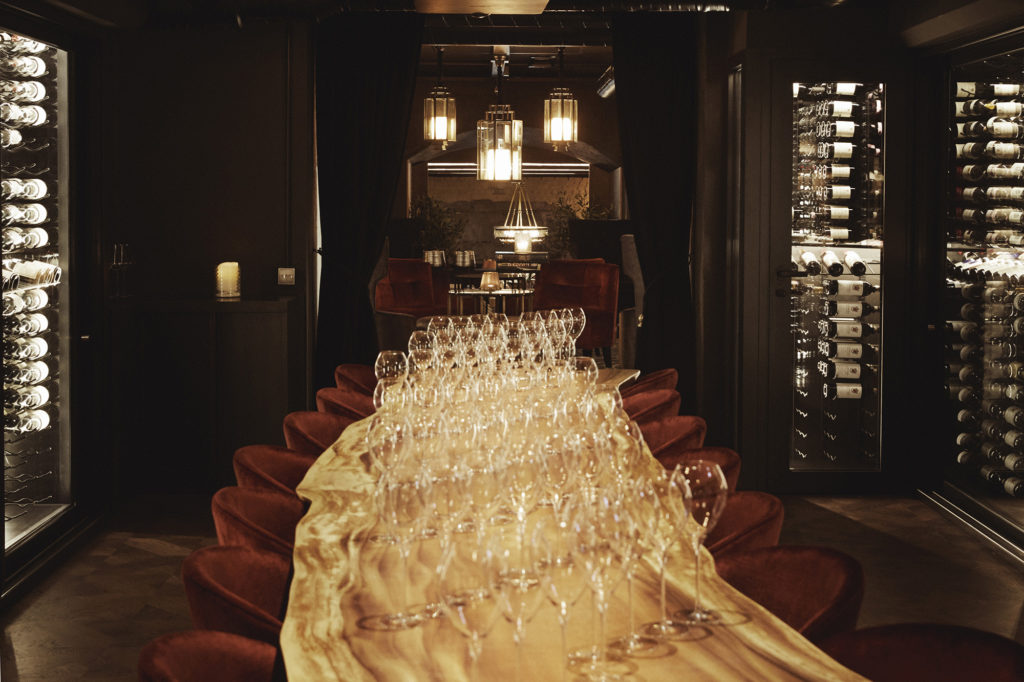 When choosing the wine paring, I believe the guests should be able to relax and just know that they will be taken care of in the best possible way and that whatever comes in their glass is chosen for its's universal quality and compatibility with the food. My personal opinion is less important, and there are always guests who would rather discuss their way into some interesting bottles and by doing so, satisfy the Sommelier's ego.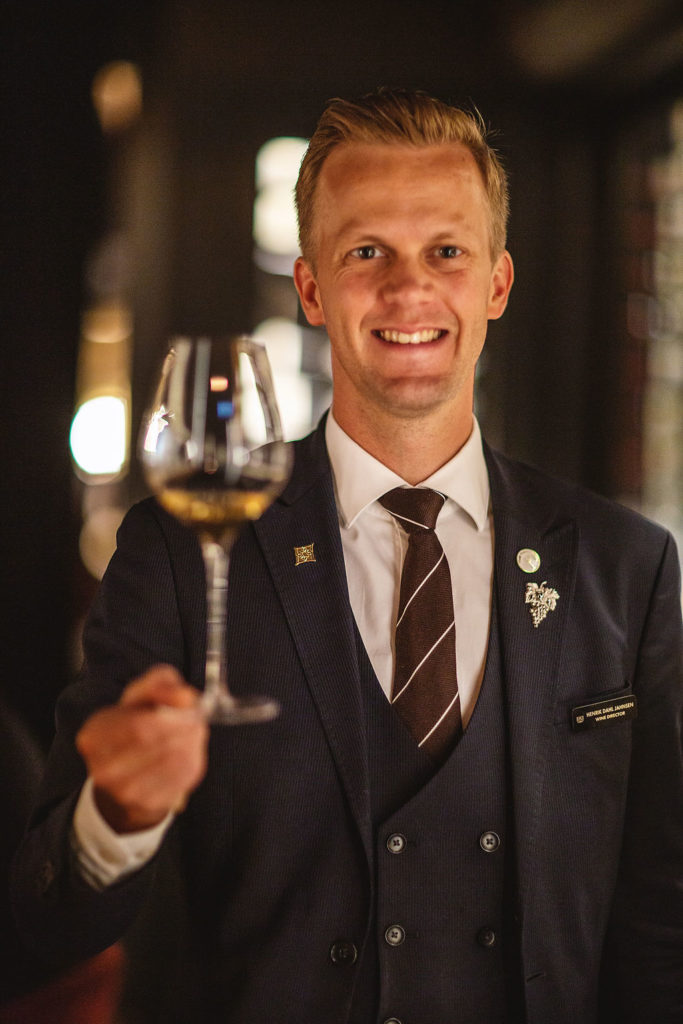 About our Wine List
We have a rather extensive list and strive towards having one of best cellars in the Nordic region. This requires meticulous work from my team as well as myself and there is always something new to learn and new wines to be tasted. Not to mention; all these new and exciting regions starting to produce international quality wines!
Our base remains the great classics such as Champagne, Burgundy, Bordeaux, Piedmont, Tuscany and Germany, but we also focus heavily on American wines as well as British sparkling wine, and desire to have wines from across the globe, as long as they are of sufficient quality and has something to offer in terms of novelty, personality, excitement or simply good old classic class.
The journey
I remember hearing about The Michelin Guide for the first time all the way back when I was still in catering school! Whilst in school I also worked at the best restaurant in town, the same restaurant where I completed my apprenticeship and received my Chef's Diploma. All those years ago, the Guide probably did not look that far outside of Oslo, but we stilled dreamt about it and tried our utmost every day to bring our diners memorable experiences. I learnt something very important in my time there; the best dining experience requires more than great food. We worked closely with the combinations between food and wine, and other beverages, and even included artwork both in the restaurant but also as an inspiration on the plates and the way we set the tables.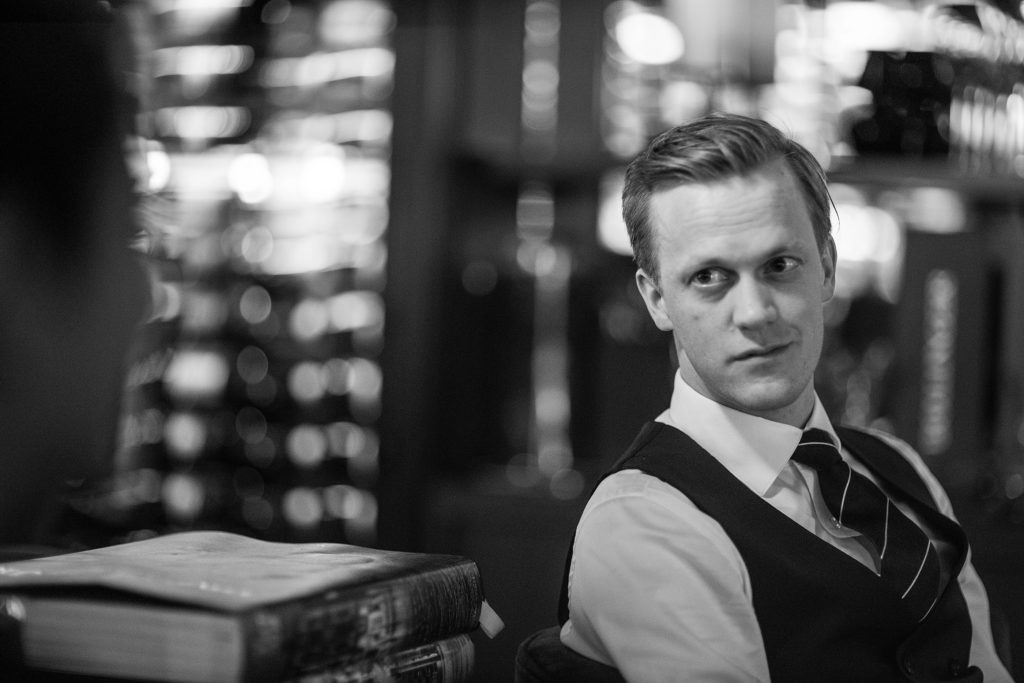 When the opportunity arose to continue developing I started Sommelier school and will forever be grateful for all the support I got from the people around me as the years went by and I worked in different positions to ensure whichever need the restaurant had was taken care of the best possible way. This also allowed me to travel the world and compete and tonight it has all come together in this amazing reward!
There is no such thing as a perfect wine; perfection should never be the end goal, but rather the continuous process striving towards greatness.

Henrik Dahl Jahnsen, Wine Director, Britannia Hotel.
Henrik Dahl Jahnsen became the Norwegian Sommelier Champion for the fifth time in his career earlier this year and has been an important part of the Speilsalen team, both as Restaurant Manager and Head Sommelier.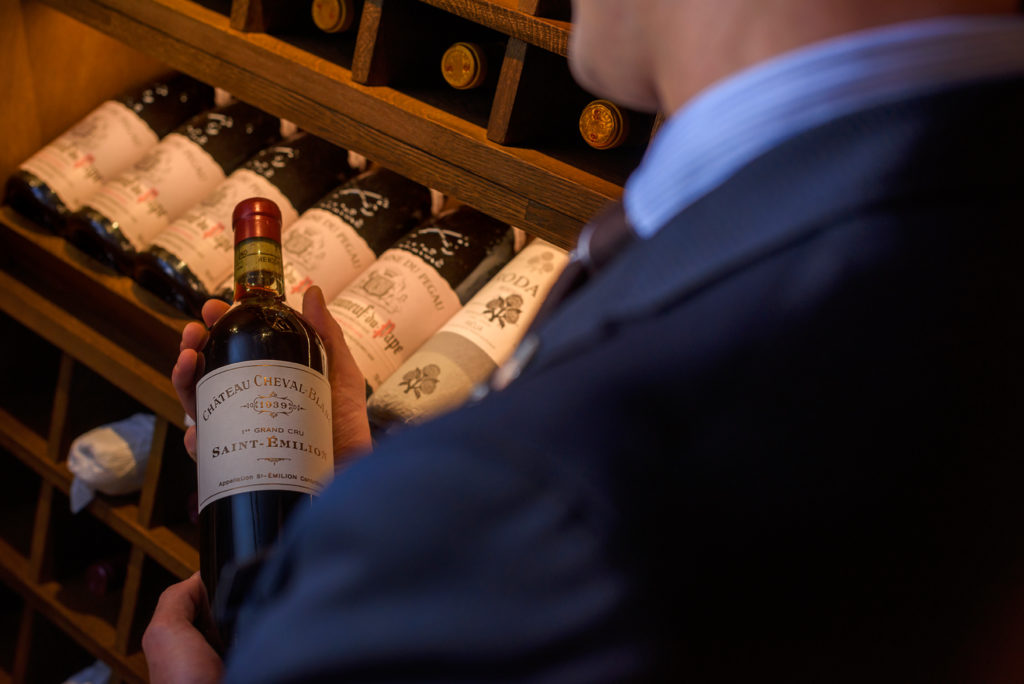 Henrik has now been given an expanded role as Wine Director at Britannia Hotel and is responsible for all wine purchases at the hotel, in addition to leading wine courses and being in service both in Speilsalen and at Britannia's most important events. Soon he will also launch an exclusive wine club at Britannia Hotel, which will of course be led by the Sommelier Award winner. Register your interest to receive more information about our Exclusive Wine Club when it launches here.