Sissel Kyrkjebø has enjoyed a glittering career, spanning over 30 years to date. She gained internal acclaim for her performances at the opening and closing ceremonies of the 1994 Winter Olympics in Lillehammer, has enjoyed several high profile collaborations, with artists varying from opera legend Plácido Domingo to the American rapper Warren G, and is renowned for her contribution to major movie soundtracks.
Last year Britannia had the great honour of hosting the Norwegian soprano for a four-day residency in Palmehaven. Sissel's performance included a great deal of storytelling, alongside hits from her sensational debut album in 1986, right up to her latest recording, Reflections; five remarkable albums celebrating Sissel's 50th birthday, with 50 recordings of handpicked love songs, one released each week for a year.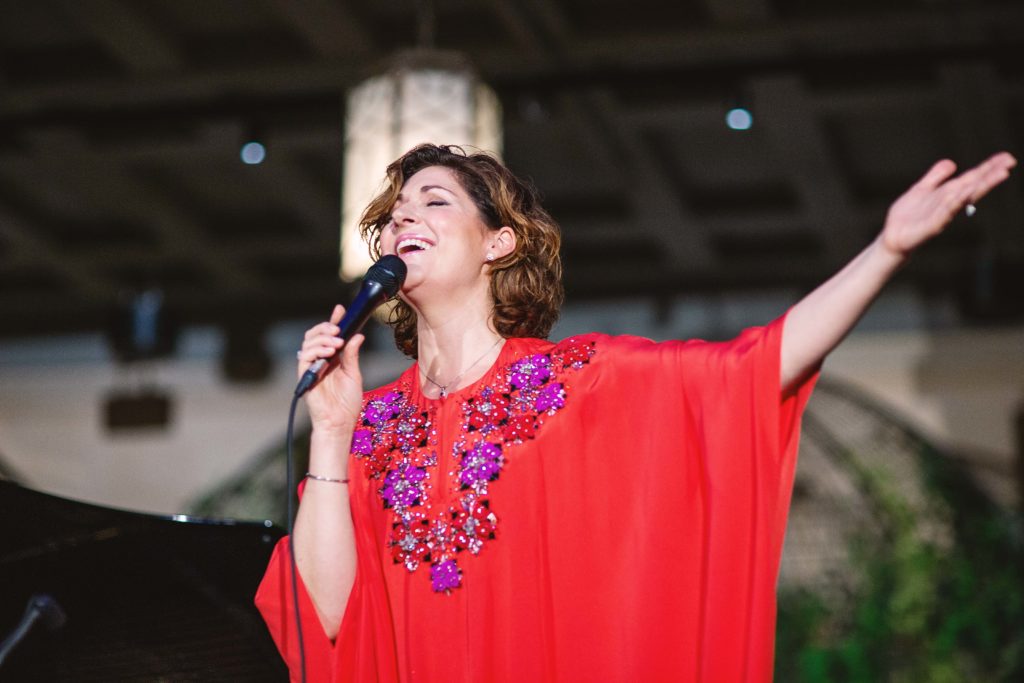 The Collector caught up with the artist over Afternoon Tea, to reflect on the residency.
The Collector: Welcome to Afternoon Tea at Palmehaven! You have completed the first two nights of your residency and you are in fact performing a matinee during Afternoon Tea on Sunday. How does Britannia compare to other places you have played or dined in?
Sissel: When you come into Palmehaven you forget the world outside. You are greeted by this atmosphere of peacefulness. This room is so beautiful and it changes throughout the day, for example with stars appearing on the ceiling in the evening. You have a place where you feel like it is OK to disappear and forget the world outside.
I love traditions. So, walking into this elegant atmosphere makes me feel like I am part of history. You find that in historical hotels and places, like the Ritz and like Britannia. At Britannia, you can have that 'posh' feeling, that feeling of being uplifted, and still not feel strange, you don't feel like you are out of place. Some people dress up a lot, because they are going to Palmehaven, and others are nice and casual. The most important thing is that you feel welcome and that you belong. This experience is something that you value."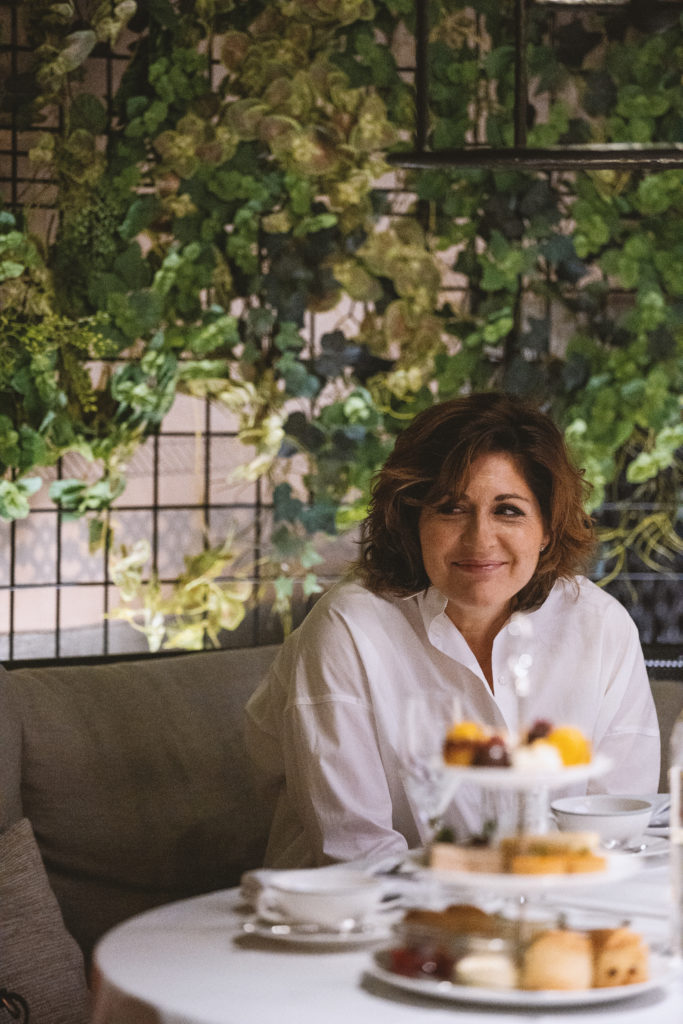 The Collector: When you perform in such an intimate setting, does the audience's attire and ambience affect your performance?
Sissel: Before the concerts I have seen people in the hallways dressed up, some in their early twenties in their suits, hanging out in the bar before they go out. I'm so happy that people dress up and I love to see them full of expectation. Some may never have been to this kind of hotel before, but they are taking part in the tradition. They are young and maybe they are going to bring their kids here for special occasions and create new traditions of their own. As a person who loves traditions, this is something that speaks to my heart.
But the most important thing for me is that people are comfortable, and that you can see on their faces that this is very special for them. Maybe this is something they have been looking forward to for a long time and are sharing it with their loved ones. Regardless, it is a unique evening and coming into this beautiful room you can see that the audience are proud to be here, and so am I.
The Collector: You have travelled extensively in your career, what do you value when you stay at hotels?
Sissel: Because I have travelled so much, I do not like to travel too much in my holidays. I like the feeling of one long weekend; a treat, something special, something you build up to. I often pick hotels which have a great restaurant. When I visit places, I like to experience the vibe and the atmosphere, and go for a very nice meal, straight to the room, and then get up for a great breakfast.
A good hotel stay is like an oasis, full of tastes and experiences and smells and everything!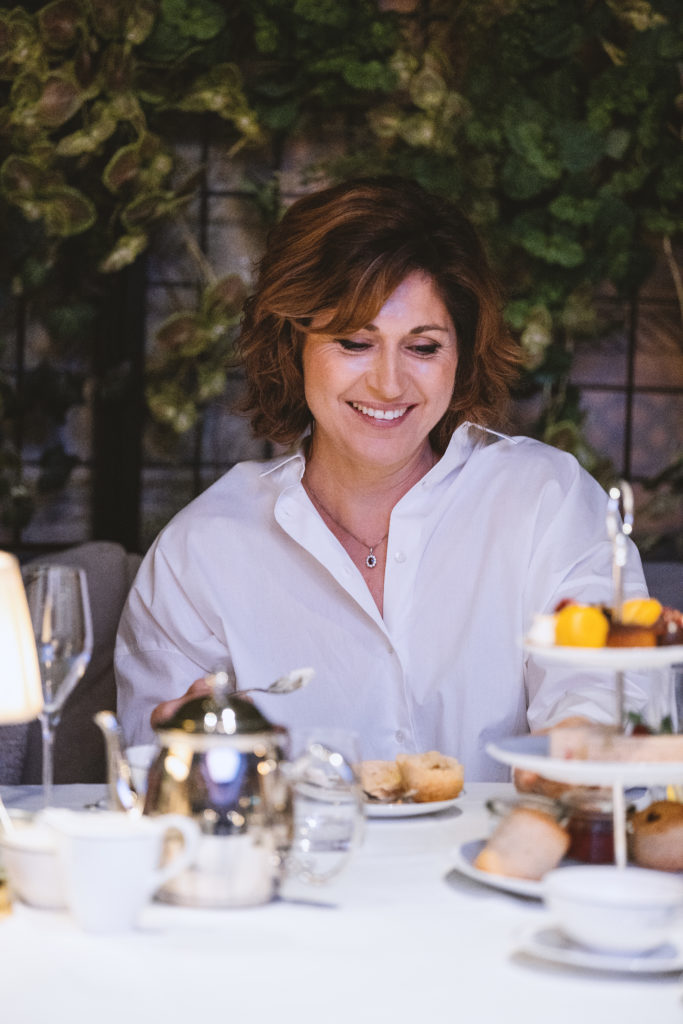 The Collector: So, it's fair to say you enjoy a little bit of luxury when you travel?
Sissel: Sometimes my life is so busy and so much is happening, that even just twenty-four hours at a hotel like Britannia, can really recharge your batteries. And to also be able to, in the middle of the business, have great dinner experience with your loved one… it's luxury. And I have to admit, yes I love it.
I appreciate the service, right from when you first enter the hotel; the way you feel you are welcome, particularly when you come to Britannia, or other Leading hotels, you feel like you are special. Like you are a princess or prince for a day! And it does not matter whether you are just coming for afternoon tea or staying at the hotel, there is good service and the whole team is working together to make sure everything is so smooth. That makes you feel you can just lean back and relax…. People are really thrilled you are there, and they want you to have a wonderful experience.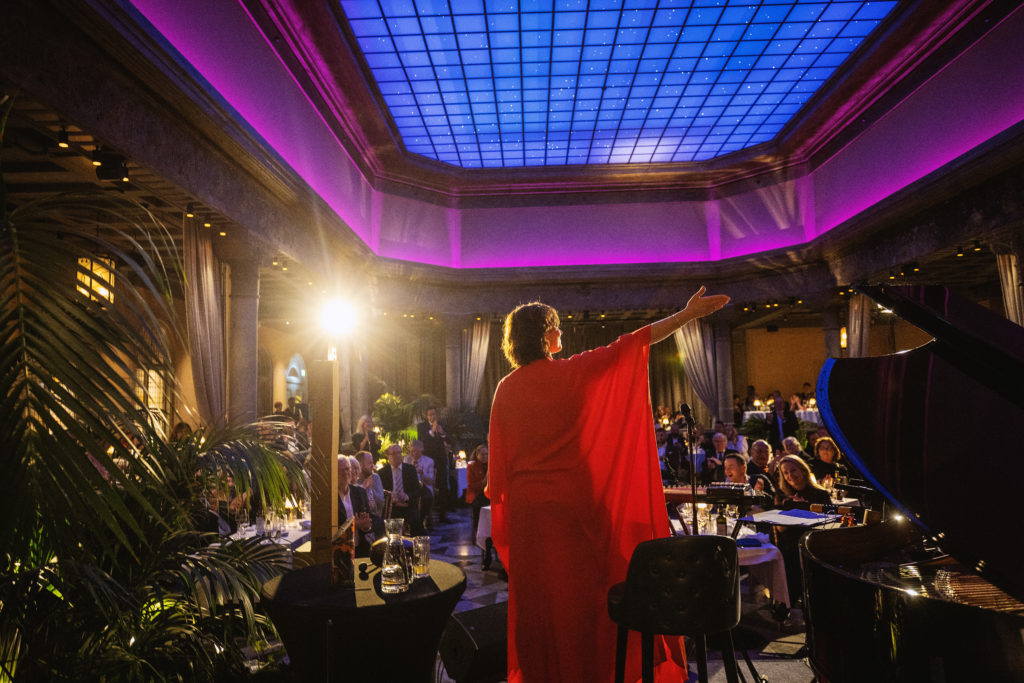 The Collector: The Artist-In-Residence concerts we host in Palmehaven are both a homage to the old concerts which were hosted here under dinners over years gone by, and a new concept which is inspired by grand Las Vegas-style residencies. How has it been to play here as an artist?
Sissel: When I started I was 14 years old and I travelled around singing different places around Bergen where I come from. That was all with just a pianist and myself. Then you start with bigger venues, and then you have a band and then you have a symphony orchestra. More musicians, but what's always important is your basics, where you come from. And the basic for me was an intimate setting. A pianist and myself.
This (Palmehaven) is like a huge living room. And people have been here for two and a half hours before we come on stage. So, people feel comfy. They have settled in.
I love the intimate settings. I love the contact with the audience. I love when something unpredictable happens. That's also why I love working with Trygve, apart from him being a brilliant pianist, new things happen all the time. I know that I can do whatever I want and he will be there. And he can do whatever he wants and I have to be there. It's that working together, interaction that people see up close and become a part of. I find the whole setting very relaxed, like I am performing in this wonderful living room from another time.