Håkon Solbakk (29) started his cooking career on at Ytre Nærøysund high school, before becoming an apprentice at Rica Nidelven Hotel in Trondheim. The ambitious young chef was one of the few lucky ones selected for the popular apprentice spots at the hotel. It was a cooking environment characterized by competitions and the nurturing of young talent. There was a wide use of local ingredients and produce and, unlike other hotels at that time, all food was made from scratch with strong connections to farmers and producers.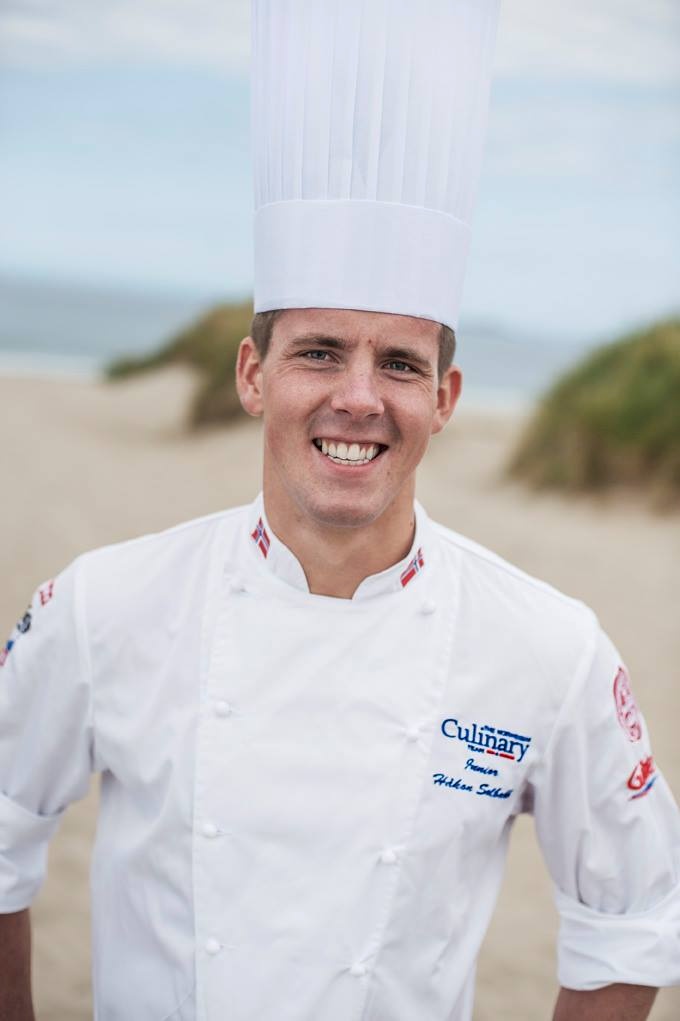 Håkon learnt a lot during these years and participated in cooking competitions. Eventually, he was selected as a member of the Norwegian National Culinary Team, where he has several medals and good results from both the World Cup and the Olympics.
Coach and mentor for Håkon at the Chef of the Year 2021 competition is none other than Christopher Davidsen, who participated in the competition himself in 2014 and who has two silver medals from Bocuse Europe and Bocuse d`Or in Lyon.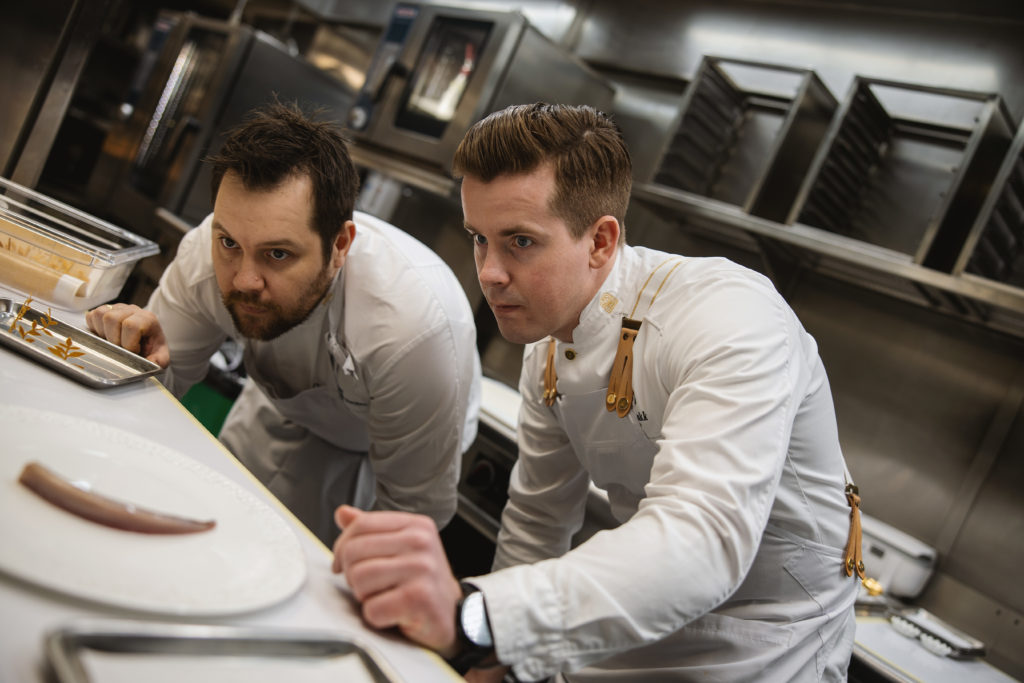 I think he has a very good opportunity this year, his application was very strong and he stood out. He has a tough mentality and makes fantastic food. Håkon has also built a great team around him to support and back him during these months of training. The participation comes at just the right time in his career. I am certain that he is ready for what awaits.

Christopher Davidsen is optimistic about Håkon's participation.
When Håkon reflects on his path to the competition, he thinks about where it all began: "I grew up on Nærøysteine, a fishing village near Abelvær in Trøndelag. As a kid, I used to love creating things with my hands, and access to great ingredients and fish on the dinner table several times a week sparked my early interest in cooking. That was probably where the dream of becoming a chef was born. Being able to delightothers with my cooking, while testing ideas and concepts, feels meaningful to me, and is still one of the things I appreciate most about the profession."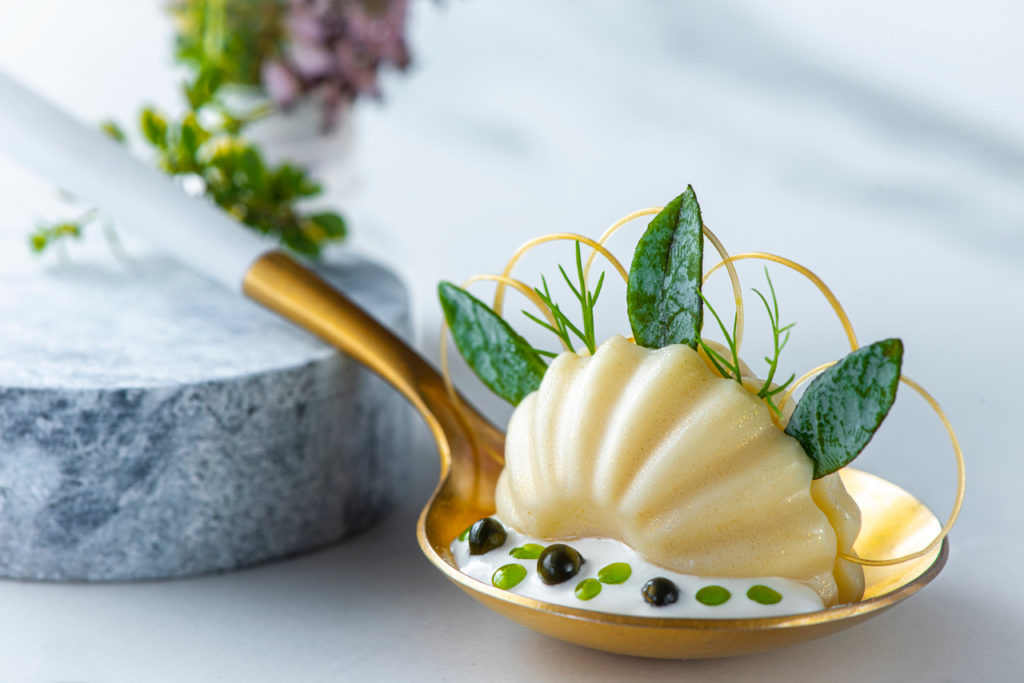 "I am passionate about utilising ingredients in new and exciting ways, making tasty, beautiful food with a clear identity and authentic flavours. I always use sustainable techniques. I work thoroughly and efficiently under pressure and thrive in competitive situations. I have participated in several competitions before, which has made the desire for a podium place in Bocuse d'Or even stronger. The dream is to take the gold home, all the way from Lyon to Nærøysteine!"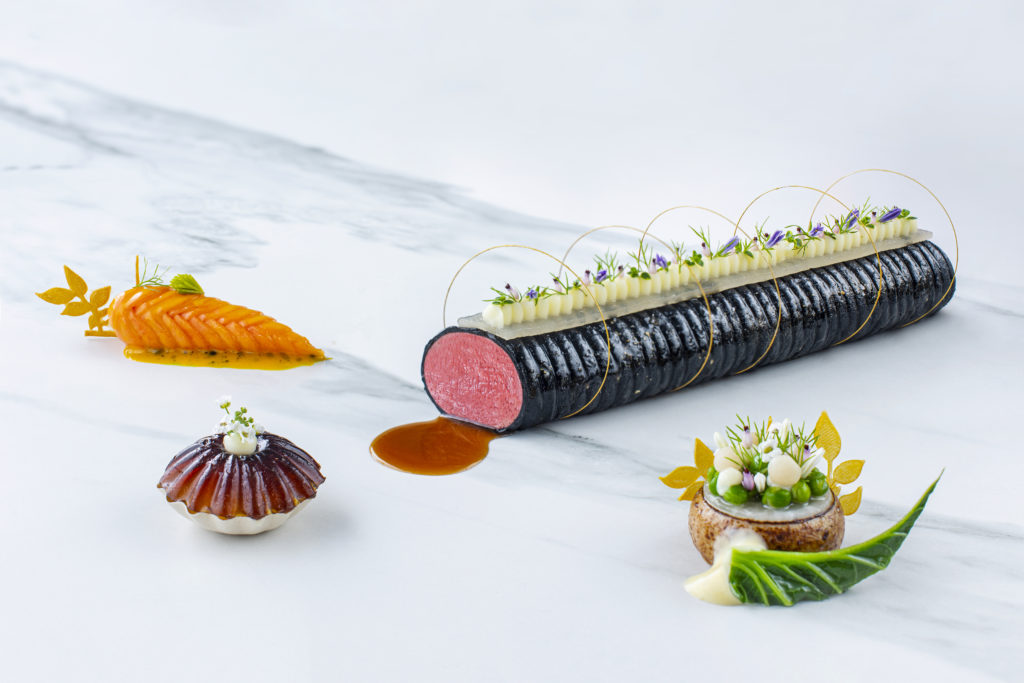 "The cornerstone of my food philosophy is high quality Norwegian ingredients and classic flavours served in a modern way with precision, without it becoming too pretentious. I like to play with established taste profiles, test new techniques, compositions and ingredients, and to combine tradition with modern impulses in an elegant and playful way. If I manage to renew and enrich the way guests and colleagues experience Norwegian cuisine, I have achieved a lot."
Five experienced competition chefs will compete to become Chef of the Year 2021. Aleksander Løkkeberg Vartdal, Filip August Bendi, Marius Dragsten Kjelsrud and Runa Kvendseth are the selected few fighting for glory together with Håkon Solbakk.
Håkon himself is well underway with the training in the competition, which will take place in Mathallen in Oslo on 19 October. He has built a competition kitchin at Culina in Trondheim, where he will perfect and develop the dishes which he will compete with.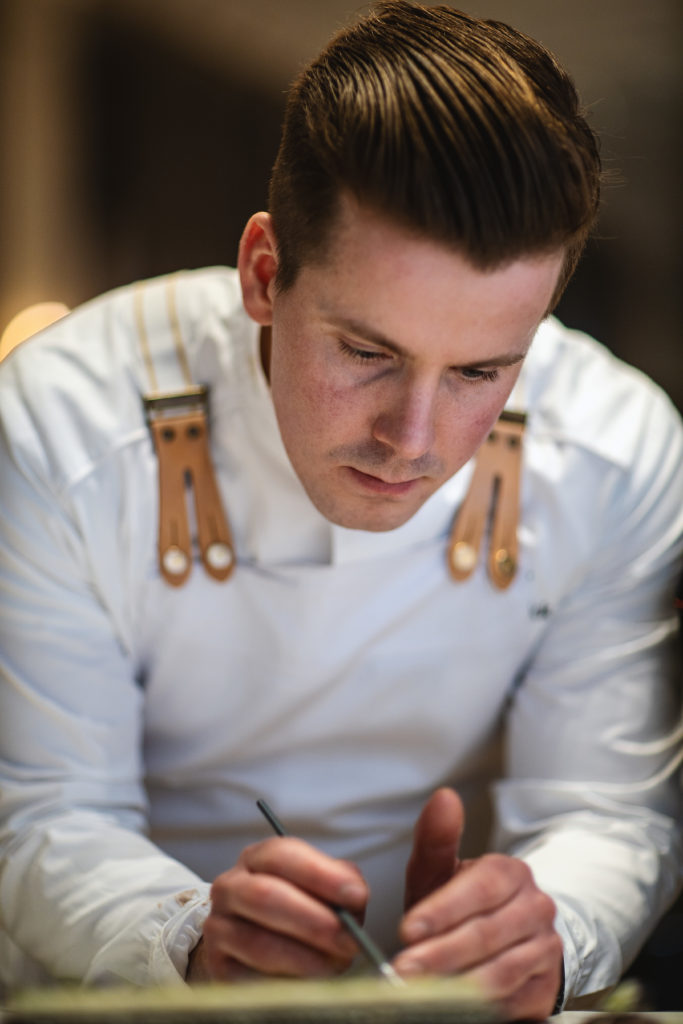 Each year the contestants are prescribed the ingredients they must work with. This year the main products are whole turbot with crayfish, Norwegian apples, celeriac, shallots and butter for their main plate. The ingredients for the plate assignment are a trio of autumn vegetables and a cream, which will be combined with organic Hovelsrud chicken.
"This year's Norwegian chef of the year competition is one of the world's toughest selections for Bocuse d'Or, and the winner has had to work really hard to stand on top of the podium in Mathallen," says Sven Erik Renaa, chairman of the board of the Norwegian Bocuse Academy. "In Norway, we are lucky to have many talentedchefs to choose from, and we are sure that the candidates we have selected from among the applicants are the best suited to perform in the race to win both Chef of the Year, and then Bocuse d'Or."
The winner of Chef of the Year 2021, will represent Norway in the Bocuse d'Or Europe in 2022 and the world final in Lyon in 2023.