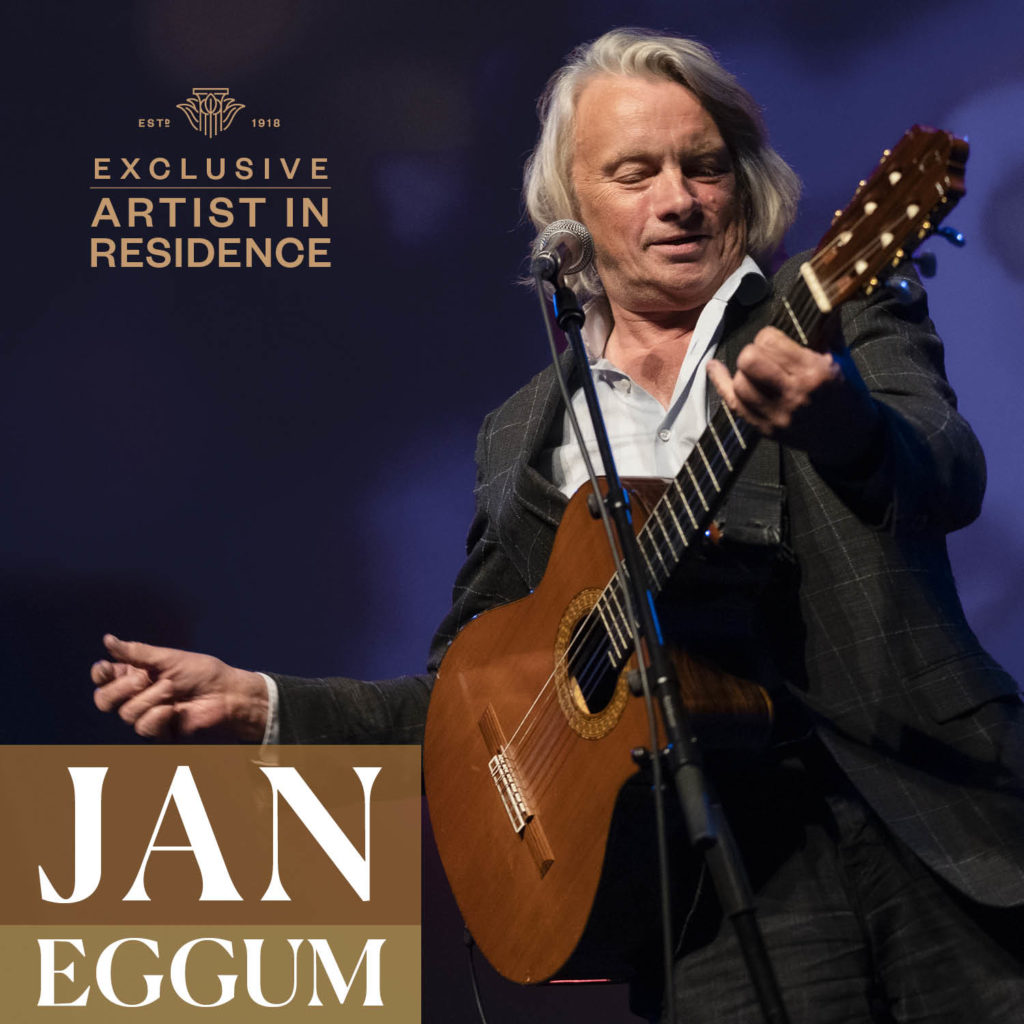 Jan Eggum thrives in most contexts: larges and small bands, duos, jazz trios, philharmonic orchestra... even with a choir. It will be yet another experience, and something very special, to witness Eggum playing alone with a guitar in the ambient settings of Britannia's Palmehaven, as part of the Artist In Residence series.
After a busy and successful year on the road with Halvdan Sivertsen, Jan Eggum is launching his own show under the title «Så langt har alt gått bra» ("So far everything has gone well"). What better philosophy to take into 2021?! And what a great excuse to see this artist at the top of his game, performing for two exclusive evenings.
Friday 19th March, 7.30pm *few tickets remaining*
Saturday 20th March, 7.30pm *few tickets remaining*
The ticket price includes concert, an aperitif on arrival and a special three-course meal. During the concert there is table service.
Poached wild halibut
Sweet potato cream, sour cucumber, tapioca chips and Avruga caviar
(fish, sulfite)
Fried veal tenderloin from Røros
Pan-fried foie gras, broccoli, celery and truffle cream, french fries and red wine bouillon
(milk, celery)
Ivoire Valhrona chocolate mousse with ginger and lemon
Ginger croquette and lemon crea
(milk, eggs).
If you would like to sit with guests who have purchased tickets separately, please contact us directly to make arrangements. If there are any allergies to be taken into account in relation to the menu, please inform us and we will provide a specially-customised menu. All information is sent to: hovmester@britannia.no.
For the complete experience, you make accommodation at the hotel, with a five-star breakfast and entrance to our spa & fitness included in the price. Find your hotel room here.