Artist in Residence concerts playing in Palmehaven - the summer's highlights.
Since 1918, Britannia's Palmehaven has been the city's exotic oasis and to this day remains the heart of this internationally-acclaimed hotel. A natural meeting point and ever-popular with Trondheim's population.
This summer, we invite you to experience a series of fantastic concerts under the Palmehaven canopy. National and major local artists will be taking up residence every week from 19th June. Join us for one... or all!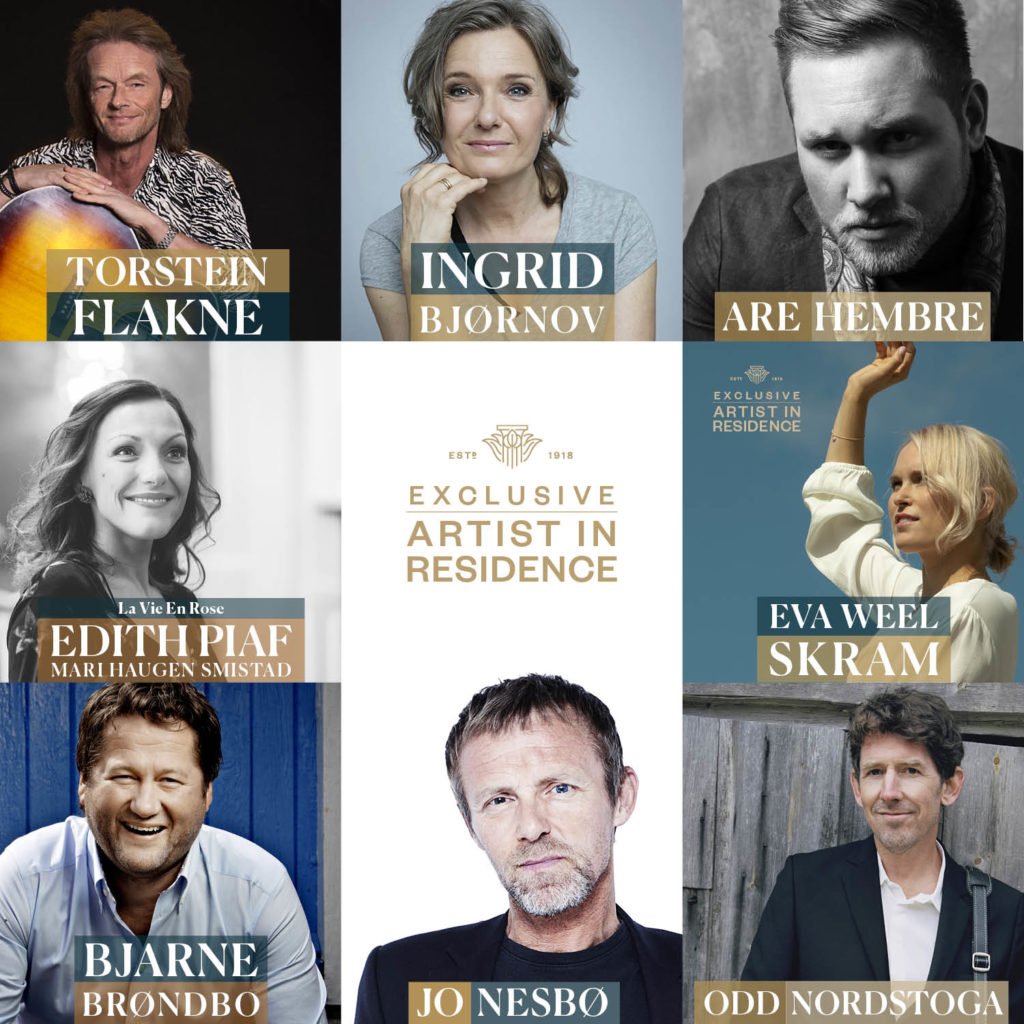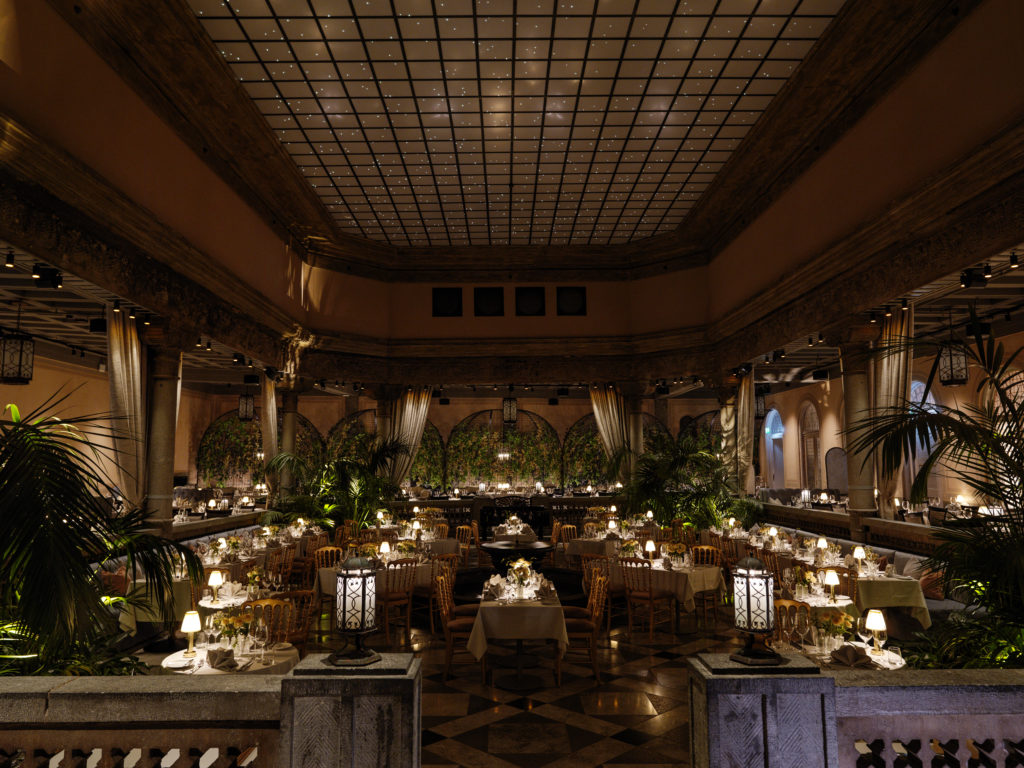 Palmehaven offers a unique atmosphere for the concerts. Sit close to the artists, enjoying live music, world-class food and special drink service. A wonderful interaction between setting, music and cuisine.
The ticket includes 'Plateau fruit de mer Britannia'; a spread of the world's best seafood for each table. The platter includes the best local Norwegian shellfish, served with tasty garnish and accessories.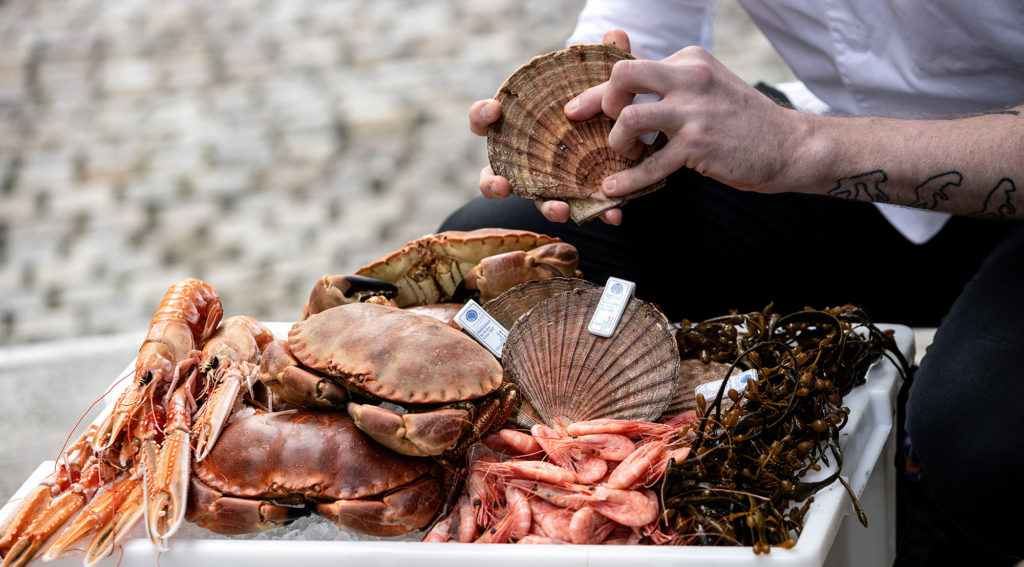 Plateau fruit de mer Britannia includes:
King crab brushed with herb oil
Fresh prawns
Crayfish
Crab from Hitra
Scallops Carpaccio
White wine steamed mussels
Halibut ceviche with coriander, cucumber and pomegranate
Sauce vierge
Aioli with baked garlic and grilled lemon
Browned butter-hollandaise
Vegetable-crudité
Bread from Britannia's bakery.
Alternative cuisine is available for guests who do not eat shellfish and we can accommodate all allergies. Please contact booking@britannia.no to communicate preferences.
We put together a separate «plateau» including:
Asparagus and hollandaise
Wild salmon
Jamón Iberico de Bellota
Local cheeses
Vitello Tonnato
Tomato and Burrata Salad
Foie Gras
Sliders
Crudité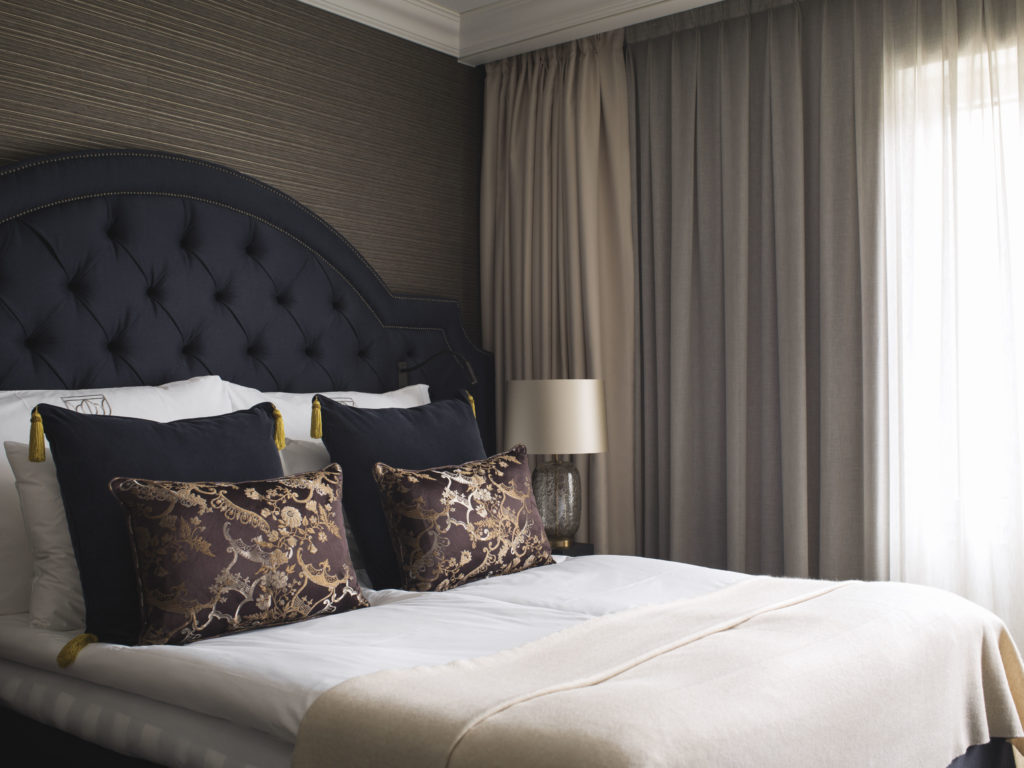 Enhance your experience with an overnight stay at the hotel. Overnight packages include our signature À la carte breakfast as standard, and access to Britannia Spa & Fitness (subject to the government's restrictions on ant-Covid 19 measures - see full details here).
A wonderful evening followed by a wonderful night in the luxury comfort of Britannia Hotel.