Visitors to the conference centre can use the entrance at the back of the hotel (on Westermannsveita), where it is possible to check in / register automatically.
Conferences
Elevate your expectations
Britannia Hotel has the conference facilities to elevate all occasions. Our experienced event team knows that good ideas and memorable moments start with solid foundations, comfort, nourishment and excellent service. If you plan to host a conference in Norway, then Britannia Hotel is great option to create a successful happening.
We are one of the biggest conference hotels in Trondheim with 12 purpose-built meeting rooms, which can be customised and combined to make sure event feels full but never crowded. Your event can be hosted in Britannia Hall which seats up to 320, and combined with our expo and mingling space in the lobby.
Meeting rooms with wireless transmission
In all of the meeting rooms you can present with both sound and image wireless on high quality screens and speakers. Every room is nicely designed and furnished with comfortable chairs. Read more about our meeting rooms here.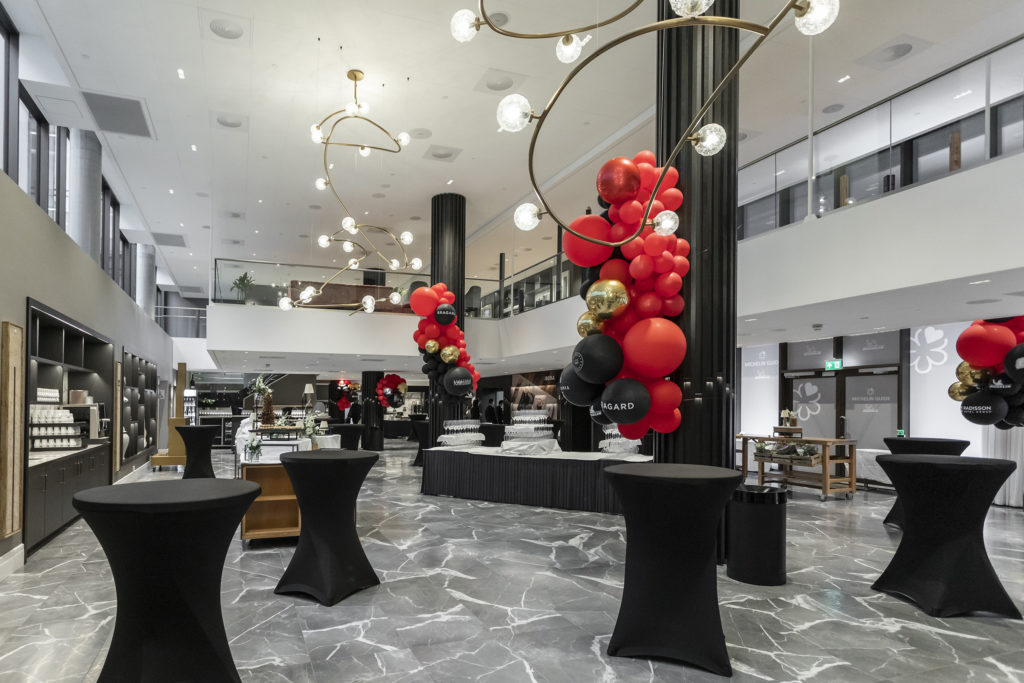 The large conference facilities run over two floors, including the prestigious Britannia Hall, which can seat up to 320. The spaces offer plenty of daylight, specially-composed background music and comfortable furniture in small and large lounge groupings.
Surrounded by beautiful art and serviced by our creative culinary team, with energy replenishment during the breaks and the option of an exquisite lunch buffet in the venerable Palmehaven, Britannia Conference has the room for every occasion.
Britannia Hotel's Meetings & Events facilities can be made available 24 hours a day. booking@britannia.no +47 73 800 809 (weekdays 07:00-18:00) or through reception +47 73 800 800 (24 hours).
Make an enquiry
Britannia Conference Centre
Britannia Hotel's meeting and events spaces can be combined to create the perfect layout for your next conference. See the list of 'venues' for an overview of the spaces available.