Breakfast is served in the hotel's iconic palm court, Palmehaven, established in 1918. The lush and exotic room, with Moorish columns and a starry sky, is the heart of the hotel. Palmehaven has been the city's grand meeting place for visitors and locals alike, ever since it first opened. It is home to countless memories and traditions.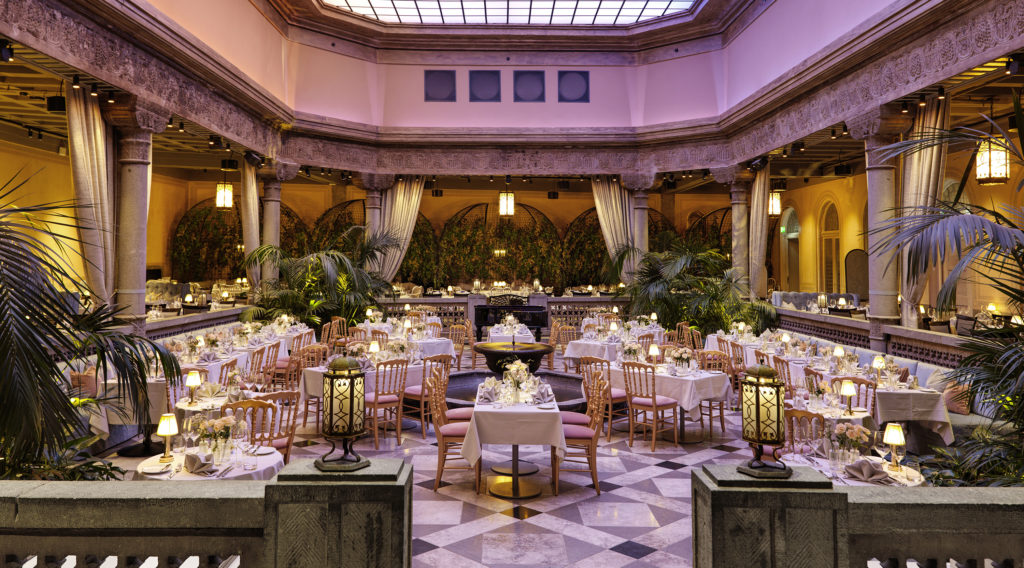 Today, breakfast at Britannia Hotel is breaking away from traditional Norwegian hotel fare and setting new standards when it comes to quality and sustainability.
At Britannia, there is an emphasis on seasonal food and à la carte dishes, which the chefs make to order for each and every guest. The menu includes both classic and contemporary dishes, and there is a greater focus on plant-based food, with a dedicated vegan page in the à la carte menu.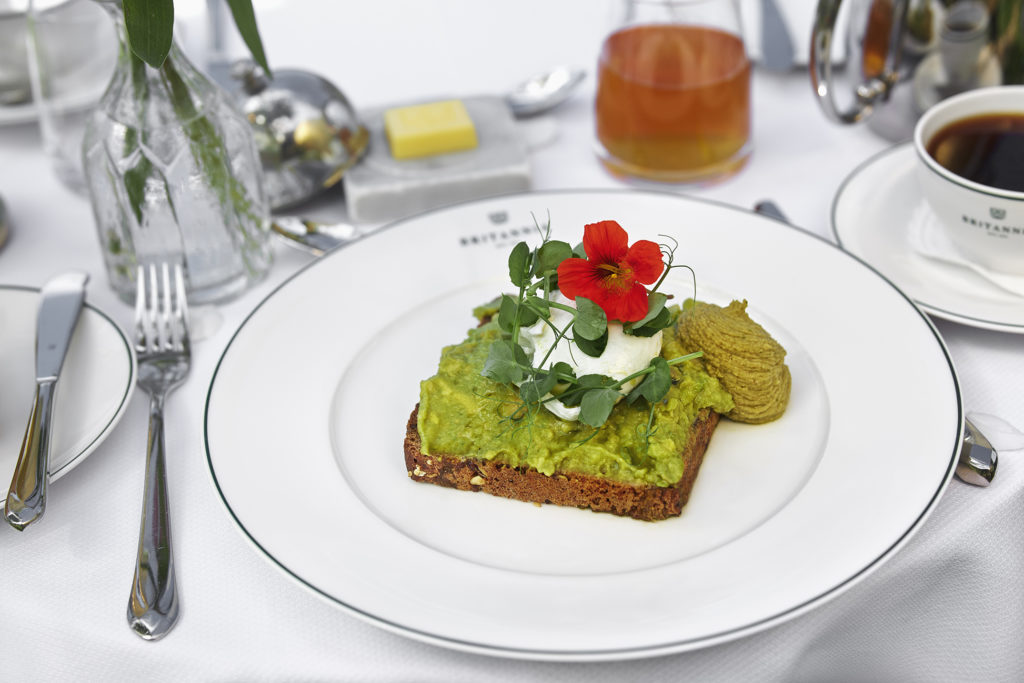 Breakfast in Palmehaven also includes a luxurious buffet, with a focus is on quality over quantity. Britannia's eminent kitchen prides itself on serving only the best products, which are presented in delicate portions, with frequent refills (instead of mountains of food which is encouraging of wastefulness). Palmehaven's modern approach to a breakfast buffet means fresher food and less waste - all served with the hotel's five-star style and service. 
Most of the products on Britannia's breakfast table are either home-made or from local Trøndersk producers. The kitchen works closely with several suppliers to develop signature products, not found anywhere else. There is an emphasis on short-travelled food. The honey is from beehives on the hotel's roof, which also encourages pollination in the city centre.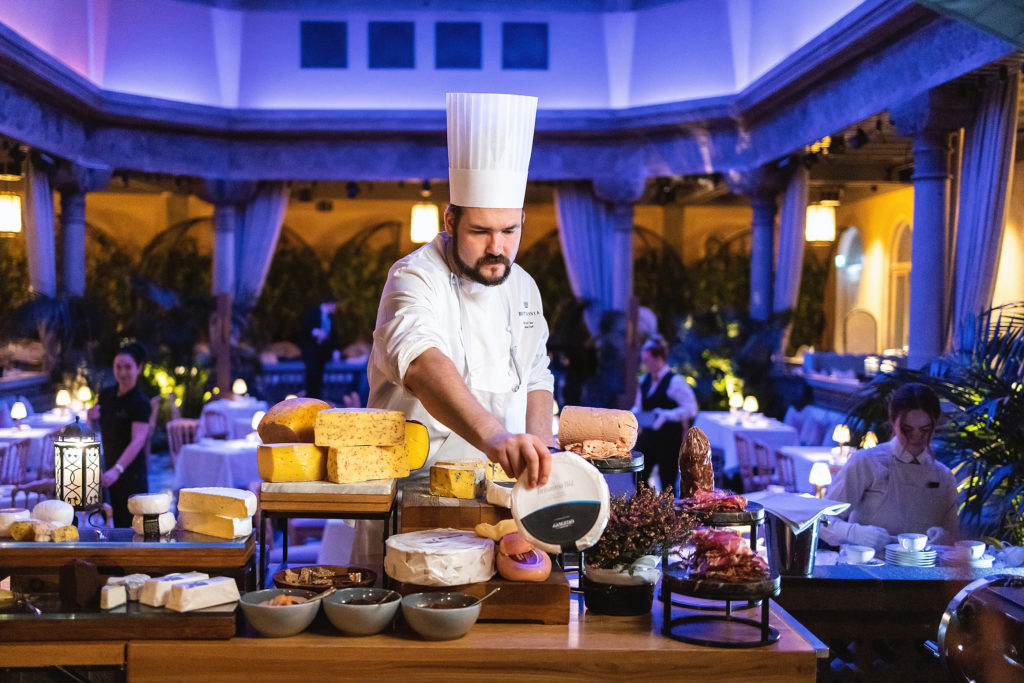 Britannia Hotel has also established a farm, beside by lake Jonsvatnet, growing vegetables, fruit, flowers and herbs, exclusively for the hotel. Among other things the farm (Braattan Gaard) makes the delicious cold-pressed apple juice for Britannia's breakfast. 
Palmehaven chefs and waiters are regularly visitors to the farm and active participants in the planting, harvesting and production of Britannia products. Food waste from breakfast is also composted at Braattan Gaard, improving the soil and further enhancing the hotel's sustainability credentials.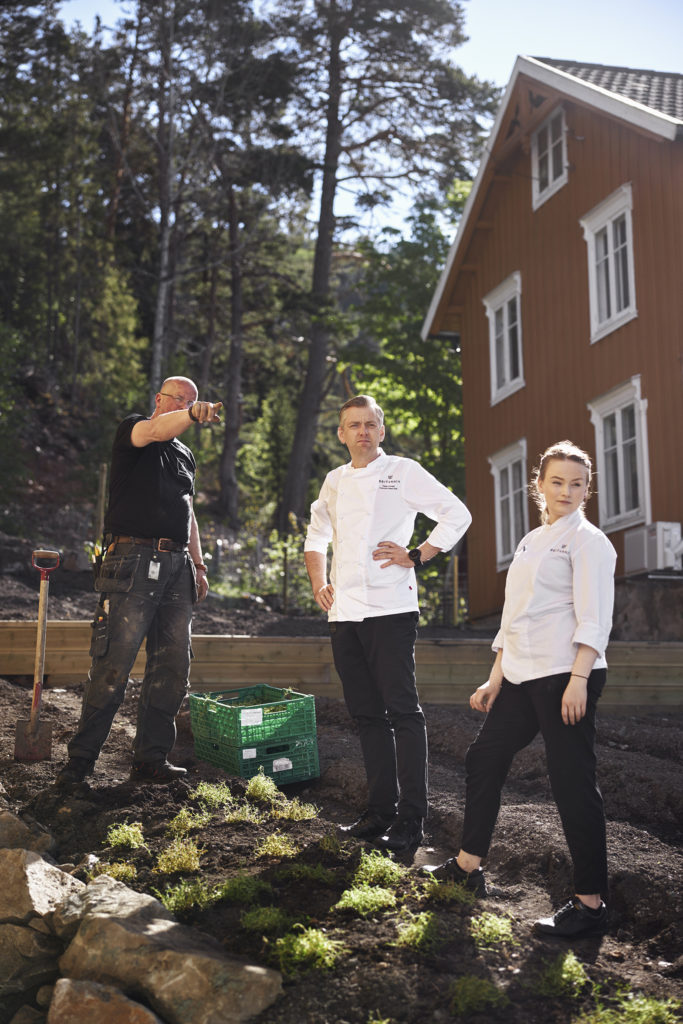 You can read more about Braatan Gaard and breakfast at Britannia breakfast in Britannia's in-house newspaper, The Collector.
Welcome to a new, dynamic approach to sustainable breakfasts at Britannia Hotel!