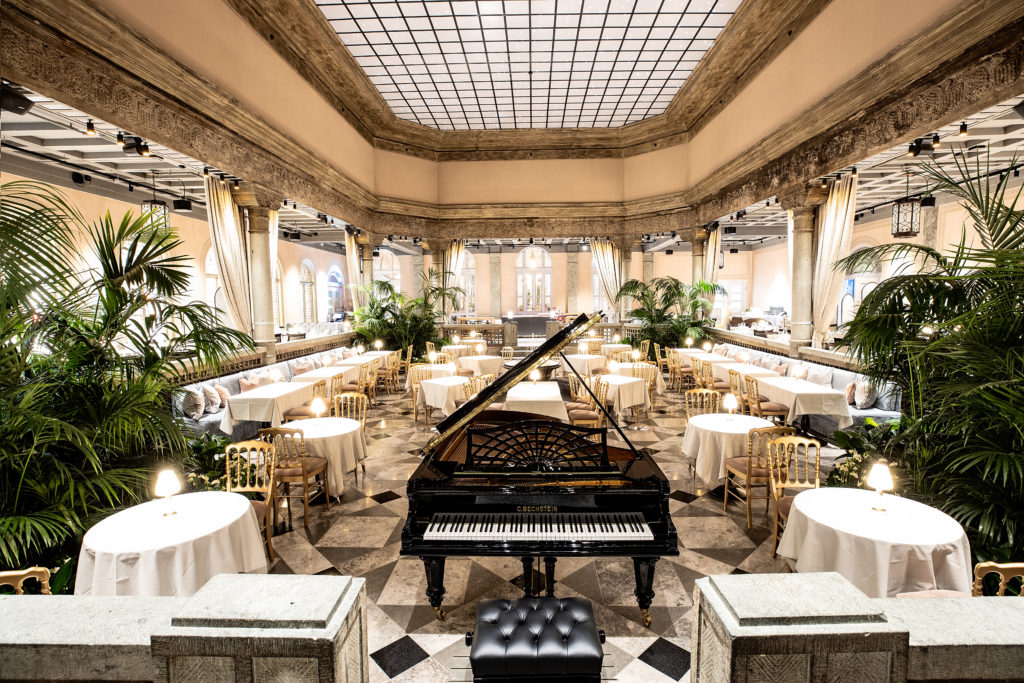 The reopening of Britannia in 2019 is considered one of the three most important dates in the hotel's history, the other two being the establishment of the 'new' building in 1897 and the opening of Palmehaven in 1918.
To this day Palmehaven holds a special place in many people's hearts, a leafy oasis in the centre of this Nordic, fjord-side city. So much of the hotel's allure is wrapped up in this space. Everyone has a connection, small and large, from private occasions to great banquets. Memories float in the air, winding in and out of the pillared terraces, reflected and refracted in the sheen of the fountain's waters.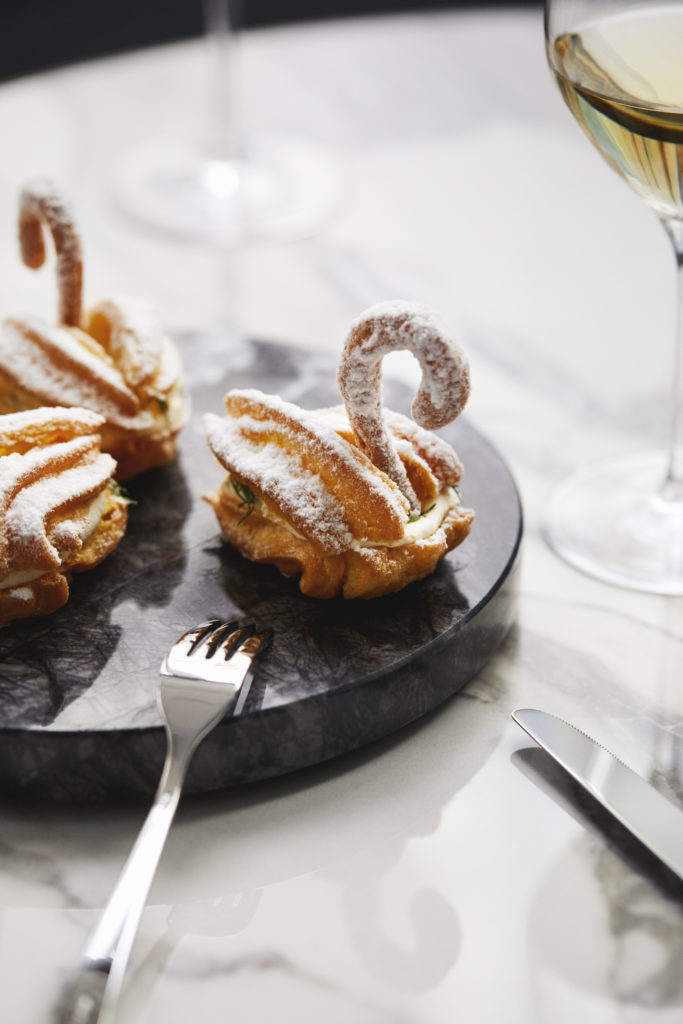 Sit at one of the delicately laid tables, with palm shadows draped across your serving of afternoon tea, piano playing handsomely in the background. Bite into handmade pastries, delicious finger sandwiches, scones with jam and clotted cream, and sip on flutes of Champagne. Listen to the warming sensation that you are now an actor in a new generation of stories. Royalty have dined here before you, and will again, relationships have started and matured, Paris fashionistas have come and gone, history has been inspired.
Palmehaven was known as the city's living room. Now it reopens as the Grand Lounge, a place where visitors can experience historical menus and excellence from around the world, enjoying a variety of different table layouts and seating zones. It's exclusive yet inclusive, a venue for rich and poor, young and old.
Inspired by the Palm Court from Plaza New York, The Palm Court from Langham in London, the Winter Garden at the Grand Hotel in Stockholm, Palmehaven will be the hotel's main restaurant where breakfast, lunch, buffets and banquets are served. All meals will reflect the season, with strict adherence to 5-star service.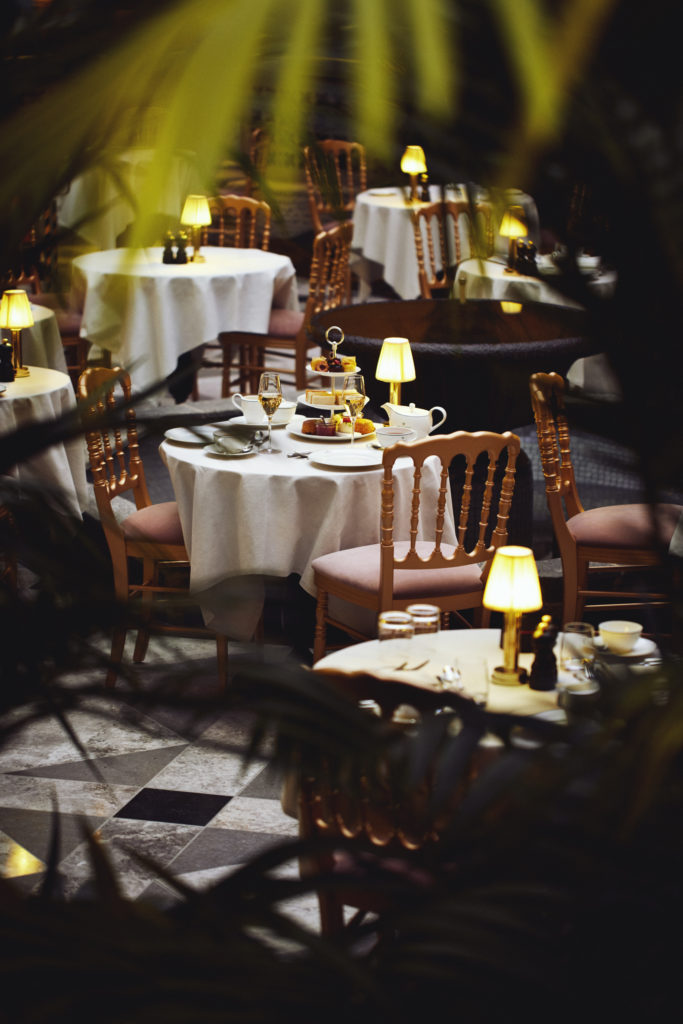 Breakfast guests will be greeted (and revived) with dark-roasted or seasonal coffee, and plied with a lavish breakfast of the finest ingredients. However, at Palmehaven, a 'less is more' approach is taken: as well as the luxurious buffet there is an à la carte from which you can order made to order hot dishes, like Eggs Benedict, oatmeal with different toppings, minute steak etc. In true Palmehaven style, one can choose to elevate and curate their own experience, topping their dish with truffles and caviar, or indulging in fresh oysters.
And as guests celebrate, so does Palmheaven, with special plans to mark Valentines, Asparagus Week, Wild Salmon season, Lobster and Shellfish, Launch of Beaujolaise Nouveau, Lutefisk, Christmas, New Year's and many more dates through the year. The event calendar is bursting at the seems.
When Artist in Residence Håkon Bleken, stepped into the newly renovated room, his eyes welled up at the sight. Palmehaven has been given a new lease of life, an exquisitely textured blank canvas for your next experience.