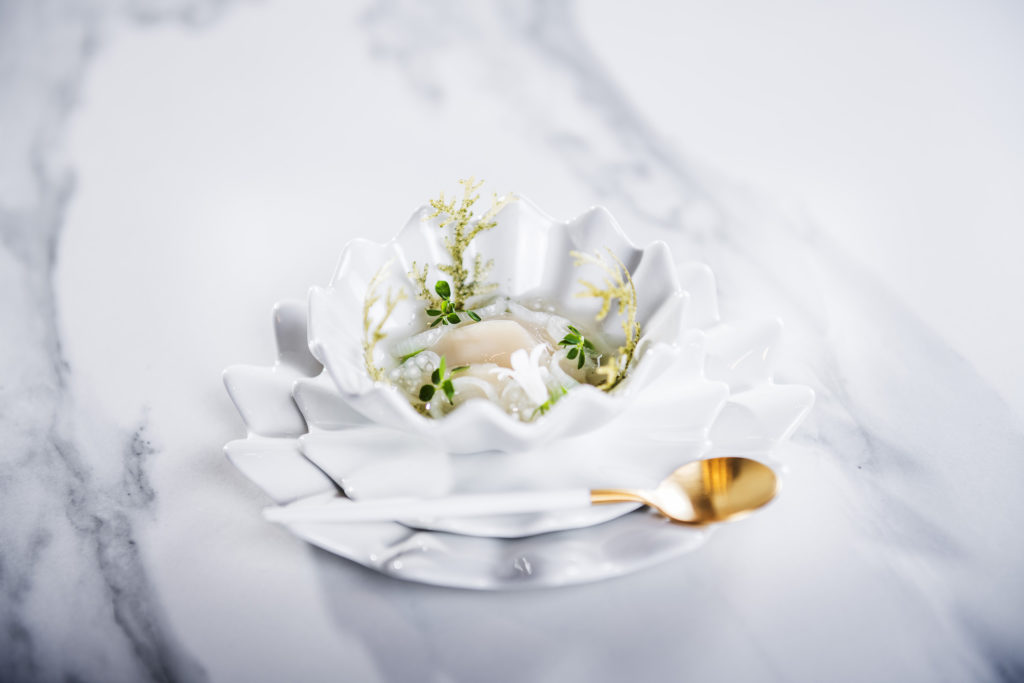 There are several exciting course at this year's Trøndelag Food Festival being held at Britannia Hotel. You can learn about everything from the how to take barbecue food to new heights, all about Trøndelag berries and tarts, how to make your favourite ice cream, and about Trøndelag brewing techniques, in both aquavit and beer.
Here you can read more about Trøndersk Matfestival at Britannia Hotel.
Friday 30th July, 11am - Garnishing Michelin-plates, with Håvard Werkland
(*This class will be taught in English – there is a Norwegian version of this course happening on Thursday 29th July at 11am)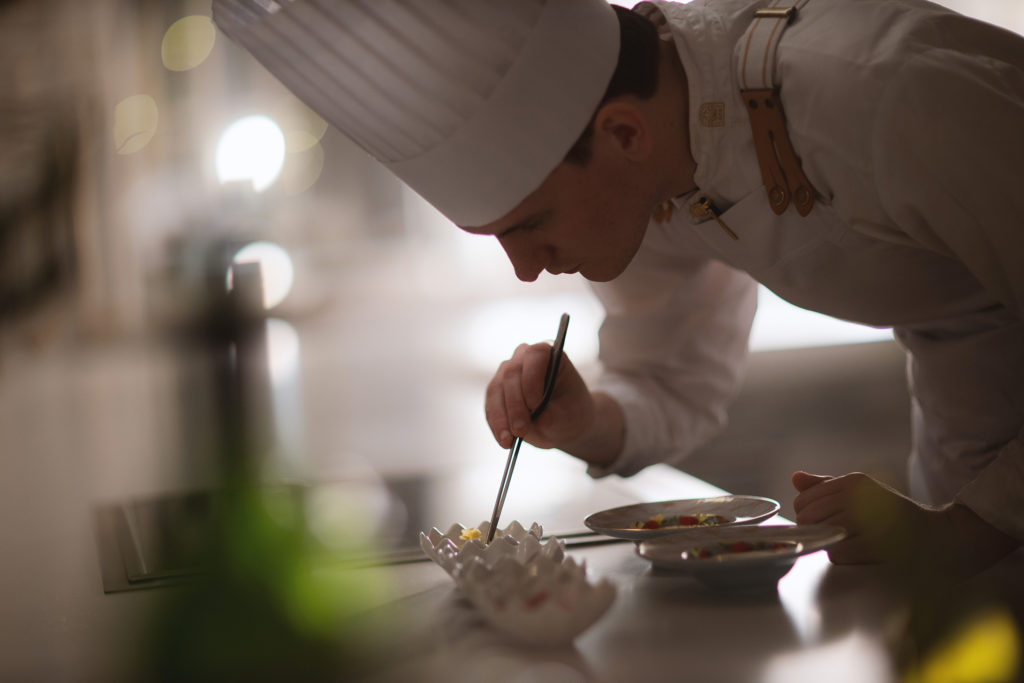 1. To provide or supply with something ornamental; adorn; decorate; embellish;
To provide (a food) with something that adds flavor, decorative color
What would a plate at Michelin restaurant Speilsalen be like without garnish?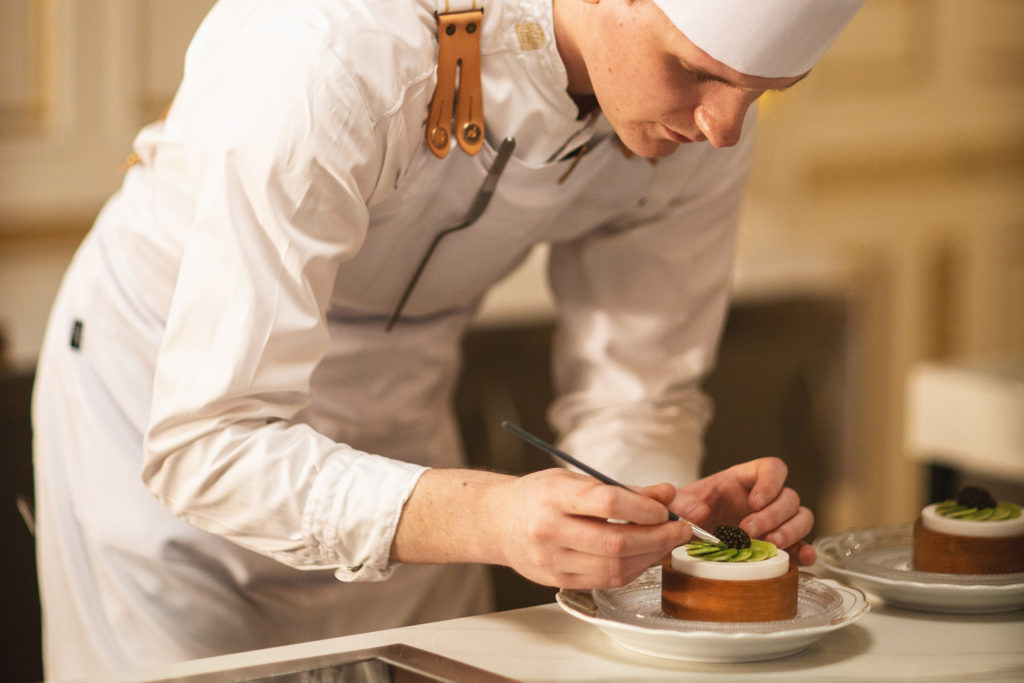 Join Michelin-restaurant Speilsalen ('Mirror Hall') sous chef Håvard Werkland and learn how to take a plate with food to new culinary and visual heights with the art of garnishing. You will be exploring green shoots and sprouts, herbs, flowers and plants, as well as other elements that can decorate a plate. This class in an introduction to the visual components that make the Michelin plates so attractive. How do you use garnish to elevate your experience before you've even tasted the food? A plate of food is a showpiece presenting the visual components of cooking. Håvard Werkland will present and let you taste flavors of locally sourced seafood from Hitra and Fosen and garnish the plate the way they do it at Speilsalen. After this class your dinner plate may never look the same.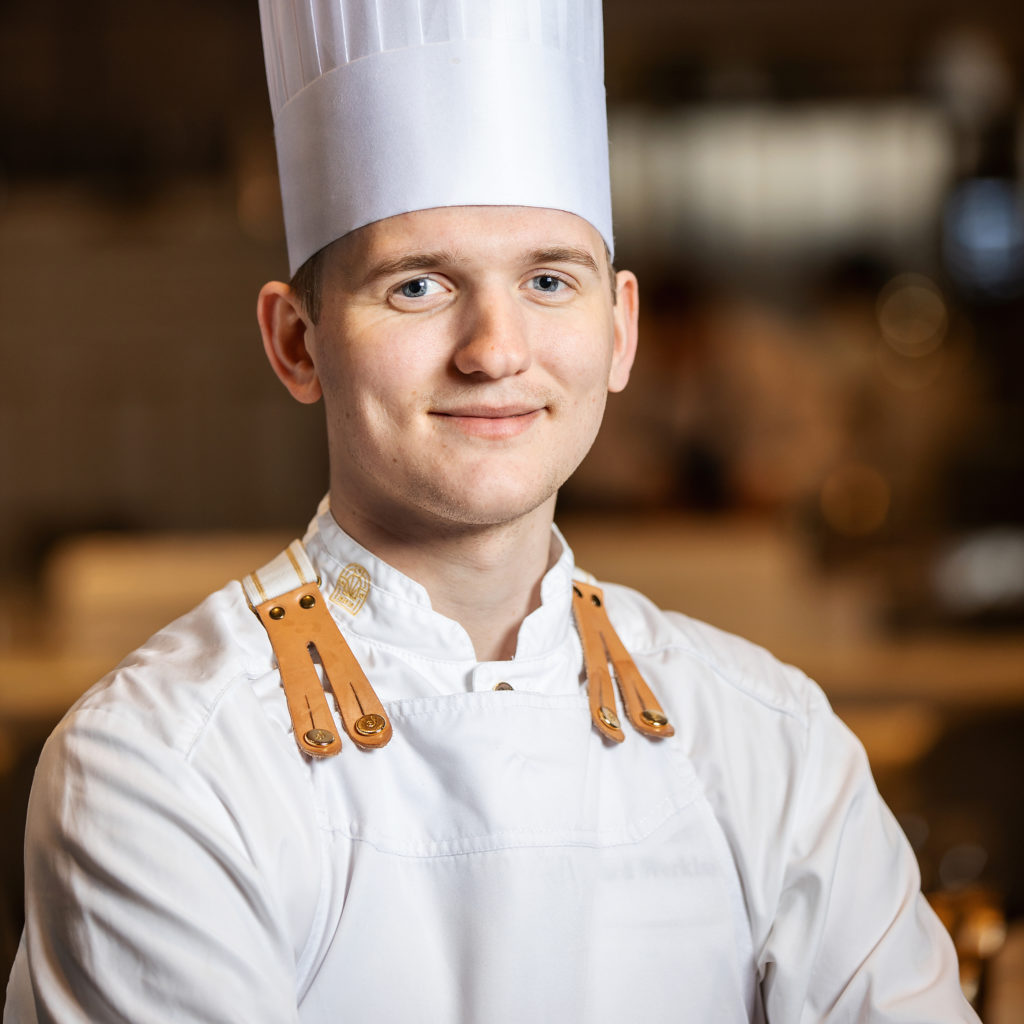 Håvard Werkland is sous chef at Michelin restaurant Speilsalen in Britannia Hotel. His journey started in 2014 when he won the Norwegian Championship for Chef's Apprentices. He was commis chef for Mirror Hall executive chef Christopher Davidsen when they won silver in Bocuse Europe ad Bocuse d'Or in 2016 and 2017. Håvard Werkland's biggest personal achievement was when he in 2018 won the Norwegian Championship in Culinary Arts. These days his focus is on Speilsalen in Britannia Hotel, where he spends his energy giving guests the ultimate food experience.