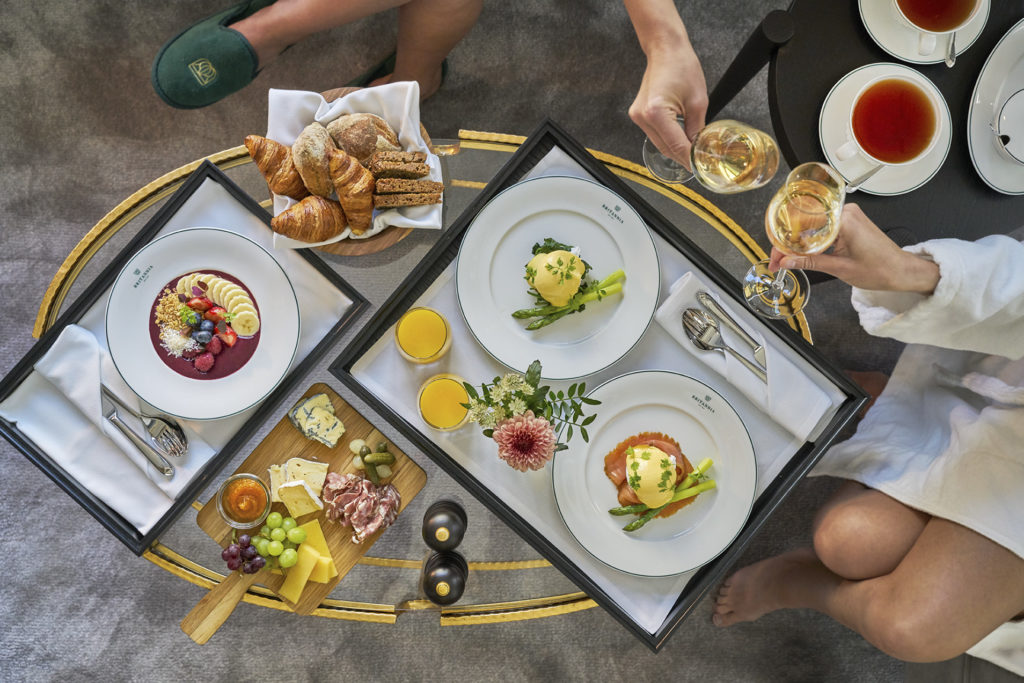 Britannia has 246 beautifully designed rooms and suites, all renovated to exacting standards. With luxury comfort touches such as Hästens beds in all rooms, TVs hidden behind the floor-to-ceiling mirrors in many rooms, and with plush bedding by either Norvegr or Høie, we would not blame you for not wanting to leave!
So whether you are on a weekend away, taking some much needed R&R, or recovering from the night before, be sure to explore our in room dining options.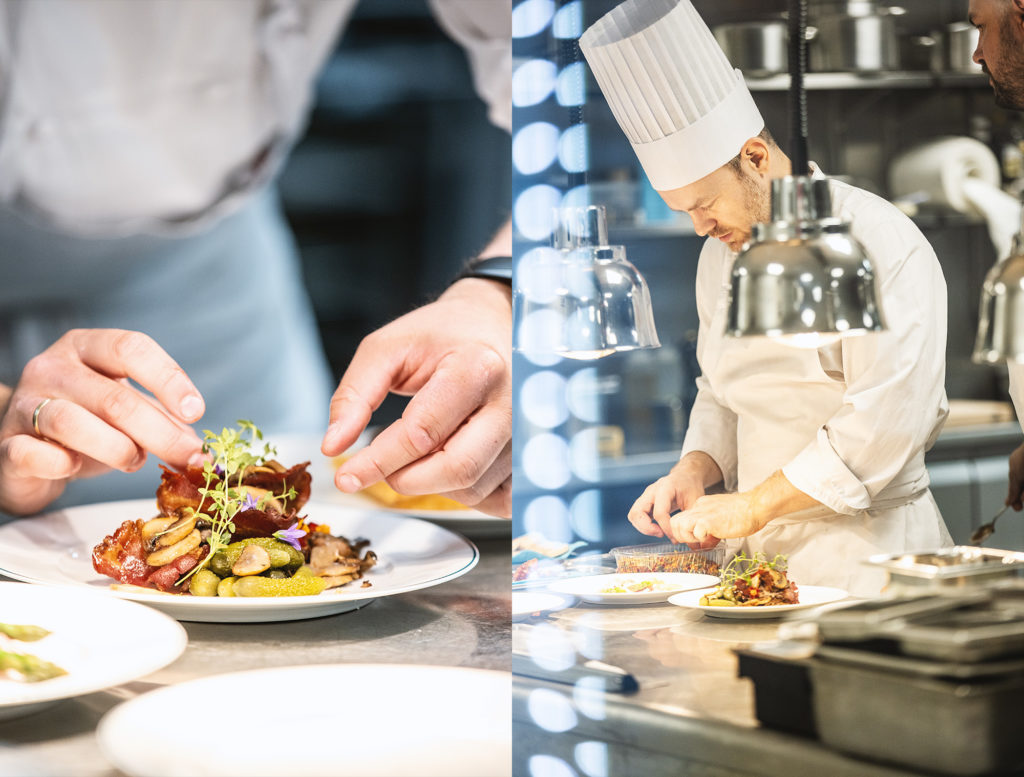 Breakfast is available in the rooms between 7am and 11am (perfect for late risers). Browse the menu in your room, or follow the link below. Call 5003 to order.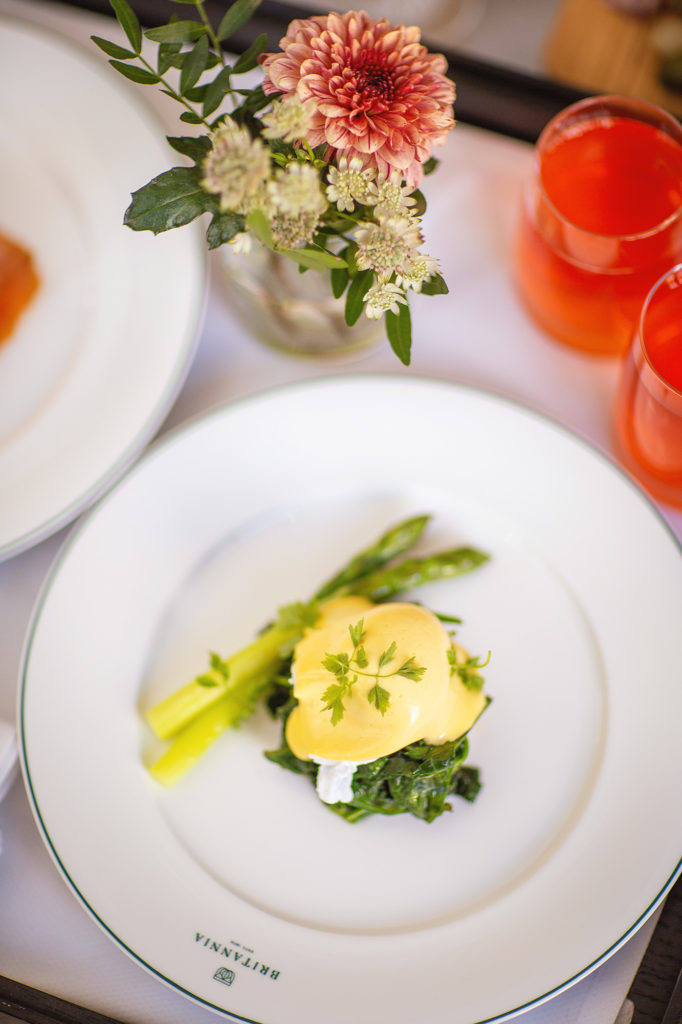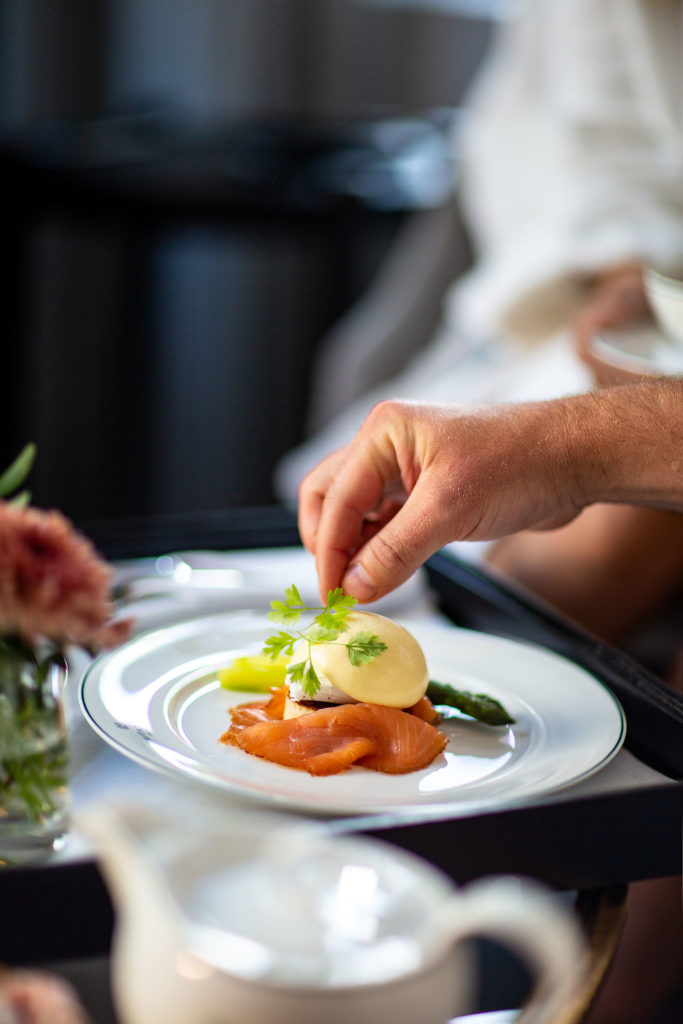 Our breakfast menu is seasonal, with a large range of savoury and sweet options, and can be accompanied the hot or cold drink of your choice. If you have special requirements, please do not hesitate to let us know.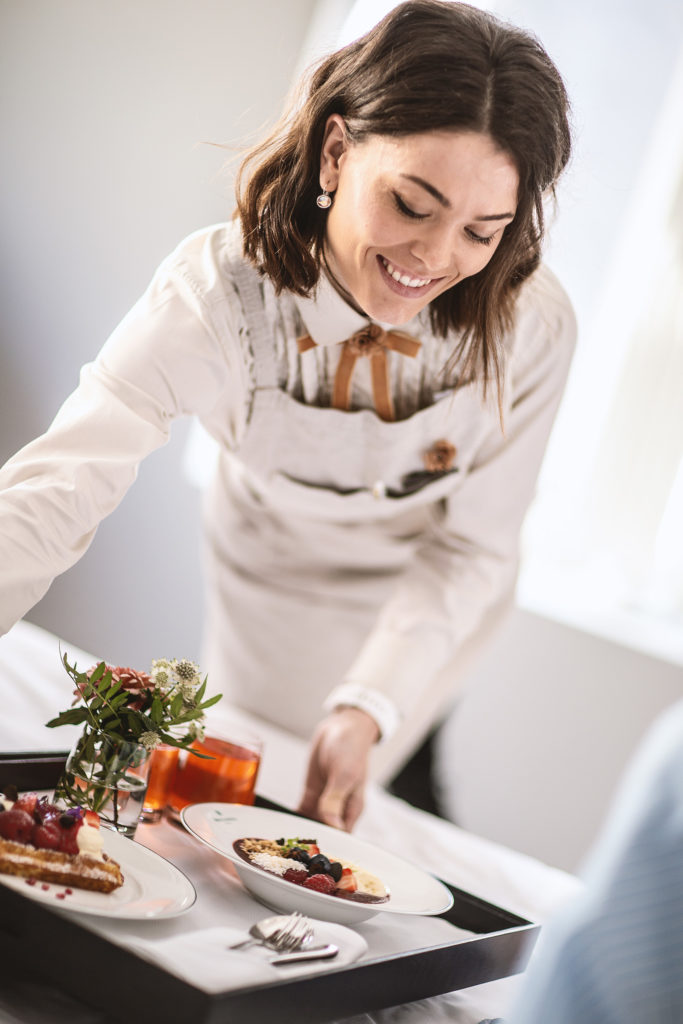 We also offer a great room service 24 hours a day. Everything from beef sliders with caramelised onions, to Chateaubriand with foie gras, or moulds frites, followed by crème brûlée. Staying in never tasted so good! Check out menus below and call the same number, 5003, to order.
Room services incurs a 95 kroner charge, per order.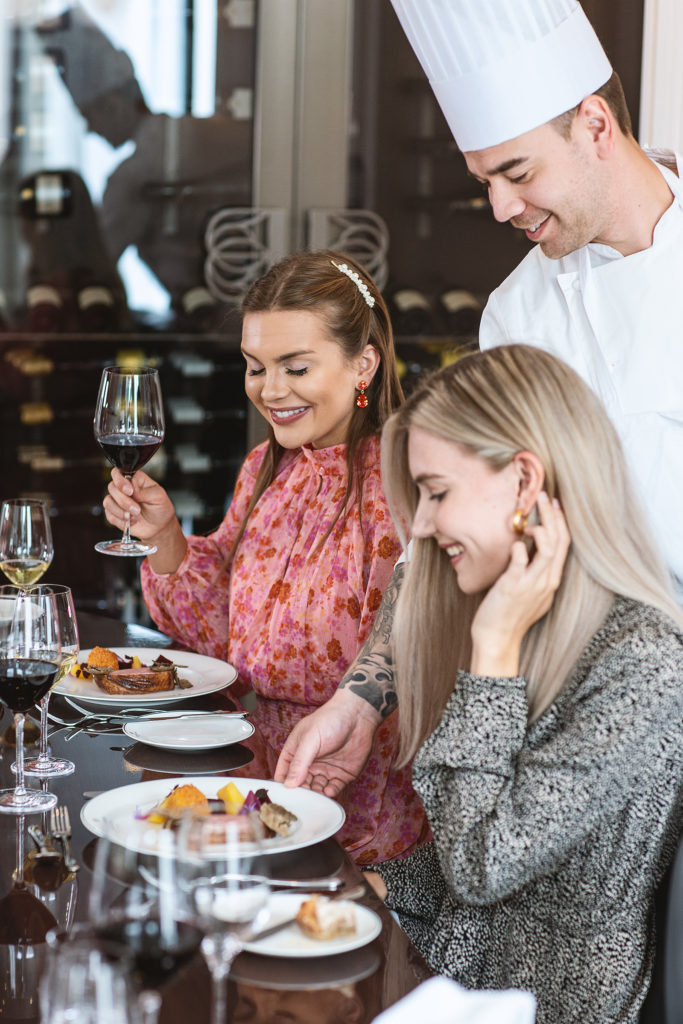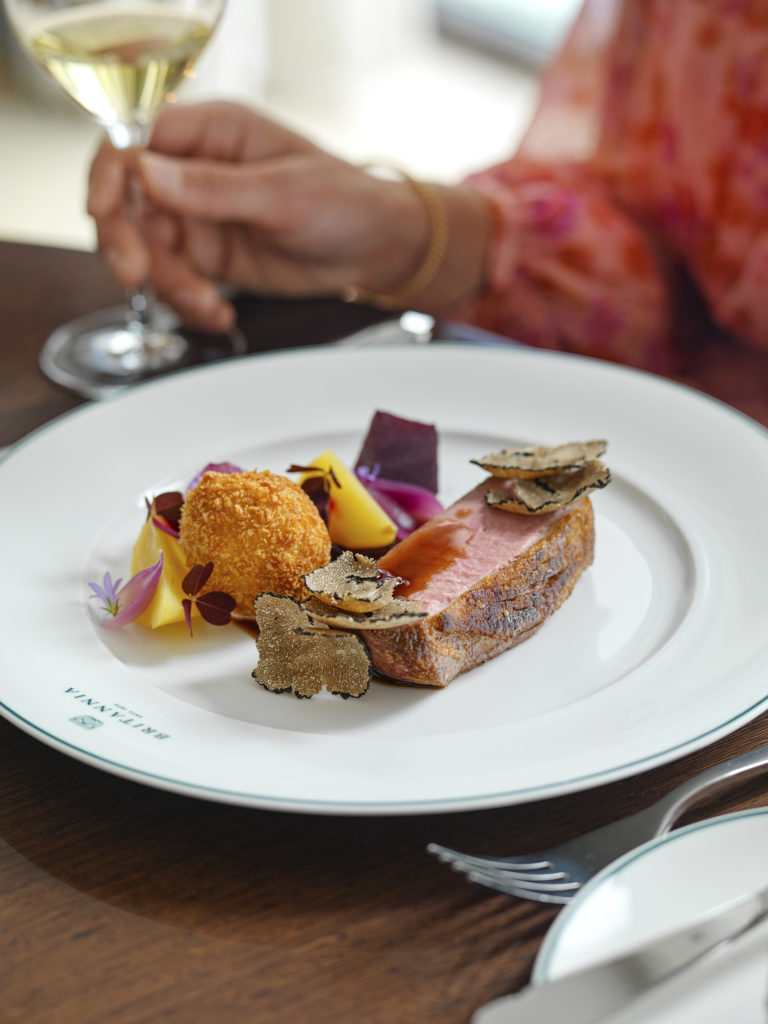 Britannia also offers a variety of private dining options. Some of our suites can accommodate a private chef experience, or you can choose to dine with your friends and family in one of our private rooms, with a wide range of cuisine available. The possibilities are endless. Get in touch to discuss your next private dining experience: booking@britannia.no