Champagne, a lovely 5-course menu from Britannia's kitchen, classy entertainment, five star treatment and luxurious overnight package. The perfect way to celebrate the year and see in the new.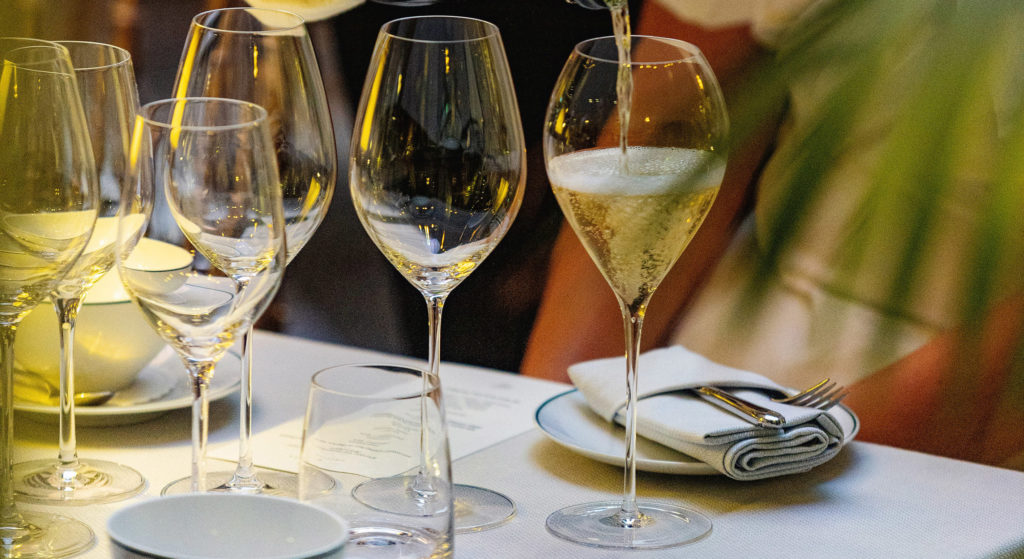 Since opening in 1918, Palmehaven has always presented high quality live music for its guests. Throughout history, several major artists have appeared in the atmospheric and iconic room, under the star-studded ceiling, in amongst the palms. Today's Britannia is continuing this tradition and, in collaboration with Dora3, has established the Britannia Superior Swing Orchestra (BSSO).
The band is fronted by Are Hembre and Mari Haugen Smistad, together with Jan Magne and Helge Førde on horns, playing alongside some of Trondheim's most experienced jazz and swing musicians.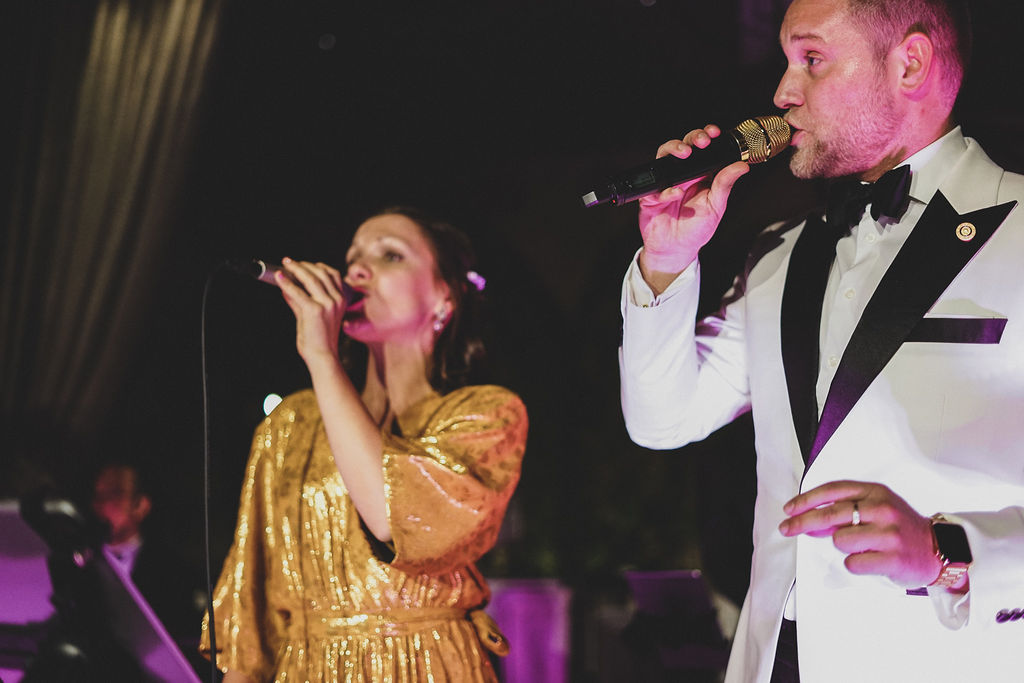 In 1918, when Palmehaven opened, Louis Armstrong got his first gig with King Oliver's orchestra in New Orleans. The repertoire of BSSO will therefore have roots in the ragtime and swing era from 1918-1950. During this period, many of the greatest jazz and swing classics were created by artists such as Bessie Smith, Scott Joplin, Ella Fitzgerald and Frank Sinatra.
BSSO has curated a set list for they New Year's Eve concert which harks back to these glory days and also intends to ​​include some of today's popular music in their acoustic soundscape.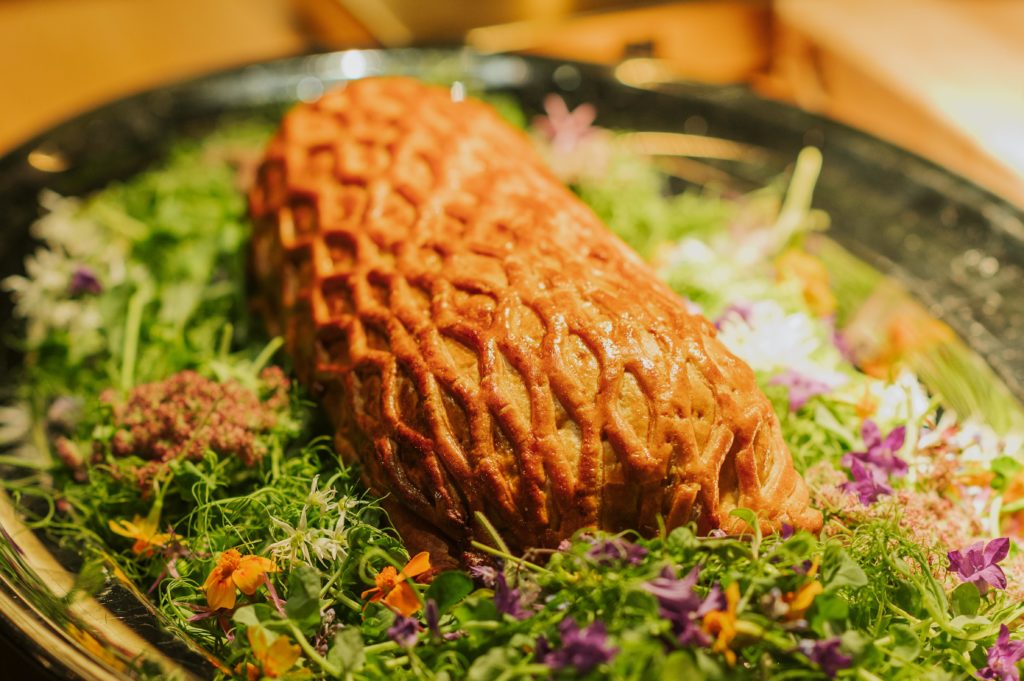 The package also includes accommodation in a double room for two people with breakfast and access to the spa, an aperitif on arrival, a 5-course menu from Palmehaven's kitchen, followed by a entertainment, dancing and New Year's toast at midnight.
New Year's Eve gala dinner:
Raw marinated scallops, roe and fennel.
Turbot with smoked butter sauce, Britannia caviar and fried green vegetables.
Beef Wellington with cheese sauce and winter truffle.
Britannia Blue, fried rye and apricot.
Omelette Norvégienne with stirred raspberries and elderflower.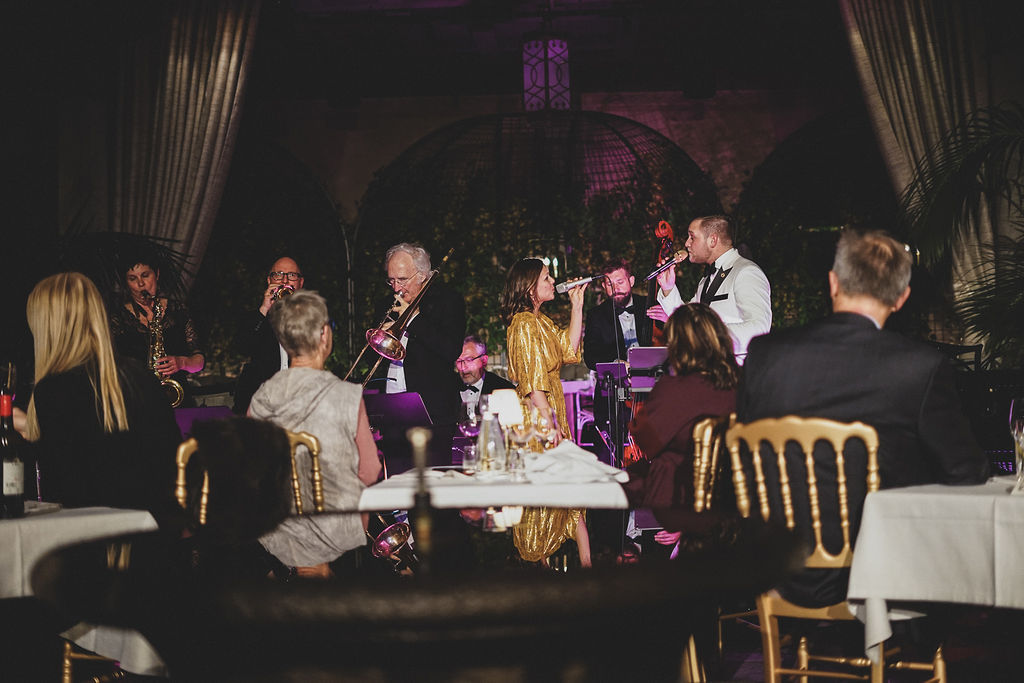 If you would like to sit with guests who have purchased tickets separately, please contact us directly to make arrangements. If there are any allergies to be taken into account in relation to the menu, please inform us and we will provide a specially-customised menu. All information is sent to: hovmester@britannia.no.
Doors to Palmehaven open at 7pm.
If you would like to arrive earlier, we ask you kindly to reserve a table in either Britannia Bar or Vinbaren. You are also welcome to use our conference lobby as a waiting area. The wardrobe is found on the basement level, accessed through the lobby.
For the complete experience, you make accommodation at the hotel, with a five-star breakfast and entrance to our spa & fitness included in the price. Find your hotel room here.