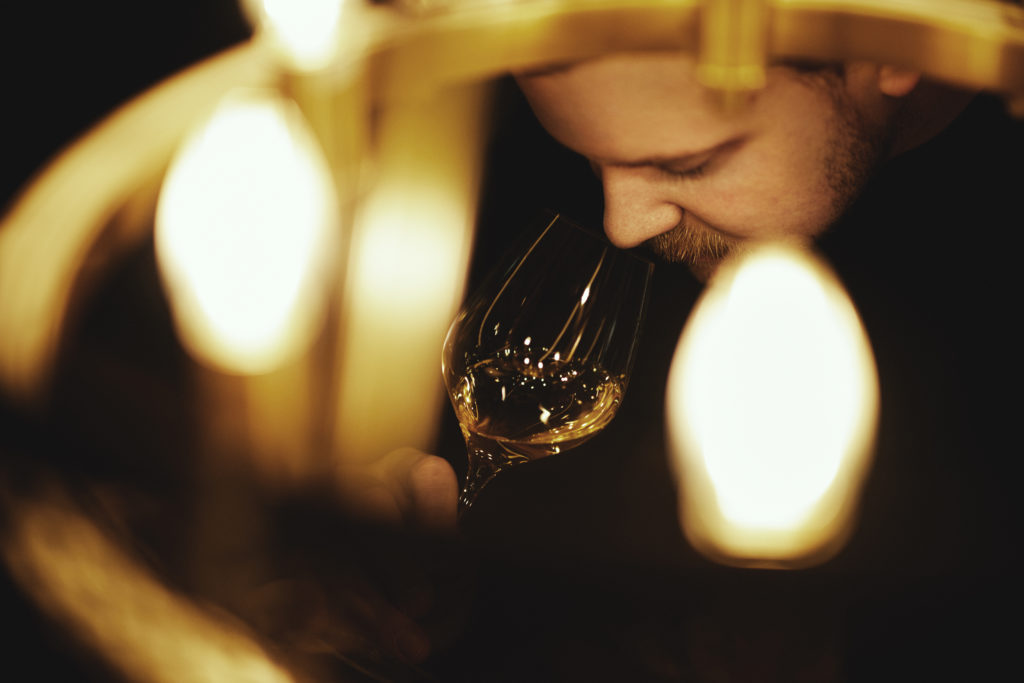 In 1870, while glasses were being raised to the ceiling in celebration of Britannia's opening, a terrible disease was taking root in grapevines across the continent. Caused by microscopic bugs from North America called phylloxera, The Great Wine Blight went on to decimate nearly all the ancient vineyards across Europe over the next 20 years.
Most of the old world wine we drink today is actually from grapevine grafted onto North American rootstocks, which had developed natural repellents. As is typical throughout history, wine has been an ever-present at momentous events, and is often at the centre of the story. Revolutions, despair, victories, births and celebrations are marked by the wines used to toast them. It is the great wine cellars of this world which irrigate these occasions, as they do the cafés, bars and restaurants which sit atop. Loved and forgotten, prized yet hidden from view, the wine cellar is the bleeding heart of any establishment.
Britannia's Vinbaren (The Wine Bar) is a living cellar. A bar and three tasting rooms, lined by 8,000 of the world's best bottles. To step down into this hallowed space is to immerse yourself in one of the broadest selections of wines found anywhere in Norway, accompanied by the finest cheese and cured meats, and served by some of the greatest sommeliers in the region.
"There are two ways of thinking when you decide to make wine: should it be a commercial product, or will you make wine with your heart, the expression of who you are, where you come from and where the grapes have been grown. Those (the latter) are the most interesting people to meet and usually the most interesting wines to taste," explains Ulf Dalheim, Purchaser and Concept Manager of Vinbaren, who has over 20 years' experience as a wine journalist, author of nine books and founder of vinpuls.no, Norway's largest wine club.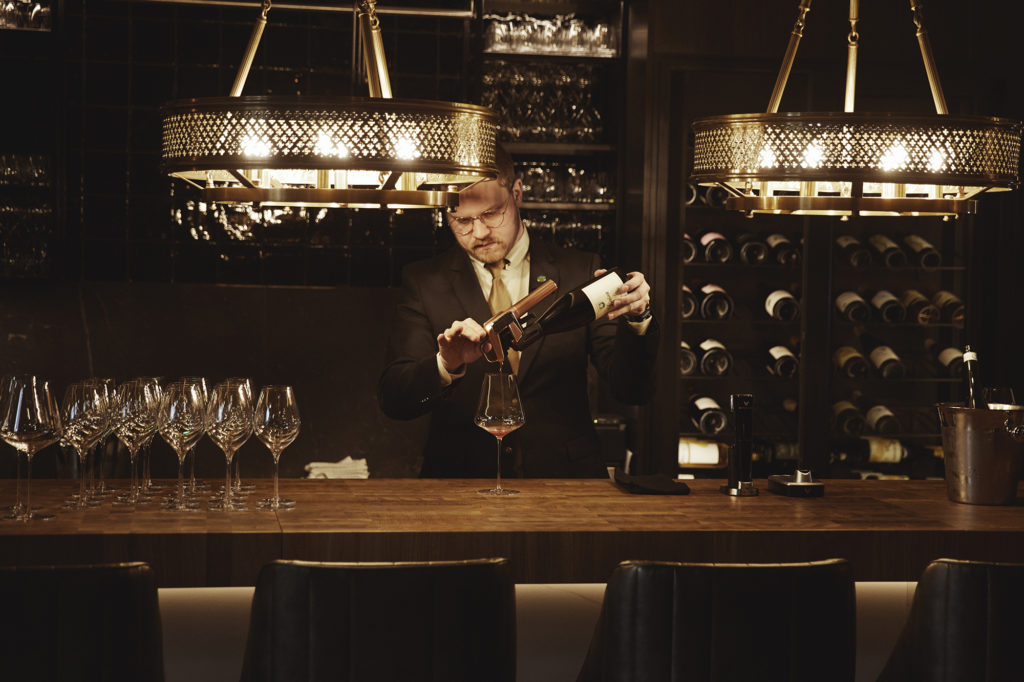 In his quest to create Norway's best wine list, Ulf scoured producers from all over the world, acquired bottles not on the market anywhere else and secured exclusive vintages. Ulf has since left Britannia, and has been replaced by the new Vinbaren Manager, Thomas Andersen (pictured above).
Vinbaren is as good as anyone else on French, Spanish and Italian wines, but better on some of the other wine-producing countries. The cellar has acquired wines from legendary names such as Domaine de la Romanée-Conti and Château Pétrus (France), Château Musar (Lebanon) and Gaja (Italy). He has already secured many world-famous producers for wine tasting masterclasses and winemaker's dinners: Royal Tokaji Company (Hungary), Bodegas Roda (Spain), Champagne Philipponnat (France) and Bodegas Vega Sicilia (Spain) are visiting Britannia in April alone.
Vinbaren will undoubtedly attract wine enthusiasts from all over the world, but with hundreds of great value wines available by the glass, it will also be a go-to for locals and hotel guests, who want to enrich their experience with the story behind the bottle.