Over the past two decades there has been a revolution in the quality and variety of local produce in Trøndelag. This grassroots movement has transformed the reputation of the region's food scene, and Trondheim-Trøndelag has subsequently been rewarded with the title of European Region of Gastronomy 2022.
At Britannia Hotel, we celebrate local produce on every menu, every day.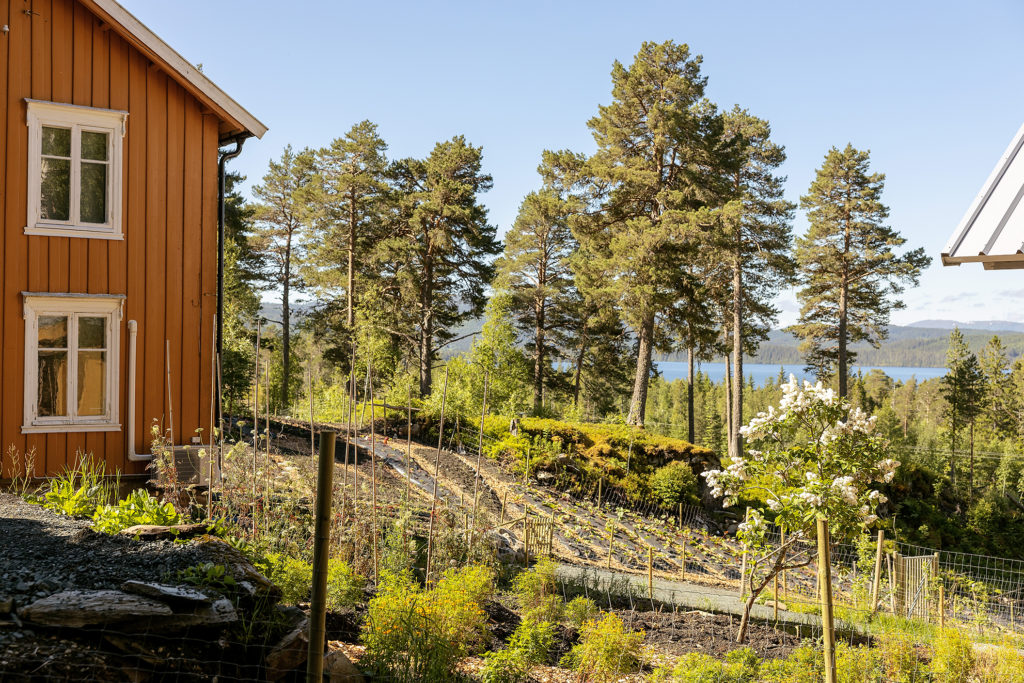 Nowhere in the hotel's collection of bars and restaurants is the passion for local produce more readily displayed than in the breakfast served in Palmehaven. Ever since reopening in 2019, Sous Chef Øivind Tiller has worked tirelessly to create and promote local products.
In the first of a series of articles delving into these collaborative products, we travel up to Britannia's kitchen farm, Braattan Gaard, and look at how the apple juice on your breakfast table is made exclusively for the hotel.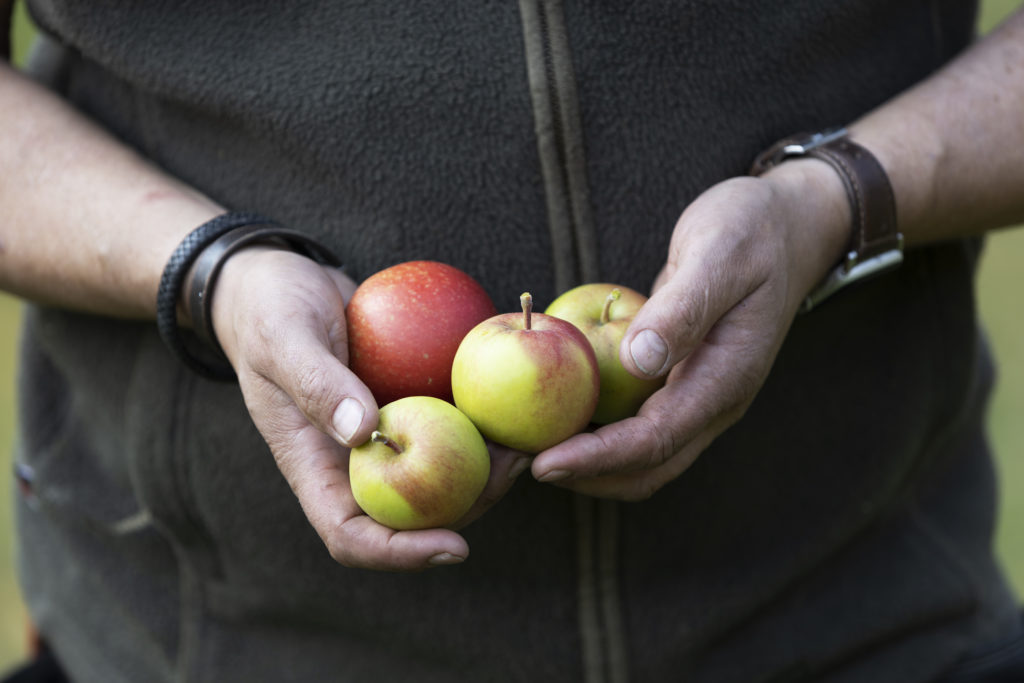 Apple juice from Braattan Gaard
It is no secret that Britannia's recipe for success includes looking back over the hotel's history and re-introducing features from the past, with a modern twist. An example of this is the collaboration with Braattan Gaard; a farm which sits next to Jonsvatnet, a huge pristine lake above Trondheim. The farm provides exclusive fruit, flowers and vegetables to Britannia, in a relationship reminiscent of that which the hotel shared with Leangen Gård in the 20th century.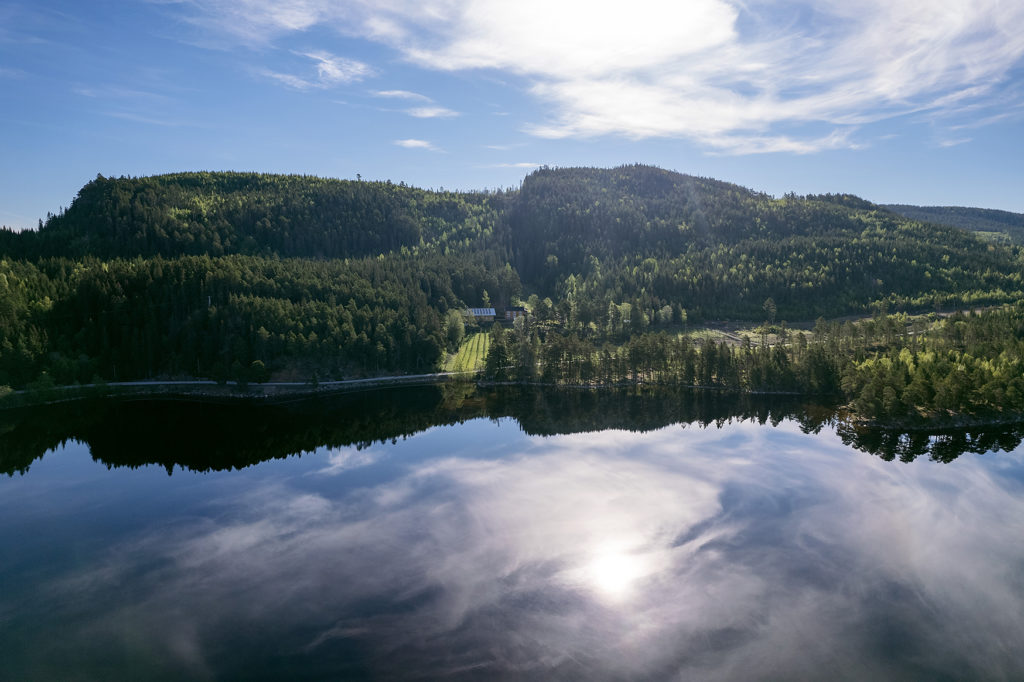 Braattan Gaard dates back to 1813. In 1879 it was bought by lawyer Johan Henrik Rye Berg and his wife Ingeborg Henrikke, and used as a retreat for the elite, where urbanites could relax outside the hustle and bustle of the city. The property consisted of 650 acres, including 2.5km of shoreline. The only access was by horse and carriage or rowing boat, and eventually by steamboat over the lake.
Today, Braattan Gaard is run by Kristian Nustad, who bought the farm in 2015, refurbished it and developed an orchard for the production of apple juice. Starting with 10 apple trees in 2016, Braattan Gaard now has over 4,000. The farm's roster has also swollen to include a great deal of other fruit and vegetables, all of which is exported exclusively to Britannia.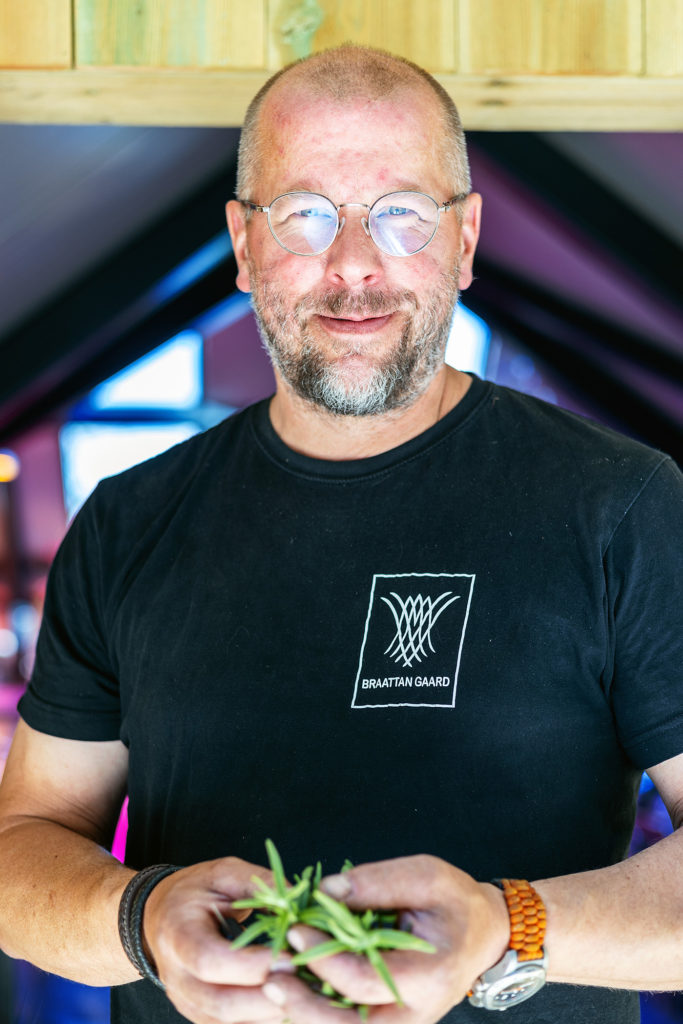 But it all began with their cold press apple juice:
"I delivered a sample of our apple juice to (Britannia Hotel Director) Mikael Forselis and Head Breakfast Chef Øivind Tiller three years ago," explains Kristian Nustad. "The apple trees are cultivated in a manner that gives fruit with the most amount of flavour, not the most amount of apples. A bit like with grapes for wine."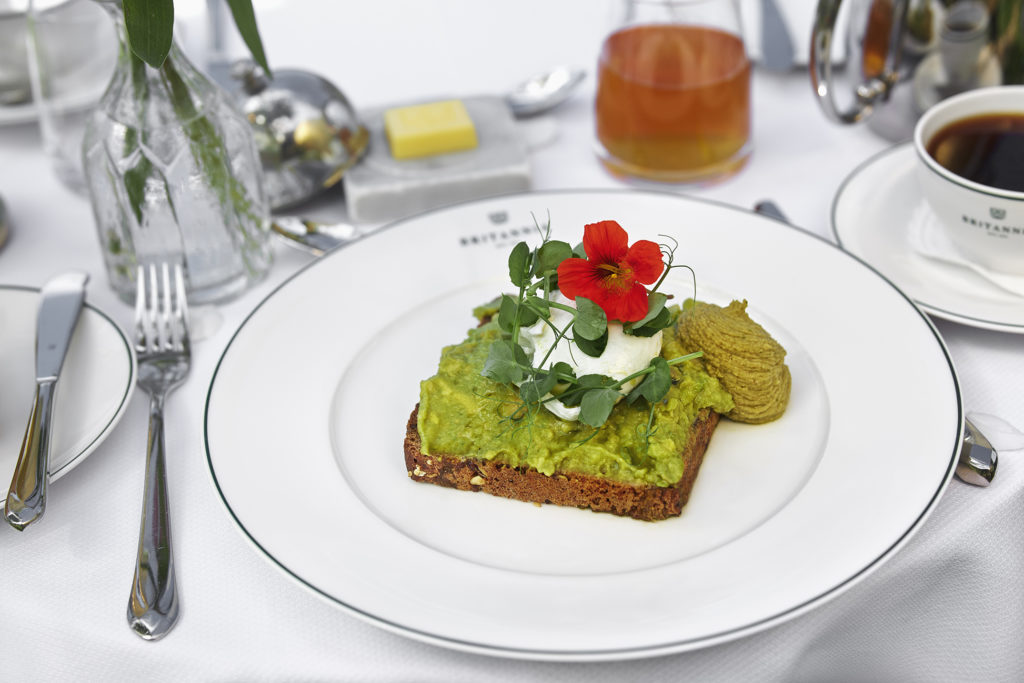 Although Braattan Gaard is well above sea level and the temperature plummets in winter, there is a mild climate during autumn because the lake retains the heat of summer, which is ideal for fruit growing. The apples and their juice have a nice balance between acidity and sweetness, which is captured in the juicing process. Cold-press juices are not exposed to heat at any stage, meaning they retain more vitamins, enzymes, minerals and antioxidants than in regular juice.
There is a natural synergy between this product and Øivind's breakfast menu, which includes a selection of healthy day starters such yogurt bowls and crushed avocado on toast, as well as a whole page of specially created vegan options. Kristian values input from the hotel and his small-scale production is flexible enough to change according to the whims of the hotel's kitchens.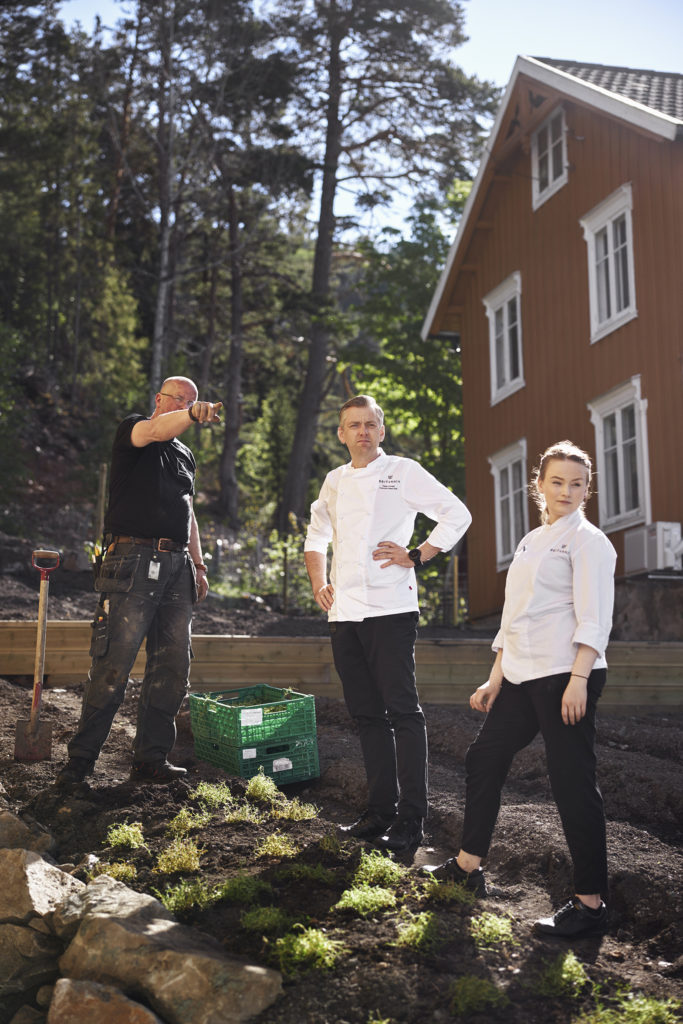 "We soon agreed that Braattan Gaard would be the hotel's supplier," explains the farmer, who previously spent many years working in hospitality in Trondheim. "When I started planning a new juice press, I asked Mikael Forselius if he wanted to collaborate and so we decided to build a big prepping kitchen at the same time. Then the idea evolved further when we considered all the waste heat from the kitchen and fridges, which could be used to heat a greenhouse!"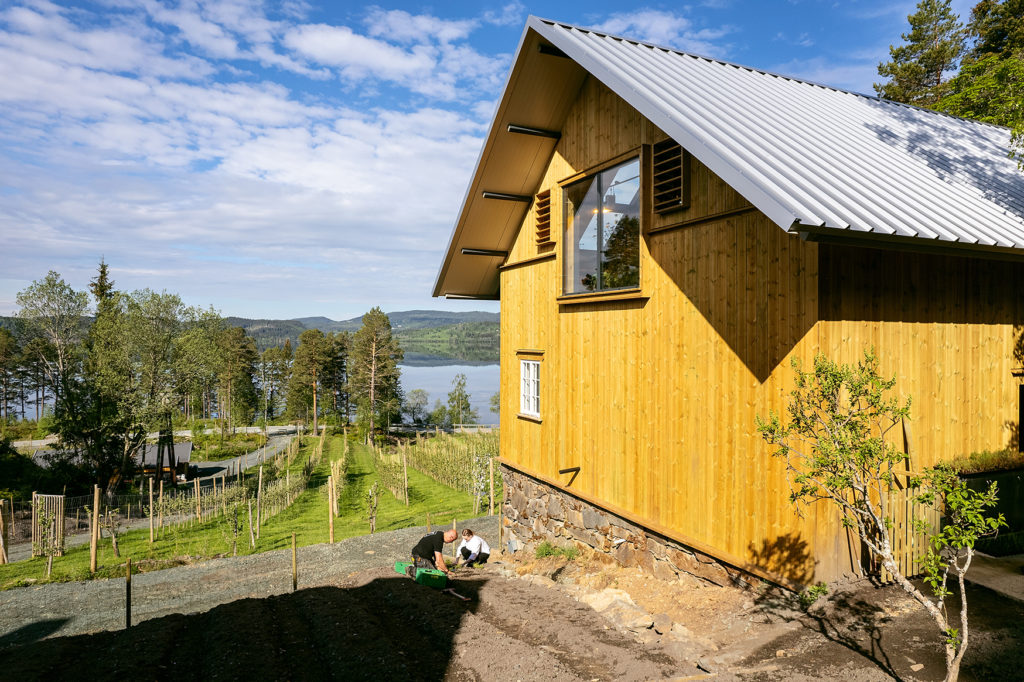 The finished building is a 450m2 greenhouse, fermentation centre, nursery, juice press, test kitchen and cellar, which was completed in autumn last year. It has quickly become an essential part of the hotel's chain of operation, and now supplies decorative and edible flowers, a range of fruit and vegetables, and all the mirco-greens for the kitchens at Britannia. This year, Braattan Gaard is growing cabbage, dill, chives, edible flowers, herbs, tagetes, rhubarb, and more, as well as developing new varieties based on the kitchens' desires and wishes.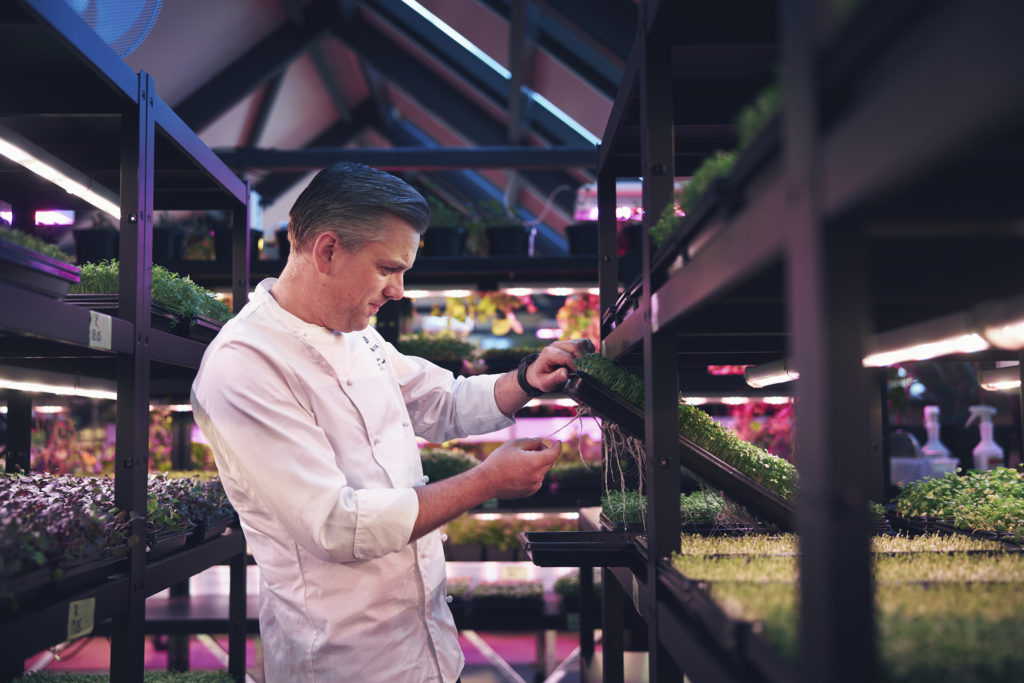 "We have invested in a great light system which allows us to grow all these plants in this manner," explains Kristian emphasising Braattan Gaard's sustainability credentials. "Just look at these strong, bushy basilicum plants. Previously, Britannia Bar needed 12 bushes a week to keep them going, but now they use just six."
"We send the pots with the plants to Britannia. The cocktail waiters use them in their drinks and when the plant is tired – usually after a week – they send it back here and we revive it. After a week or two under the lights even the smallest stems burst back into bloom! We will continue to recycle the plants in this way for about two months before the pots get worn and the soil needs replenishing."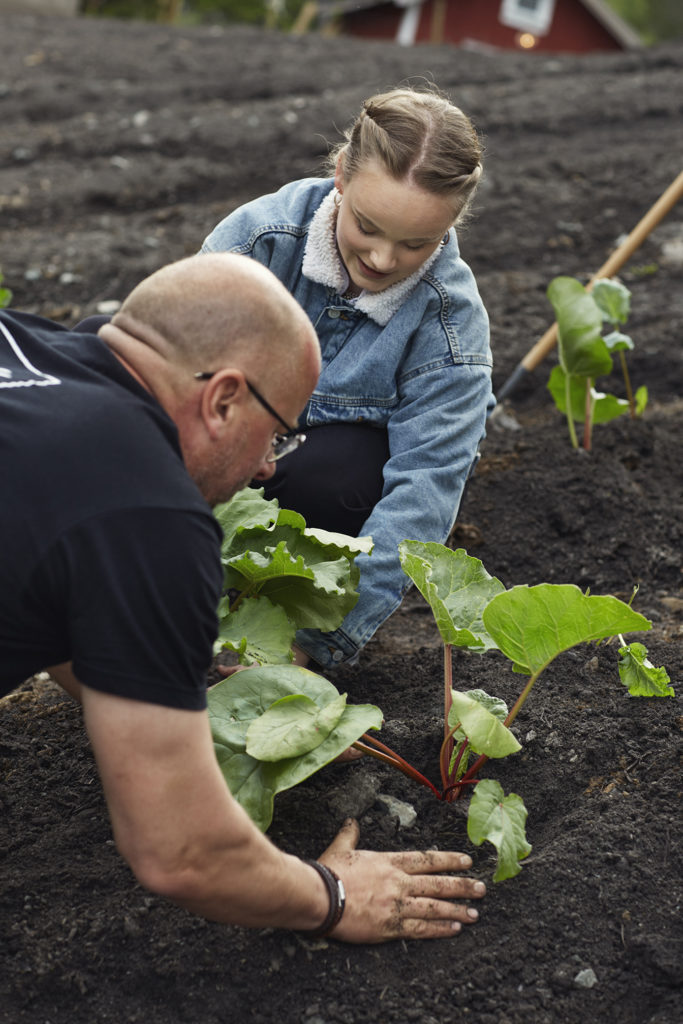 Incredibly, Kristian is the primary care provider for all these plants, as well managing the vegetable garden and orchards, and delivering the apple juice and produce to the hotel on a nearly daily basis. He has one other pair of knowledgeable hands helping him, attached to experienced caterer and award-winning chef Palle Jørgensen. The Danish chef, who has won both the Norwegian Chef Championships and been Norway's Fish Chef of the Year, helps with the harvesting and preparing food at the farm.
Palle's craft includes Britannia/Braattan Gaard collaborations such as the popular apple jam, pesto and the homemade liver pate which is served at breakfast with pickled mushrooms (Braattan) and bacon from Røroskjøtt.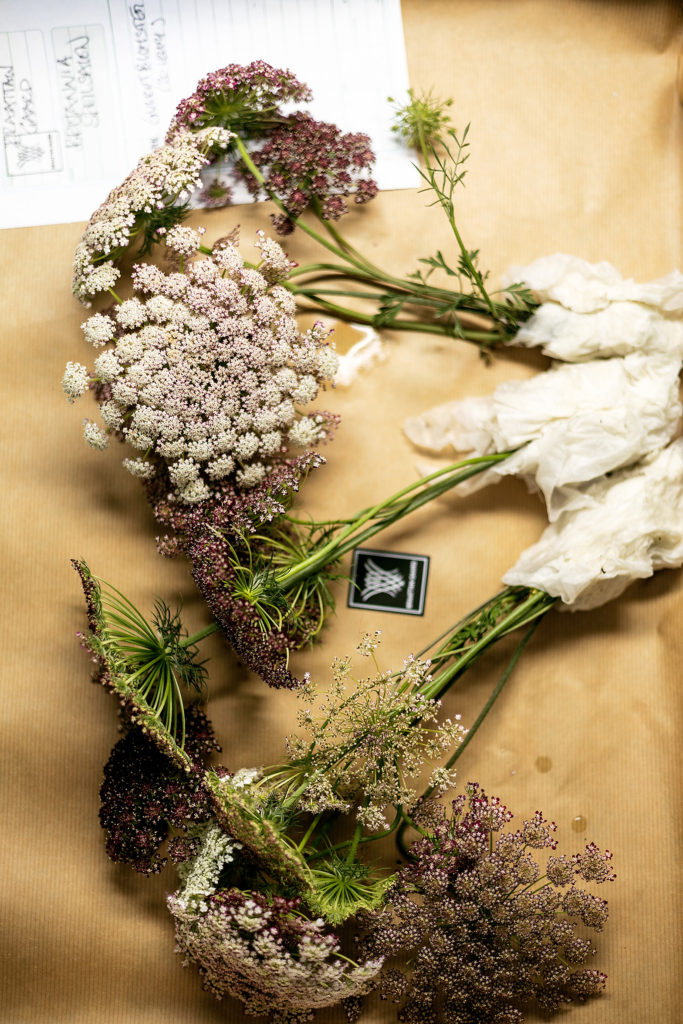 There is now also honey production, pear trees, plans for cider and calvados, and speciality cheeses being aged in the purpose built cellar. Kristian delivers a range of produce to all the departments in Britannia on an almost daily basis and works closely with the team from Britannia's Michelin-starred restaurant, Speilsalen, who have their own fermentation room at the farm. Asparagus, chanterelles, garlic, 'black apples' and even elderflower line the shelves, planning ahead for menus later in the year.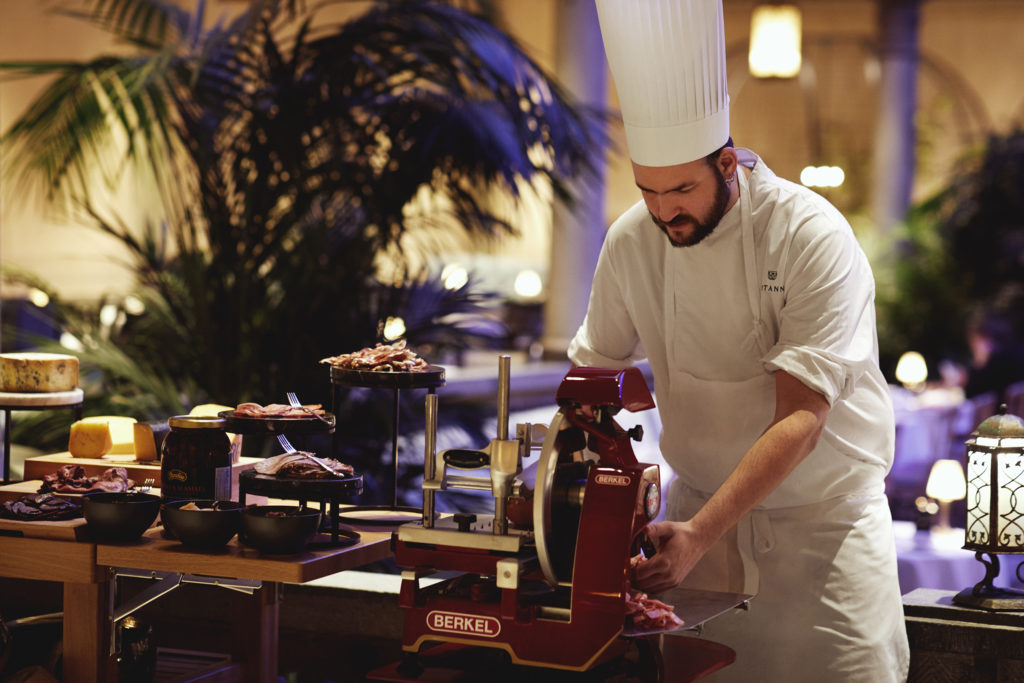 Breakfast at Britannia is designed to stand out from traditional hotel offerings, with a greater emphasis on à la carte dishes, which are prepared to order, meaning fresher food and less waste (at no extra cost to the guest, as they are included in the price). Each and every item on the menu is carefully thought out, using only the finest ingredients, mostly local and often made specially for the hotel.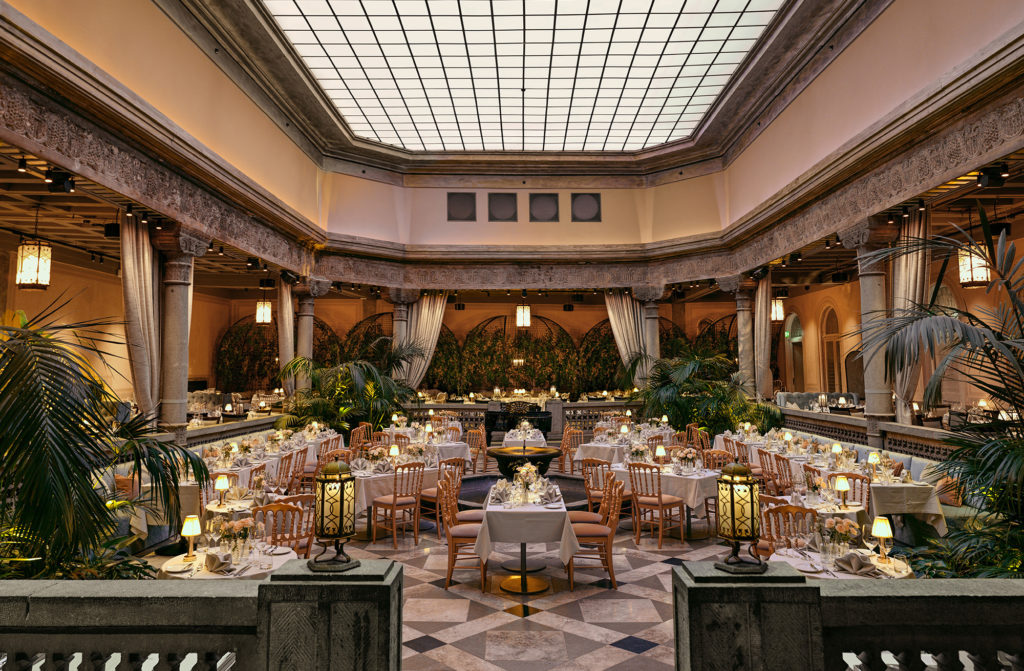 The à la carte menu is accompanied by a high-quality buffet and warm dishes from various chef stations, all served with Palmehaven's traditional flair and service standards. This interaction allows guests the luxury of engaging with the chefs and waiters, who are proud to serve the local products which dominate the menu. However, as Øivind explains, it is the collaborative spirit of the local suppliers which is critical… and the taste:
"As long as the products are good quality and available we will happily work with them. I have some products from other areas of the country, for example we get our smoked salmon from Vega (in North Norway), because they were willing to let me in and see how they do it, and create our own taste profile."
"In Trøndelag we have a great number of incredible suppliers, who are equally satisfying to work with. My goal is for us to serve the best breakfast I can, to give our guests the best start to the day. These products are not just gimmicks, we are working to create the best flavour combinations and thankfully many of the best suppliers are on our doorstep."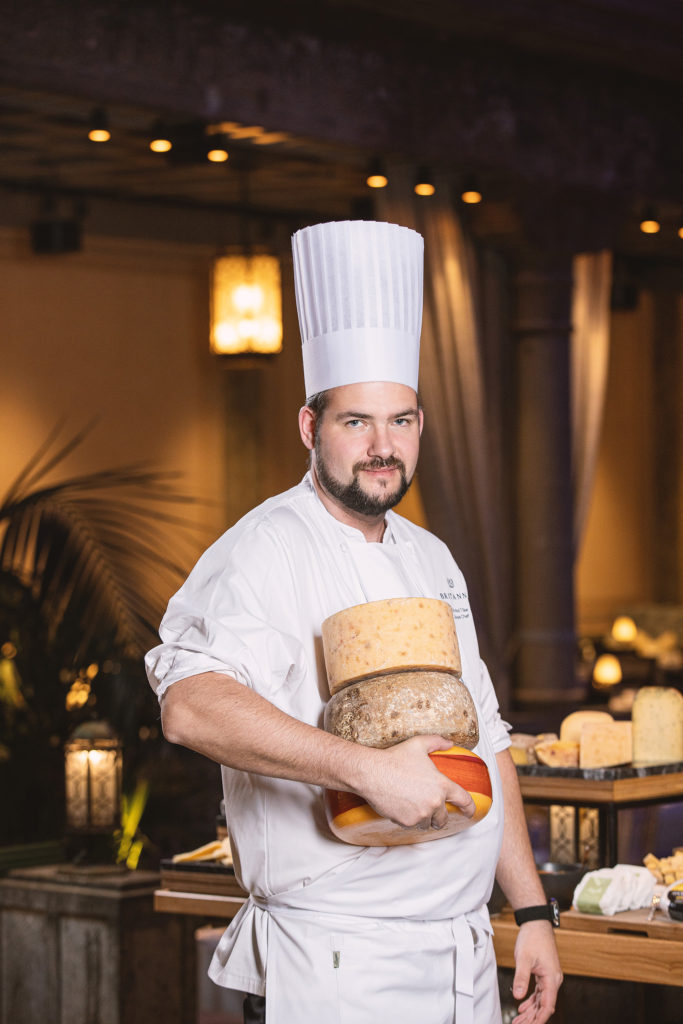 "I don't like to be purely in the kitchen and just see and use food," explains the chef. "I want to go out to our suppliers and see what they do, get some inspiration. That way I can learn how to make cheese, how a beer is brewed, see the process behind curing hams. Then I am inspired to make our own (Britannia) products with them. This provides something special for our guests to talk about."
And talk about it they do. "The breakfast is insanely gorgeous and Scandinavian," wrote Fodor's Travel after visiting in 2020.
Article by Wil Lee-Wright, translated to Norwegian by HvabeHager. All photos by Wil Lee-Wright unless otherwise specified.