+47 73 800 800 
Breakfast:
Mon-Fri: 06:30-10:00
Sat-Sun: 08:00-11:00
Lunch buffet:
Mon-Fri: 11:30-14:00 (last seating 13:00)
Afternoon Tea:
Saturday & Sunday: 13:00–16:00 (last seating 14:30)
21st & 22nd October: Closed
2nd-25th December: Closed
26th - 30th December: 13:00–16:00 (last seating 14:30)
Dresscode for Palmehaven is Smart Casual after 6pm / 18:00.
Palmehaven
Britannia's Iconic Hall
A lush and exotic oasis of international flavours, art and culture from all over the world. Palmehaven is an institution in Trondheim, a venue for culinary and cultural events, where atmosphere meets tradition. During the weekdays you can indulge in Trondheim's most exotic lunch, surrounded by leafy green palms.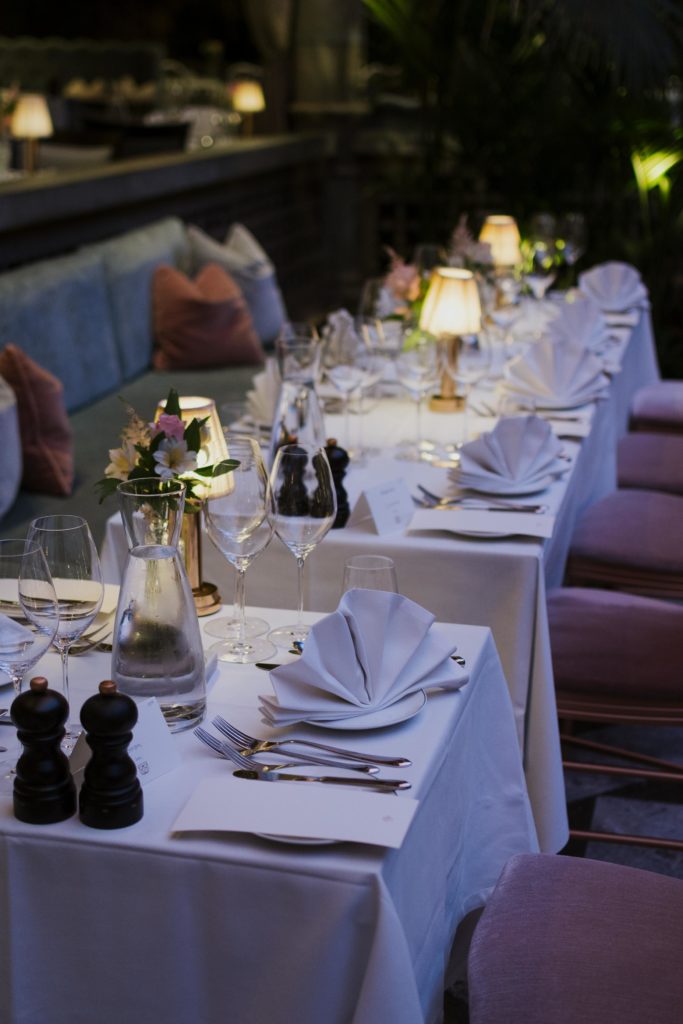 Five star hotel breakfast
Palmehaven is the location for the hotel's five star breakfast, where guests can enjoy a beautifully presented buffet, with meats and cheeses from award-winning Norwegian producers, alongside delightful day-starters such as the açai berry bowl, with granola and fruits. Breakfast in Palmehaven includes a luxurious buffet, with a focus on quality over quantity. Guests can choose from the à la carte, with barista coffees, smoothies, porridges, egg cocottes, Røros thick-cut bacon and more, all made to order.
Today, breakfast at Britannia Hotel is breaking away from traditional Norwegian hotel fare and setting new standards when it comes to quality and sustainability.
At Britannia, there is an emphasis on seasonal food and à la carte dishes, which the chefs make to order for each and every guest. The menu includes both classic and contemporary dishes.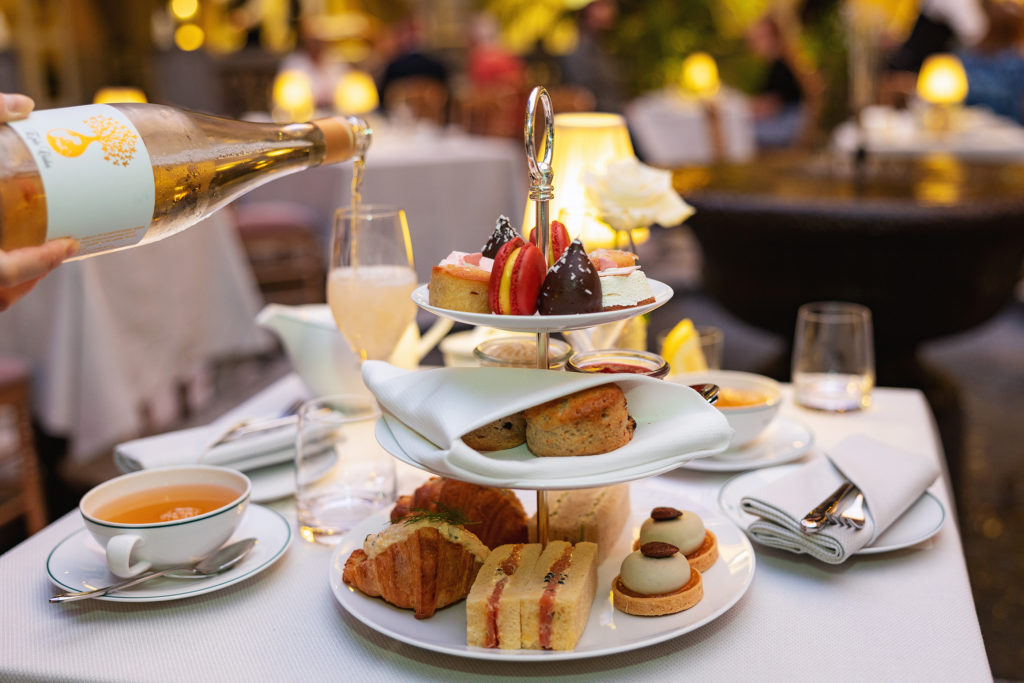 Our ever-popular Afternoon Tea in Palmehaven is served from Saturdays & Sundays 1pm-4:30pm (last seating 2:30pm). Price per person 655,-. We also offer a specially-made children's version (up to 12 years old) for 385,-.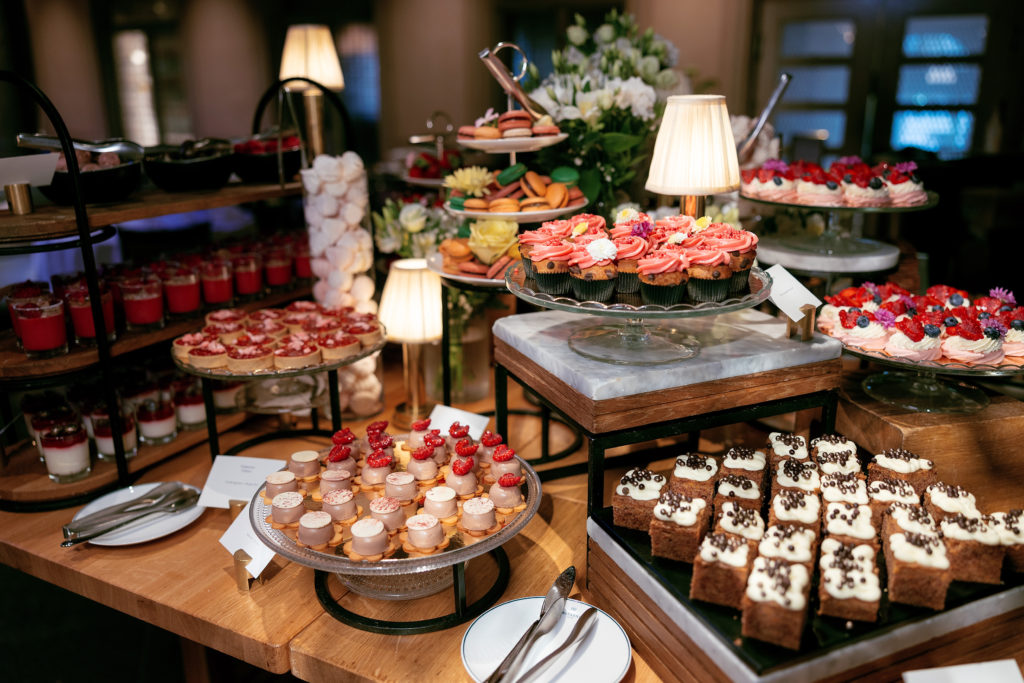 Enjoy the best of the season's produce, every weekday in Palmehaven. It's the return of our popular lunch buffet in historic Palmehaven!
Here we offer a varied selection of local ingredients in cold and hot dishes prepared by our chefs. Be sure to leave space for dessert, with a visit (or two) to the hotel's fantastic dessert table. Prepare to be overwhelmed by multiple artistic and sweet creations, all made in house by the hotel's skilled team of confectioners.
Children will find something to suit their tastes too, with plenty of healthy options as well as guilty-pleasures. Lunch buffet is served Monday to Friday from 11.30 am - 1pm. Lunch buffet NOK 595 person / NOK 310 for children aged 4 - 12.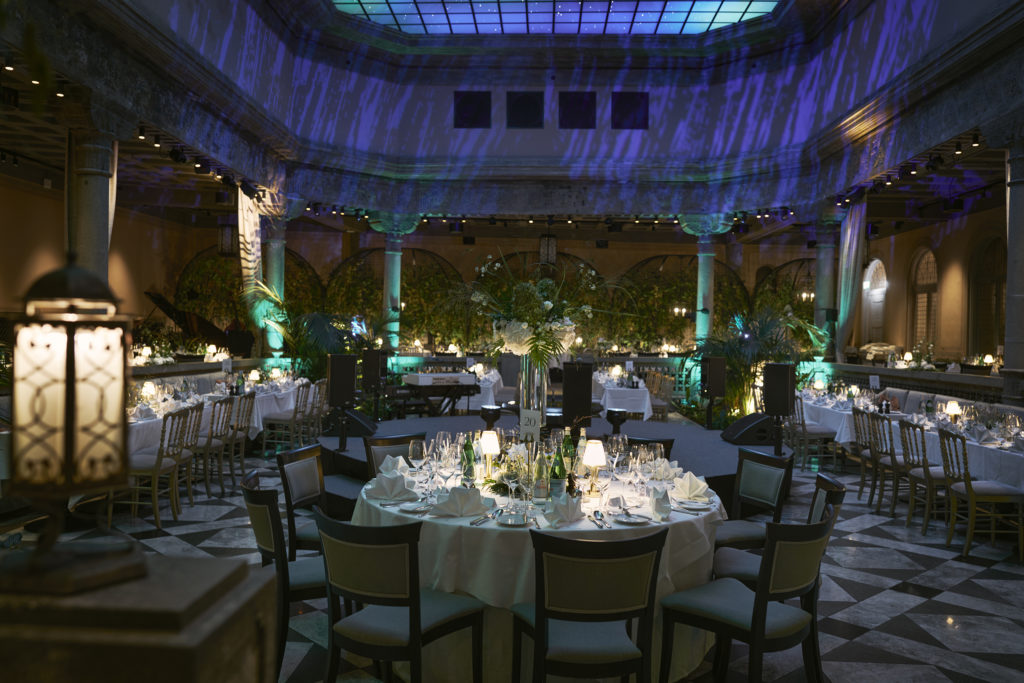 Palmehaven is available for private functions and also hosts variety of cultural occasions and musical events. Menus vary with the season. See the event calendar for details of when Palmehaven is open for historic dinners, concerts and family events.
Palmehaven
First built in 1918, Britannia's iconic hall has played host to everyone from visionary politicians, to frostbitten explorers, to Parisian fashionistas and international stars of screen and stage.