There are several exciting course at this year's Trøndelag Food Festival being held at Britannia Hotel. You can learn about everything from the how to take barbecue food to new heights, all about Trøndelag berries and tarts, how to make your favourite ice cream, and about Trøndelag brewing techniques, in both aquavit and beer.
Here you can read more about Trøndersk Matfestival at Britannia Hotel.
Friday 30th July, 1pm - Fish and shellfish from Trøndelag with Thomas Borgan
(*This class will be taught in English – there is a Norwegian version of this course happening on Thursday 29th July at 3pm)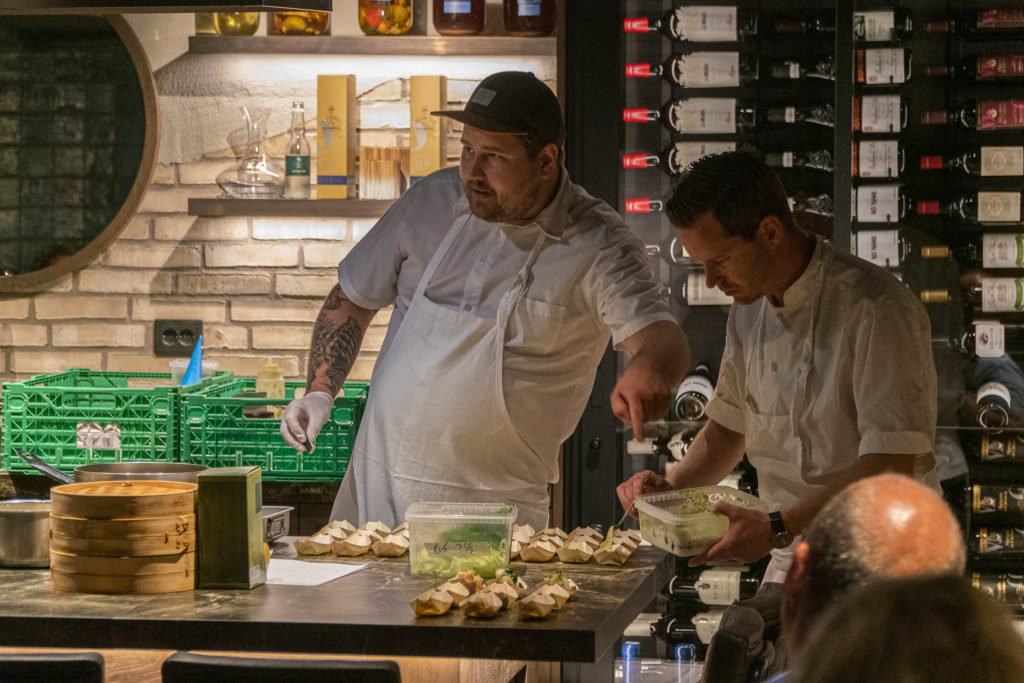 The sea holds many flavours, and those of us who live along the coast of Trøndelag are very fortunate. Here you can go fishing and you may catch halibut, cod, haddock, pollack, monkfish and snapper. In the traps you may get lobster and crab. And you can find blue mussels, scallops, cockles and oysters. The flavours are delicate variations of umami, deep, aromatic, salty.
For this class the fish and seafood will be caught the night before, so what Thomas Borgan prepares depends entirely on what the gods of the sea provide. Thomas Borgan likes to improvise and will show you how to prepare a variety of fish and seafood dishes, and what to serve with them. This is a class for those of you who would like to learn and taste the essence of coastal flavors from Trøndelag.
Thomas Borgan once apprenticed at the 'old' Britannia Hotel, before leaving for Oslo and working at Bølgen & Moi, Palace Grill and Restaurant, and Restaurant Fem Bord. He has won Norwegian cooking championships and the Nordic Chef Championship. In 2015 he was awarded Europe's Best Chef. In 2011 he was awarded Seafood Chef of the Year. Thomas Borgan runs the popular restaurant Kraft Bodega in Brattørkaia in Trondheim.