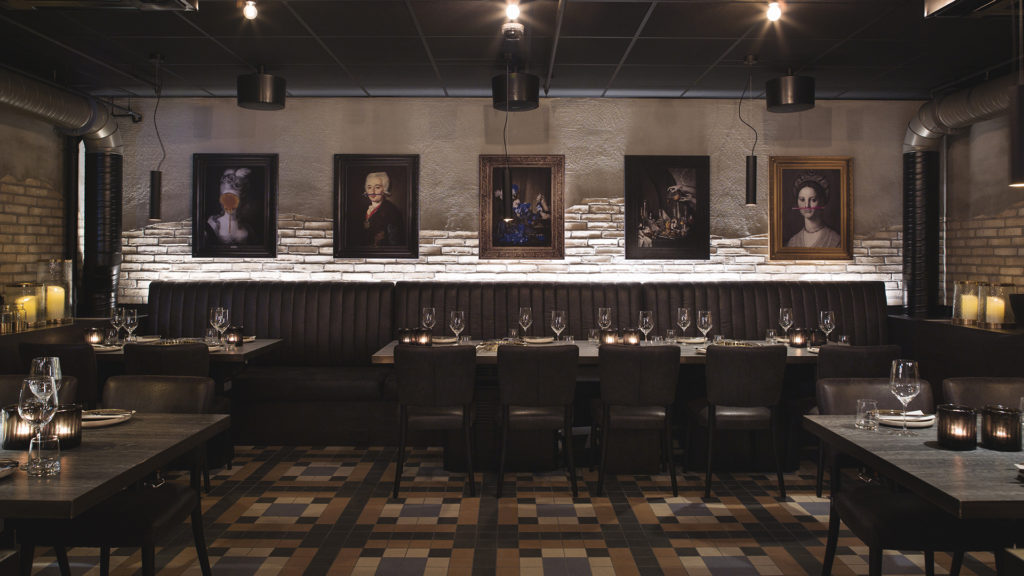 The raw heaviness of Jonathan Grill lies in its pure and honest charm: an explosion of fire, wood and stone. Britannia Hotel has always been a house of international influences, but never has this blend been as apparent as on the sizzling grills of this newly-appointed basement restaurant.
Who would have thought that the restaurant owes a debt of gratitude to the Meiji Restoration in Japan? In 1871 The Emperor Meiji legalised the eating of beef as part of a conciliatory gesture to restore imperial rule. The following year, emboldened by new intellectual freedoms, Japanese writer Kanagaki Robun wrote a book about 'Yakiniku', the cooking of bite-sized meat and vegetables on table-top grills. Yakiniku grew in popularity through the 20th century, particularly in Korean restaurants.
The eating experience is communal, personal and highly treasured. Up until 1980 however it would also have been a smoky experience. Enter the Shinpo Company, who revolutionized the cuisine with their range of ventilated barbeque systems, making the dining experience accessible for a much greater range of clientele. Fast forward to today and the first 17 of these table-top grills are finally making their debut in Norway, taking pride of place in Jonathan Grill.
The grills drag the smoke downwards, as opposed to extracting from above, meaning no smoke lingering in the air. This will be of great relief to those who have fond memories of the stone-topped grills which made Jonathan a go-to venue for celebratory occasions. In the words of Head Chef Odd Ivar, the new incarnation will "take the old traditions, refine them, modernise from top to bottom, and let the quality of the food shine".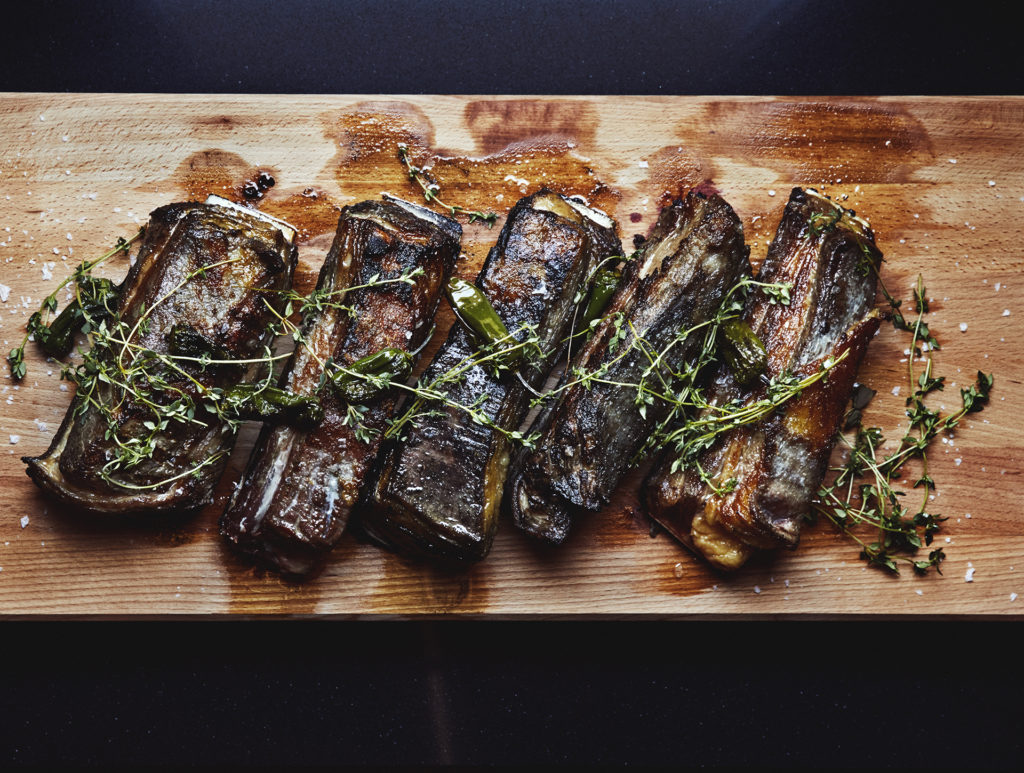 Meat, fish and local produce were traditionally stored in the depths of the hotel. Stepping into Jonathan you are greeted by a substantial fridge, with dry-aged meats, game, and wild poultry. Seafood such as tuna steaks and hand caught shellfish are also available, alongside the freshest local vegetables. Honest materials which the diner is invited to cook over the elements. All is expertly prepared and delivered to the table, accompanied by signature sauces and sides, for an experience-rich culinary adventure, unrivalled anywhere in Norway.
Alternatively, diners can choose to eat in the à la carte side of the restaurant, where award-winning chefs will take on the grilling, preparing everything from Japanese Wagyu beef to local hand-caught scallops on their signature Robata grills. Sit back, enjoy the extensive drink list, soak up the history and enjoy the making of memories.