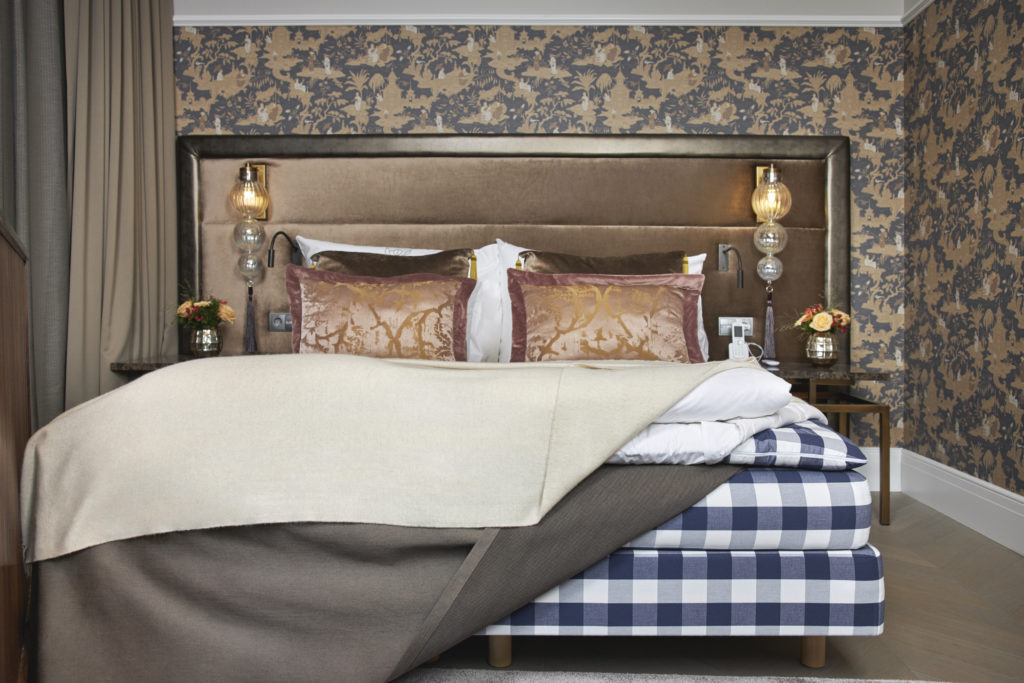 Hästens has a rich history running back through six generations. From its roots as master saddlers to appointment as Royal Purveyors, the Swedish company has the spirit of excellence woven into everything it does and makes. Their journey is one of passion, skill and the pursuit of making the best handcrafted beds in the world.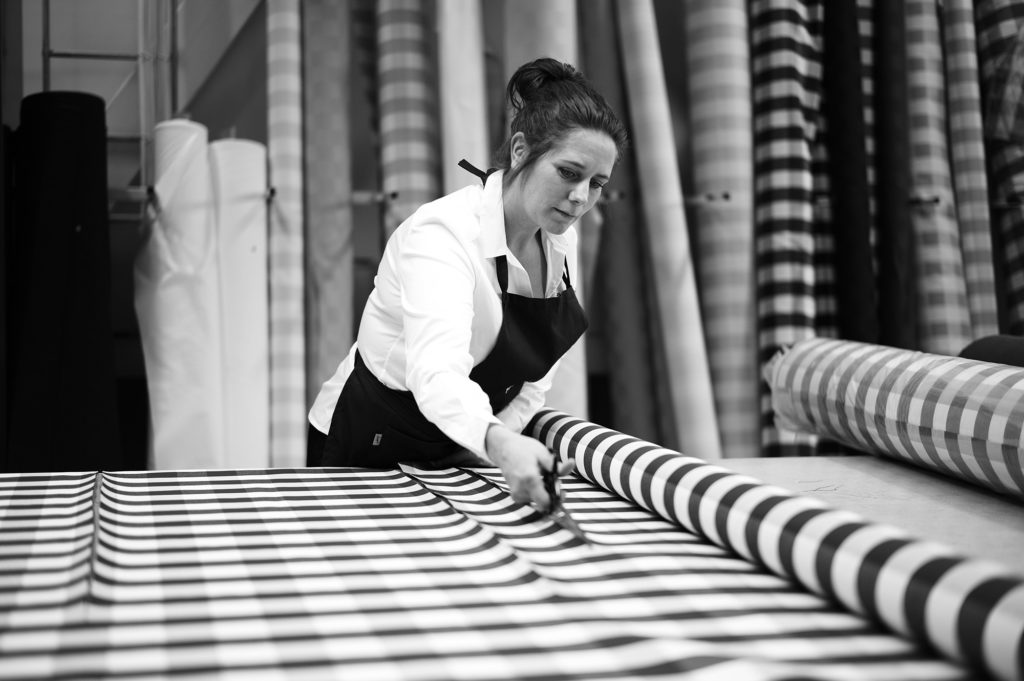 Hästens and a history of excellence
Christmas 1839 was dismal for nine-year old Pehr Adolf and his six siblings in the family's little house outside of Örebro, Sweden. Their father, Johan Janson, had just told the children that their mother had passed away, exhausted by the harsh conditions of the time. Poverty reigns in Sweden and a third of the population emigrates to the United States in hope of a better life. Pehr Adolf's family stays in Sweden however, and every night his father tucks him into bed he recites the significance of improving oneself, a message of regret and hope which will be familiar to parents all over the world:
"I want you to be better than me. To learn and master a profession of your choosing, that will let you give people something that they need. And by doing so, always be able to look after the ones you love."
These words ringing in his ears, Pehr Adolf went on to thrive as the founder of Hästens, which originated as a saddler. At the time, master saddlers were also upholsterers, proudly devoted to their craft of making equestrian goods and beds using horsetail hair. This legacy of quality, including the horsetail hair and the handcraft, is still present Hästens' beds to this day.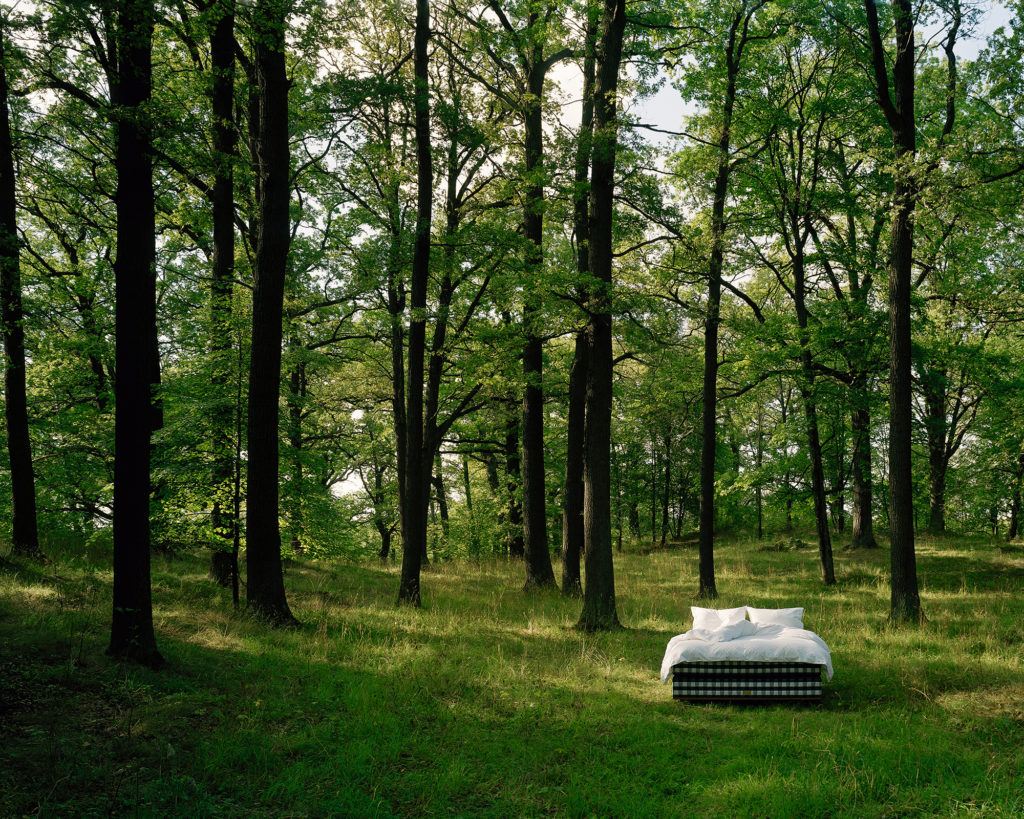 Over time the progress of automobiles reduced the need for saddlery, allowing Hästens to focus on their bed-making. Pehr Adolf was succeeded by a series of individuals who were openly obsessed with quality. They began systematically reinventing and refining the conventions of bed making, incorporating the latest European trends into their handicraft. The ultimate goal then was as it is today: to make the best possible bed, to provide the most carefree sleep.
Hästens' world-class beds are the product of mastery and natural materials. They are also the culmination of six generations of 'sleep craft' and a dedication to creating products which meet their customers' dreams. In that spirit, Wil Lee-Wright, The Editor of the Britannia's newspaper, The Collector had a conversation with Sanja Tegeltija, the Head of Public Relations, and Jan Ryde, CEO of Hästens:
Wil: At Britannia, like Hästens, we have a long and illustrious history, but when we reopened in 2019, we had to make some sweeping changes in order to move forward with the times. At Hästens you have also made some notable changes over the years, including graduating from horse saddles in the 19th century, to making duvets and pillows in the 1920s, introducing new designs, such as your the chequered pattern in the 70s . How important is tradition to your company and how do you balance it with the need to keep moving forward?
Sanja: Tradition is very important to us, especially when it comes to handcraft, using our natural materials and not digitalizing processes and the way we make our beds. But even though we have always used these materials and handcrafted our beds, we are also constantly developing all of our bed models every second year. Our research and development team is always looking to improve the beds, the layering technique, how to give more support to the body and how to maximize comfort. We are also always looking for exciting collaborations with other premium brands, like this year when we launched bed skirts and headboards made by the natural material Hemp, designed by Ilse Crawford.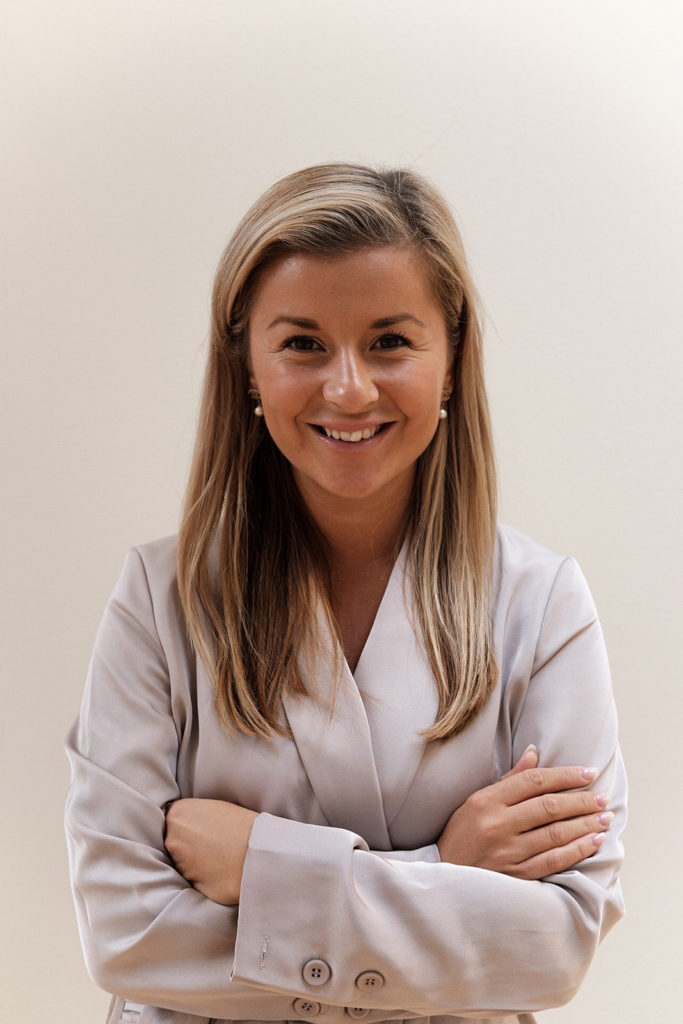 Wil: Hästens is Sweden's oldest manufacturer of beds, yet that's clearly not stopped you refining and streamlining the techniques over the years. When it comes to sleep (as with all the best things in life) the primary focus has to be on quality, first and foremost. What makes Hästens beds stand out from the crowd?
Sanja: What we can see is that we are one of very few bed manufacturers which does not use any synthetic materials. The amount of handcraft in the making our beds is unique and I would say that is the main difference in how they are made. When it comes to quality we always guarantee 25 years, but our main goal is that the beds should last a lifetime if you take care of them. Our research and development team focuses mainly on developing the beds for comfort, it should always support every part of your body, especially the lower back so you get maximum rest and fall in to deep sleep quicker and experience quality sleep instead of quantity sleep.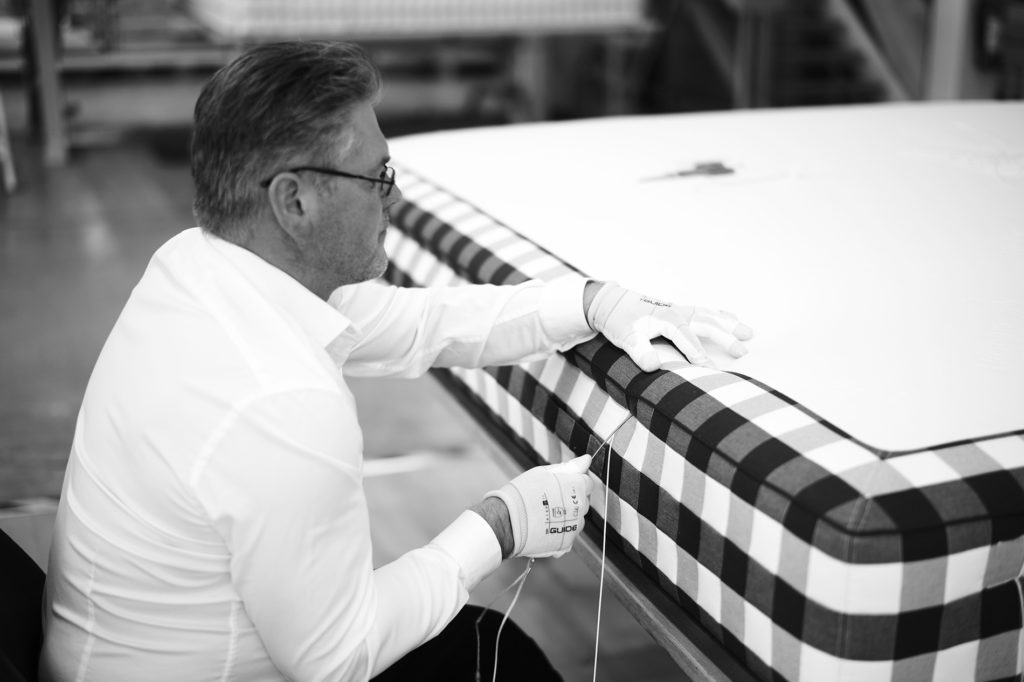 Wil: We visited your factory before the hotel opened, to see the craftmanship for ourselves, and filmed the experience. The resulting video really communicates across a sense of wonder; a picture of how much work, effort and hours are put into each mattress. It was really noticeable how happy and engaged your staff are, and the family roots were really noticeable. How important for Hästens is it to have a good atmosphere in the workplace?
Sanja: We invite visitors from all over the world. Everyone from media, partners and hotels to a young seven year old boy who's dream it was to see his bed being made! Honesty and transparency are integral to everything we do. Not many companies today open their doors to their factory to everyone like we do, and the consumers today are much more of a critic then before. Our customers, like our staff, care about the production, the sustainability and materials much more than before, which is a plus for us even though we have done it in this way for 168 years now.
We invite visitors from all over the world. Everyone from media, partners and hotels to a young seven year old boy who's dream it was to see his bed being made!

Sanja Tegeltija
For us, staff is everything. A relaxed and unstressed staff is key for a quality product. We see everyone at the company as a part of the family, that is also why everyone's picture welcomes you at our photo wall when you enter the factory in Köping. Eveyone working here is of equal importance. Otherwise there would be no product. Our owner and 5th generation is also very generous offering every employee a special price for a bed, since he wants everyone to sleep in a Hästens.
Wil: Jan, Hästens' storytelling is a strong part of the brand and it's very interesting to read about the various heads of the family and how they have helped shape the company over the years. How have you taken on this mantle and taken the company forward?
Jan: For me, my main goal is to provide the best sleep to the whole world. Every generation has brought something new to the business, like for example my father, the 4th generation, who designed the blue check which is our brand identity, soul and most sold colour. When I started my goal was to make the company global, and today we are in 43 countries. We are honoured to be represented at a hotel like Britannia that stands for so much history, excellence and quality. Just like we see ourselves.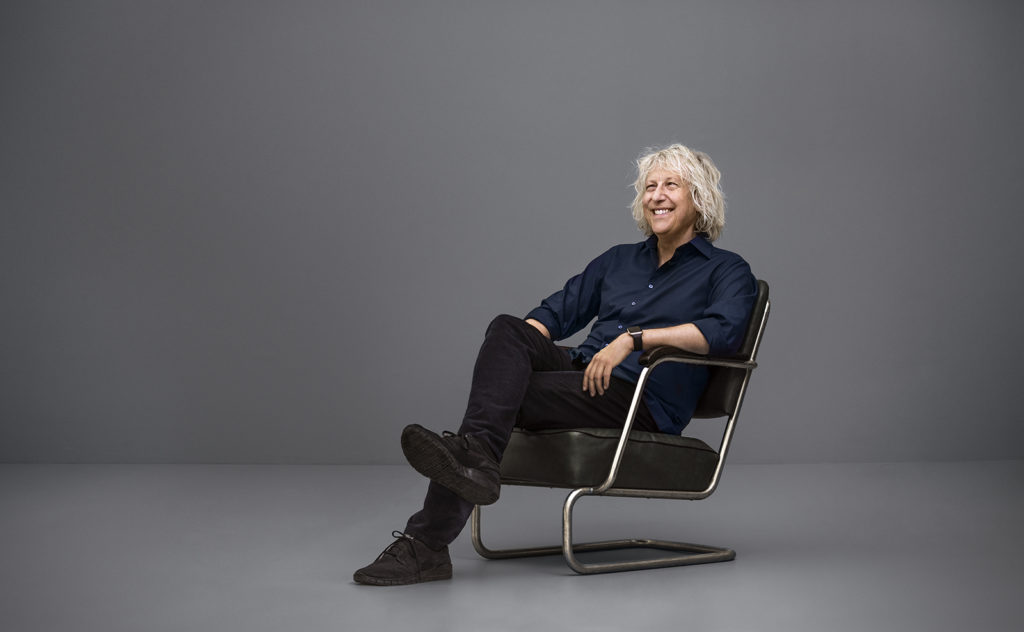 Hästens beds can be found in every room at Britannia Hotel. The Swedish bedmaker has recently opened a flagship store, located close to the hotel at 16 Søndre Gate, Trondheim.
This article includes additional writing from Hästens website (hastens.com).