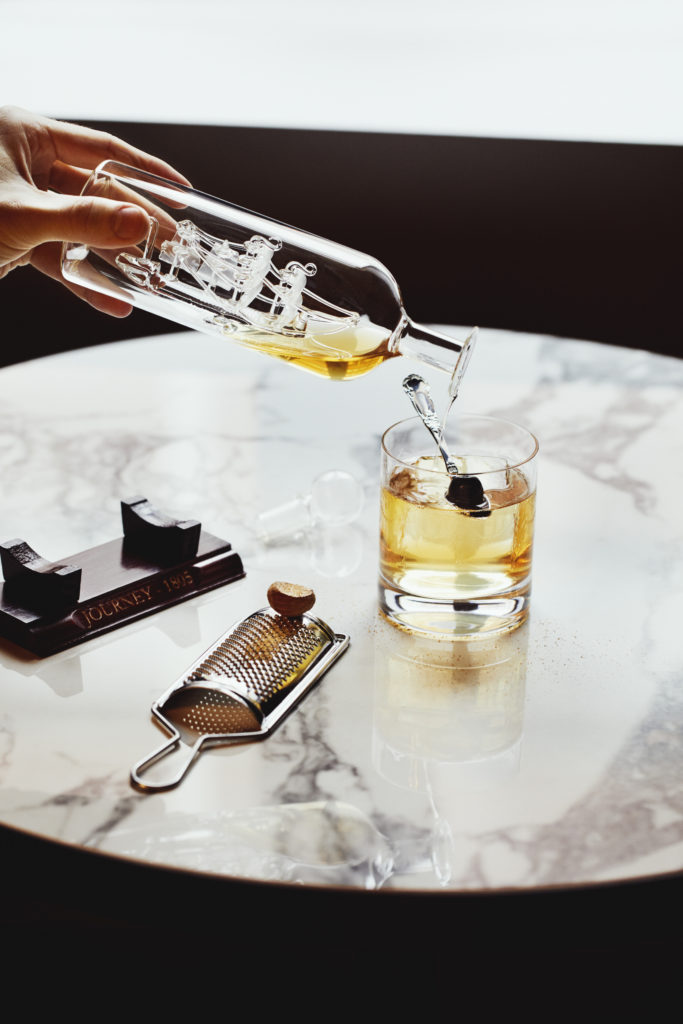 In 1805, local businesswoman Catharina Lysholm sent her ship Trondhjems Prøve down the spice route to Indonesia. However, the crew were not able to sell the aquavit they had on board because all the locals were drinking arrack, which they considered to be a far superior spirit. Upon return to Trondheim, Catharina's great nephew Jørgen B. Lysholm, discovered that the fluctuation in temperature, humidity and the rocking of the barrels at sea, had matured the aquavit in unforeseen and astonishing ways.
The reformed aquavit went down a storm with drinkers, and subsequently sold at a much higher price, so the Lysholms began to send all their barrels of aquavit on a journey, always crossing the equator twice. Thus Linie Aquavit was born.
Head Bartender at Britannia Bar, Øyvind Lindgjerdet, has used such stories to create a series of new signature cocktails. "I wanted to dive into the history of both Trondheim and Britannia Hotel, which has been the city's most influential meeting place for the past 150 years. This menu is alive, meaning we add new stories and cocktails over time."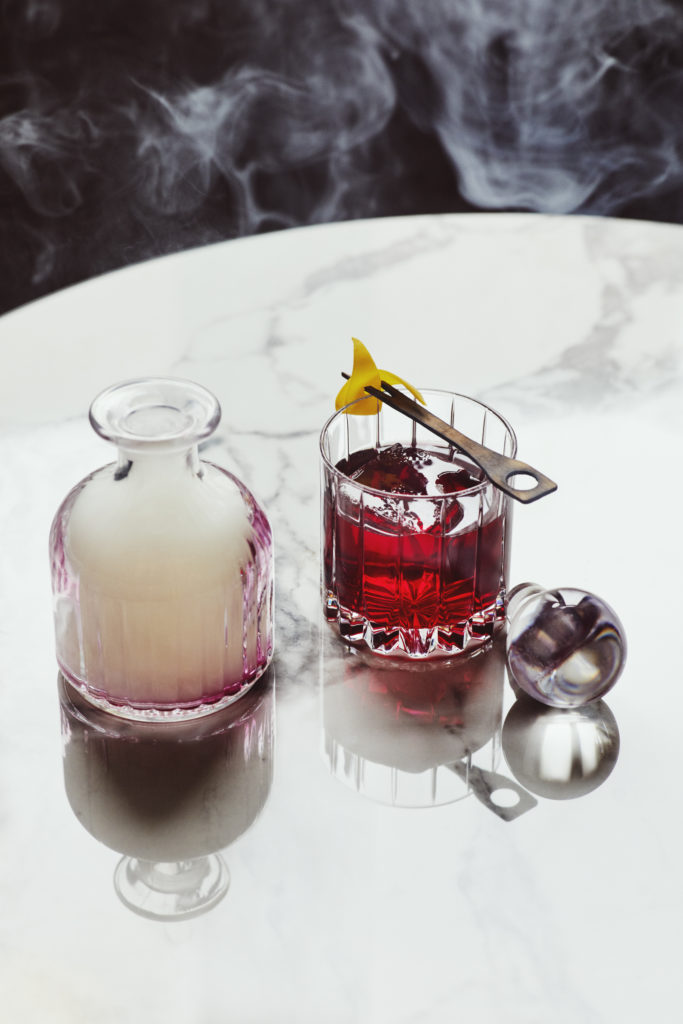 Øyvind's other drinks are inspired by stories as weird and wonderful as government approved piracy during the Napoleonic Gunboat Wars, the role of fish in bringing an end to Norwegian prohibition and the influence of a teetotal highway patrol officer named Leif Olsen.
Enjoy these stories and more, in the luxurious setting of Britannia Bar, where excellence is experienced in every sip. Øyvind's team offer expert knowledge in all things bottled, priding themselves in delivering an impressive array of whiskeys and gins, served in classic contemporary style. There are half a dozen Champagnes available by the glass, an excellent selection of classic cocktails, a range of light meals and a beautiful cake solution created by one of Norway's best pastry chef. Everything you need to while away the day and embrace the evening.