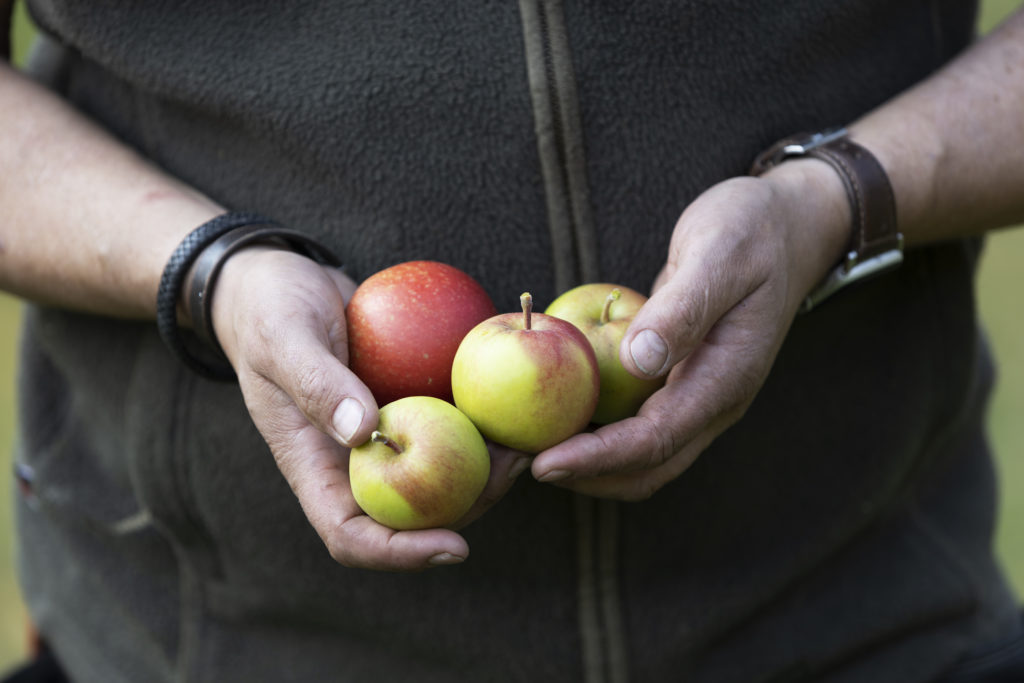 It is no secret that Britannia's recipe for success includes looking back over the hotel's history and re-introducing features from the past, with a modern twist.
An example of this is the new collaboration with Braattan Gaard; a farm which sits next to Jonsvatnet lake above Trondheim. It is reminiscent of the relationship Britannia had with Leangen Gård, starting back
in 1927.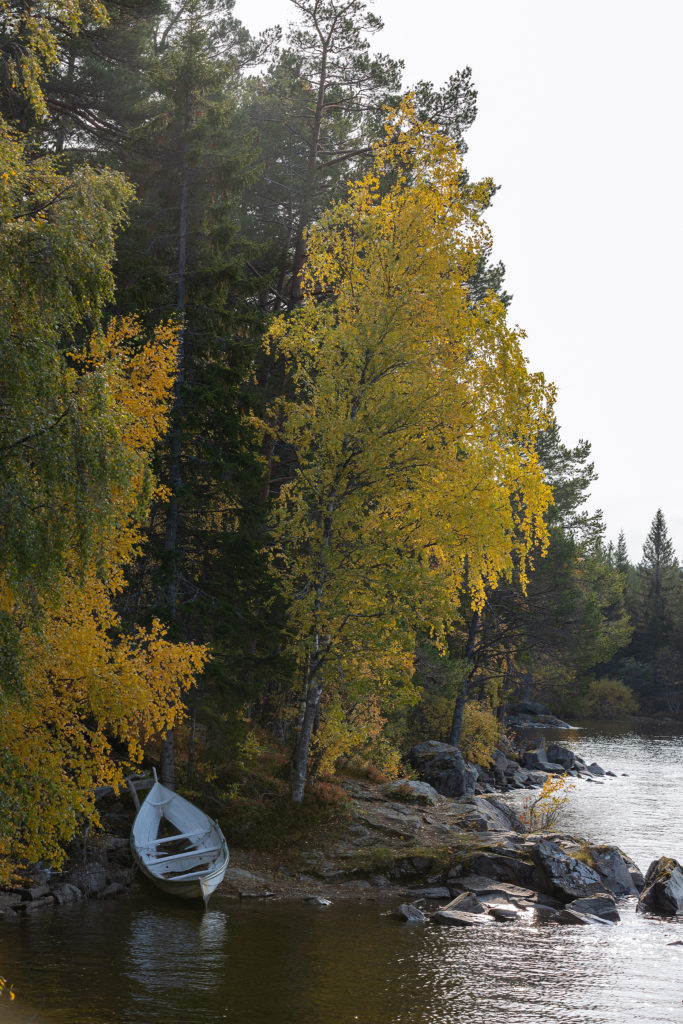 Braattan Gaard originated in 1813 and the first owner was Henrik Lysholm Angell. In 1879 it was bought by lawyer Johan Henrik Rye Berg and his wife Ingeborg Henrikke, as a holiday resort, a retreat for the elite, where they could relax outside the hustle and bustle of the city. The property consisted of 650 acres, including 2.5km of shoreline on the beautiful lake. The only access was by horse and carriage or rowing boat, and eventually by steamboat over the water.
Today, Braattan Gaard is run by Kristian Nustad and Hege Strand. They bought the farm in 2015 and refurbished it completely to live there and developed an orchard for the production of apple juice. Starting with 10 apple trees in 2016, Braattan Gaard now has over 4000 trees. There is a mild climate on the farm during autumn, although the lake retains the heat of summer, which is ideal for fruit and gives the apples and their juice a nice balance between acidity and sweetness.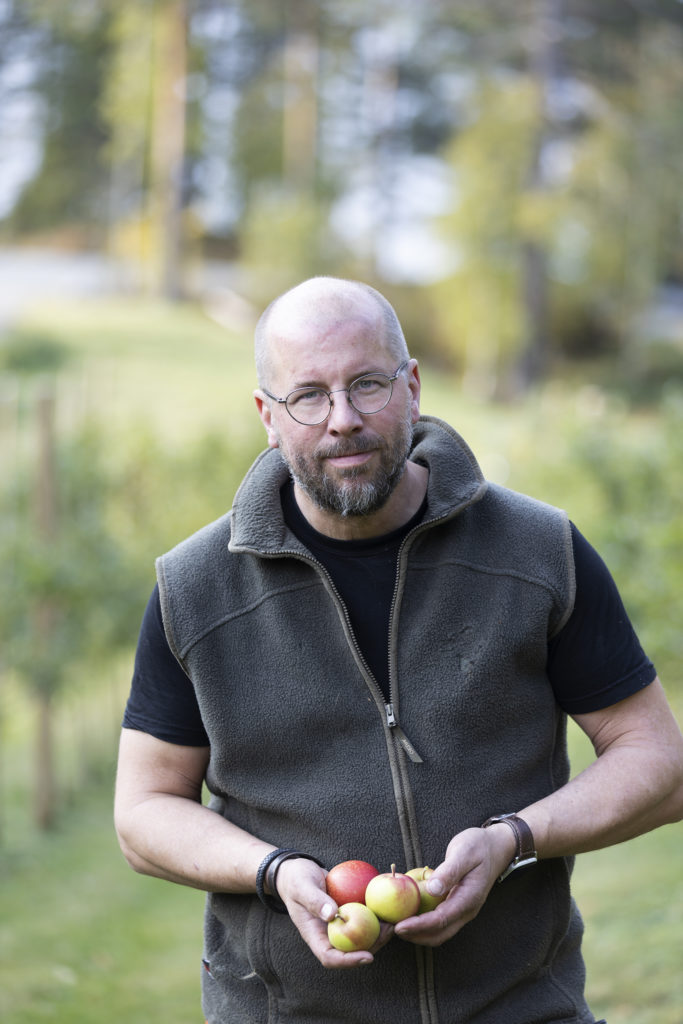 In the autumn of 2020, the first batch of their signature apple juice was delivered to hotel director Mikael Forselius and head breakfast chef in Palmehaven, Øivind Tiller. In addition to the apple orchard, honey production is also underway and in 2021 plums, pears and blackcurrants will be planted on the farm.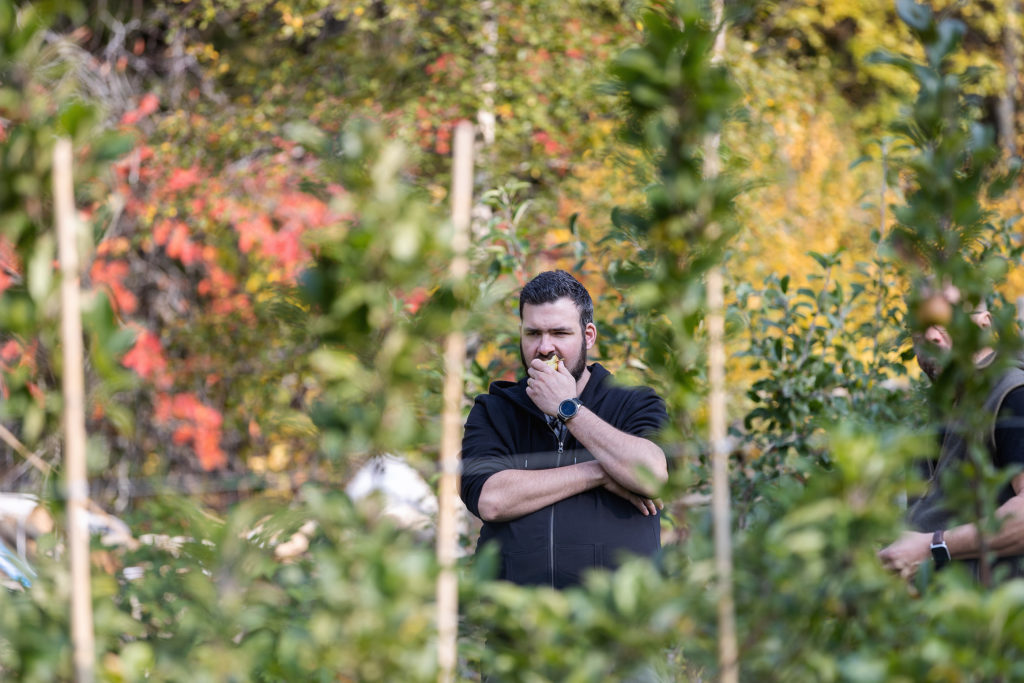 From 1924 to 1985, the Stensrud family owned Britannia Hotel. They also owned Leangen Gård (1927-1963) where they kept greenhouses, barns and stables. The farm ensured Britannia Hotel was self-sufficient for many of its necessities, including fresh vegetables, fruit, potatoes and some meat. Every day, the farm delivered 100 liters of fresh milk to the hotel, and flowers were grown for decoration.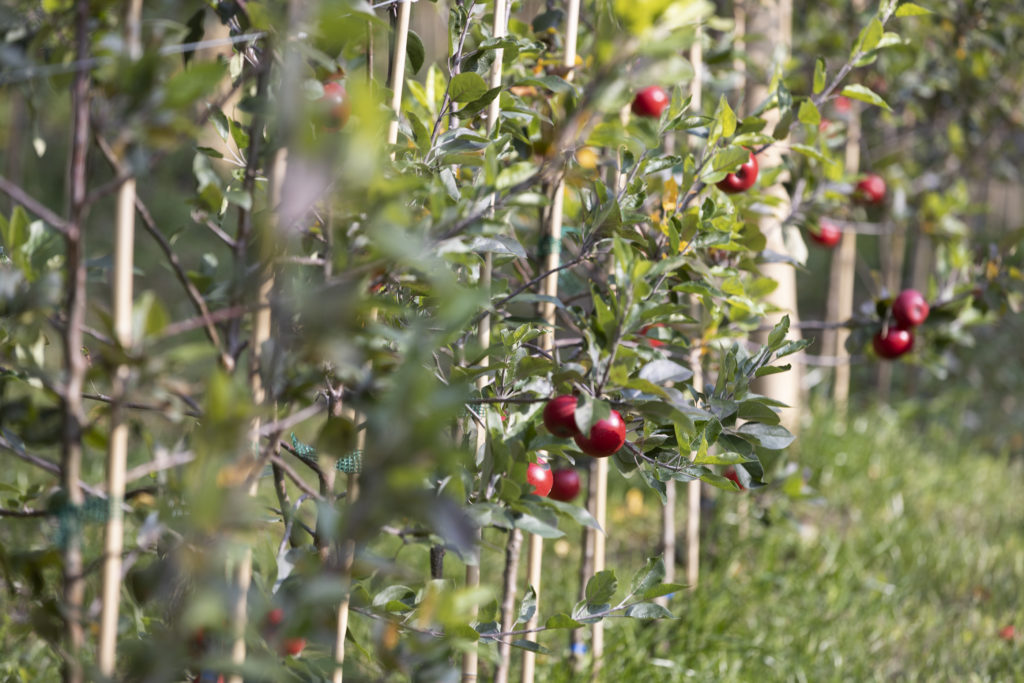 In order to develop the Michelin-starred restaurant Speilsalen, Christopher Davidsen and his team are beginning to grow vegetables and have established a new test kitchen at Braattan Gaard.
For Speilsalen, this is an important step to demonstrate that they are constantly re-inventing themselves and perfecting the restaurant experience.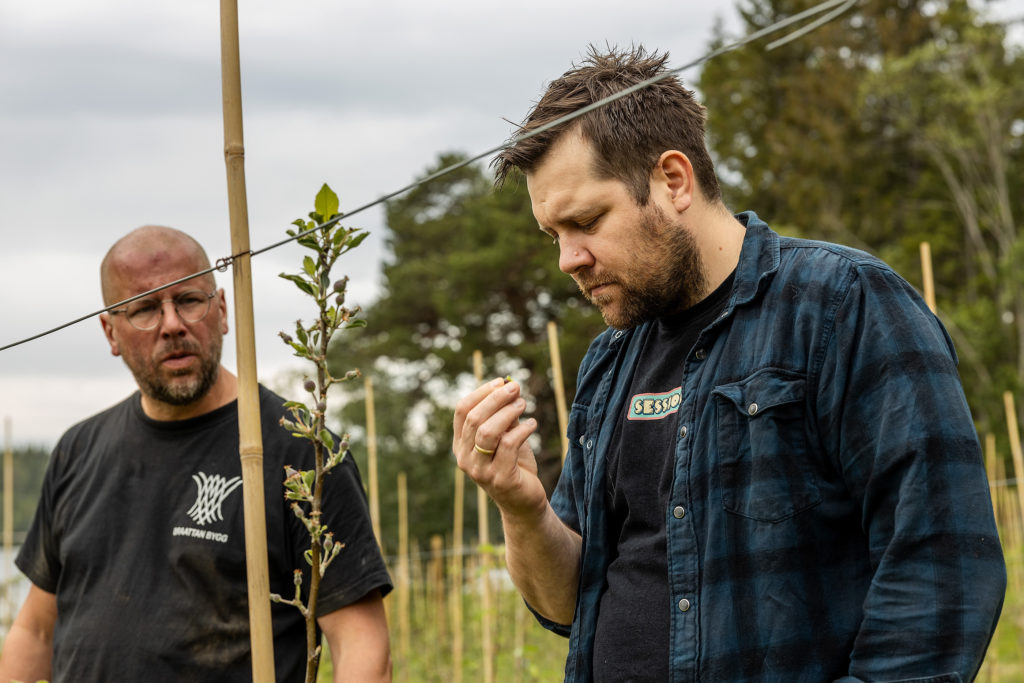 "This will be Speilsalen's kitchen garden, and Britannia's as well, with, among other things, apple juice and pears," explains Christopher Davidsen. "Mainly we will grow and ferment items for Speilsalen's menu."
"There will be lots of different herbs and small vegetables. We have already planted special types of potatoes: asparagus potatoes and eggeplommepotet ('egg yolk potatoes'). We will have rhubarb and huge amounts of gooseberries and blackcurrants. We can go out in the garden and pick apples from the ground that are usually thrown away and use them making sure we run the farm in a sustainable way. The herb production will be very important for the restaurant."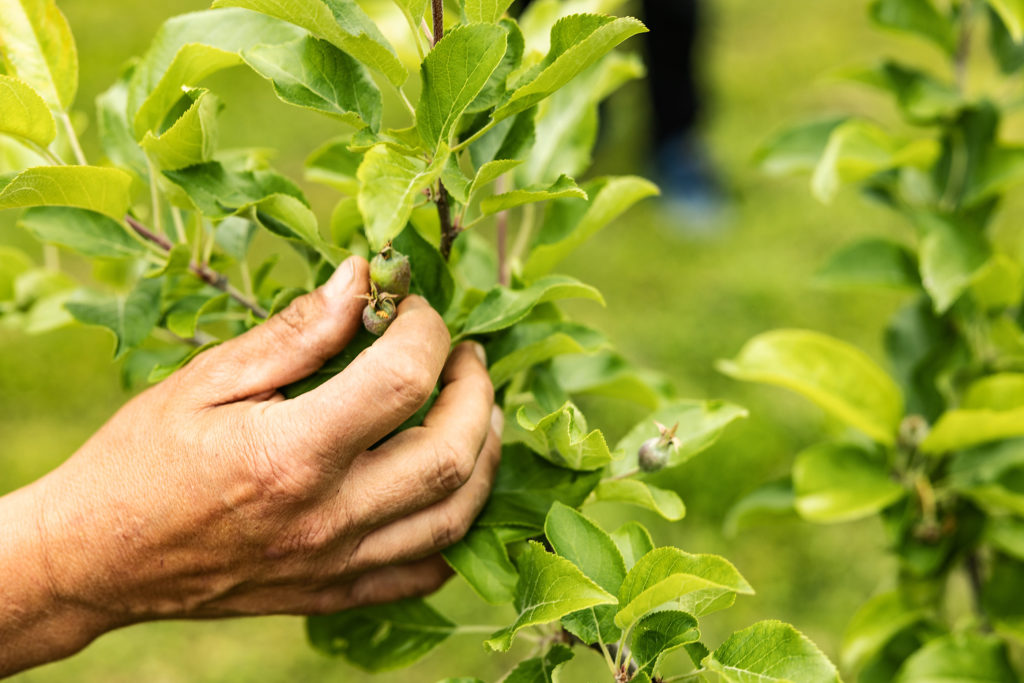 Christopher is planning to use the fermenting centre to ferment honey to make mead, using traditional methods. The honey is also used in Speilsalen's duck course and this year the farm has established extra beehives especially for the restaurant. There are also rosehip plants and rose bushes, whose petals are used to decorate dishes in the restaurant.
"We also have our own boat on Jonsvatnet," says Christopher. "So, we can fish for wild trout and pike. In other words, there are endless exciting opportunities at Braattan Gaard. We are privileged to have this access as the Jonsvatnet lake provides the drinking water for all of Trondheim, and so the farm does not encourage many visits as they do not want to disturb the nature."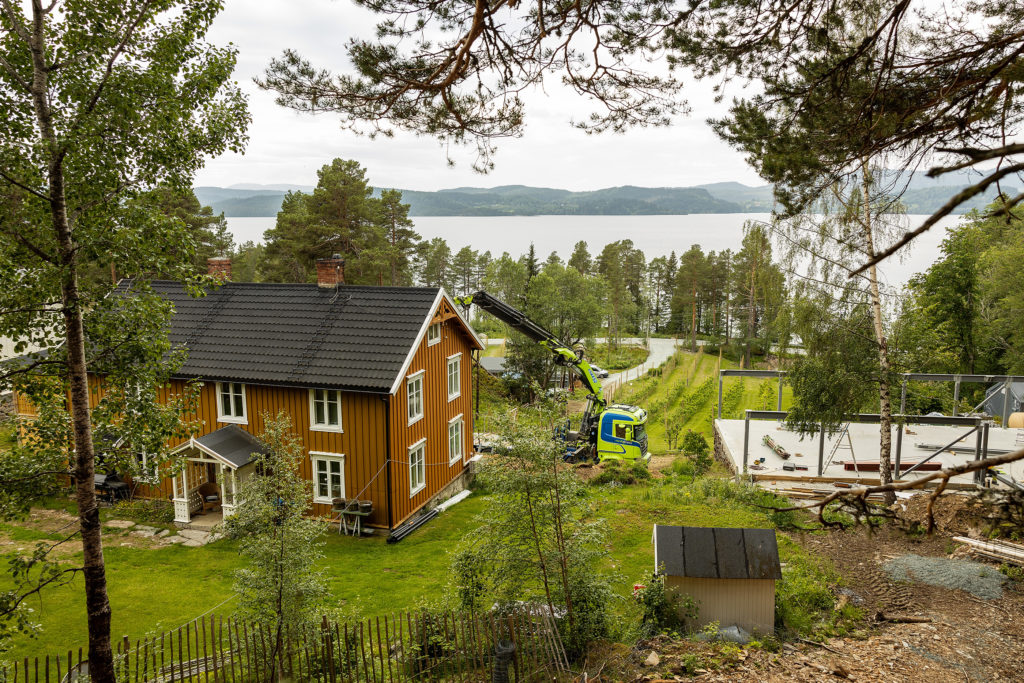 In the basement of the farm there will be a raw cellar, where Speilsalen can store vegetables and cure hams and other products. This will be another nod to the techniques of the past: the hams will be made in Røros and cured at Braattan. Cheeses can also be matured on the farm and will have their own storage facilities.
On the ground floor there will be a kitchen and on the roof there will be a greenhouse. The whole house is wood-fired, so it is sustainable.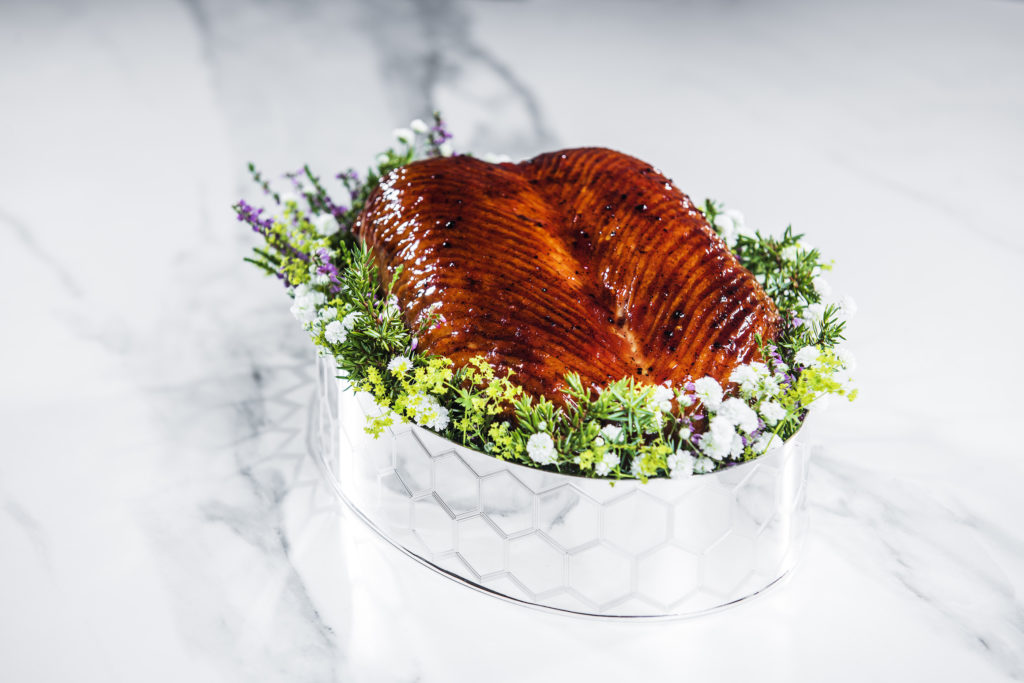 "The fermentation facilities, however, will be in a separate room. Here, for example, we can ferment apples to create 'black apple' for Speilsalen. These are apples which are placed in a vacuum at 65 degrees for three months, then they become completely black and taste almost like prunes. It is a preservation method we have used to make black garlic for our courses earlier."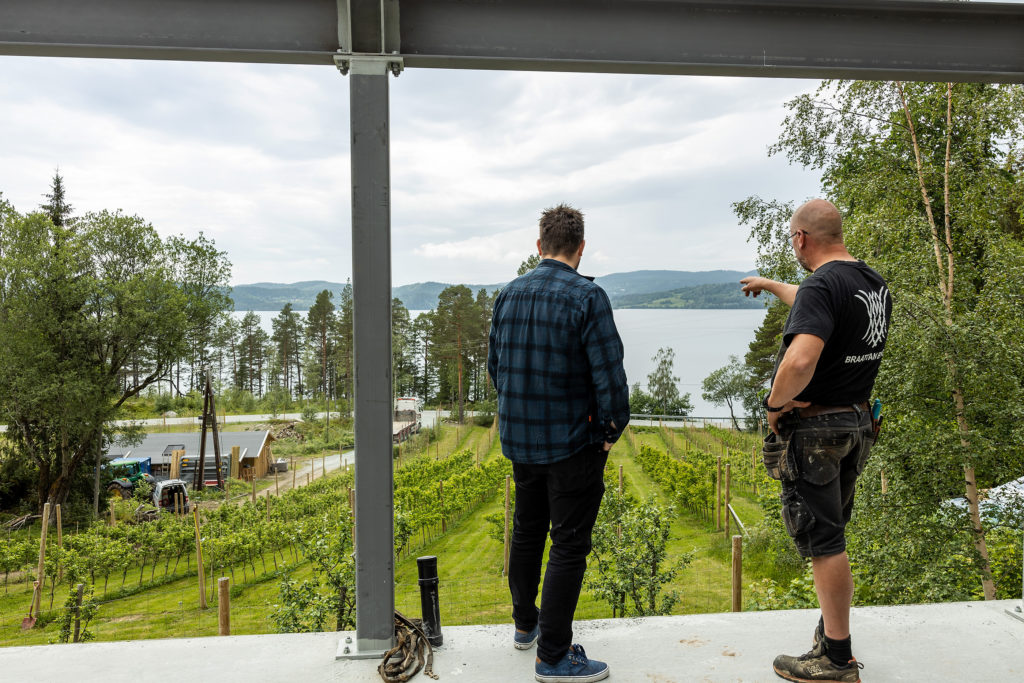 There is a large juicer on the farm which Kristian use to makes apple juice for the hotel. Speilsalen now plans to use the press to develop their own juices and expand the restaurant's juice menu and alcohol-free pairings.
The collaboration between farm and restaurant means the test kitchen can be used to develop products, right from when the first seeds are sown until the produce becomes a finished product on the plate.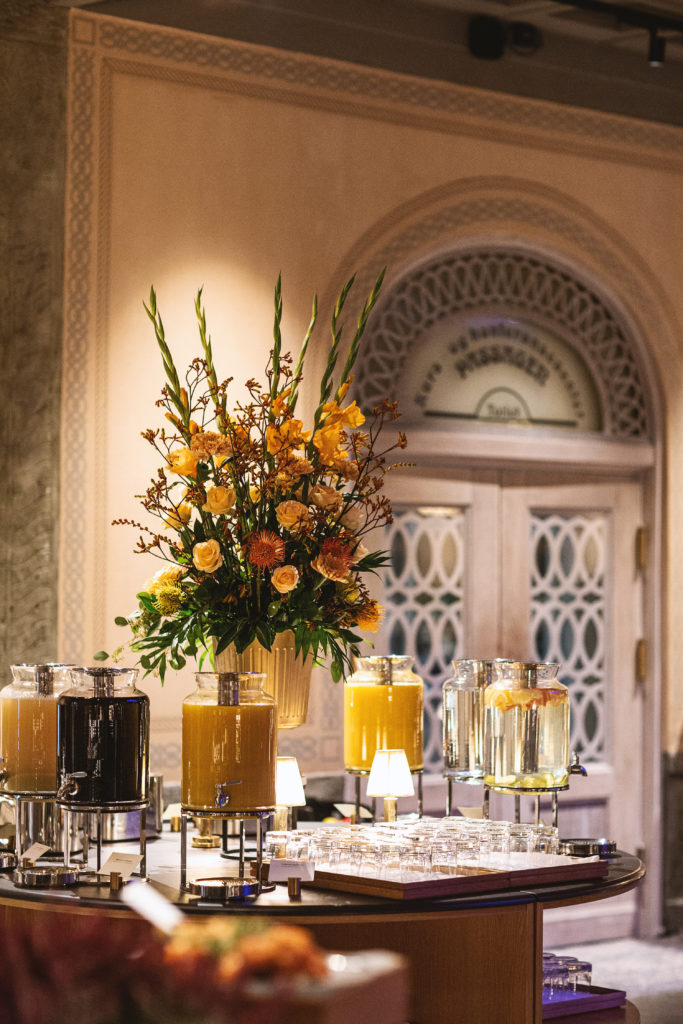 Braattan Gaard will in effect be a research laboratory for Speilsalen, which also enables the restaurant to run local ingredients for a longer, as they have storage and fermenting facilities, as well as being nearer. As Christopher says; "when chefs pick the fruits from the bushes themselves, and work with them in the kitchen afterwards, we acquire even more respect for the produce."
"We need to get to know the soil up there and see how things behave with the sun and heat and moisture," explains Christopher about the year ahead. "There will probably be a lot of trial and error until we are satisfied. The idea is that by 2022 we will be able to send our staff to work on the farm weekly, as part of our restaurant operations."
"I hope that in the future apprentices will send their applications to Speilsalen because they know they will learn more about how to grow vegetables and about fermentation processes, as well as other preservation methods, which we will research and work with for years to come."
To inquire about careers and internships at Speilsalen, send your CV and application to career@speilsalen.no