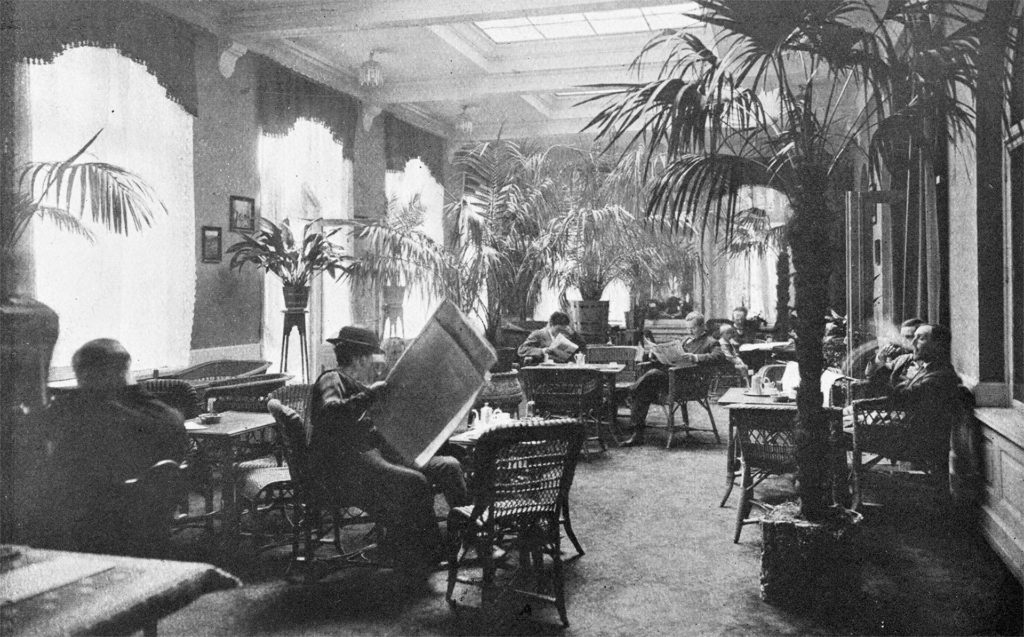 Britannia Hotel first opened its doors to its glamorous guests in 1870. Vibrant in its splendour, the hotel soon became a unique gathering point, where the latest news and trends were shared between visiting dignitaries and Trondheim residents.
If the walls could speak, they would tell of wondrous and inspiring stories, collected from prominent guests and visitors across generations of hospitality. Britannia is a house that has not only shaped Trondheim's history, but a meeting place of national significance, which has held influence with all and sundry.
The hotel has been privileged to host everyone from international royalty to travelling merchants, from politicians to 19thcentury 'Salmon Lords'; British aristocracy who travelled for weeks to fish Trøndelag's great rivers.
Britannia has always been a cornerstone of Trondheim society, a meeting house fit for both Royal events and everyday conversations.During the 20thCentury, Britannia Hotel was visited by Norwegian Kings Haakon VII and King Olav V during their respective crowning and consecration ceremonies at Nidarosdomen Cathedral. In 1969 Queen Elizabeth II and the Duke of Edinburgh stayed, with records showing they enjoyed a meal in Palmehaven with a menu including oxtail soup, trout, saddle of lamb and Britannia Cheesecake.
Visionary politicians, explorers, Parisian fashionistas and international stars of screen and stage have graced the hotel's hallowed halls. History has been made within this house, shaping Norwegian culture for a century and a half. The hotel was the eminent explorer Fridtjof Nansen's preferred lodgings, and the venue for his briefing to the geological societies of the world about his intrepid explorations into the Arctic North. Nansen later used the hotel to meet with the great leaders of Norway's independence to plan the nation's sovereignty.
The contribution of Britannia Hotel's chapel masters, ensembles and musicians to the city's music scene is immeasurable. Even before the hotel was established in 1870, the farmhouse which preceded it was known to be a centre of musical performance in Trondheim. Today it is the go-to 'home away from home' for world stars gracing the city's stages.
Britannia Hotel's reputation and legacy is built on such stories, but also those of the people who work at, live in and visit the hotel. Every time someone enters, they leave a bit of themselves and take with them something from the experiences they enjoy.
A unique hotel designed, curated and staffed with heritage, style and vision. Britannia is a destination for pleasure and lasting memories – A House of Influence.
Original article by Stian Ward Bugten (Nonspace) 2019, updated 2023.