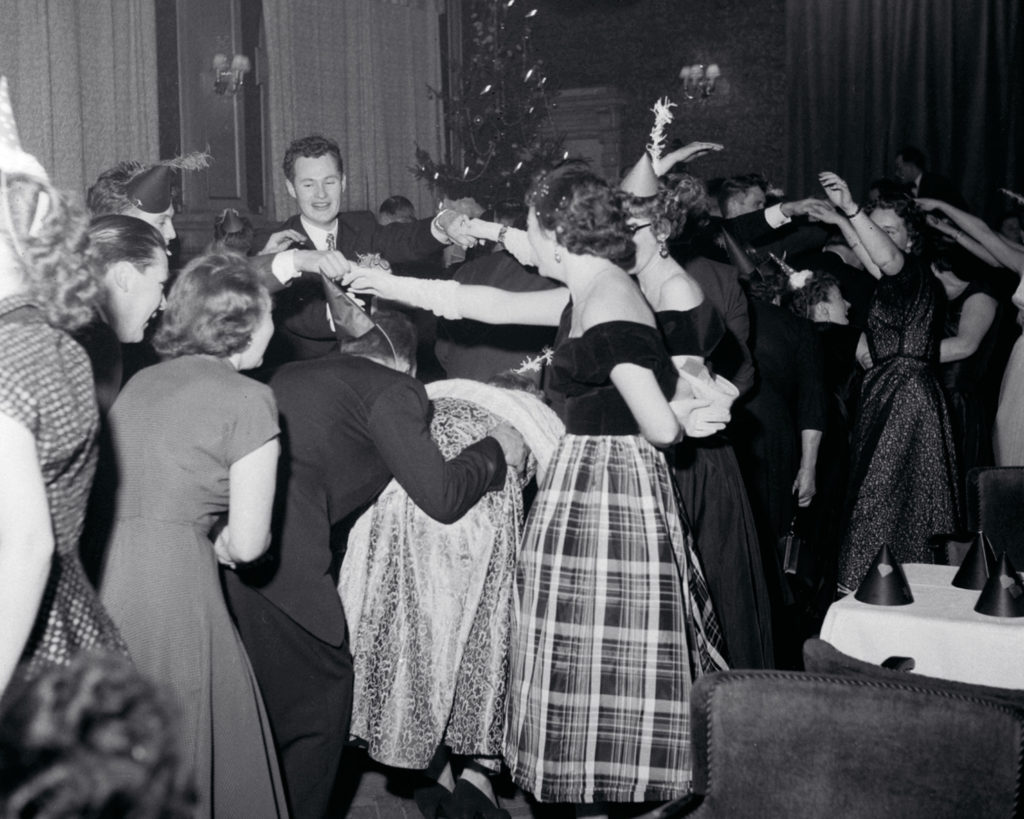 Britannia Hotel has been synonymous with Christmas celebrations in Trondheim for over 150 years. Now that society is opening up again, we are looking forward to reinstating those festive traditions and providing you with a celebration to remember.
This year's holiday season will be truly magical at Britannia - read on to find out what is happening in the hotel and make your reservations now.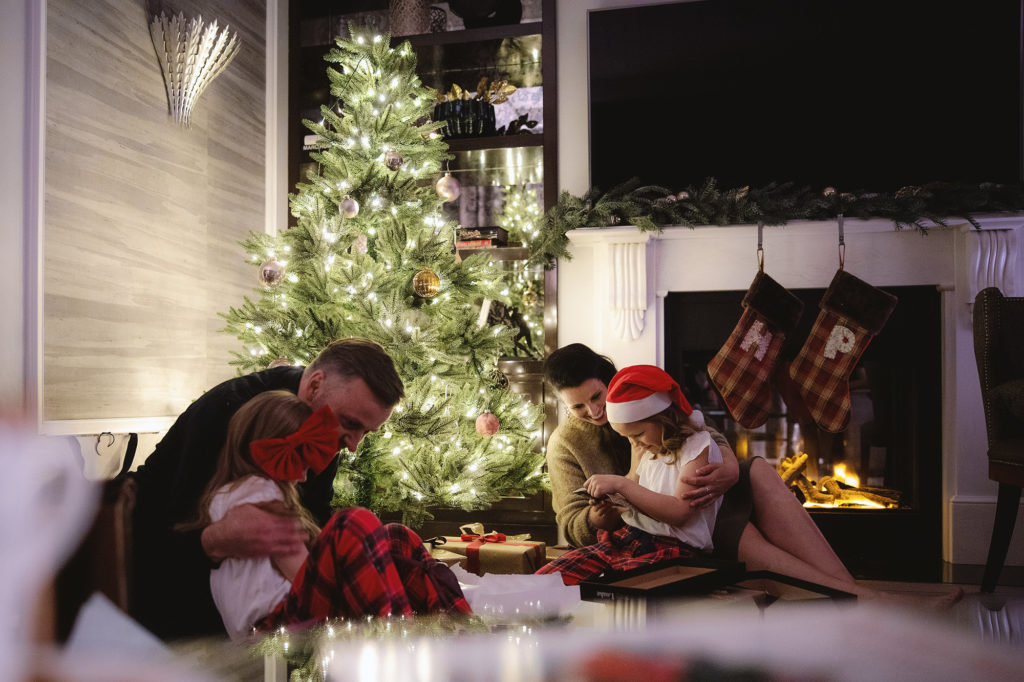 Enjoy a luxurious Christmas in the heart of Trondheim, with all the trimmings. Our three-night package (23rd to 26th December) offers you and your loved ones the ultimate in relaxation, quality food and indulgence. Check in on lille julaften, and enjoy three full days of pampering and festive feelings. The package includes welcome treats, kids' activities, stockings delivered to your door, dinners in Palmehaven, access to the spa on all days and much more.
Whether you are spending the holiday with your family, friends or a partner; this is the stress-free, quality Christmas you have been dreaming of.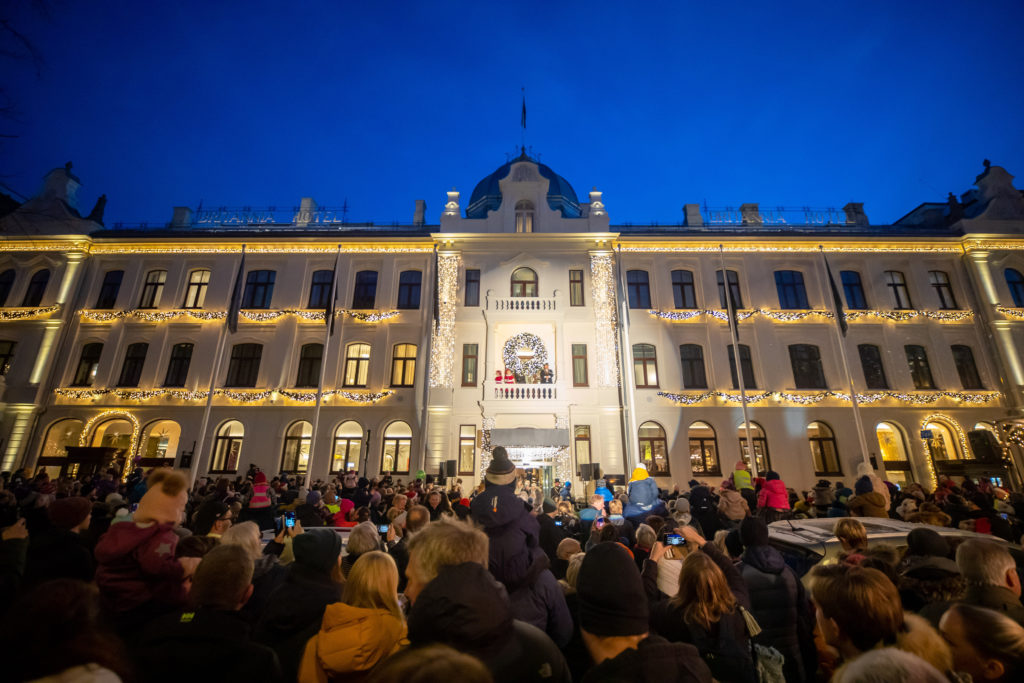 Pre-Christmas - the perfect start to the festive period
As the nights draw in and the fairy lights go up, Trondheim takes on an air of enchantment, full of excitement and suspense. Whether you are planning a Christmas meal with friends and family, coming to town for a weekend of shopping, or looking for some fantastic live entertainment to get the holidays started, Britannia has your seasonal celebrations covered.
Book a shopping weekend at the hotel, reserve your julebord at one of our restaurants (more info about 'Christmas Tables' below) or check out our culture calendar, which is stacked full of goodies this year.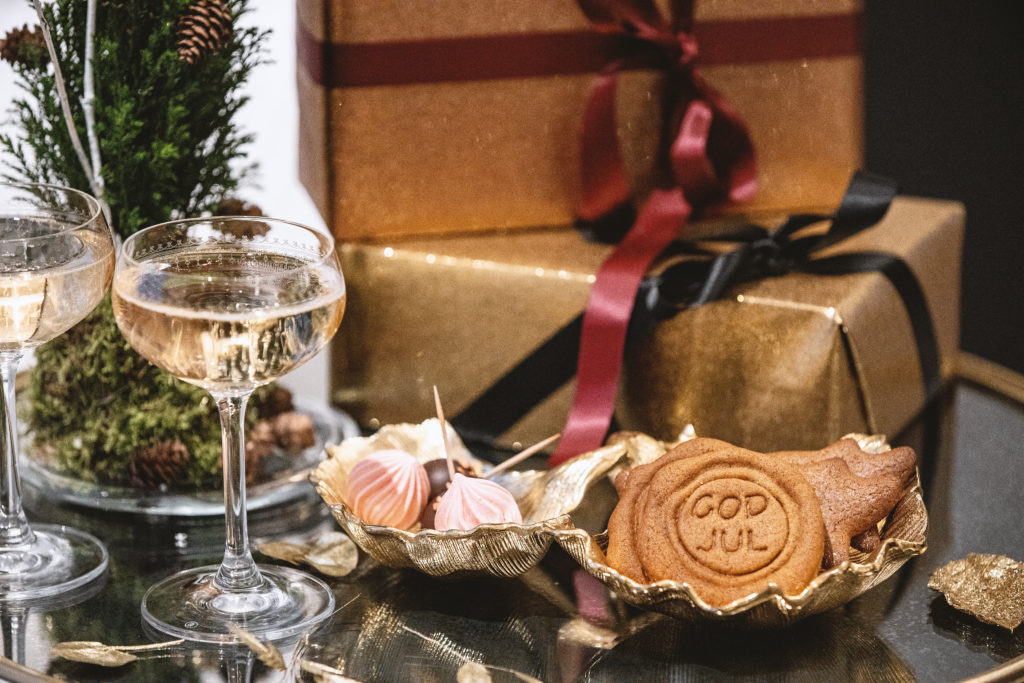 Julebord - Christmas Dinner Parties at Britannia
No Christmas in Norway is complete without a traditional julebord. As the snow slowly falls down in front of the entrance, you and your guests will be given a warm welcome by our doormen. You will be shown to your table in one of our many rooms, restaurants and celebratory spaces, perhaps via Britannia Bar or Vinabren, for a seasonal aperitif.
Our signature Christmas menus have all your favourite Christmas flavours, and can be adapted to accommodate your preferences or added bespoke, luxury touches. For the ultimate experience, it's hard to look past a traditional dinner in the iconic settings of Palmehaven. This year we are offering dinner-and-show experiences during the week, with our popular Artist-In-Residence concerts, and banquet dinners with live entertainment from our in house jazz trio at the weekend. Booking via booking@britannia.no
*mention something about this being an option when things are booked up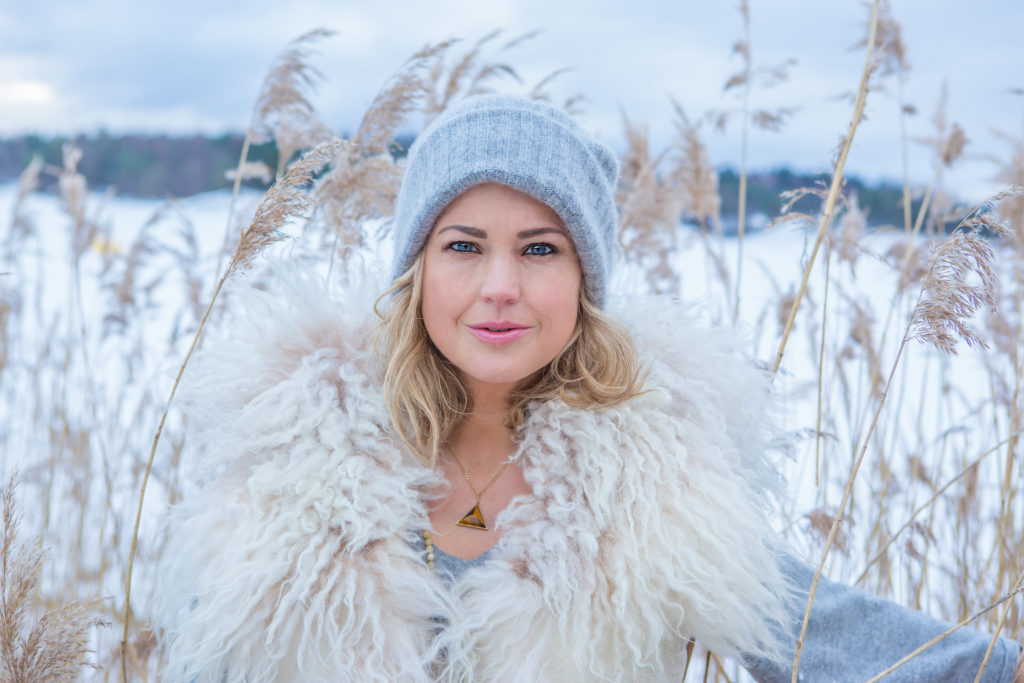 December Artists-In-Residence
Our Artists In Residence line up for the rest of 2021 is now complete and tickets are selling fast! We are looking forward to visits from Morten Abel, Kåre Conradi, Magnus Grønneberg and many more...
Join us for a classic night below (and among) the stars in Palmehaven. Artist In Residence is a dinner and show concept, where the tickets includes our finest food served to Britannia's exacting standards, followed by performances by famous musicians. Aperitif is included on arrival and table service continues throughout the evening, with up-close-and-personal performances in an intimate setting.
There are ten fantastic artists performing in December alone, and overnight packages are also available.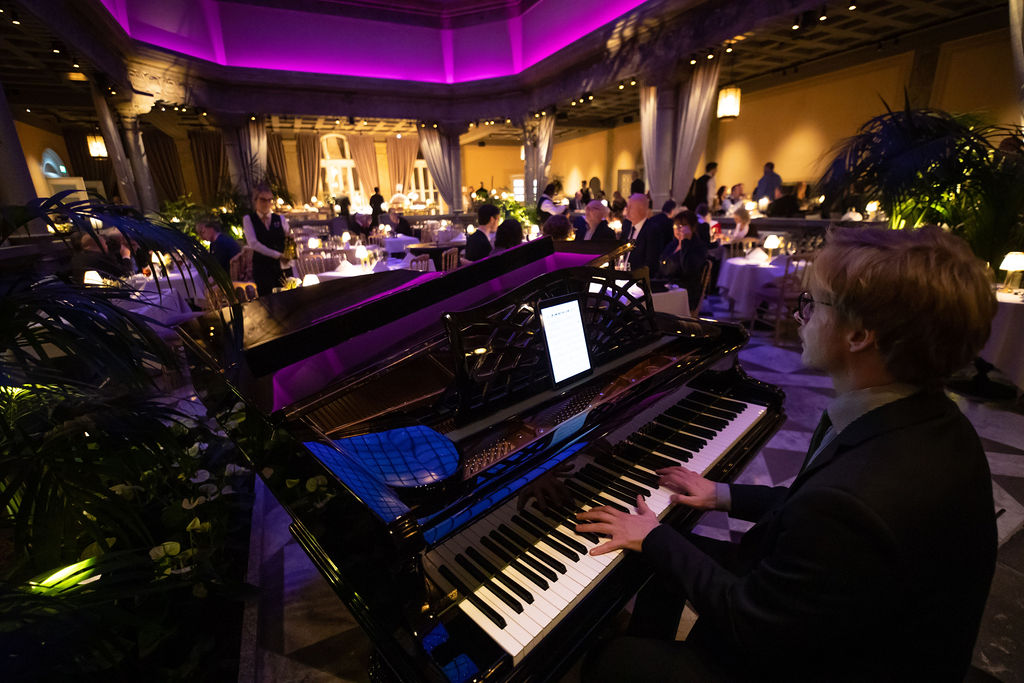 The return of Palmehaven's traditional Christmas lunch
An extravagant and indulgent lunch in Palmehaven is a tradition held dear for many in Trondheim. And this year sees the return of our much-loved Christmas buffet!
Every weekday from 28th November, we will be laying on a spread befitting of the season, suitable for the return of Christmas in all its glory! the delights on offer include variety of cold dishes, alongside a hot station with all your festive favourites. And for dessert you will be treated to a divine selection of sweets from our award winning pastry-chef Cathrine Nilsen.
695,- per adult, 395,- per child. Everyday seating from 1pm*
*also available on 24th and 25th December. For larger groups we can also organise for a private buffet in Britannia Hall. Booking via booking@britannia.no
Pull up you chair, empty your glass and put on your apron, because Lutefisk is back on the menu!
This year we are serving the delicacy as a traditional serving (with two helpings), followed by dessert. Available Tuesday-Saturday form 15th October or upgrade your evening to a 3-course menu, with Lutefisk at the centre. Or your party can choose to have lutefisk as part of your julebord experience (see above).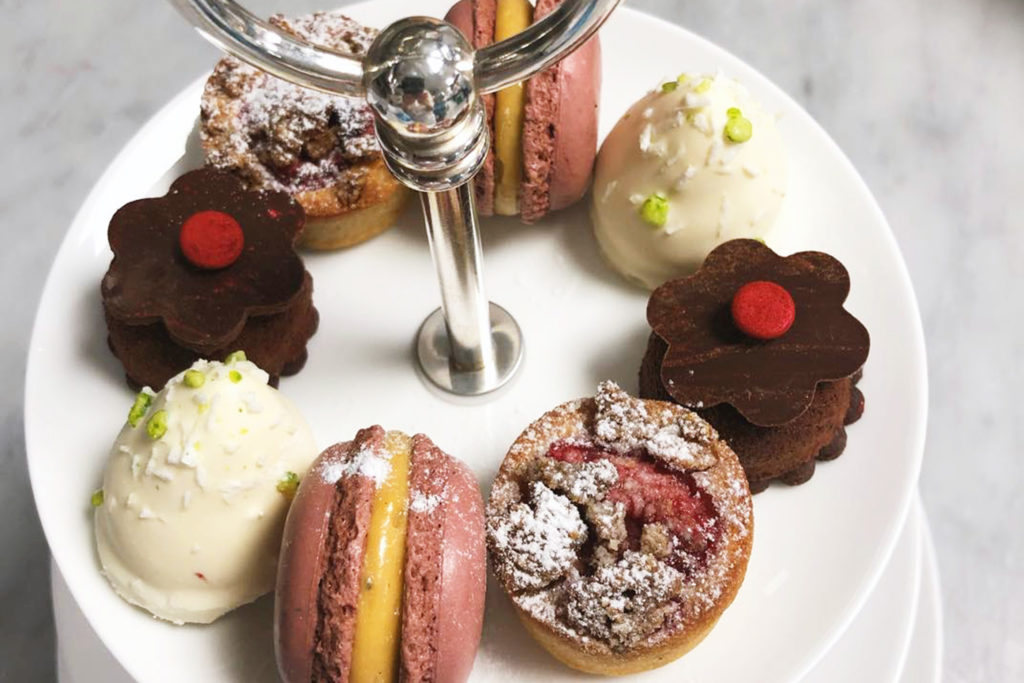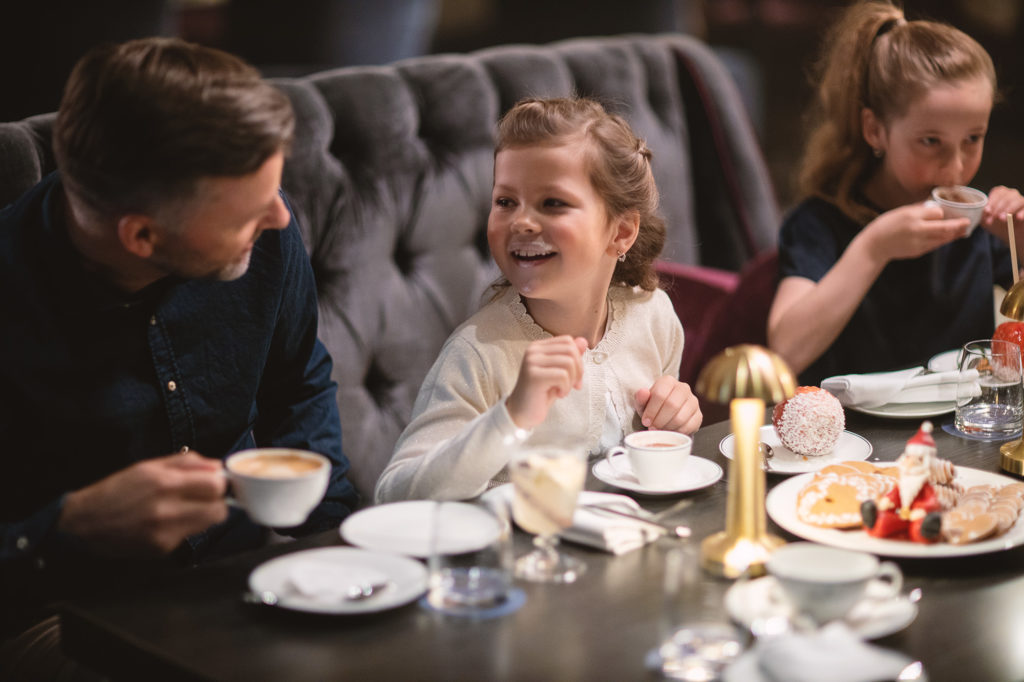 Afternoon Tea in Britannia Hotel has become one of our favourite concepts. The menu is curated by Head Pastry Chef, Cathrine Nilsen, is seasonally inspired and changes throughout the year. The Christmas edition is always an eagerly anticipated event and will be served every day from 26th December until 2nd January.
595,- per adult / 345,- per child.
Book now to secure your slice of Christmas magic in Palmehaven.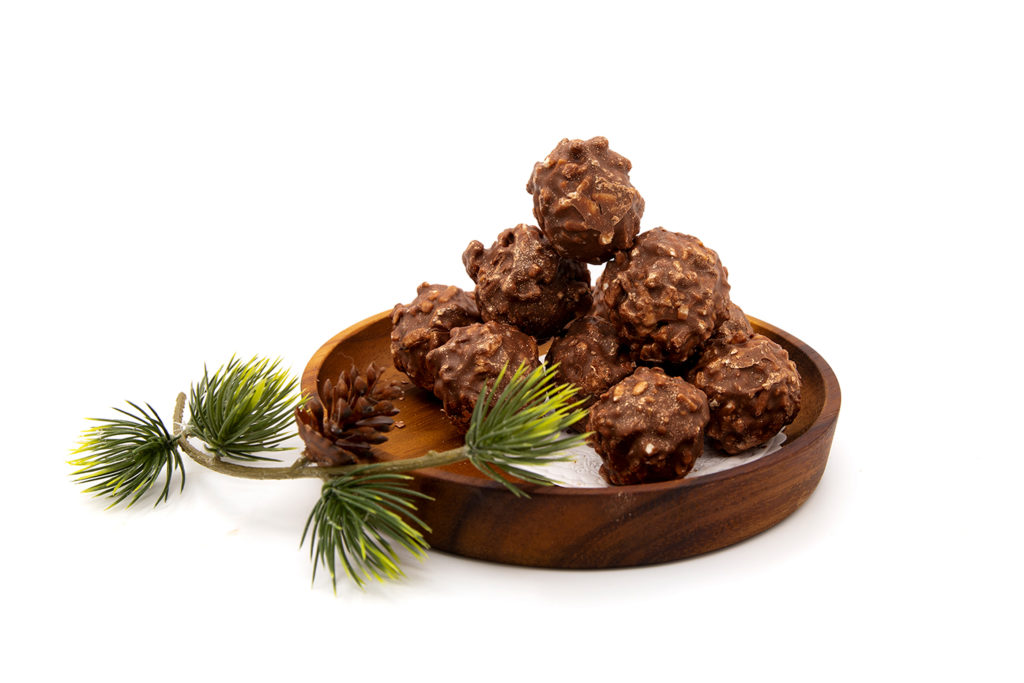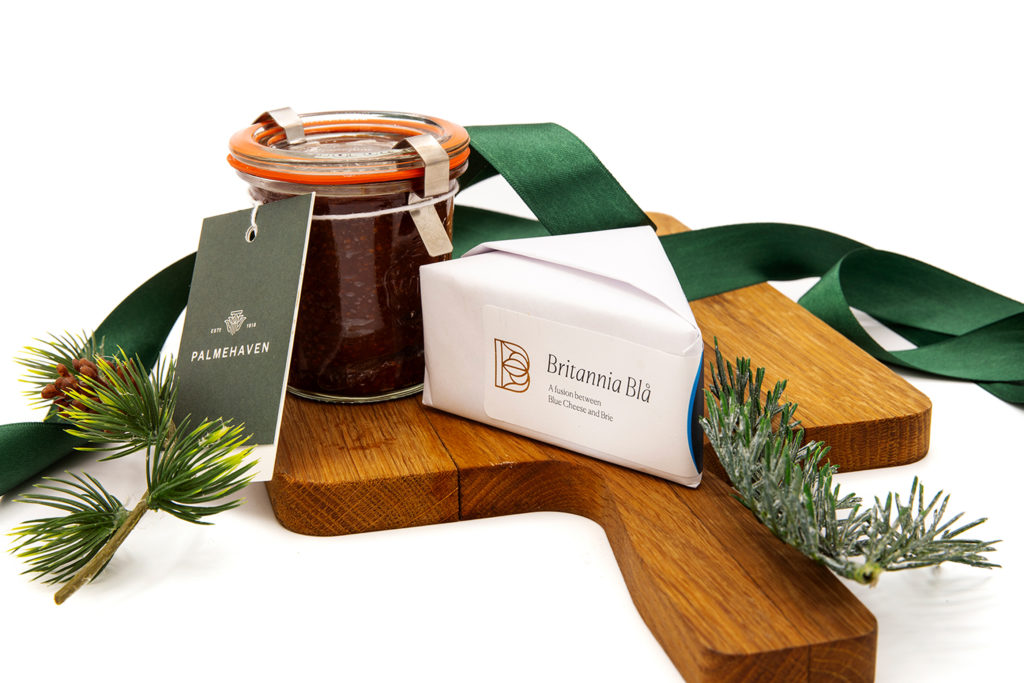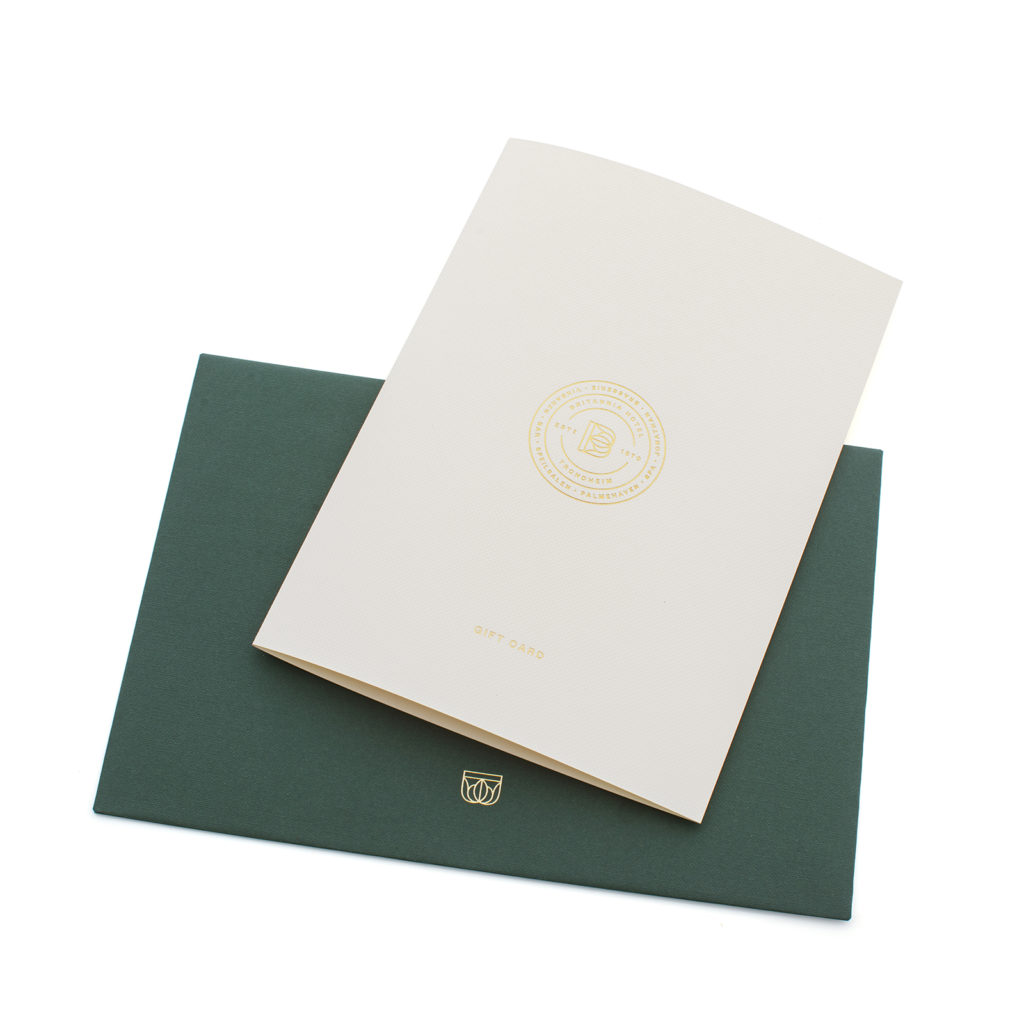 From 13th November we are establishing a dedicated Christmas shop in our Conference lobby, where you will be able to buy your loved ones the gift of Britannia Hotel. Our ever-popular gift cards are beautifully presented and can either be a fixed sum, or a special experience you would like to give. You can also choose to have the gift presented in a embossed green envelope or in one of our luxurious, signature gift boxes.
There will also be a selection of Britannia products, including popular items such as our oversized gingerbread hearts and items from our partners, such as Hästens, the legendary Swedish bedmakers. See Britannia Shop for the full range or visit out Christmas Shop form 13th November onwards.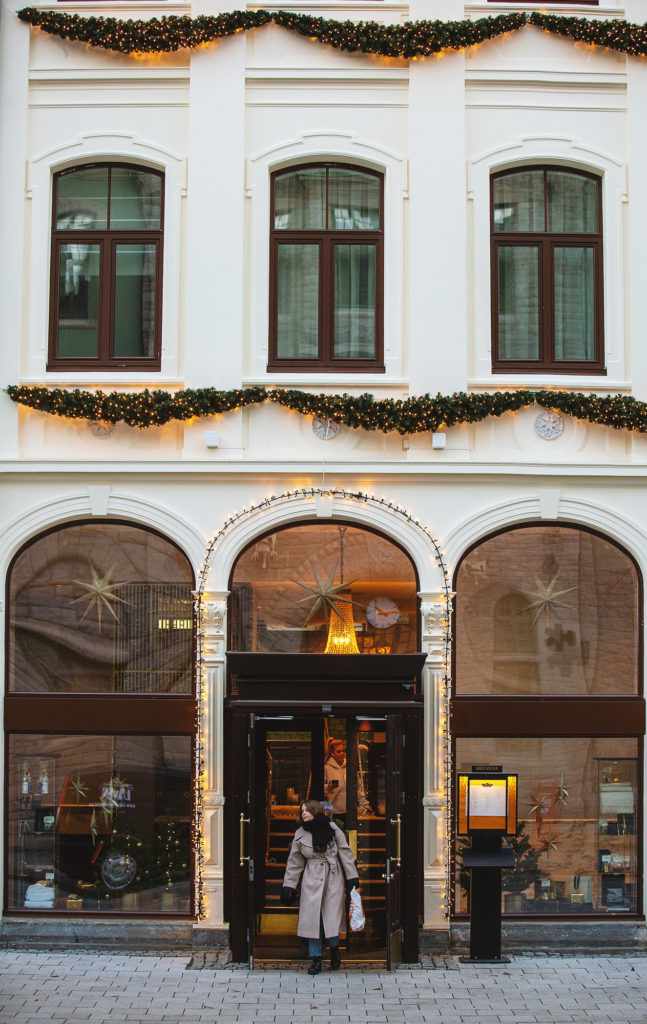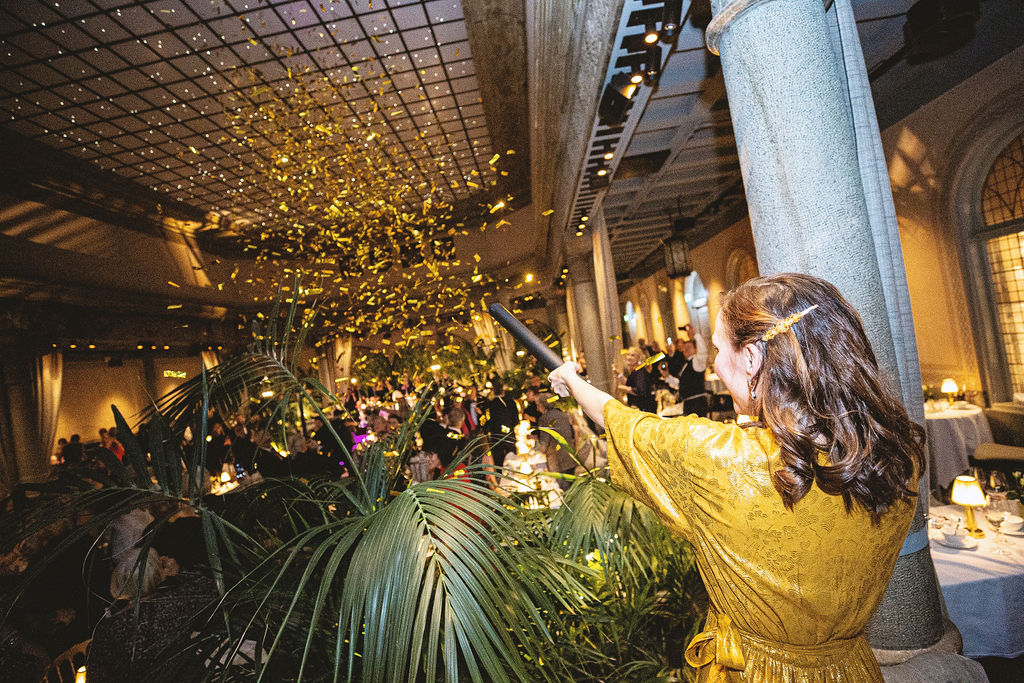 New Year's Eve - the place to be
It's time to put the past year to bed and see in the new year with optimism and opulence!
A New Year's Party at Britannia is a celebration quite like any other. A fabulous four-course meal in Palmehaven, followed by entertainment, lots of bubbly, with overnight included in the package. More information to follow.