This summer we are hosting our ever-popular Afternoon Tea everyday in Palmehaven. There is a new menu with seasonal treats and, what's more, we have a very special new tea selection, created in collaboration with Gravraak Teateliér.
Master Tea Blender, Hanne Charlotte Heggberget, was born in Hong Kong and brought up in South Africa; two countries with long-standing tea traditions. She returned to Norway in 1985, established Gravraak Teateliér with her husband Lars Marius in 2018 and is now leading a veritable revolution of the country's tea scene.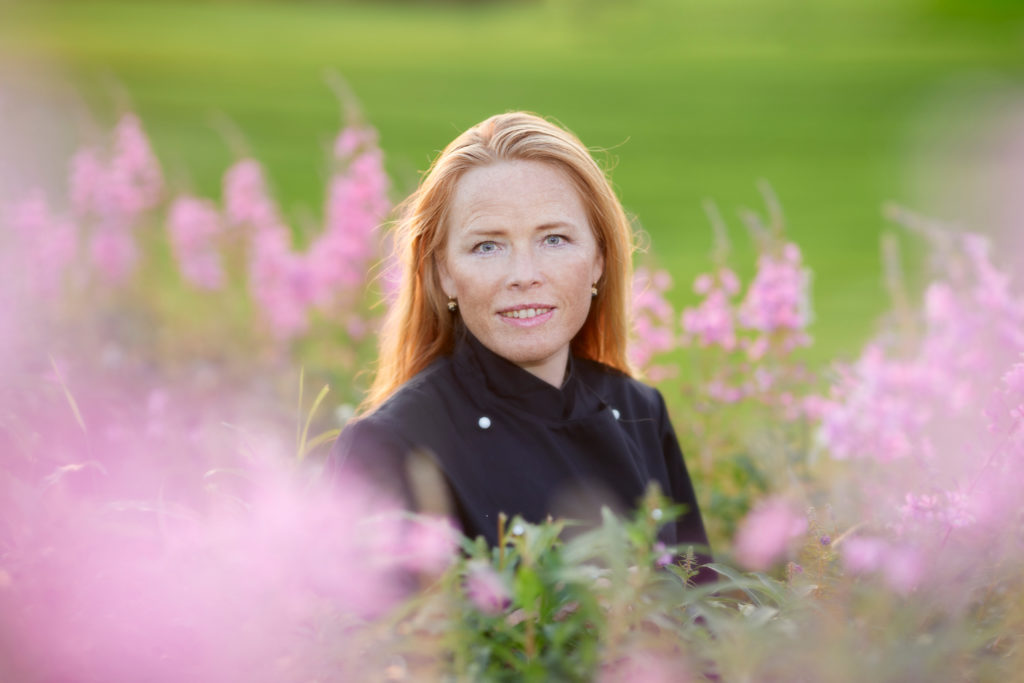 "A lot of Norwegians have no idea what a master tea blender actually is," explains Hanne Charlotte, who was educated in London by the International Tea Masters Association. "It's a chef, blending tea from all over the world to give a unique taste, to create that exact tea."
"If you want to maintain quality and make specialty teas, you have to go to the farm in person, create a personal relationship with growers, and select your tea by hand. This is what we were doing before Covid and so (luckily) we have those relationships in place and we are able to import teas to Trondheim, based on our specifications."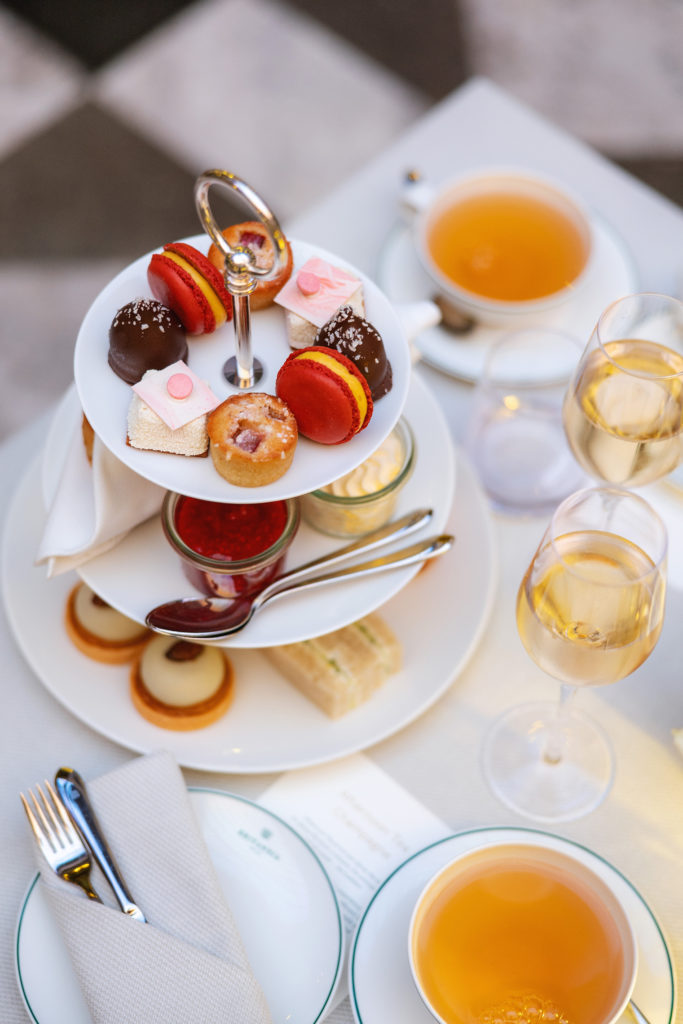 Hanne Charlotte now imports specialty teas from 10 counties worldwide. The teas are then blended and combined with Norwegian herbs to her exacting recipes, resulting in a truly unique product, not experienced anywhere else in the world.
"We try to create tea as naturally as possible, using herbs to maximise the taste and keep the oiliness down," explains Hanne Charlotte. "The process is like making wine. You have to taste many grapes to find the perfect blend."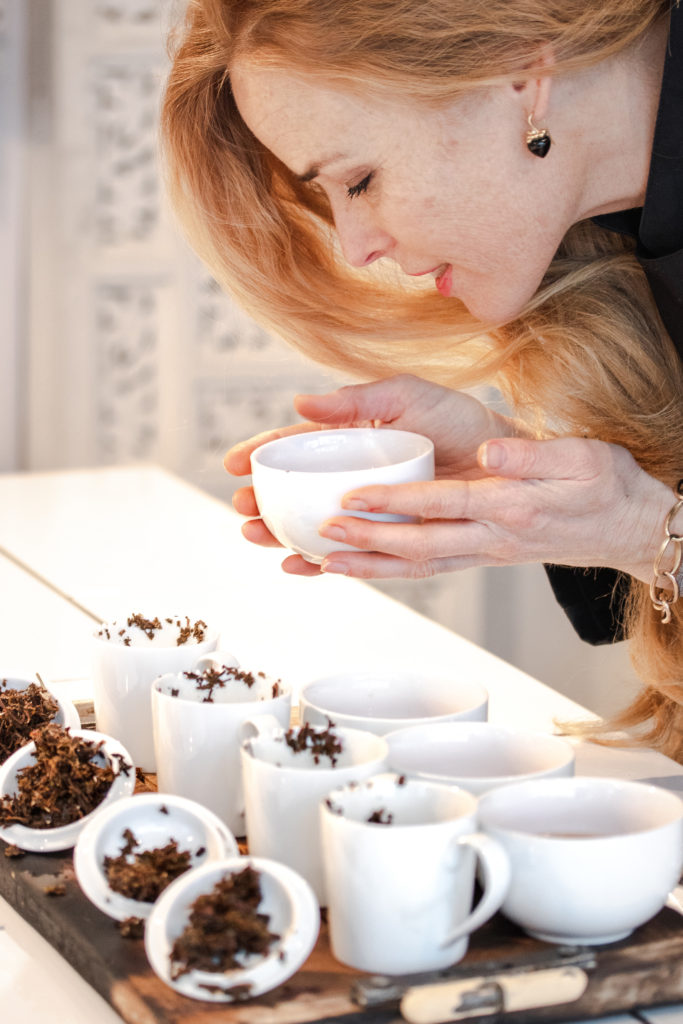 Speilsalen already boasts 10 different varieties from the tea-workshop on its menu and now Palmehaven is getting in on the action. The menu for Afternoon Tea this summer includes four signature blends from Gravraak Teateliér, including one created especially for Britannia.
'Norwegian Afternoon' is a balanced black tea with dark malty Golden Yunnan from China, sweet fruity Balangoda from Sri Lanka, delicately smokey, yet fruity, Keemun from China, with endnotes of a peachy drizzle from Osmanthus flowers. Gravraak Teateliér also make a Breakfast Tea, which is available alongside our signature blend, Britannia Earl Grey, released in collaboration with Twinings in 2019.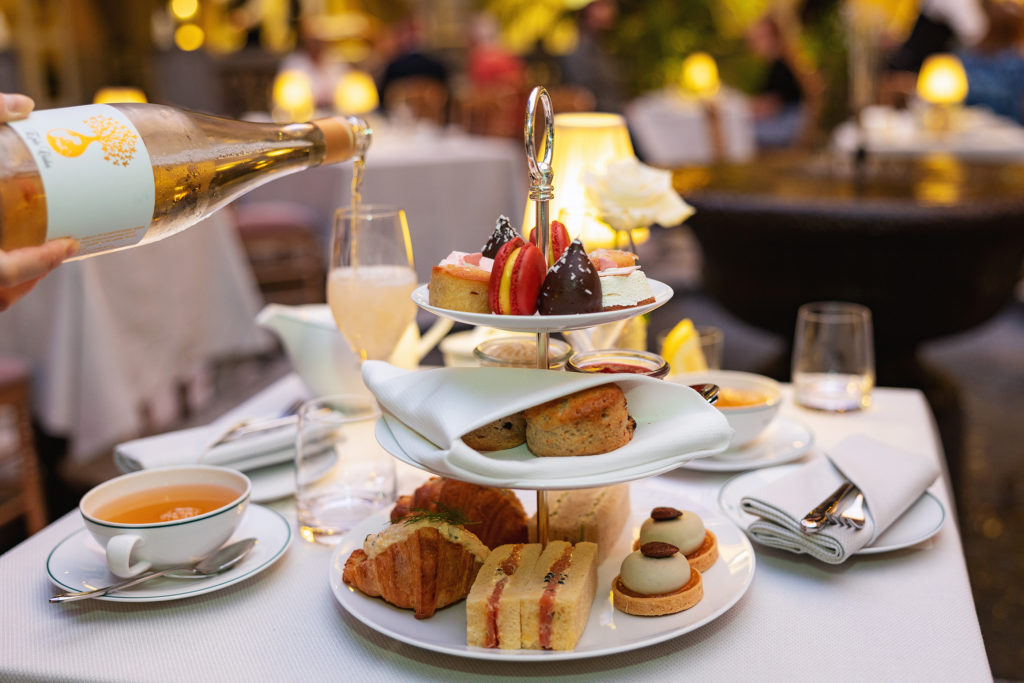 The new Afternoon Tea food menu includes our take on classics such cucumber sandwiches with fresh cheese from Grindal and scones with chocolate, cranberries and raisins, alongside Britannia originals like croissants with shrimp and blue cheese tarts, with apricot marmalade and Valencia almond. The all-new petit four menu boasts tropical macarons, almond cake with baked rhubarb, fresh cheesecake with cherry cream and vaniljeskumbolle (delightful chocolate-covered vanilla foam buns). Britannia also offer a children's version, with tastes and size adapted for smaller guests.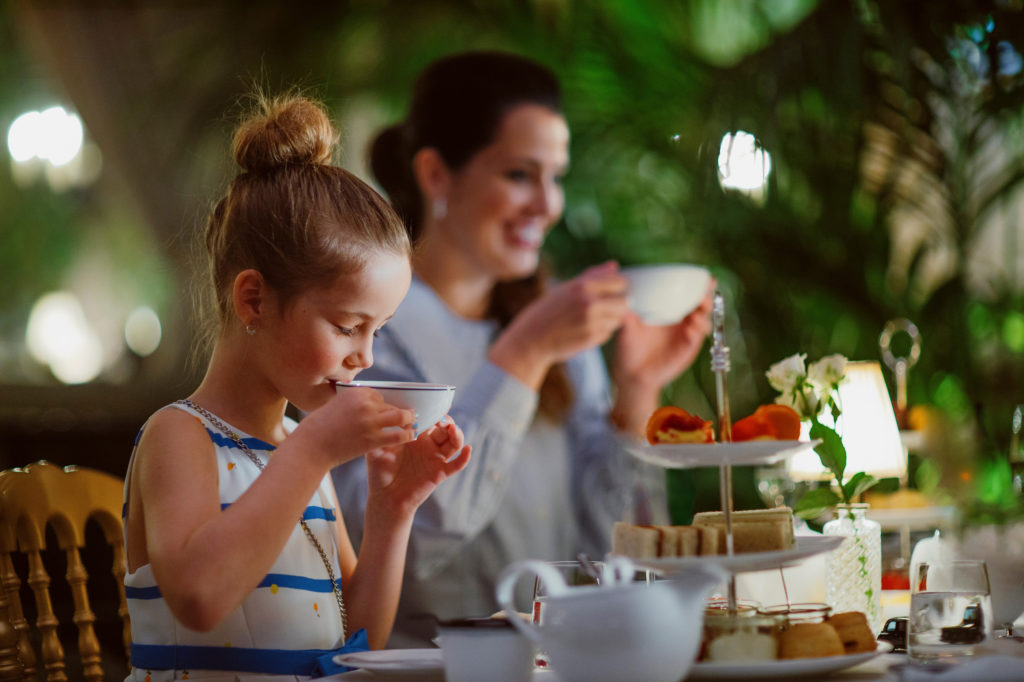 During summer we are serving our ever-popular Afternoon Tea in Palmehaven every day (27th June until 27th August), from 1pm to 5pm. Last seating is at 3pm.
Price per person 655,-. We also offer a specially-made children's version (up to 12 years old) for 385,-