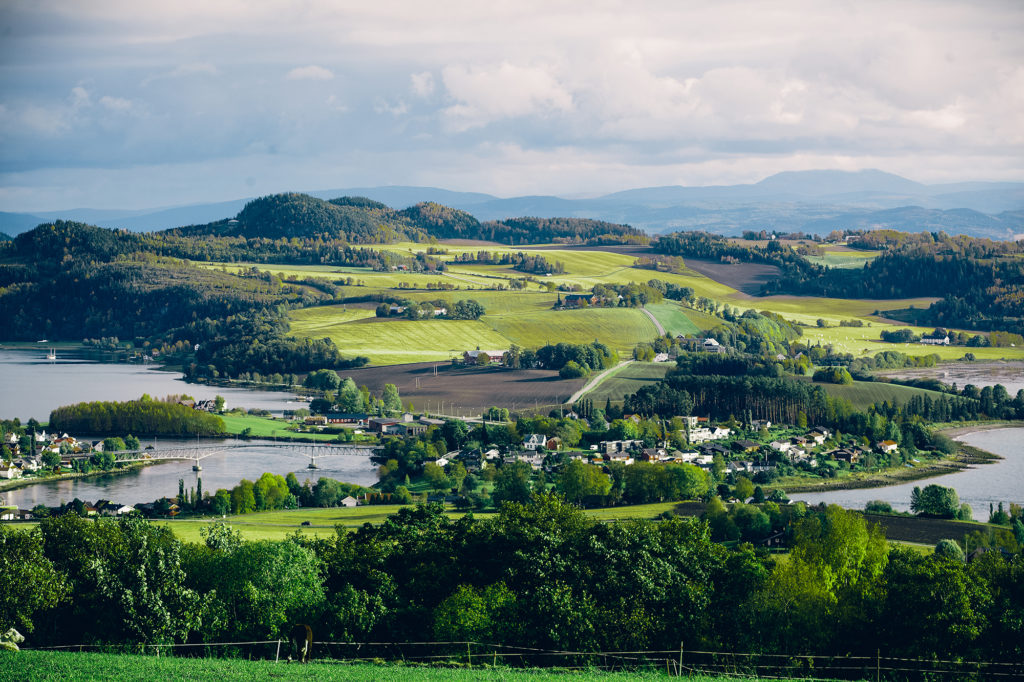 Britannia's dining rooms are a celebration of Trøndelag's forests, mountains, rivers, fjords, fields, greenhouses and orchards. The producers who are harvesting these raw materials are the roots of a food revolution, which the hotel celebrates by buying local and by creating signature local products.
In the first of a new series of articles, Local Collaborations, we visited Gangstad Gårdsysteri to talk about creating Britannia Blå.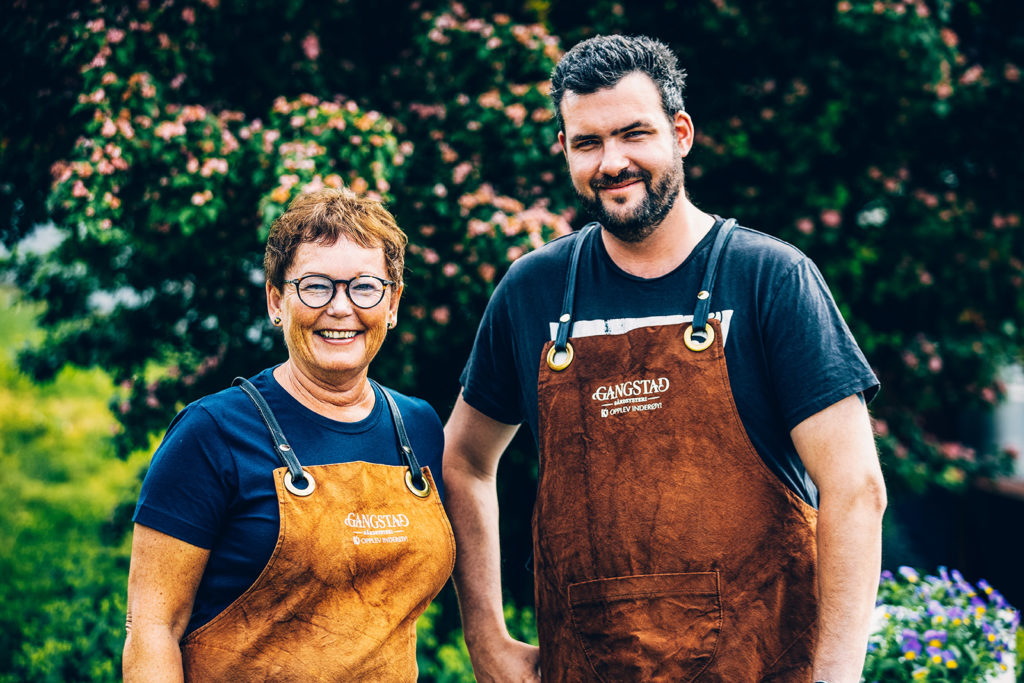 Inderøy is a lush area squeezed between three fjords in the north of the state. Located within the valleys is a network of suppliers and artisans who have been working in unison for over twenty years; Den Gyldne Omvei (The Golden Detour). The result is a landscape dotted with sustainable bakeries, breweries, galleries, cafes and farm shops, each supporting one another, creating a diversion far greater than the sum of its parts suppliers with whom the hotel has collaborations.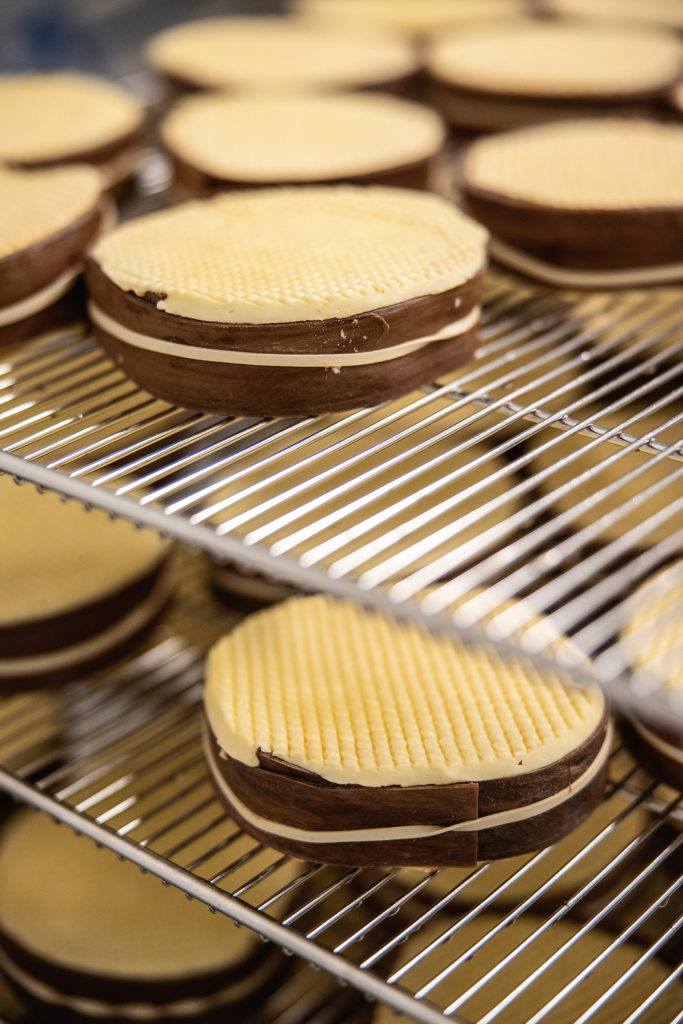 Gangstad Gårdsysteri, one of the founding members of Den Gyldne Omvei, opened in 1998 as the country's first authorised farm cheese factory. Entrepreneur Astrid Aasen has gone on to win numerous awards for her cheeses and has achieved the Norwegian specialty mark for extraordinary quality on many of the farm's products.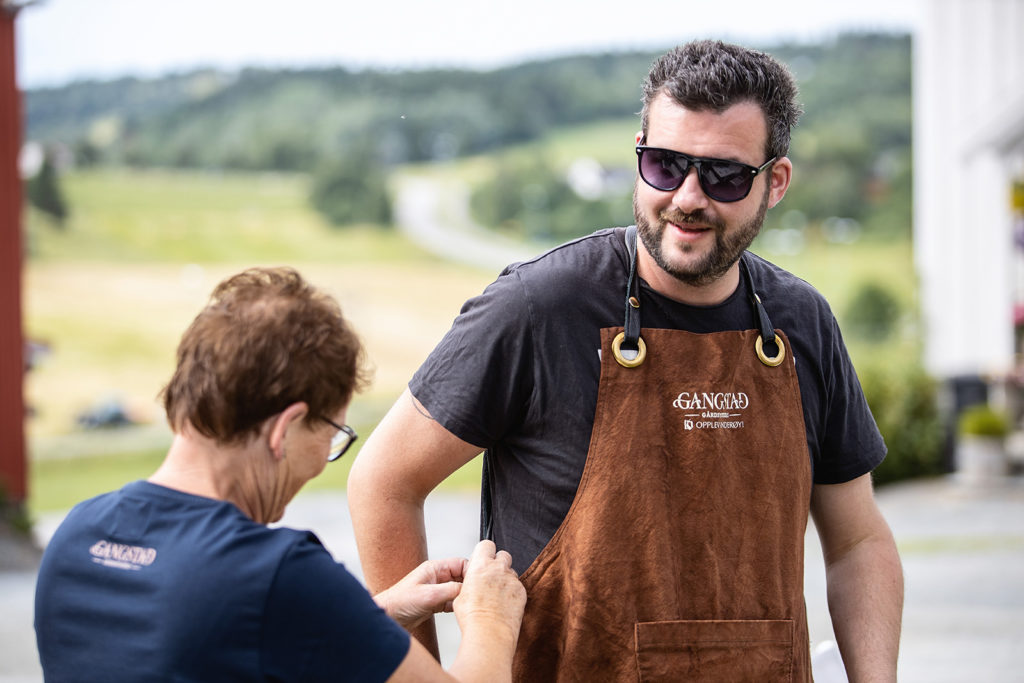 Britannia Hotel's Sous Chef, Øivind Tiller, became acquainted with Astrid and her cheeses for the first time when he was an apprentice at Rica Hell Hotel. He started making collaborative cheeses with Gangstad and has now brought that initiative to Britannia, where Øivind is responsible for the breakfast in Palmehaven.
"They have incredible cheeses and I've had a close relationship with them ever since I got to know Astrid many years ago," says Øivind, standing in the sunlight outside the Inderøy dairy farm. "I have been to Gangstad many times and have always had a close dialogue with them about their products. I like to be part of the process to see how things come about. I have gradually become obsessed with the idea of developing Britannia's own products, together with the best of our smaller, local suppliers. It ties them closer to us and we get our very own, unique products to offer our guests. I think that's pretty cool!"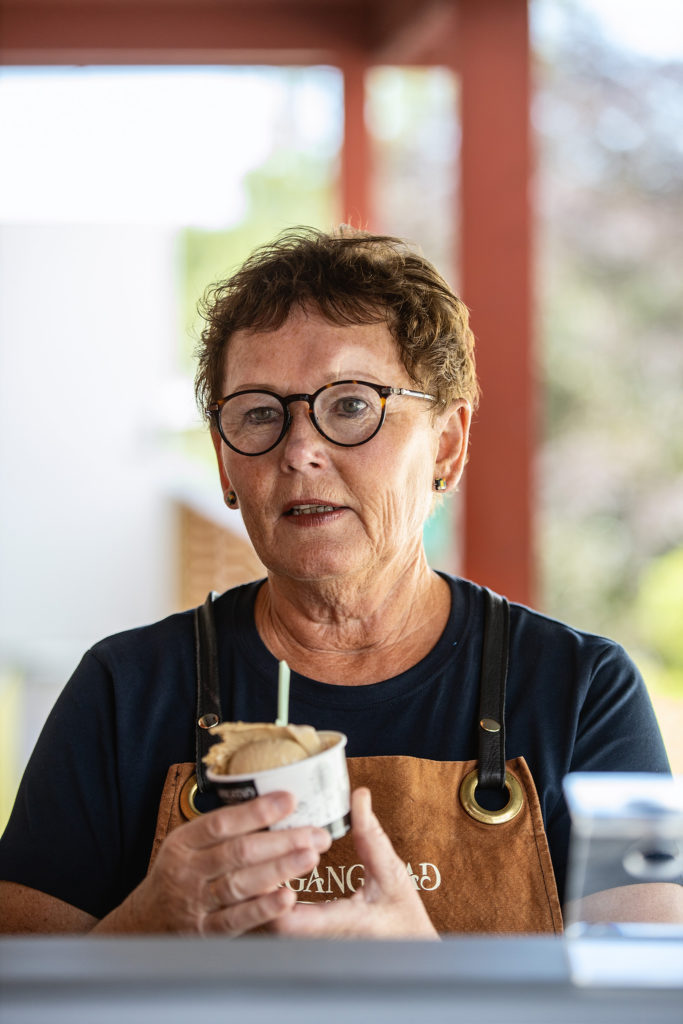 Astrid Aasen, who was already delivering cheese to Britannia's new breakfast experience in Palmehaven, was also keen and asked Øivind if they could develop a cheese especially for the breakfast experience, and exclusively for Britannia Hotel.
"I suggested making one that is white on the outside and blue on the inside, because nobody has that," beams Astrid. "Ten years ago, I made smaller cheeses of this type similar to what became Britannia Blå. And that was exactly what Øivind described that he wanted. I made some adjustment, refined the process, and begun producing a new, larger format."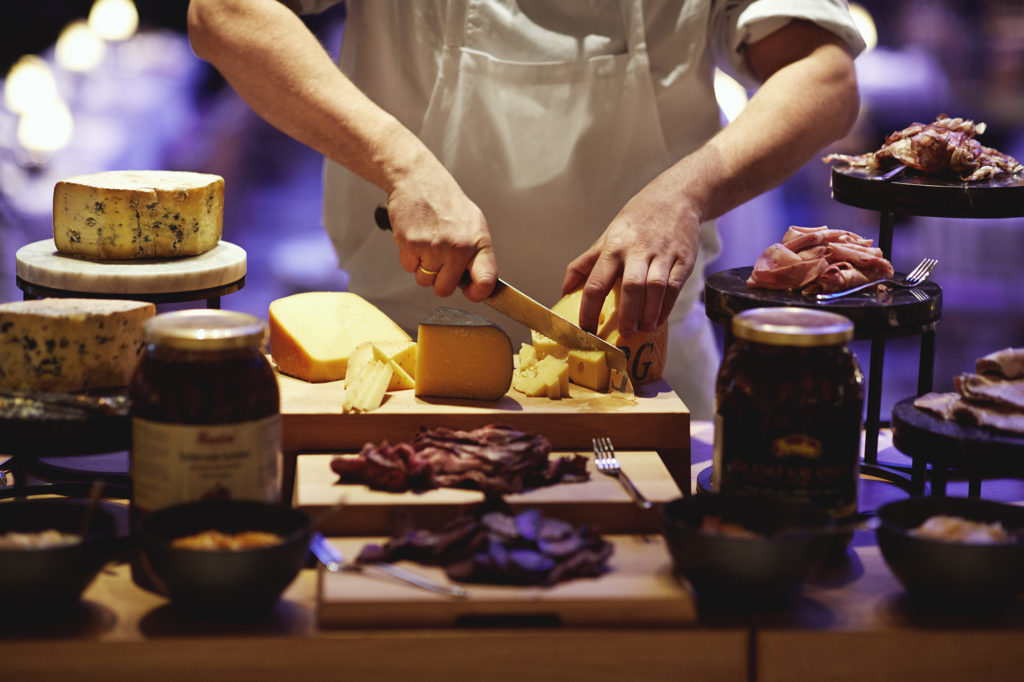 Britannia Blå is made by making tiny perforations in the cheese with needles, which insert the mould and bring out the great blue cheese flavour. The cheese is then placed in boiling water to kill the mould on the outside, before being covered with the iconic white mould rind of a brie. The result is soft, creamy blue cheese, with a complex yet mild taste.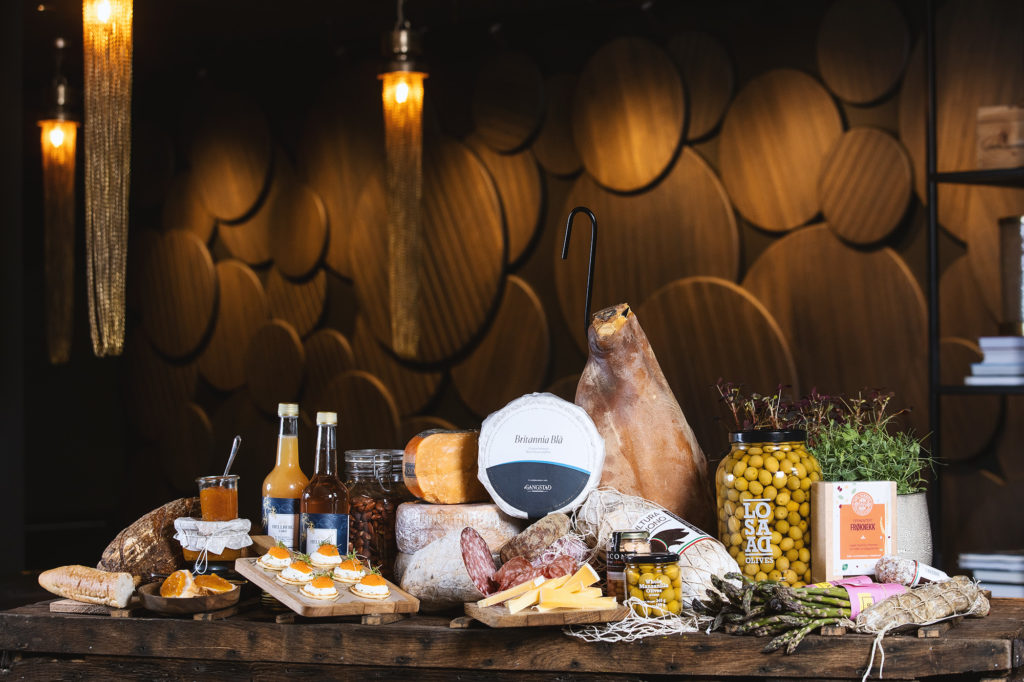 "I wanted a cheese for our breakfast that was not as strong, after all not everyone likes super-strong blue cheese to start the day," explains Øivind Tiller. "For me it was important to find something that suits several of our guests and works well in the morning and that does not dominate the other items on your plate. Astrid only produces a very limited amount, so Britannia Blå is exclusively served at breakfast and in our new Deli in Vinbaren. Occasionally, she asks to sell some in her own shop on the farm, but it always sells out almost immediately! It's been a popular cheese right from the start.
Britannia Blå won bronze at the World Cheese Awards last autumn, right after its launch. The common consensus in cheese circles, is that milder tastes rarely win awards; the jury usually prefer strong cheeses with more punch and a stronger nose. The recognition is a great reward for Britannia's collaborative cheese, which matures and becomes fresh and flavourful the longer you let it stand.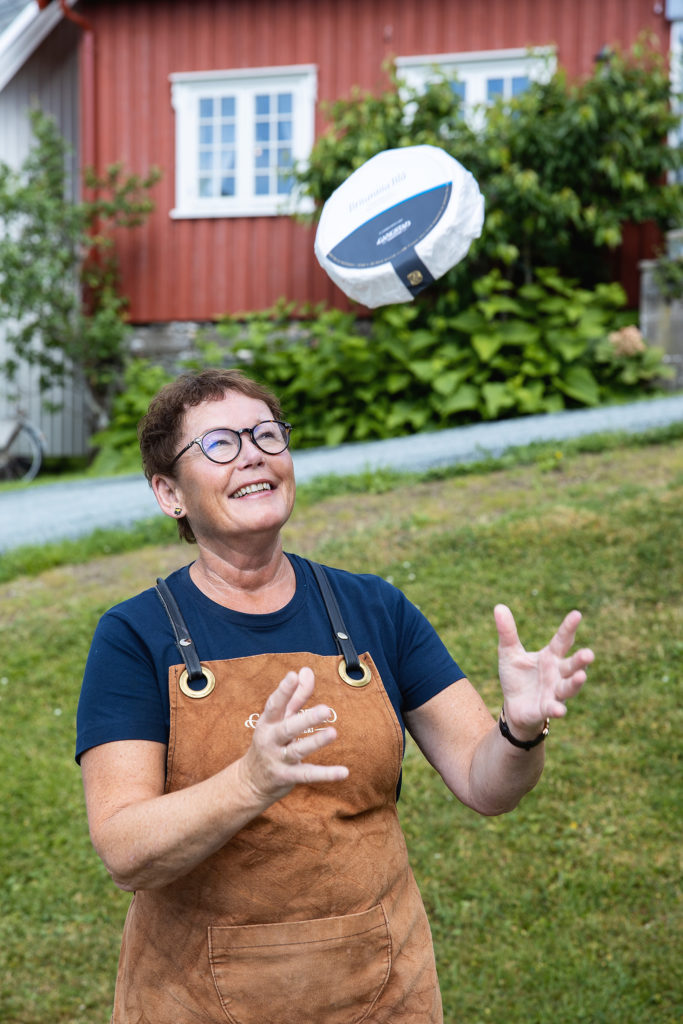 Astrid Aasen is no stranger to awards, with her other cheeses having graced podiums the world over. She also has a keen eye for what works on both international and local palettes, as Gangstad Gård has become somewhat of a must-stop for food lovers travelling through Trøndelag. Britannia Hotel, which prides itself in appealing to both international guests and food-savvy locals, has therefore found itself the perfect local supplier."We are very proud to deliver to Britannia, a fantastic hotel. I truly appreciate working together with Britannia and Øivind. It's very inspiring," finishes Astrid with a smile.